Sustainability: A Blanket Term for Many Innovations
Sustainability: A Blanket Term for Many Innovations
Release date:2022-09-28 14:54:25
Sustainability is one of the current guidelines for technology development in the construction and construction machinery industries.
Intelligent handling of natural resources is one of the long-term social challenges of our time. According to the German trade association for mineral construction materials (UVMB), on average one kilogram of rock per hour is used for every person in Germany. The current real estate boom has increased the nation's hunger for raw materials. However, many deposits are in nature reserves or beneath built-up areas and can therefore not be developed. In addition, gaining approval for new production facilities is a long, drawn-out process.
"Against this background, it is important that we make even better use of the raw material portion in waste material," says Thomas Willeke, Marketing Manager at Doppstadt. The mechanical engineering company from Velbert, Germany, presented a new spiral shaft separator at bauma 2019. The device can also separate very cohesive material mixtures, such as stones from sticky mud or clay. Recovering raw materials from the original "waste" extends the service life of the quarry and conserves the deposits.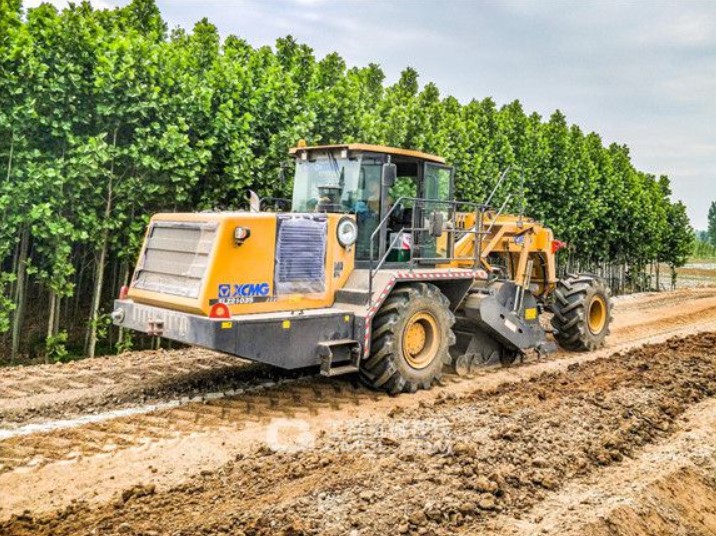 "Road recycling" with less fine dust
Our roads are enormous anthropogenic deposits. The surface material is removed, recycled, and reused. However, when the old road surfaces are being removed, a large amount of fine dust is created. To protect the lungs of employees, residents, and passers-by, many manufacturers such as XCMT and Liebherr, have developed an innovative system for the cold planers that clumps together the fine particles into larger, less harmful dust particles.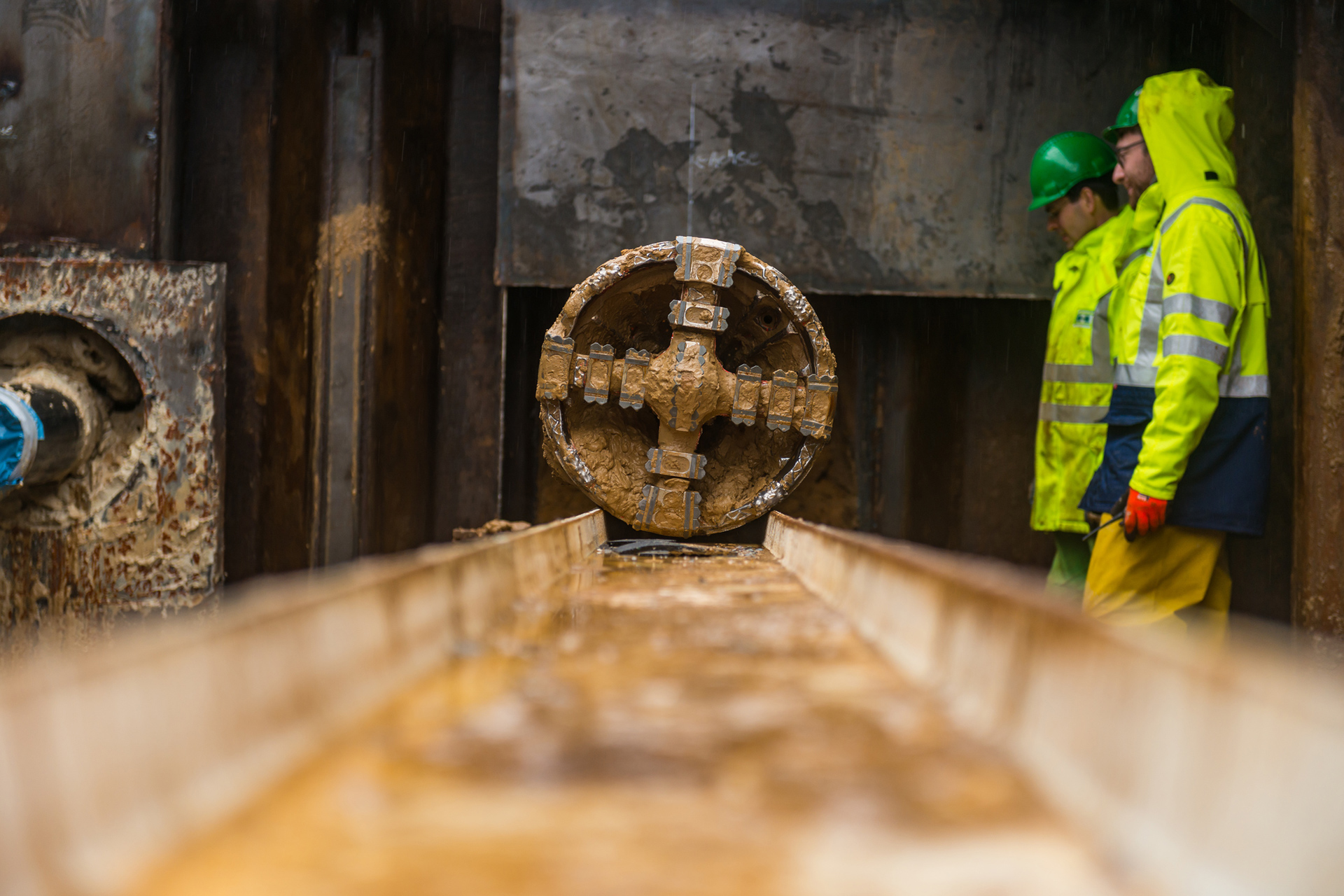 Landscape-conserving underground cable installation
Sustainability also includes conserving nature as much as possible—for example, when laying power supply lines. While in the past wide trenches had to be cut through vegetation and soil, these days the process is carried out with much more care. For example, the E-Power Pipe installation technology that Herrenknecht AG from Schwanau, Germany, is able to install conduits at a depth of two to four meters over long distances of more than a kilometer without a trench. "One possible area of application for our economic and environmentally friendly technology is the planned underground installation of thousands of kilometers of high-voltage, direct current electric power transmission line in connection with the energy transformation in Germany," says Dr. Marc Peters, Director Business Division Energy at Herrenknecht AG.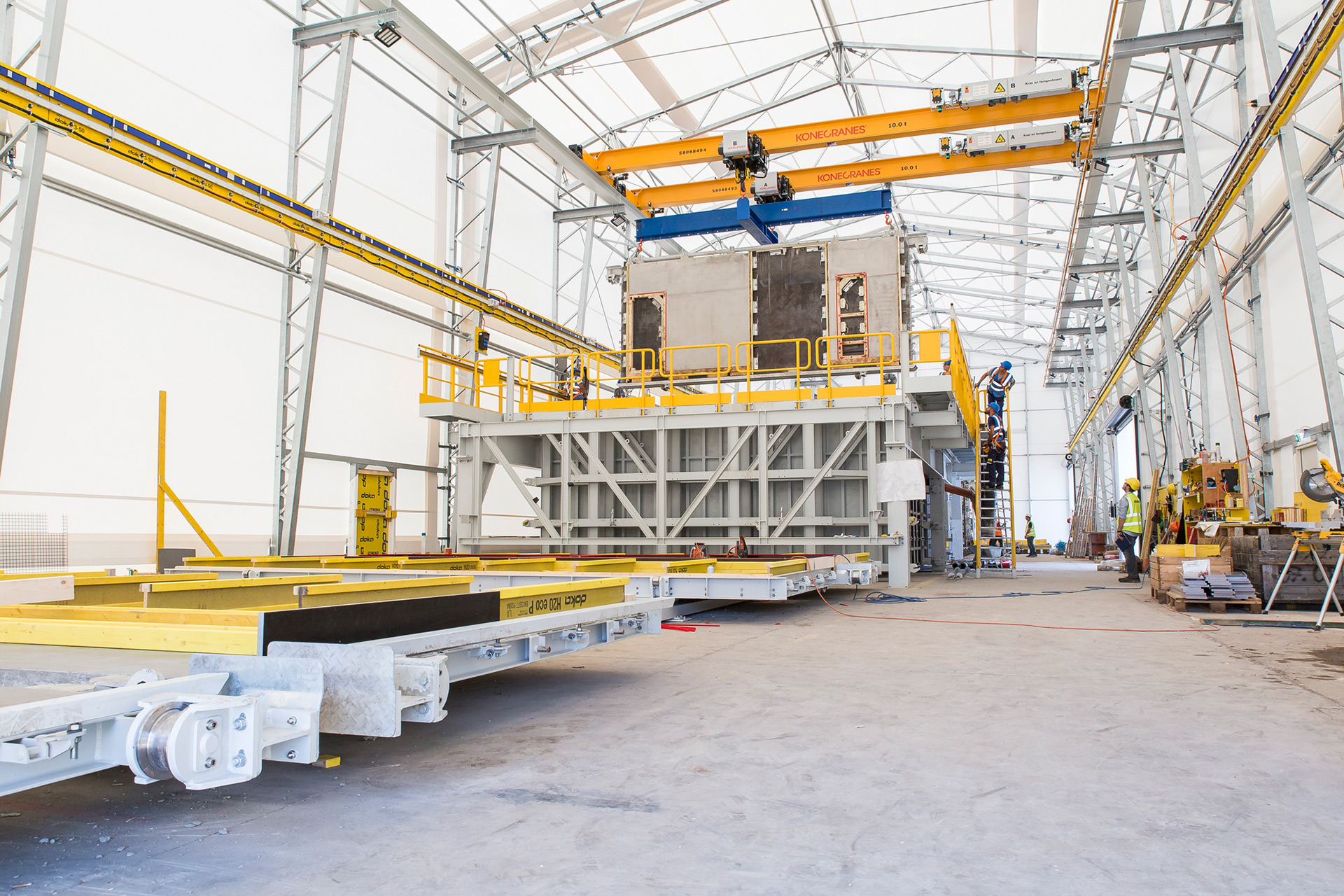 Mobile prefabricated components factory also with social benefits
The canon of values of sustainability also includes social aspects. For example, humankind is called upon to create living space for the growing global population in an intelligent manner. Neulandt GmbH from Amstetten, Austria, which belongs to Umdasch Group Ventures, will present the first mobile prefabricated components factory, which was designed especially to create social housing in large volumes at a low price. The factory can be installed at almost any project location in the world within four weeks. On-site production optimizes logistics operations and saves transportation. Local material procurement and the use of local workers contribute to the added value at the location. "In one year, each factory can create well in excess of 1,000 houses with a living area of 45 m²," explains Marco Romahn, Managing Director of Neulandt GmbH. When requirements have been met, the Portable Precast Plant can be dismantled and transported to its next location.