XCMG Telescopic Boom Forklift Set an Export Record
2022-09-21 16:14:30

13 sets of XCMG K series telescopic boom forklifts set off to Europe and America recently. The telescopic boom forklift exported this time includes two models with the lifting height of 7m and 14m respectively, which will be used in large farms in Europe and America.
Previously, European and American market was dominated by local first-line brands. XCMG's products have successfully attracted the attention of local customers through its excellent performance. In order to meet the actual needs of customers, XCMG has repeatedly designed its products to cope with the characteristics of low temperature, complex terrain, long operation time and multi scenario applications. The durability and stability of the equipment have been greatly improved. No wonder XCMG won the full trust of customers.
It is a new export record of telescopic boom forklifts exported to European and American markets in a single order. XCMG's telescopic boom forklifts now have the strength to compete with international first-line brands.
● Strong off-road capability and excellent trafficability;
● The maximum speed is 40km/h and the maximum lifting height is 17m
● The cab enjoys low noise, large space and wide vision;
● More than 30 accessories such as forks, buckets and grab buckets can be selected to meet different needs.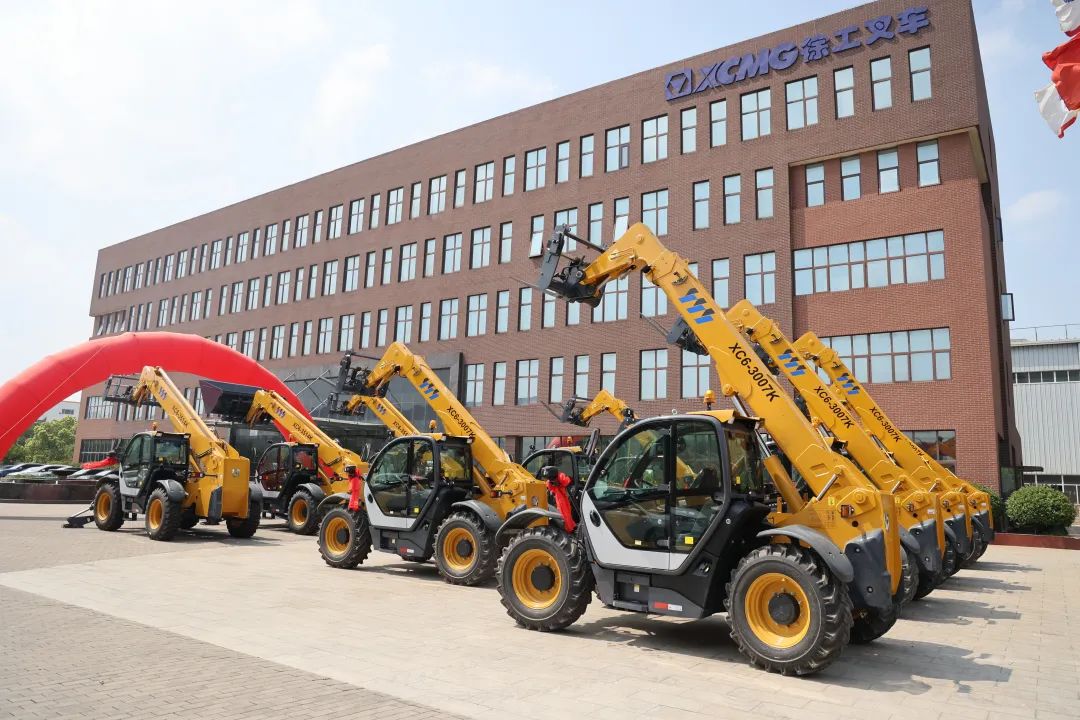 "XCMG telescopic boom forklift is strong and durable, which is consistent with our requirements." Said customers.
With its strong technical strength, XCMG telescopic boom forklift has maintained its leading position in the industry for more than 30 years. At present, XCMG has become the manufacturer with the most extensive product series in China, and its products are widely praised in West Asia, Africa and other regions.
In addition, XCMG proactively laid out the green industry and beat the new energy track. In June this year, XC6-2506E, the first pure electric telescopic forklift truck in China, was first released. In July, XCMG drafted the mechanical industry standard Telescopic Forklift, leading the healthy and orderly development of the industry.