Summary
Specifications
The aerial work platform independently researched and developed by the company improves the original products and is made of aluminum profile riveting and bolting. This product is 900mm in length, 600mm in width, and 1100mm in height. There is a weighing instrument at the bottom, which will automatically alarm when the load exceeds the safe weight, effectively improving the safety factor.
●Due to the use of aluminum alloy as the material, its own weight is only one-third E compared to stainless steel and iron. When the engine is lifted at the same height, it can save energy and reduce consumption by more than 60%.
●Not easy to rust, easy to process, good heat dissipation.
●No pollution, recycle and reuse.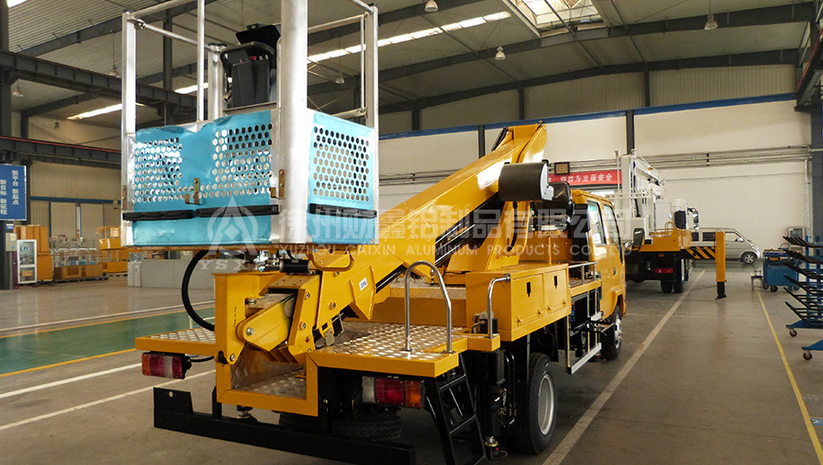 Response Time : 24h
Xuzhou Caixin aluminum products Co., Ltd. is a professional aluminum company dedicated to the research and development, production, sales and service of aluminum deep processing.