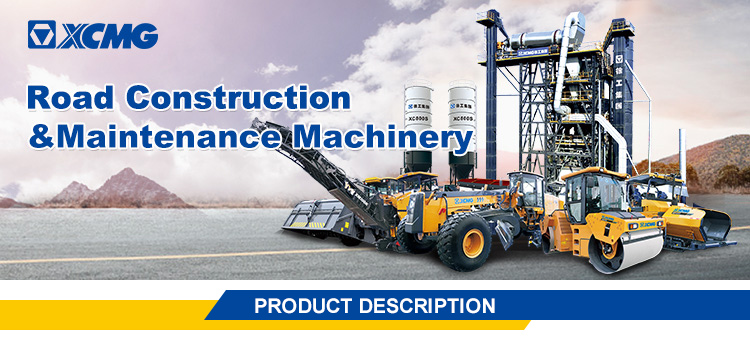 XCMG official 16 ton compactor roller XS163J.
XCMG compactor roller XS163J is also suitable to the compaction of concrete and stabilized soil base materials in various large projects; Thus, XCMG compactor roller XS163J is a kind of important compaction equipment in the construction of large projects such as the expressway, railway, mine, port, etc.
XCMG compactor roller XS163J has a very high static line load and exciting force and is suitable to the compaction operation of pebbles, sandy soils, moraine soil, blasting rock and clayey soil, etc.
Performance Characteristics:
1. XCMG compactor roller XS163J use the H-series, water cooling, low-speed diesel engine manufactured by Shanghai.
2. XCMG XS163J compactor roller adopt closed hydraulic drive system ensure better drive performance and gradeability.
3. Compactor roller XS163J use the mechanical gear box with synchro mesh unit to realize convenient operation.
4. Main clutch uses the heavy-duty special with a reliable performance and good maintainability.
5. XCMG compactor roller XS163J can meet the requirements of different working conditions.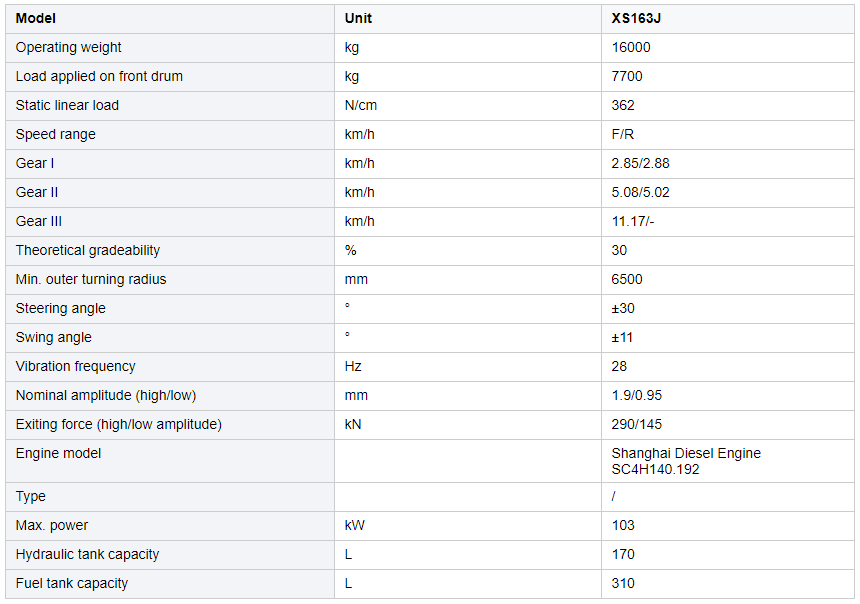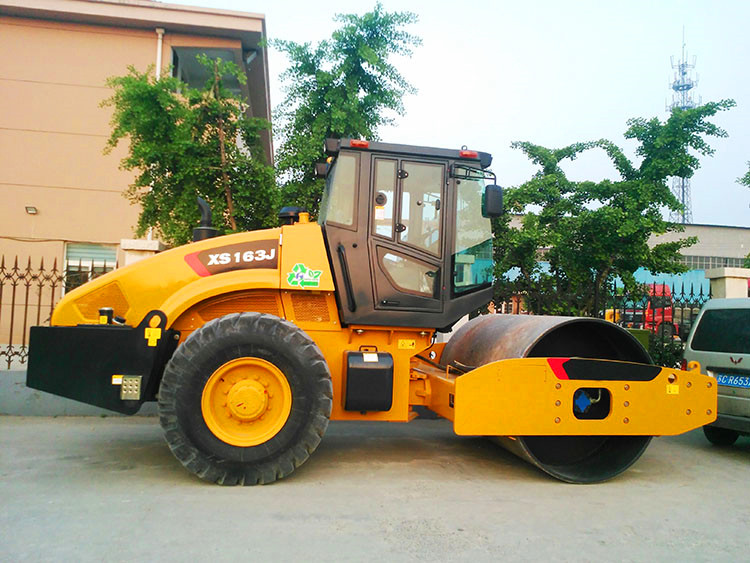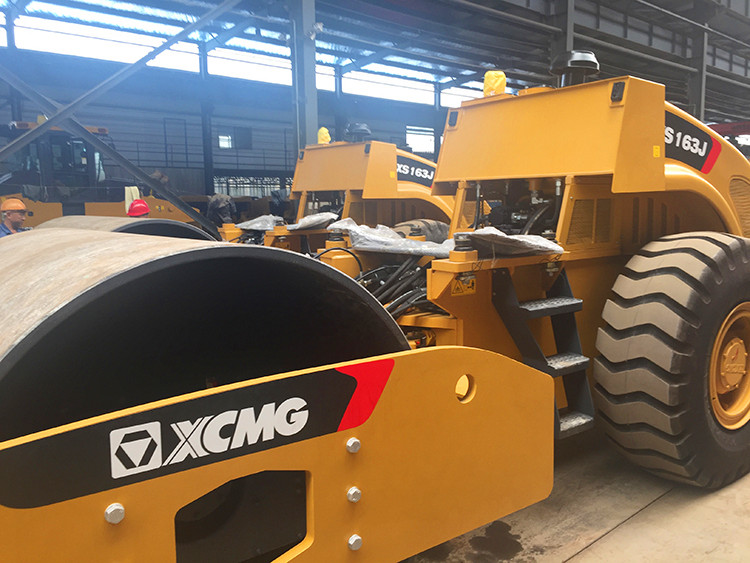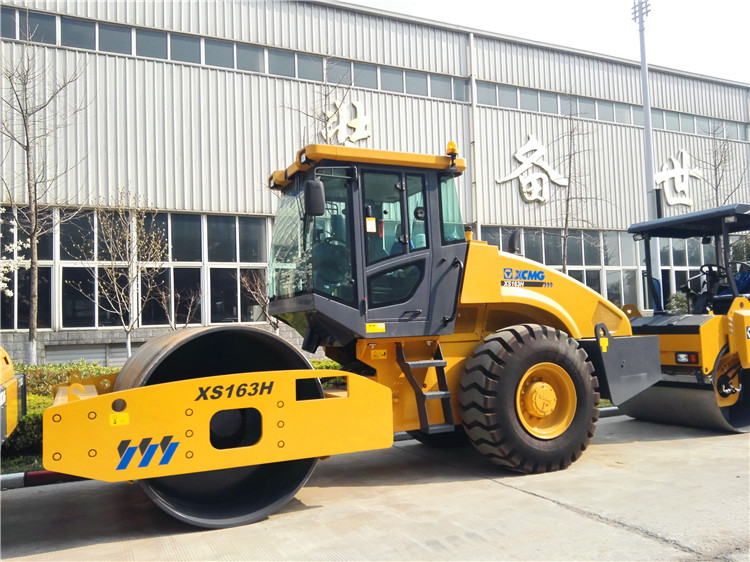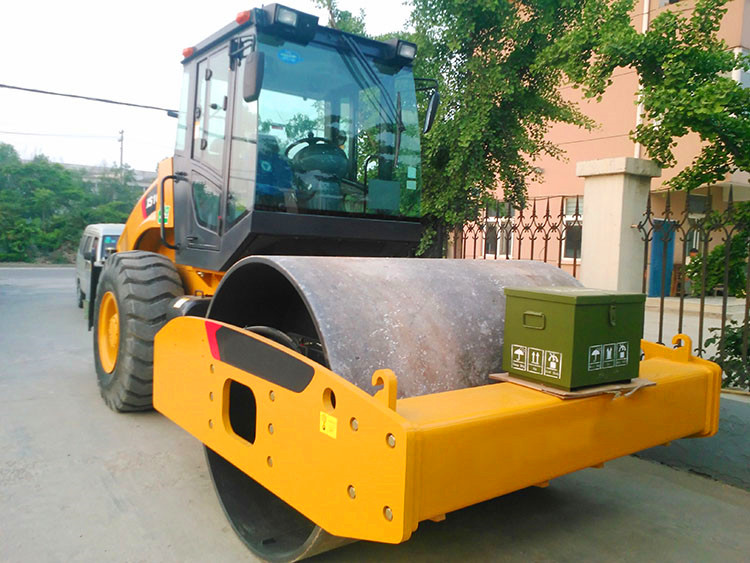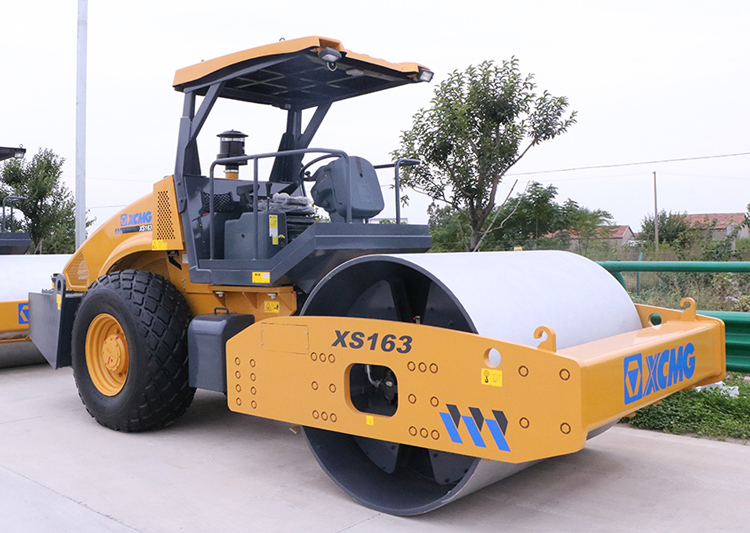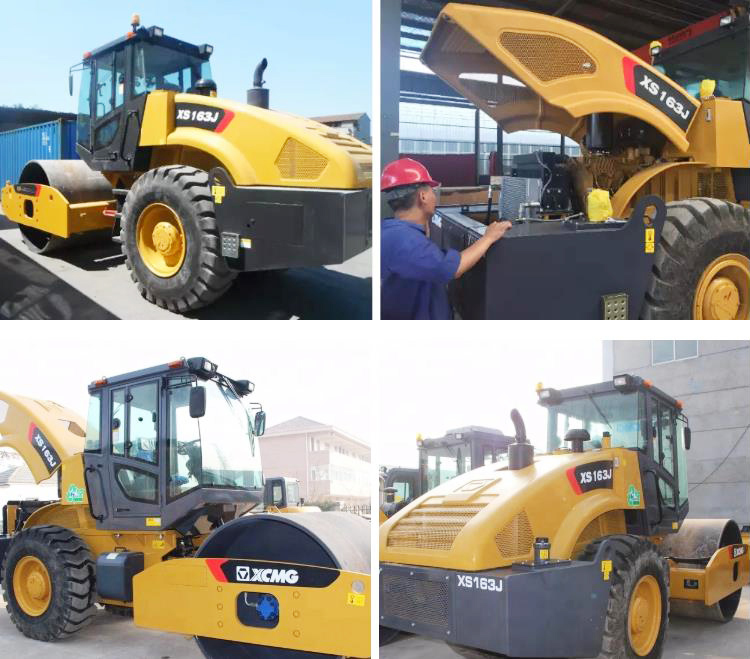 uMore xcmg compactor roller