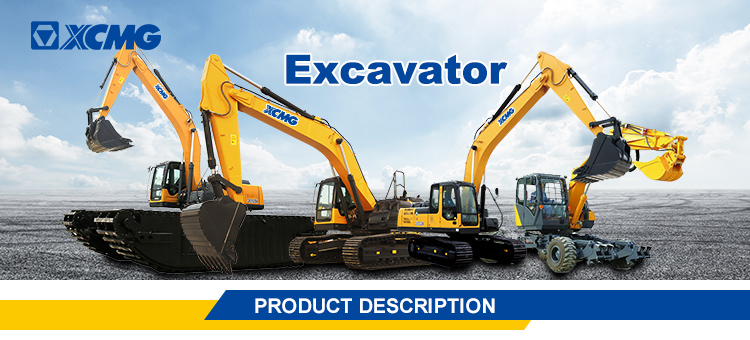 XCMG manufacturer XE35U 3.5 ton mini excavator machine.
XCMG XE35U mini excavator cooperates with multi-functional working tools to complete tasks such as excavation, loading, leveling, trenching, crushing, drilling, pinching, lifting, etc. XCMG XE35U mini excavator is widely used in the construction and production of hydropower, transportation, municipal, garden, farmland transformation, oil pipelines, etc.
1. More energy-conservation and environmental protection
* By adopting Yanmar engine meeting national stage III emission standard, mechanical fuel injection pump has reliable performance.
* With compact size, the maintenance is convenient. Enough low torque reserve can ensure strong power. High reliability can reduce the maintenance cost.
2. More efficient return
* Rear-end swing radius adopts tailless design, which can ensure that the tail part will not collide with obstacles under narrow working conditions.
* Deflectable working device can deflect to left and right at 75° and 50° separately, which can achieve compound action with superstructure.
* Through swing cooperation with superstructure, digging operation parallel to the wall surface will be achieved and various kinds of working conditions can be coped with easily.
3. More reliable and durable
* Partial strengthen the parts with great stress on boom and arm, and meanwhile adjust the structure to disperse the stress, which makes the life longer.

Model

Metric unit

XE35U

Operating weight

kg

4200

Bucket capacity

m3

0.11

Engine

Output power

kW/ r/min

21.6/2400

torque/speed

N.m

107.2/1444

Displacement

L

1.642

Main performance

Travel speed(H/L)

km/h

3.6/2.2

Gradeability

%

58

Rotating speed

r/min

8.5

Ground pressure

kPa

36.6

Bucket digging force

kN

24.6

Arm crowd force

kN

17.8

Appearance size

Overall length

mm

4960

Overall width

mm

1740

Overall height

mm

2535

Width of platform

mm

1585

Length of crawler

mm

2220

Working scope

Max. digging height

mm

5215

Max. dumping height

mm

3760

Max. digging depth

mm

3060

Max. vertical wall digging depth

mm

2260

Max. digging reach

mm

5415

Min. swing radius

mm

2170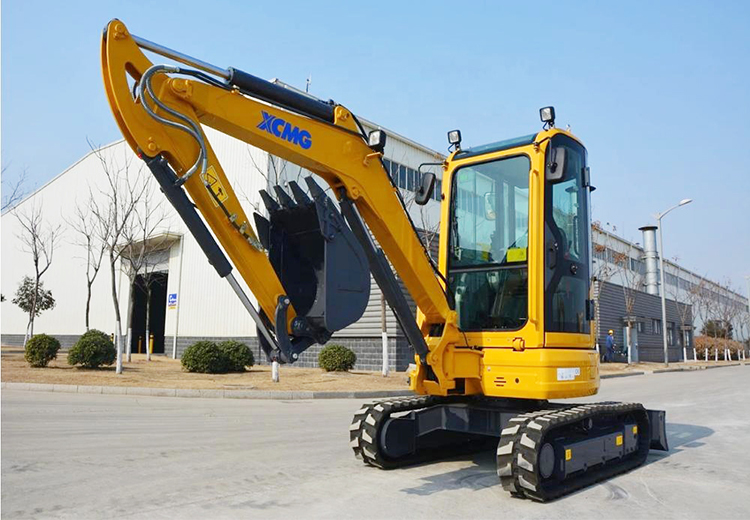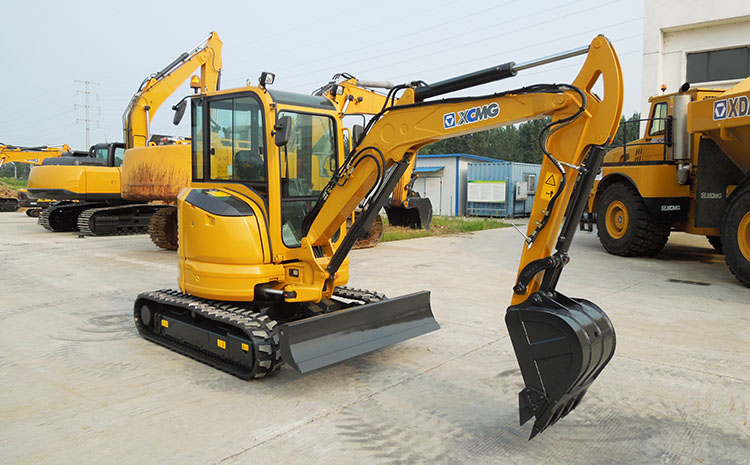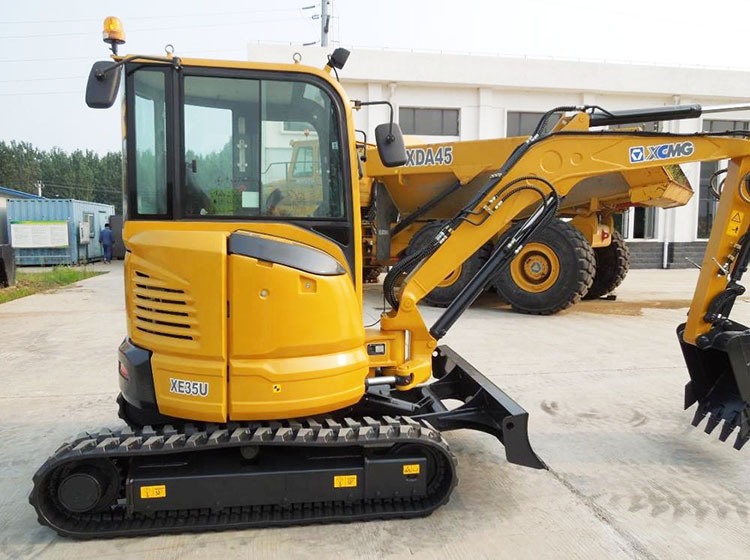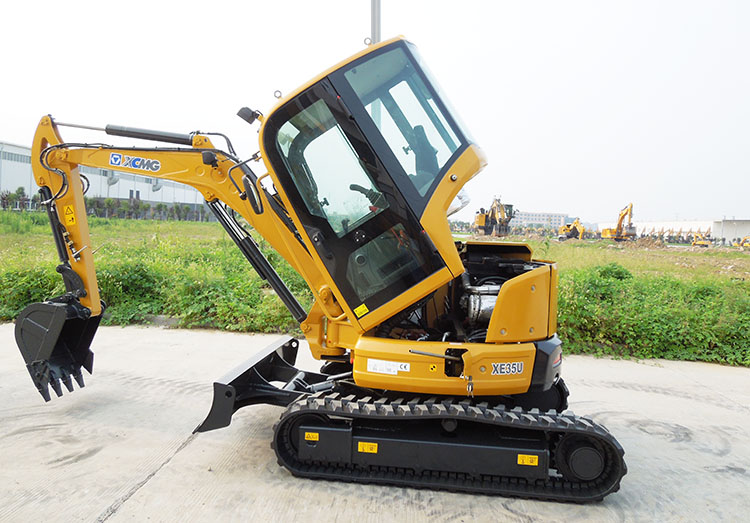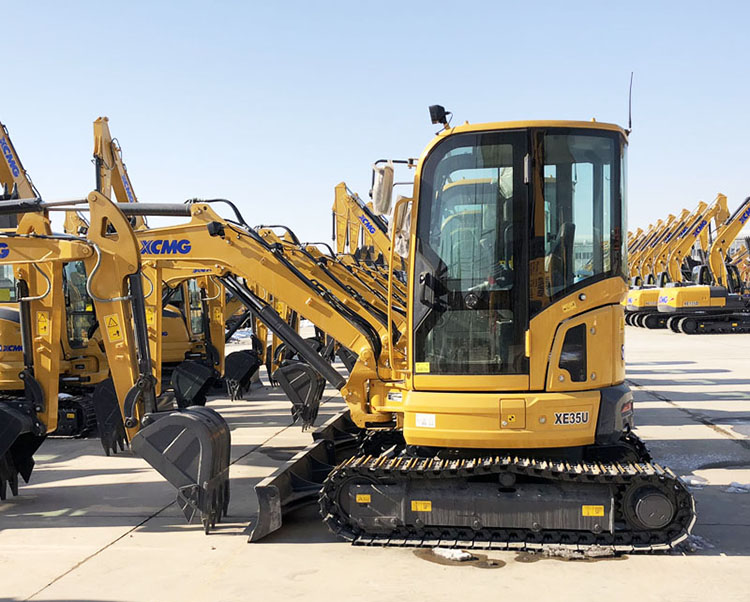 More mini Excavator