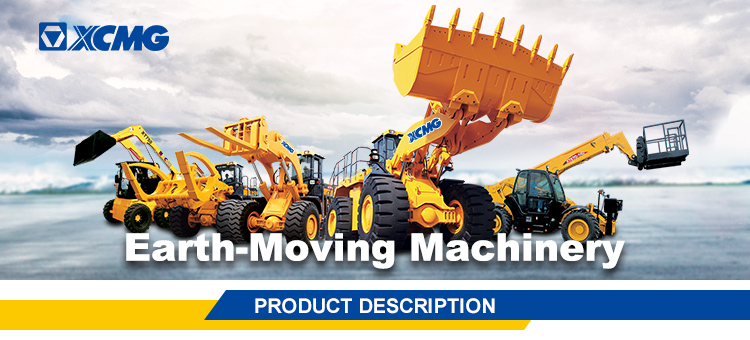 XCMG WZ30-25 small back hoe loader backhoe.
XCMG backhoe loader WZ30-25 is a new multi-function engineering machine which gathering the loading and excavating in the integral whole machine. XCMG backhoe loader WZ30-25 is the new generation model of the development based on the same kind product technique in domestic and international. XCMG backhoe loader WZ30-25 adopted four wheel drive, hydraulic torque converter, hydraulic steering system, hydraulic.
XCMG backhoe loader WZ30-25 is extensively used in the road maintenance, farm and developments, getting clay for making bricks, piping builds, the cable builds, park virescence and the excavating of the road opens to dig etc.
Model Characteristics:
1. The Yucai engine
* Low noise, low exhaust gas, low west, green environmental protection, driving motive, good reliability. 
* XCMG backhoe loader WZ30-25 can make in time brake automatically,so it is more safety.
2. Humanization designs
* The hand handle layout reasonable, manipulating is portable;steer device, gauge dish and the chair all can be adjusted in up-down and front-back directions according to your sense, so it is comfortable. 
* XCMG backhoe loader WZ30-25's wheels has well cling, so the machine has good span and cross capability.
3. Optimized load work device
* Lavelling bucket automati-cally in unload position, lacenning labor intensity,and the work range is larger, workfore is more study and steady, the work efficiency is higher.
XCMG backhoe loader WZ30-25 optional parts:
4 in 1 bucket/ hammers/ Snow plough/ Augers.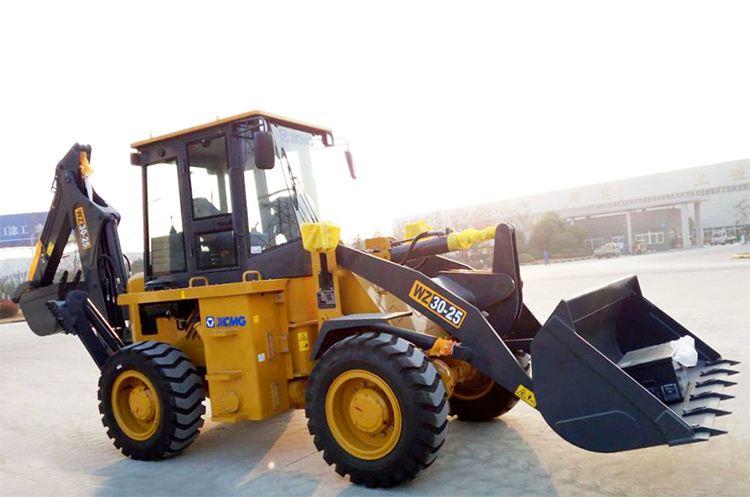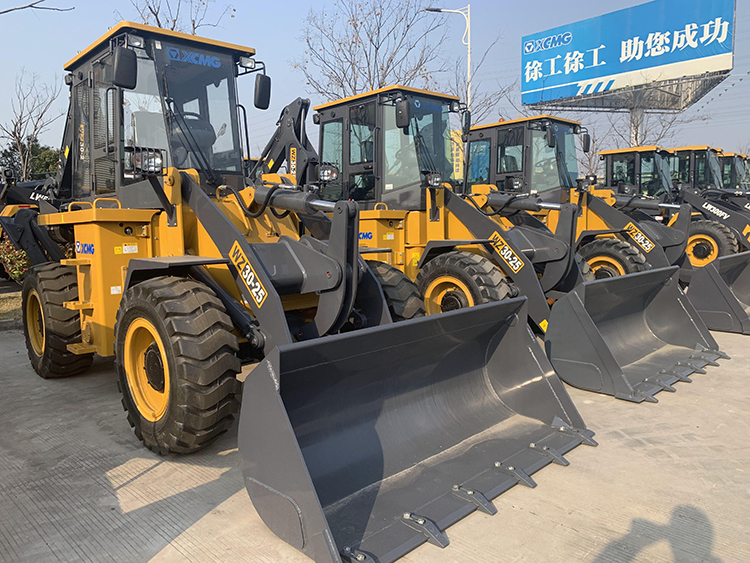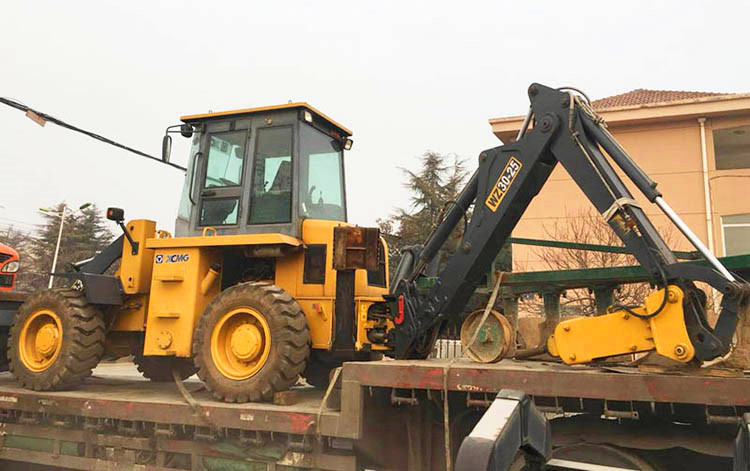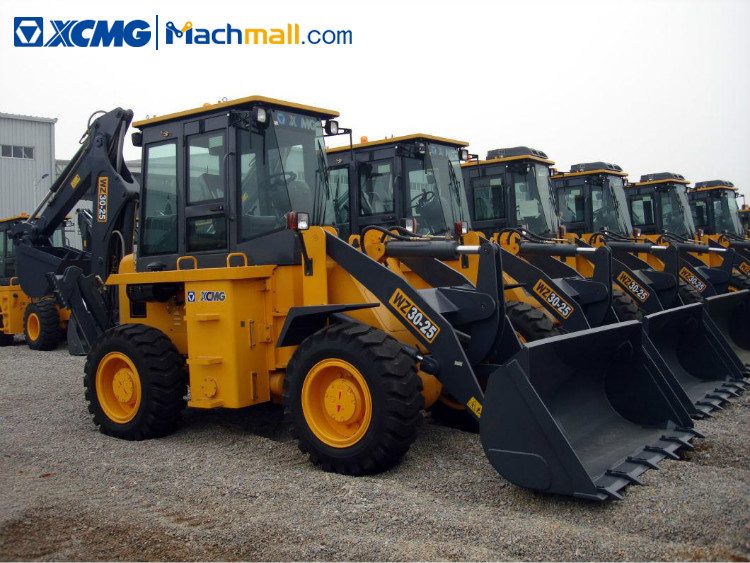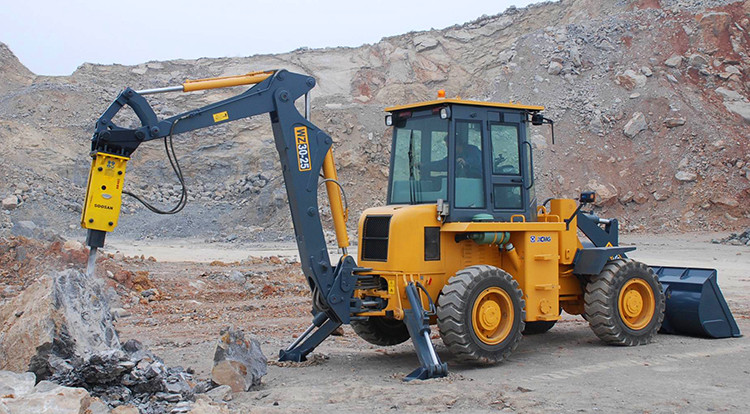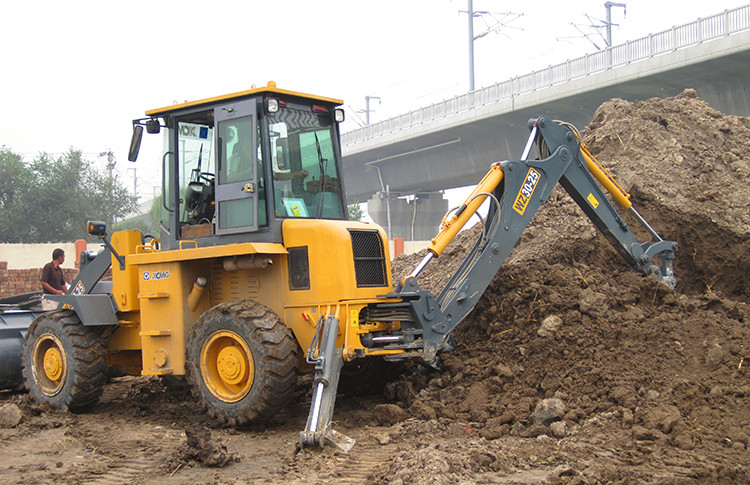 uMore xcmg backhoe loader