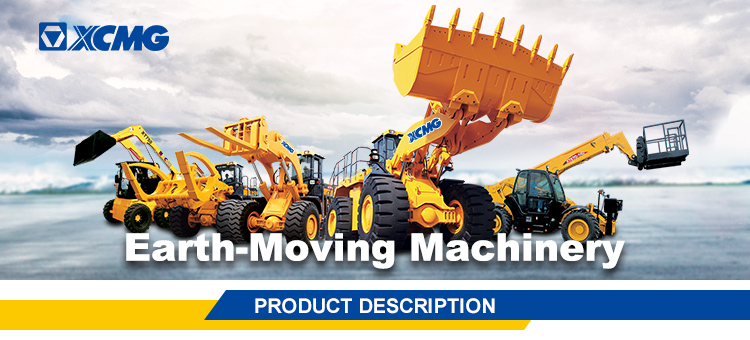 1 ton XCMG mini skid loader XC770K.
XCMG skid loader XC770K is an all-new heavy-load skid-steer loader launched by XCMG. XCMG skid loader XC770K is equipped with high power engine to enhance the overall flow and meet the operation needs of numerous attachments.
The extended wheelbase of XCMG skid loader XC770K guarantees the stability and safety under high load. XCMG skid loader XC770K's mainly applied for high-load working conditions including domestic snow-removing market and municipal maintenance field.
Advantages and Highlights:
1. Strong power and high energy-conservation and efficiency
* XCMG skid loader XC770K achieve high working efficiency.
2. Platform design for high reliability and firmness
* XCMG skid loader XC770K realize high structural reliability.
* Realize reasonable stress distribution.
3. Comfortable operating environment
* The cab features a broad space and the seat is adjustable. Applied to remarkably improve the comfort.
* Improve the user's operation comfort under cold environment.
* Achieve high airflow rate and more appropriate operation environment.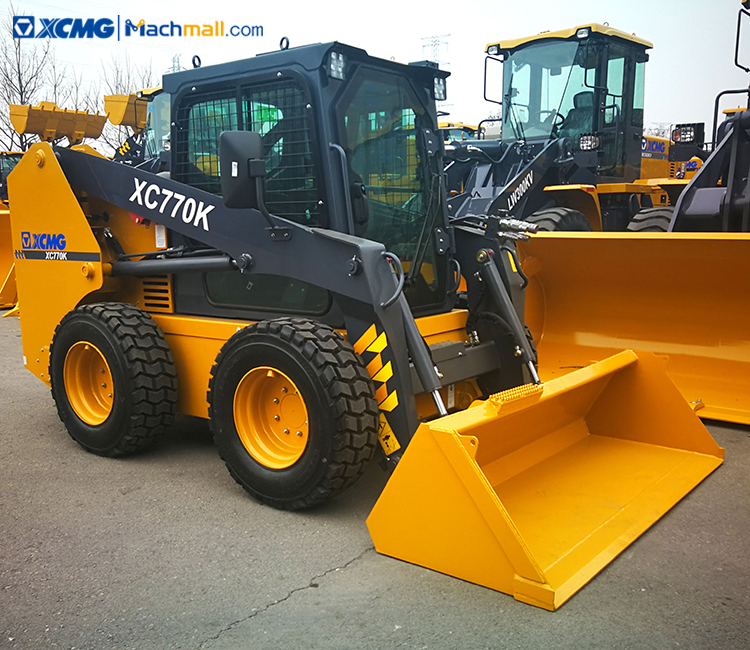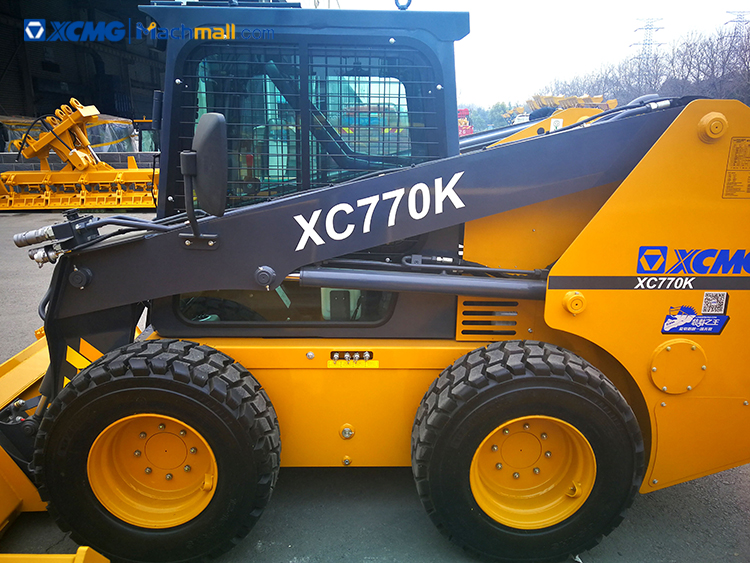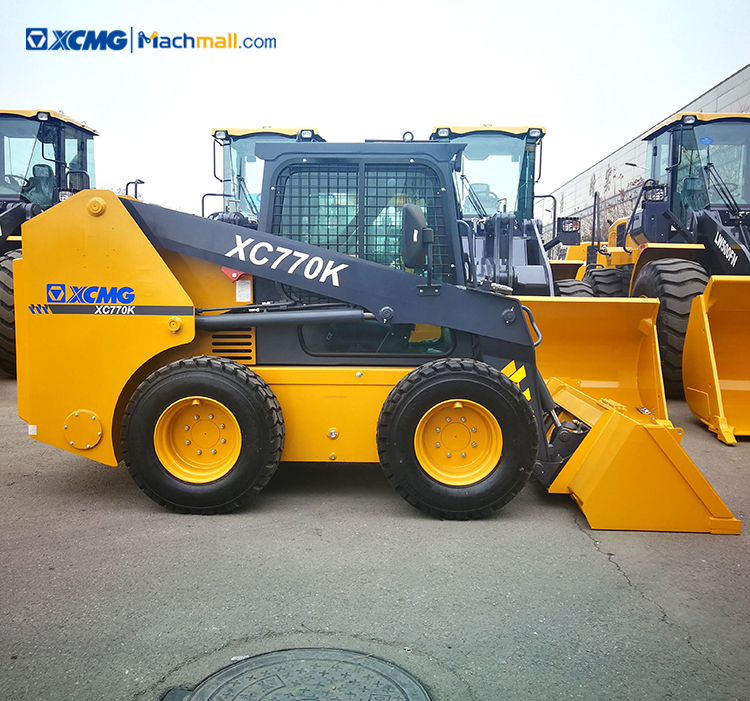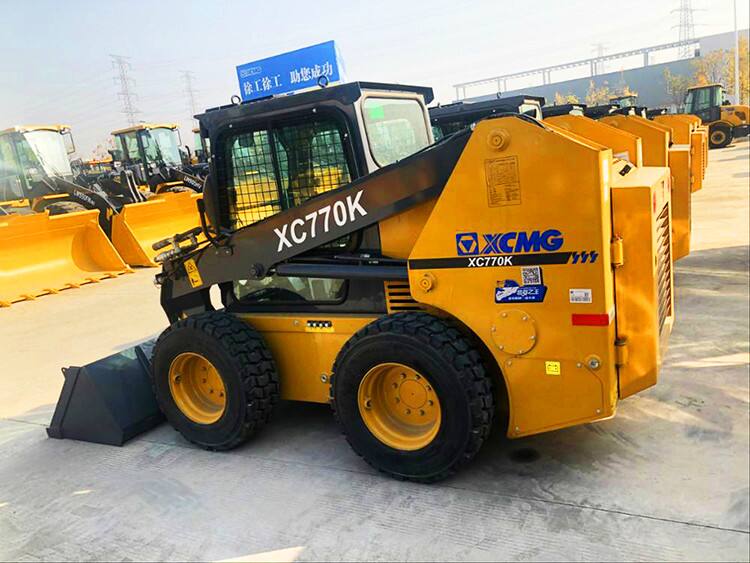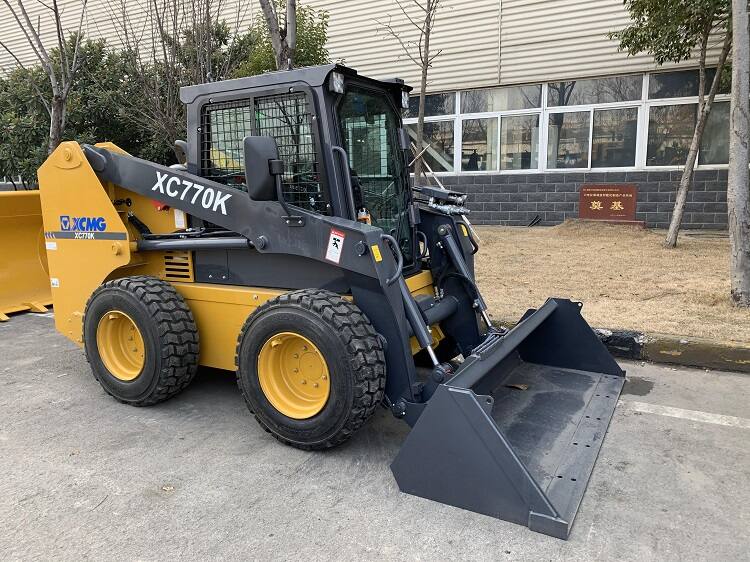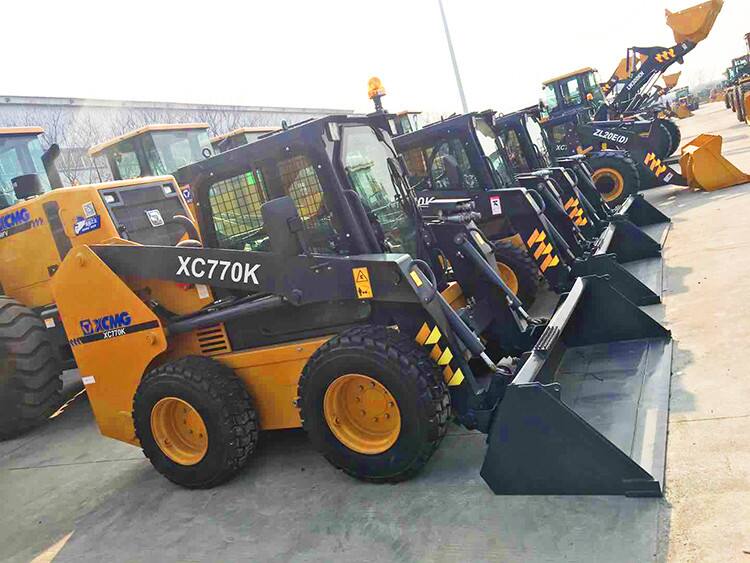 uMore xcmg skid loader