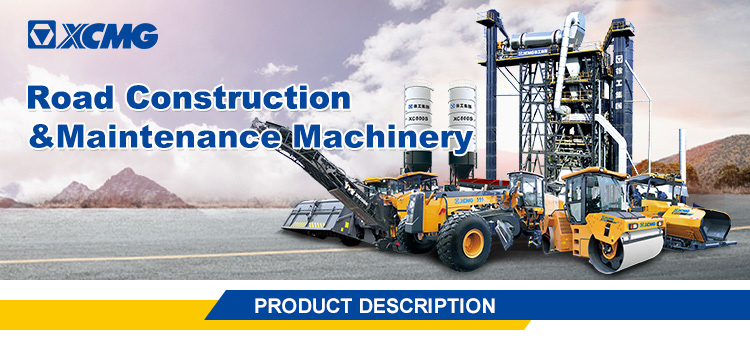 China XCMG cheap 10 ton vibratory road roller compactor XS113E.
XCMG 10 ton vibratory road roller compactor XS113E is a regional and adaptive product developed for overseas markets. This product type is characterized by its high reliability, high compaction efficiency and good compaction quality.
XS113E road roller is widely used in compaction work of base layer, sub-base layer and rock fill in roads, railways, airports, harbors, dams and industrial construction site.
XS113E road roller performance characteristics:
* Closed hydraulic drive system, high transmission efficiency, stable and reliable performance.
* Special drive axle for roller, good traction performance, reliable and durable.
* XCMG unique cylinder type four point supporting vibration drum has simple structure, good nigidity, high reliability which has been through decades of market validation.
* Big distributed mass of vibration drum, high compaction ability.

| | | | |
| --- | --- | --- | --- |
| Item | | Unit | XS113E |
| Weight | Operating weight | kg | 10400 |
| | Distributed mass of front drum | kg | 5400 |
| | Distributed mass of rear drum | kg | 5000 |
| | Static linear load | kg/cm | 25.4 |
| Driving performance data | Driving speed(gearⅠ) | km/h | 7.5 |
| | Driving speed(gearⅡ) | km/h | 10 |
| | Theoretical gradeability | % | 30 |
| | Minimum turning radius | mm | 6800 |
| | Tire specification | - | 23.1*26 |
| | Ply rating | - | 12 |
| | Air pressure | kPa | 150-170 |
| Power system | Rated power | kW(hp) | 93kw |
| | Rated speed | rpm | 2200 |
| | Voltage | V | 24 |
| Vibration system | Vibrational frequency | Hz | 30/35 |
| | Norminal amplitude | mm | 1.8/0.9 |
| | Exciting force | kN | 240/158 |
| Volume | machine oil | L | 16.3 |
| | Fuel tank | L | 200 |
| | Hydraulic tank | L | 100 |
| | Coolant | L | 20 |
| | Front drum chamber | L | 40 |
| | Axle | L | 16.4 |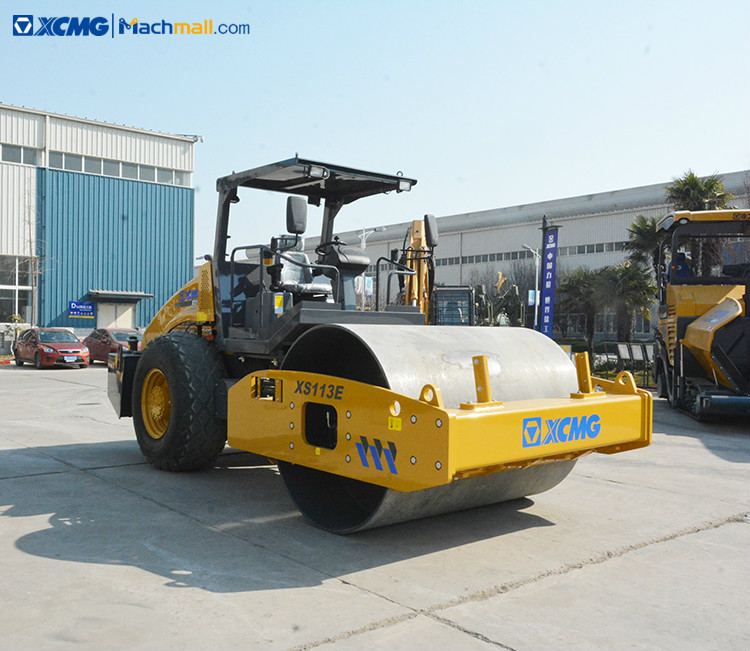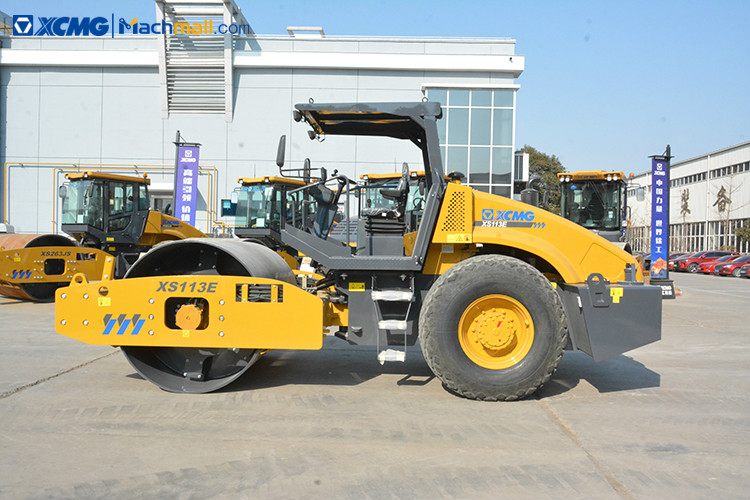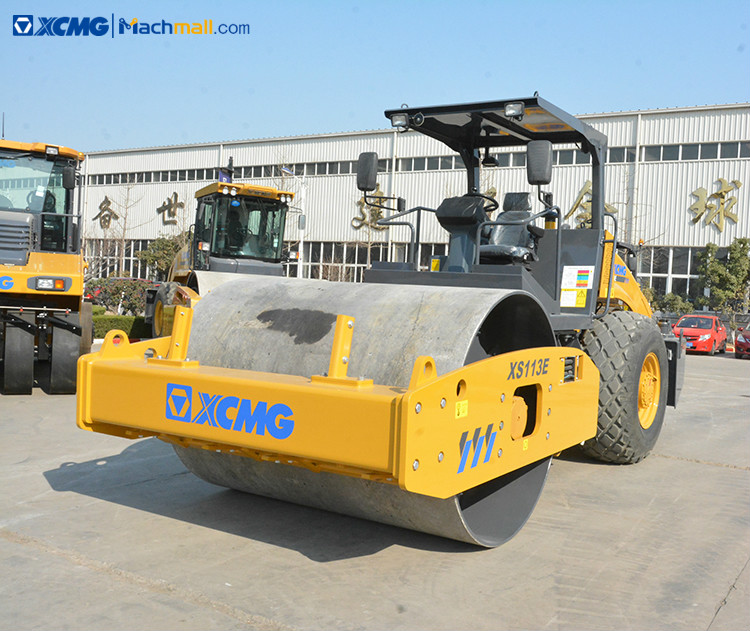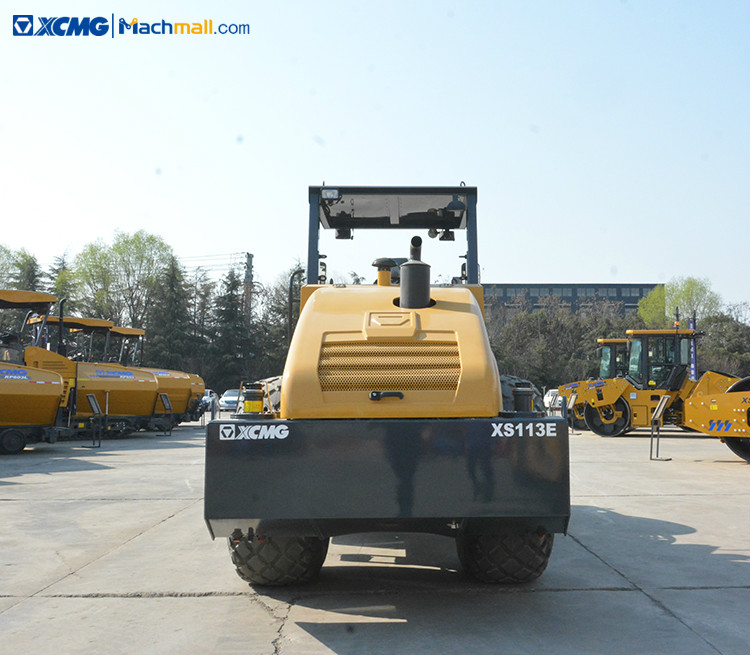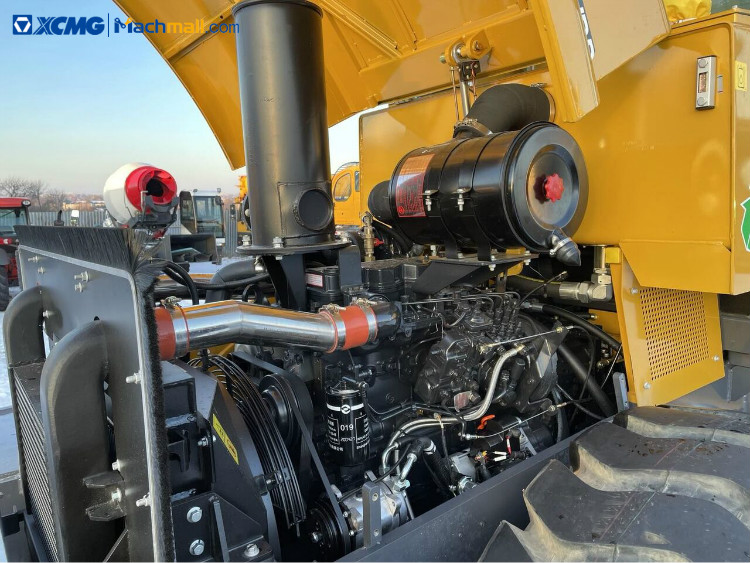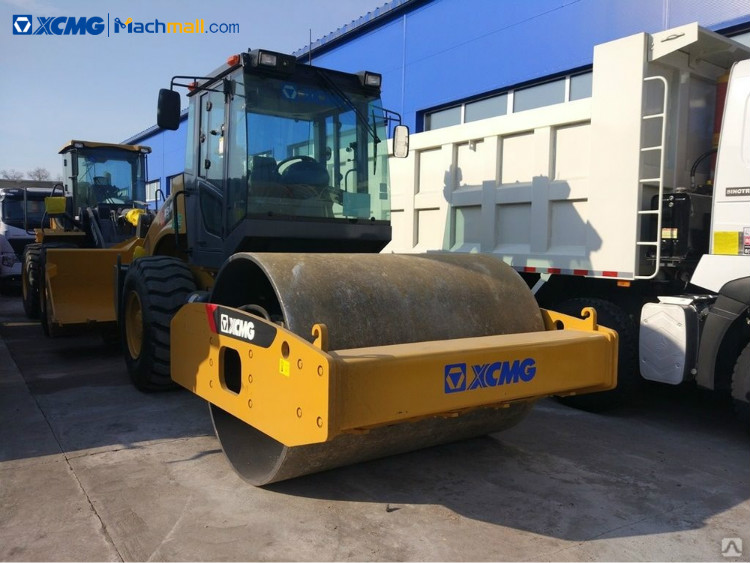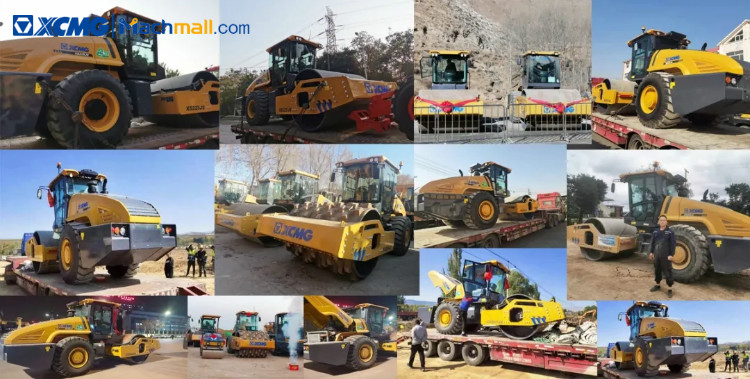 More About XCMG road roller