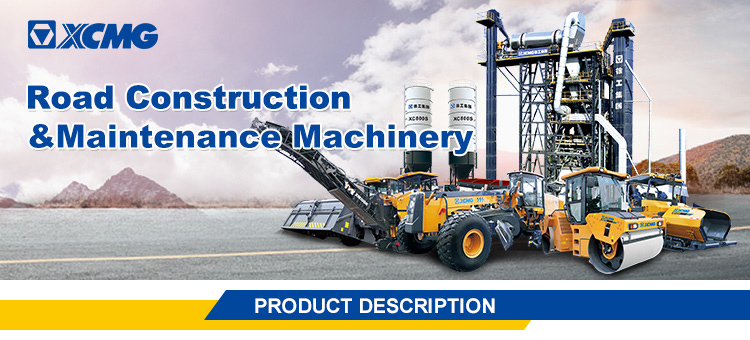 XCMG XS163J 16 ton vibratory road roller.
XCMG XS163J 16 ton vibratory road roller has a very high static line load and exciting force and is suitable to the compaction operation of pebbles, sandy soils, moraine soil,blasting rock and clayey soil, etc. and it is also suitable to the compaction of concrete and stabilized soil base materials in various large projects; Thus, it is a kind of important compaction equipment in the construction of large projects such as the expressway, railway, mine, port, etc.
XS163J road roller performance characteristics:
* Use the H-series, water cooling, four-cylinder four-stroke, direct injection turbo charged and air-air intercooling low-speed diesel engine manufactured by Shanghai. This kind of diesel engine has a large power reserve and has the function of energy saving and noise reduction. Engine fulfills the requirements of China stage II emission standards.
* Rear drum hydraulic drive, adopt closed hydraulic drive system composed of variable displacement piston pump and piston motor to ensure better drive performance and gradeability.
* Use the mechanical gear box with synchro mesh unit to realize convenient operation.
* Main clutch uses the heavy-duty special clutch which is the dry type normally combined friction clutch with a reliable performance and good maintainability. Clutch is directly installed on the engine flywheel, and the operation mechanism of main clutch is the air assisted mechanism which greatly reduces the operating force.
* Double frequency and double amplitude can meet the requirements of different working conditions; hydraulic vibration system consists of gear pump and motor to form an open system; its control mode is electronic control. Guarantee the demand of vibration parameter and reliability of vibration system.

| | | |
| --- | --- | --- |
| Item | Unit | XS163J |
| Service mass | kg | 16000 |
| Distributed mass of driving wheel | kg | 8000 |
| Distributed mass of vibration wheel | kg | 8000 |
| Static line load | N/cm | 376 |
| Vibration frequency | Hz | 28/33 |
| Theoretical amplitude | mm | 1.9/0.95 |
| Exciting force | kN | 290/200 |
| Wheel base | mm | 3076 |
| Compaction width | mm | 2130 |
| Theoretical gradeability | % | 30 |
| Minimum turn radius | mm | 6800 |
| Diameter of vibration wheel | mm | 1523 |
| Minimum ground clearance | mm | 440 |
| Engine Model |   | SC4H140.1G2 |
| Rated speed | r/min | 1800 |
| Rated power | kW | 103 |
| Overall dimension | mm | 6150*2300*3200 |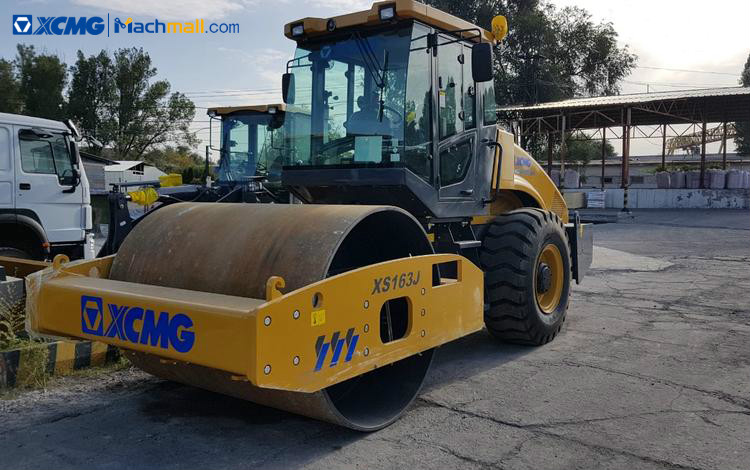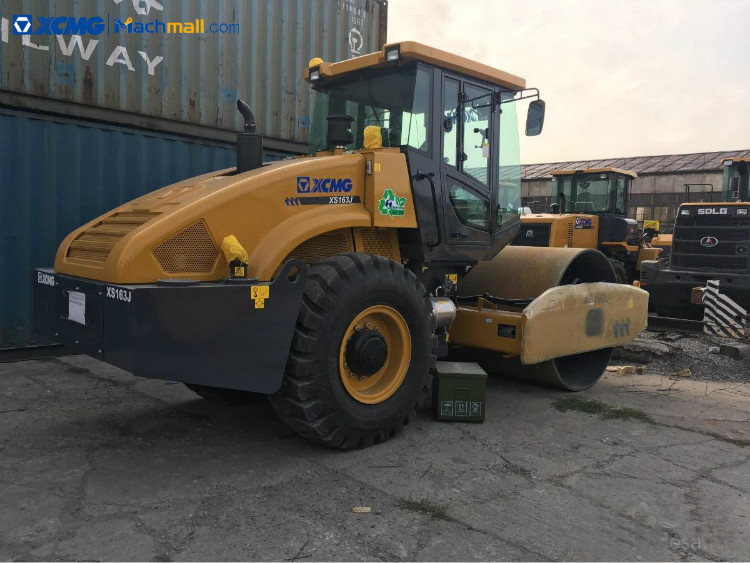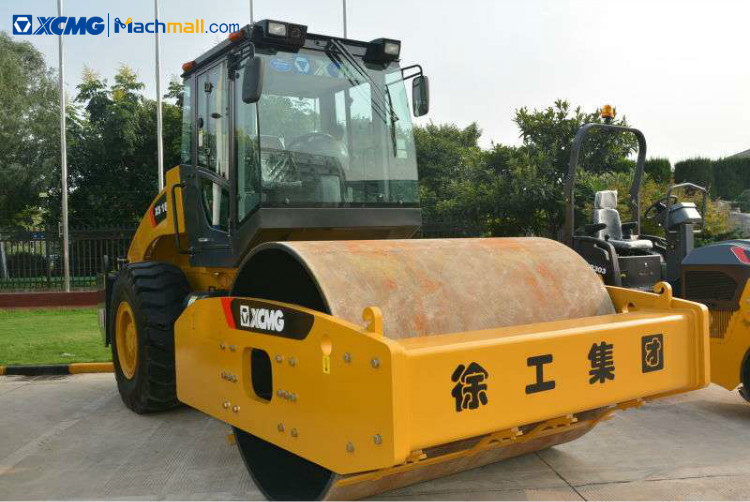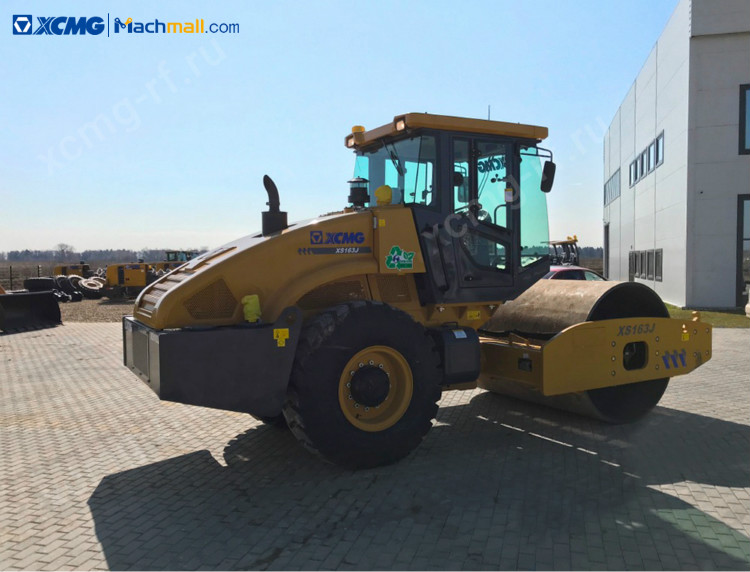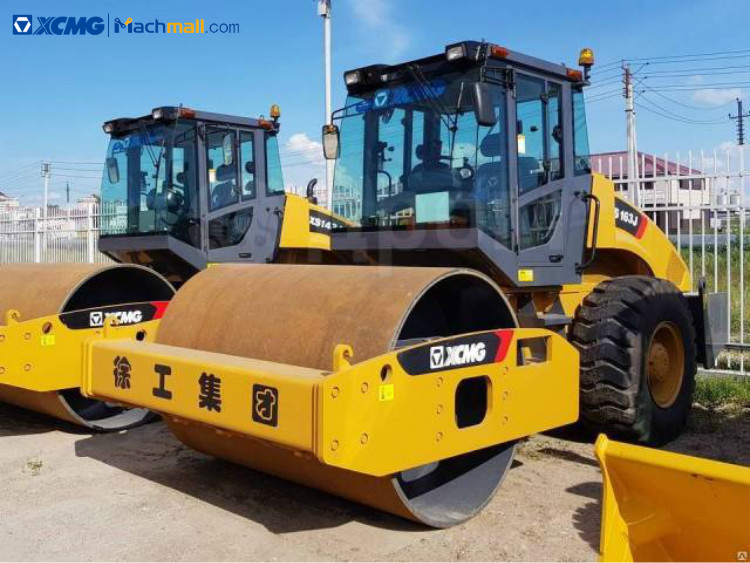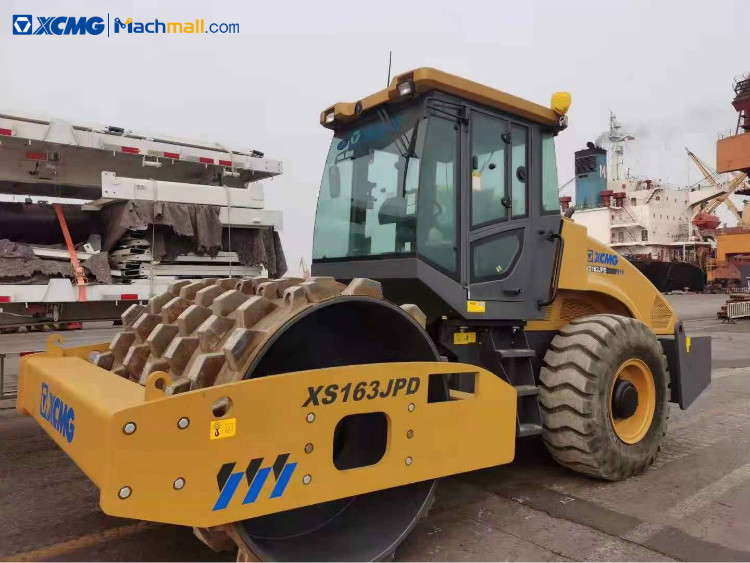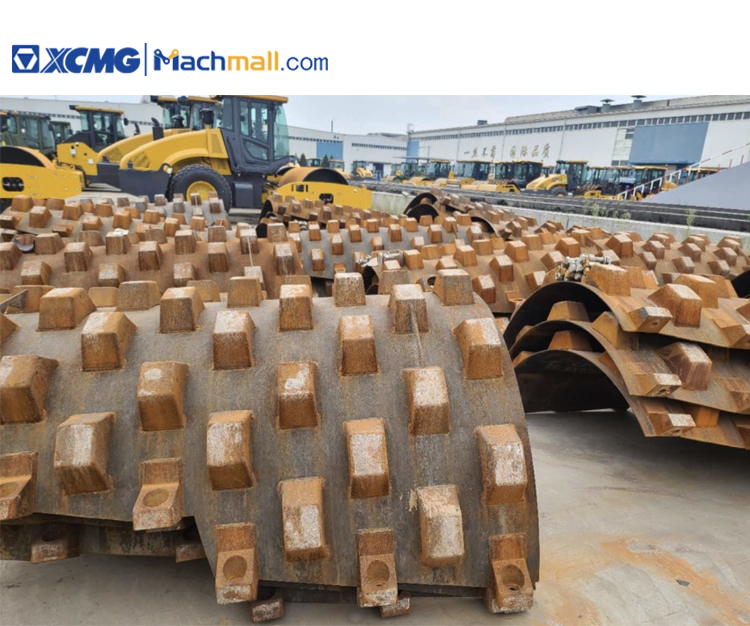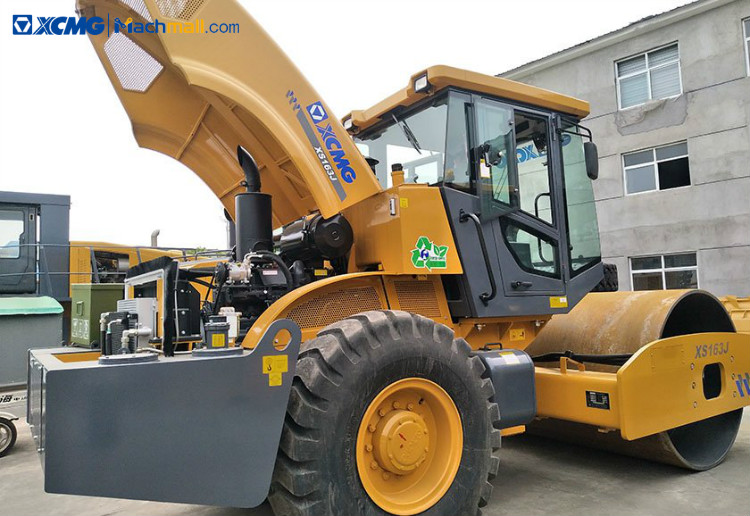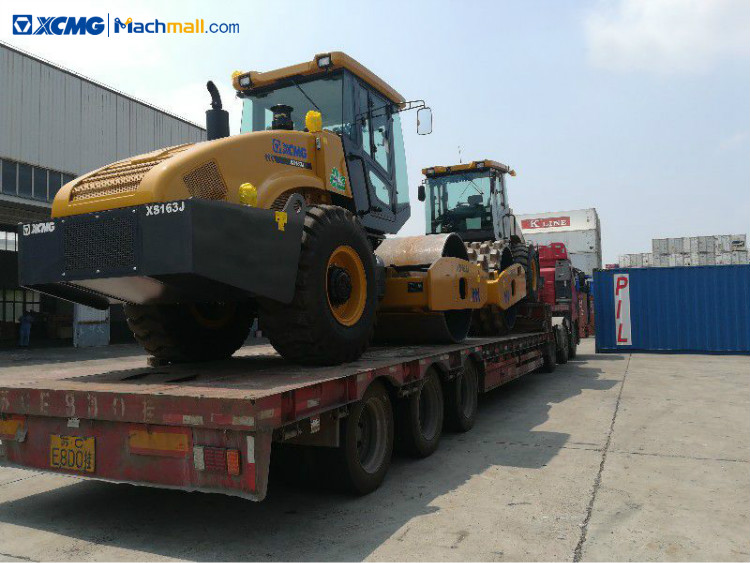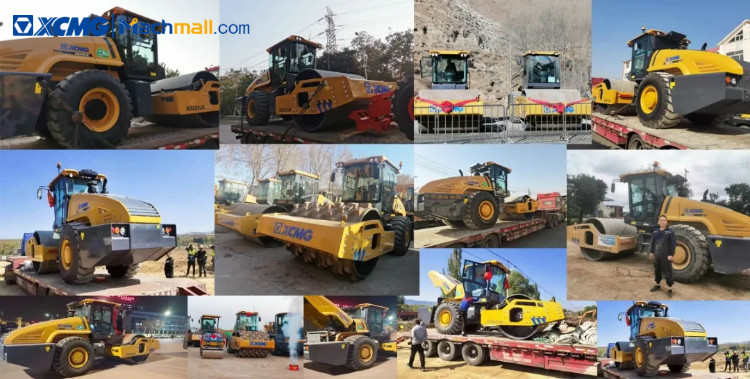 More About XCMG Road Roller