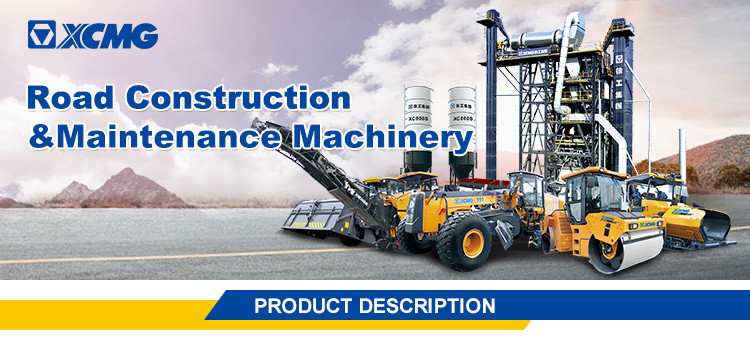 XCMG XS183J 18 ton road roller.
XCMG XS183J 18 ton road roller is suitable to the compaction operation of pebbles, sandy soils, moraine soil, blasting rock and clayey soil, as well as the compaction of concrete and stabilized soil base materials in various large projects. It is the ideal compaction equipment for the construction of high-grade highways, airports, harbors, dams and industrial construction sites.
1.Energy-saving and environmental friendly power
Shanghai Diesel Engine 114 series water-cooled engine has low noise, meeting the emission standard of European I. The maintenance-free battery can be started easily and work smoothly in low temperature.
2.High efficient and reliable vibratory compacting system
Unique drum structure features good rigidity and intensity. The bearing adopts short cylindrical bearing, featuring high rotary speed limit and strong bearing capacity. The left vibration chamber and right vibration chamber are symmetrical, avoiding the polarization of the drum.
3.The vibration damping device with combined stiffness is adopted in the cab and frame, multidimensional reduction of cab vibration, significantly improves the working comfort of the operator.
4.Scientific and reasonable air duct design, the air conditioning system radiates heat independently to ensure sufficient air intake and improve the heat dissipation ability comprehensively, ensuring efficient operation of power system.
5.Optimized vibration parameters, reliability and work quality is greaty improved.

| | | | | |
| --- | --- | --- | --- | --- |
| Type | Unit | XS163J | XS183J | XS183 |
| Operating weight | kg | 1600 | 18000 | 18000 |
| Load applied on front drum | kg | 7700 | 9000 | 11500 |
| Compacting width | mm | 2340 | 2300 | 2130 |
| Static linear load | N/cm | 362 | 422 | 529 |
| Vibration frequency(Low/High) | Hz | 28 | 28 | 28/33 |
| Nominal amplitude(High/Low) | mm | 1.9/0.95 | 1.9/0.95 | 1.86/0.93 |
| Exiting force(High/Low) | KN | 290/145 | 320/160 | 340/240 |
| Travel speed | km/h | 2.85-1、1.17 | 2.54~、10.51 | 2.54~、10.51 |
| Steering angle | ° | ±33 | ±33 | ±33 |
| Swing angle | ° | ±11 | ±11 | ±10 |
| Theoretical gradeability | % | 30 | 30 | 50 |
| Min. Outer turning radius | mm | 6500 | 6500 | 6500 |
| Engine model | | Shangchai | Shangchai | DUTZ BF6M-2012C |
| Engine power | kw | 103 | 115 | 136 |
| Hydraulic oil tank capacity | L | 170 | 170 | 240 |
| Fuel tank capacity | L | 310 | 310 | 240 |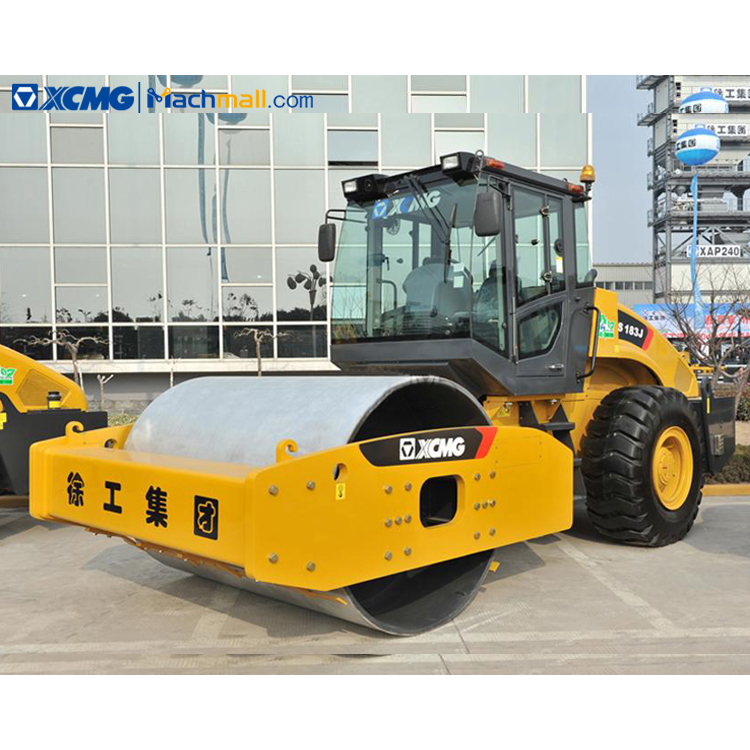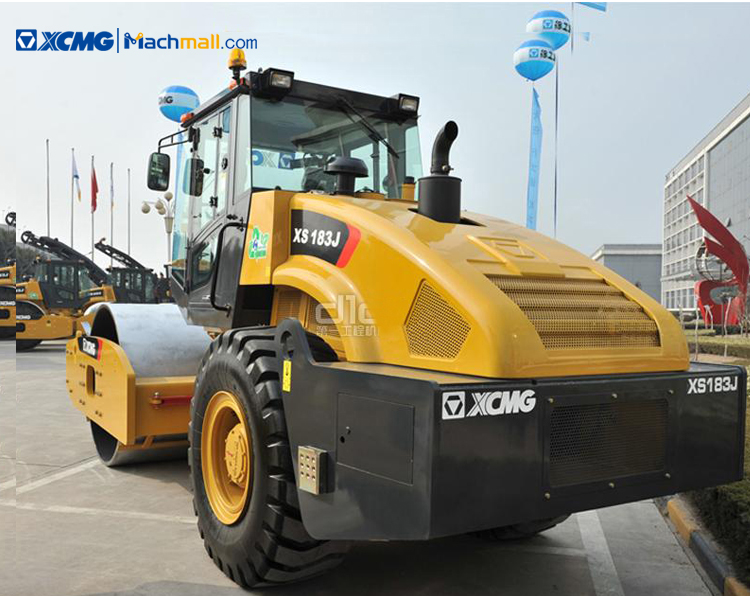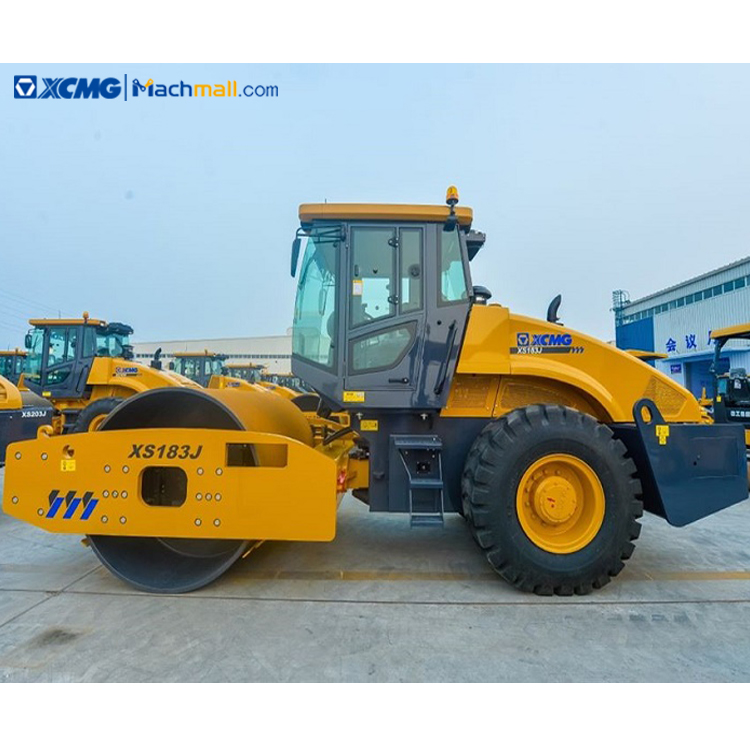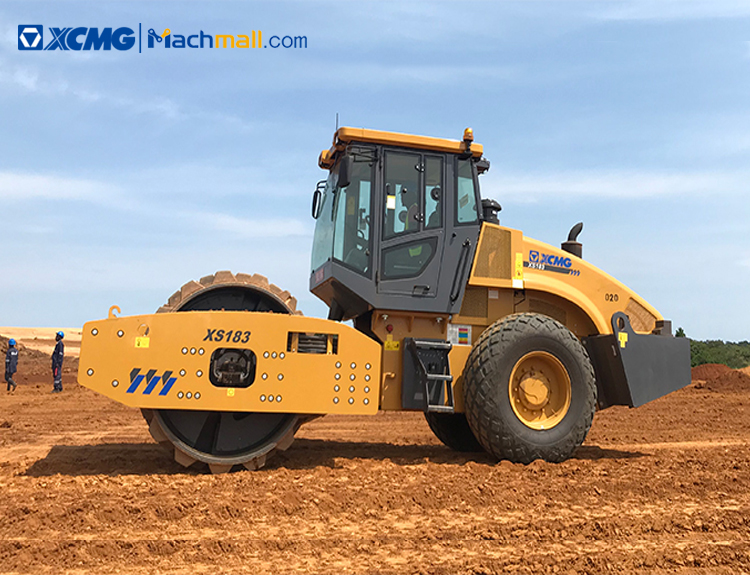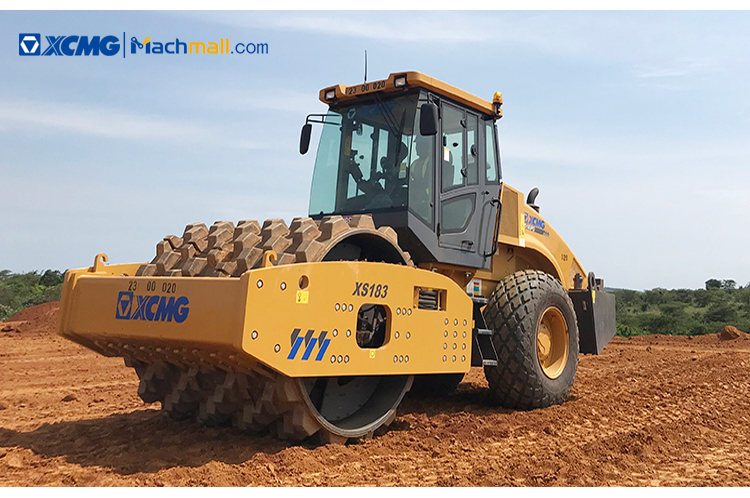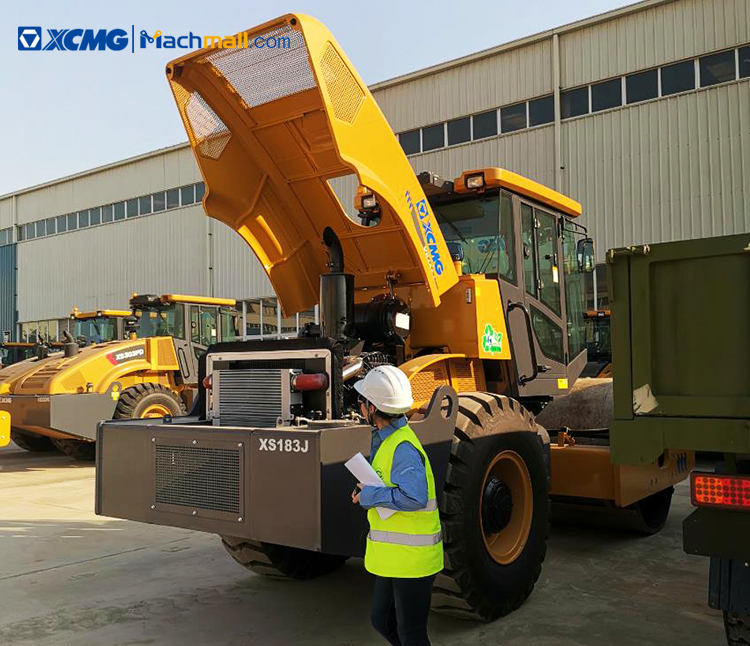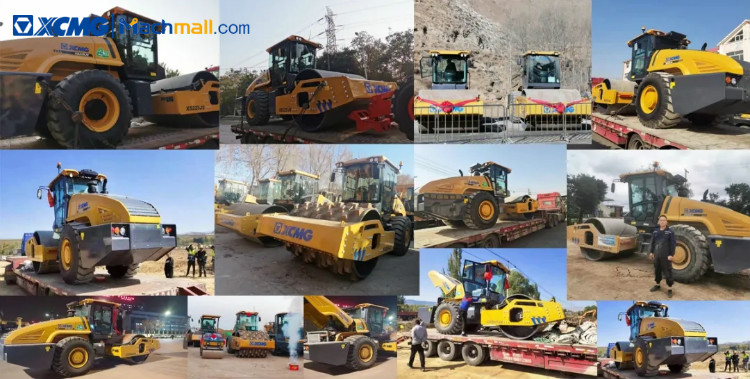 More About XCMG Road Roller