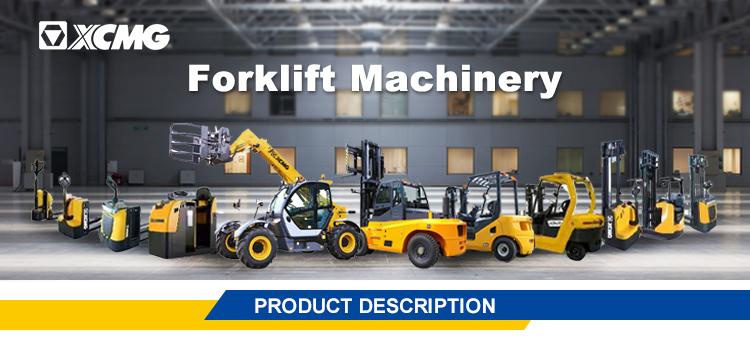 China XCMG 10 ton diesel forklift truck with 2.8m mast height.
China XCMG 10 ton diesel forklift truck with 2.8m mast heightprovides you with multiple choice as per your real need, we have different reliable engines for choice. All these engines have been tested that they can be trusted through all kinds of tough working condition and get recognition from millions of clients across the worldwide.
These engines are specifically designed for the forklift use,with low fuel consumption,less noise and vibration,all these features improve the whole performance of the forklift.
High efficiency is also delivered through the performance of the axles,the excellent brake system make sure the forklift operate with safety,the steering axle provide prompt and precise feedback to the driver when steering.
Highlights:
1.New style environmental engine.
Equipped with powerful and efficient engine,suitable for the latest Chinese II emission standard and Europe III emission standard(S6ST).
2.Hydraulic steering system.
Steering system with horizontal convenient veer operation and maintainability.
3.Wide view mast.
Preeminent front operation view with unique designed wide view mast (model VM), makes safer and more reliable operation.

Specifi

cation

Manufa

cturer

XCMG

Model

XCB-

DT100

Load

capacity

100

00kg

Load

center

600

mm

Power

unit

diesel

Operator

type

driver /

seat

Tire

type

fro

nt / rear

pneu

matic

Whe

els

front / rear

4 ×2

Di

m

e

n

si

o

n

s

Max.

lifting

height

3000

mm

Free

lift

205

mm

Fork

size

L ×

W ×

T

1220×

150×

60mm

Tilt

angle

for

ward / back

ward

6/12

deg

Over

all

length

(with

out

fork)

4255mm

Total

width

2245mm

Mast

height

(fork

lowe

ring)

2850mm

Overall

height

fork

raised

4330mm

Height

of head

guard

2560mm

Turning

raduis

(outside)

3900mm

Load

distance

710mm

Right

angle

stacking

aisle

(pallet

size:

1100×

1100

add

clearence)

6250mm

Per

for

ma

nce

 

Tra

vel

ling

full

load

24km/h

 

no

load

30km/h

Speed

Lift

ing

full

load

390mm/s

 

no

load

410mm/s

 

Lo

wer

ing

full

load

470mm/s

 

no

load

340mm/s

Max.drawbar pull

Full /

no

load

5850/

3200kg

Grade

abillty

at 1.6

km/h

Full

load

22%

Max.

grade

abillty

Full

/ no

load

24 / 20%

W

ei

gh

ts

Weight

 

12450kg

 

Full

front

20160kg

Weight

distr

ibution

rear

2290kg

 

No

load

front

5480kg

 

rear

6970kg

Chas

sis&

wh

eels

 

Num

ber

front / rear

4/2

Tires

Size

front

9.00

×20-

14PR

 

rear

9.00

×20-

14PR

Wheel

base

 

2800mm

Tread

Front

1600mm

Rear

1700mm

Ground clearence

At

lowest

point

(mast)

245mm

Frame

320mm

Brake

Service

brake

power

brake

Paking

brake

mech

anical-

hand

lever

Dri

ve

Line

Battery

Voltage /

capacity

2 ×

12V

-80AH

V/AH

 

Model

CHAO

CHAI 6BG

332

ISUZU 6BG1

 

Rated

power

85 /

2200

KW/

rpm

82.4/

2000

KW/

rpm

Engine

Rated

torque

450/

1650

N ·m/

rpm

416.8/

1500

N ·m/

rpm

 

Num

ber

of

cylin

ders

6

6

 

Displa

cement

5.785L

6.494L

Fuel

tank

capa

city

 

140L

Trans

miss

ion

Shift

stage

(front

/ rear

-type)

2 / 2

automatic

Hydr

aulic

sys

tem

pres

sure

 

200kg/

cm2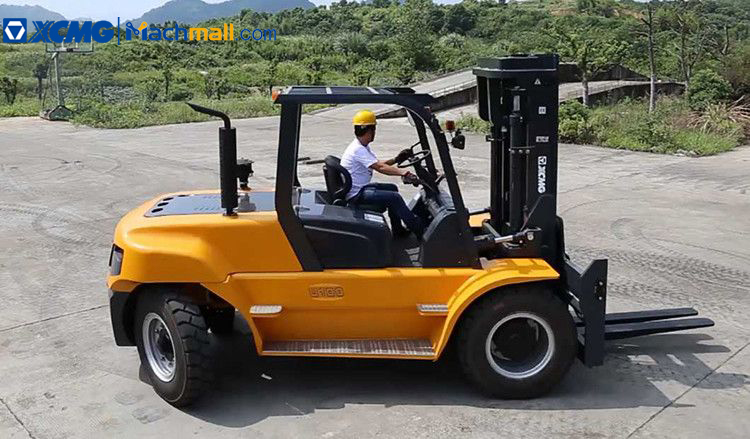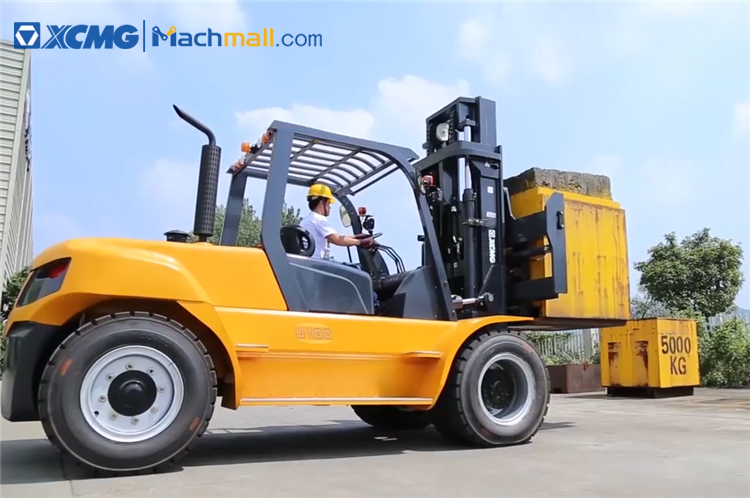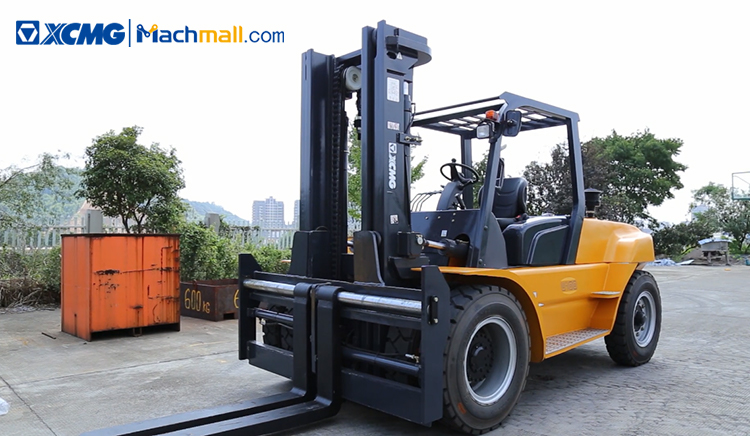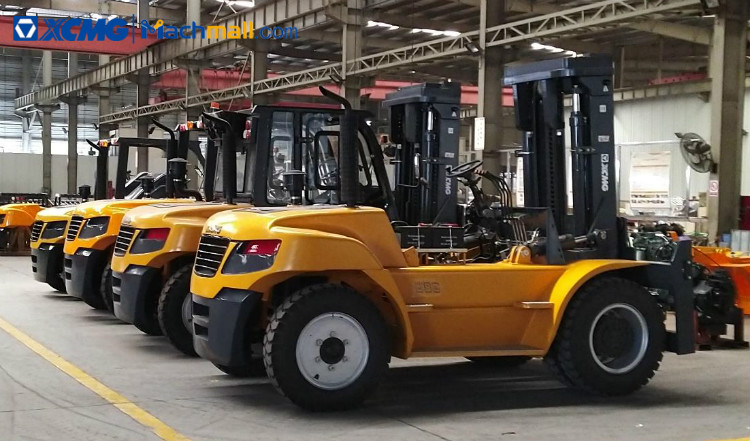 More XCMG Forklift