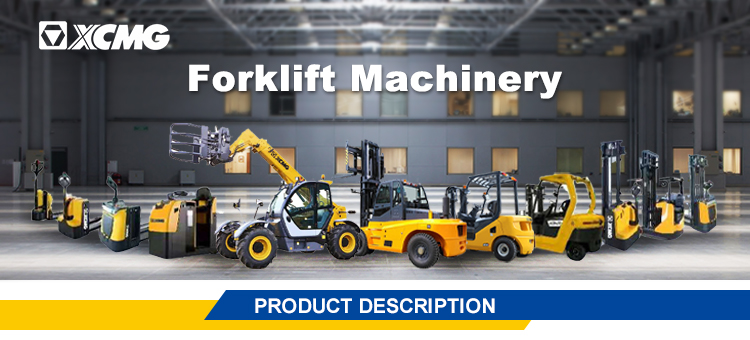 XCMG small electric forklift 2 ton XCB-P20 with 2 - 4m mast height.
XCMG small electric forklift 2 ton XCB-P20 with 2 - 4m mast height provides you with multiple choice as per your real need,we have different reliable engines for choice. All these engine have been tested that they can be trusted through all kinds of tough working condition and get recognition from millions of client across the worldwide.
Features of Electric Counterweighted Products:
1.Exterior breakthrough
Relying on the XCMG's own national industrial design center and breaking through the design limitation of industrial modeling in the forklift industry for the first time, the overall articulated design adopts the structural modeling of overhead guard and machine body and is integrated with XCMG C-elements to forge XCMG's all-new proprietary structural appearance and perfectly merge the toughness and smoothness on the forklift products.
2.Ultra Performance
Multiple speed modes, namely safe mode, economy mode, power mode, and performance mode, those modes all switch-free under various work conditions.
The accurate tuning of product startup torque and power efficiency combines with XCMG's integral three-stage reduction drive axle to realize powerful climbing performance, with gradeability at 17% and climbing speed at 5km/h.
3.High safety and reliability
The 12 ° backward tilting capability of masts keeps the cargos closer to the machine body during transport to thus maintain stable gravity center of the machine and effectively prevent the accidental falloff of cargos during transport.
4.High operation comfort
The three-dimensional spatial design is optimized in accordance with ergonomics for the operating force of handle, height of boarding footplates and handrails, positions of electronic accelerator and brake pedals, visual angles of dashboard, position of rearview mirrors, visual obstruction of the rear pillars, and top vision during aerial operations to remarkably improve the driver's operating comfort.

Model

Unit

XCB-P20

Rated capacity

kg

2000

Load center distance

mm

500

Size

Max.lifting height

mm

3000

Free lifting height

mm

145

Mast tilt angle front/rear

°

6/12

Length fork excluded

mm

2435

Width

mm

1180

Mast height

mm

2015

Overhead guard height

mm

2185

Min.under clearance

mm

120

Wheel base

mm

1550

Min.Turning radius

mm

2150

Performance

Travelling speed loaded/unloaded

km/h

14/15

Lifting speed loaded/unloaded

mm/s

330/450

Gradeability loaded/unloaded

%

15/17

Motor&Battery

Motor

Drive motor power

kW

11

Pump motor power

kW

12

Battery

Voltage

V

48

Amphere

Ah

450/525/540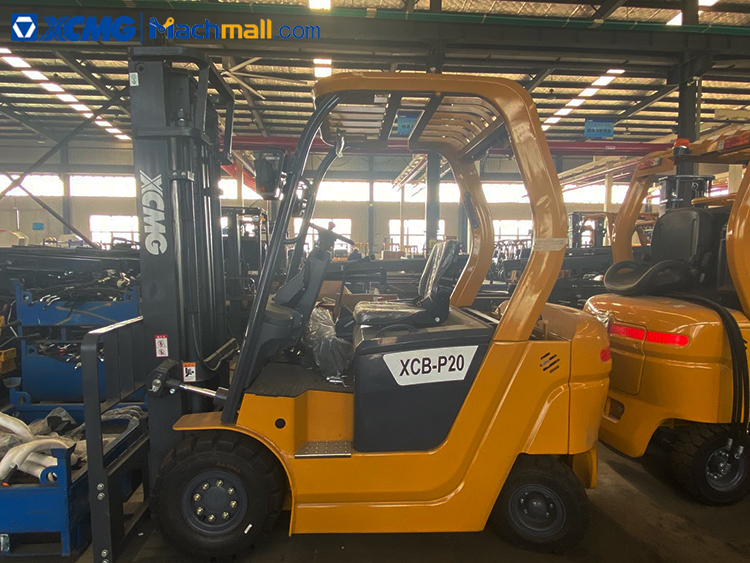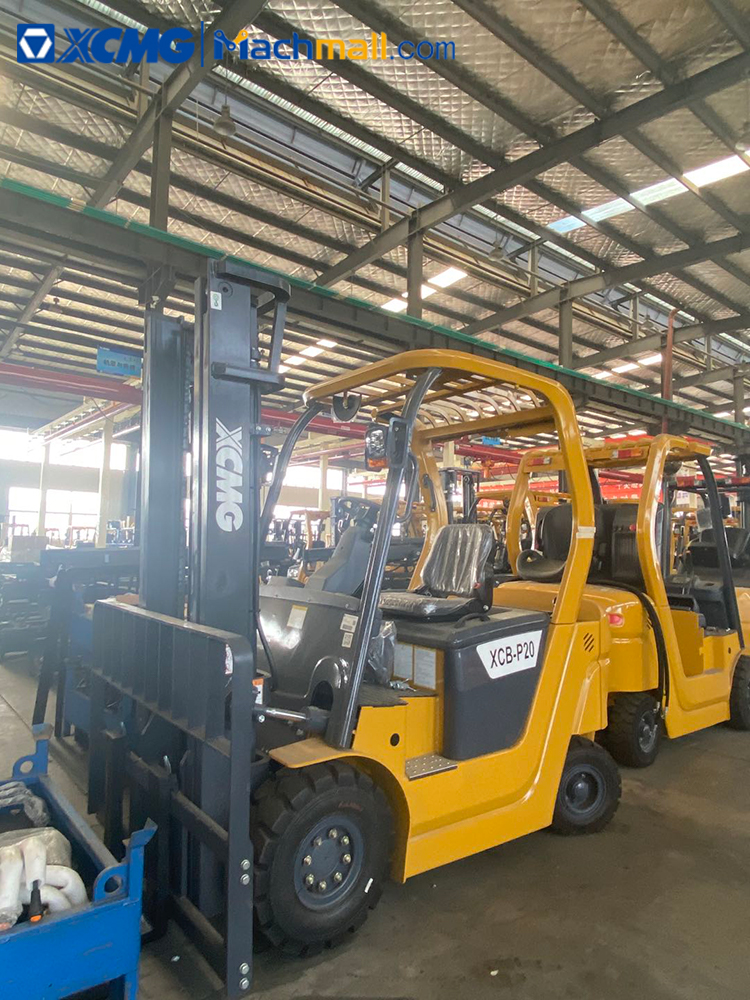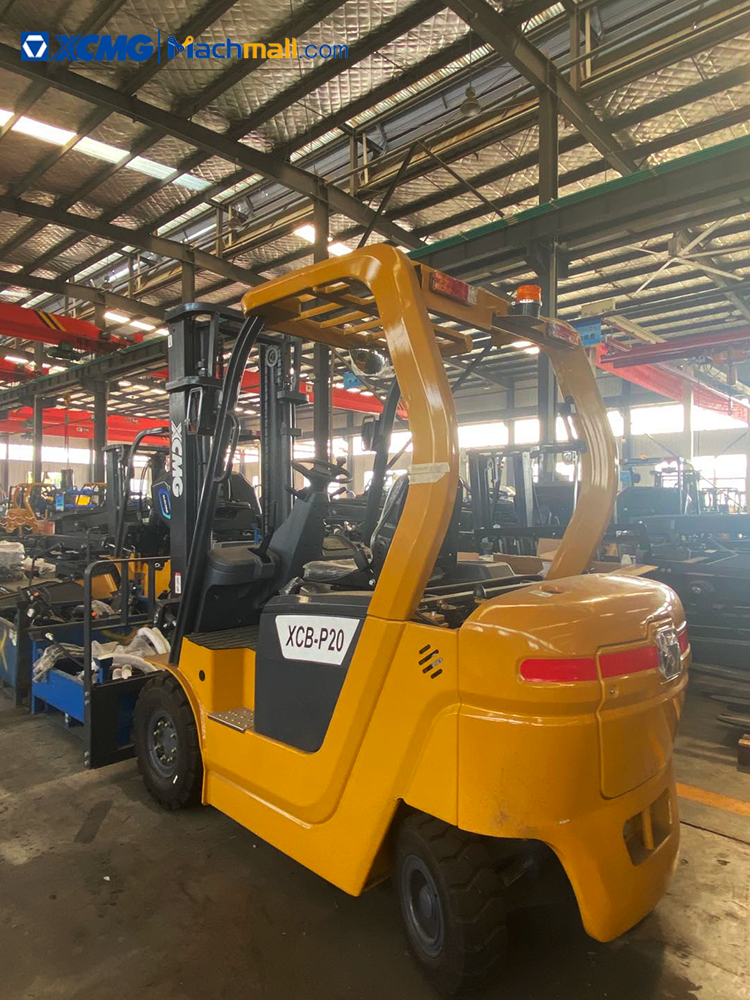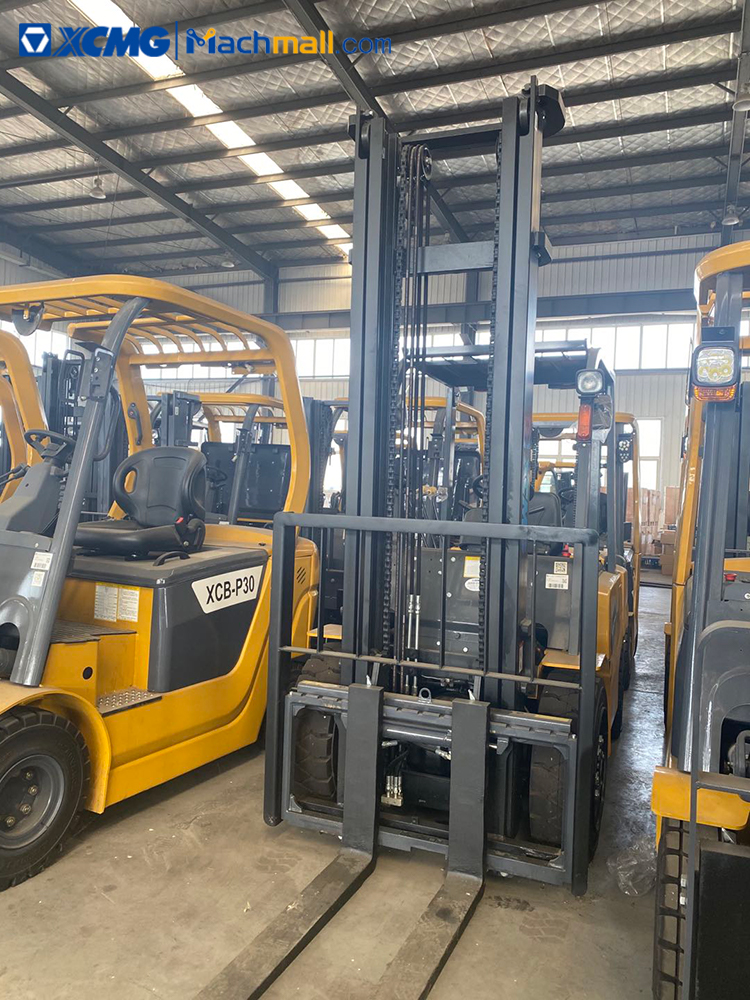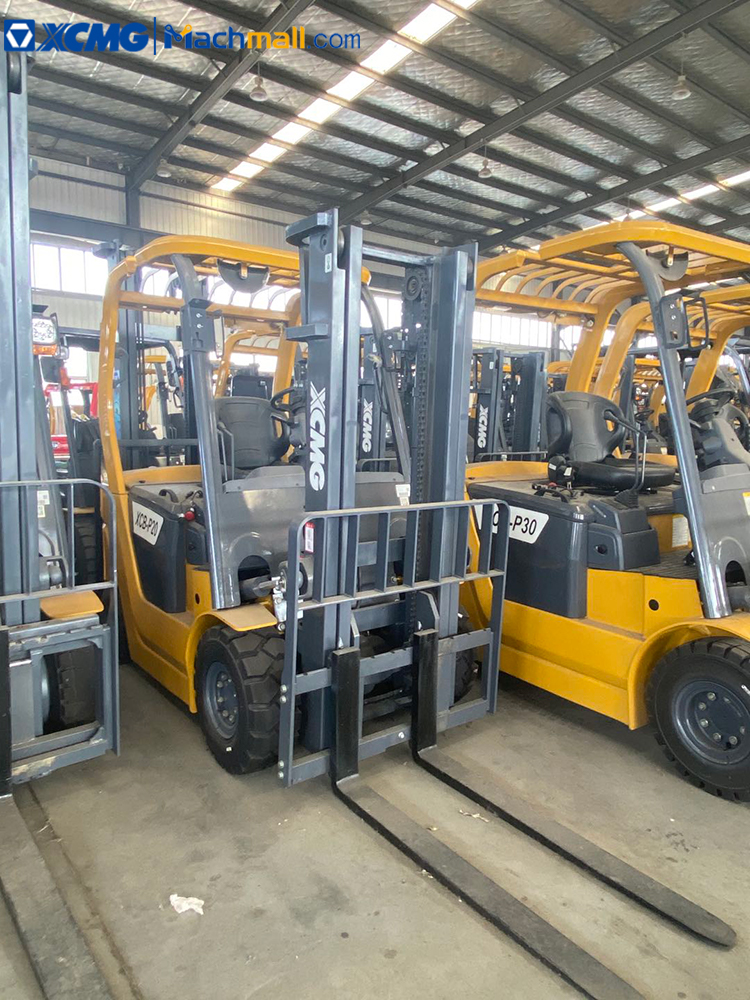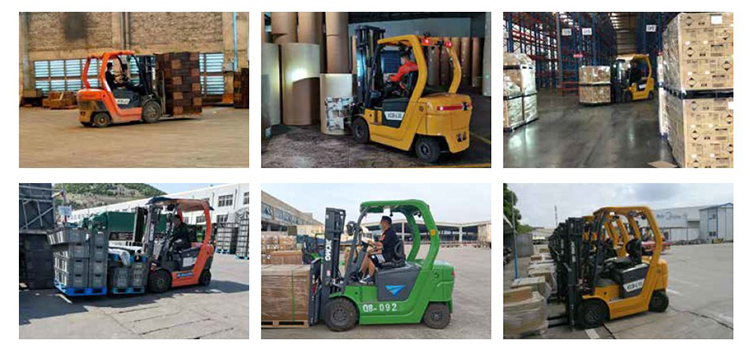 More XCMG Electric Forklift 2 ton