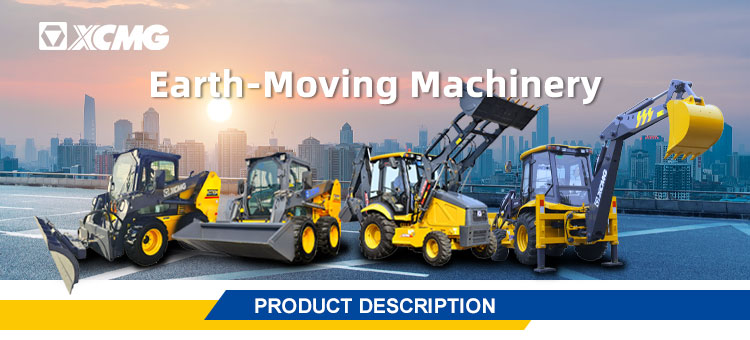 XCMG Skid Steer Loader with Forestry Mulcher with CE.
As the first new product of XCMG skid steer loader XC7-SV12 is configured with updated technology and performance oriented toward the North American market. 
XC7-SV12 skid steer loader enables the change of tens of attachments, including forestry mulcher, sweeper, planer, breaking hammer, and ditcher, rapidly and conveniently.
XC7-SV12 skid steer loader with strong power and rich attachments, the XCMG skidsteer loader can better adapt to the operations in narrow space and is an ideal tool for road construction, municipal maintenance, port handling, garden maintenance, and pasture production, featuring low operation cost and remarkable economic benefits. 
 XC7-SV12 skid steer loader advantages and highlights:
1. XC7-SV12 with the industry-leading two-way boom leveling and two-speed walking stabilization module, it provides efficient operation and transition capabilities.
2. XC7-SV12 skid steer loader adopts a unique vertical lifting mechanism with a unique appearance.
3. XC7-SV12 skid steer loader adopts technologically advanced electro-hydraulic intelligent control handle provides two modes of ISO and H, and the technologically advanced and comfortable operation.
4. Integral full-view space capsule cockpit, XCMG hexagonal family elements, both appearance and comfort reach the extreme, standard FOPS&ROPS device, safe and reliable.
5. Lightweight composite material rear door, easy to open, large maintenance space, realizing one-stop maintenance.

| | | |
| --- | --- | --- |
| Description | Specifications | Unit |
| Rated load | 1260 | kg |
| Bucket capacity | 0.6 | m3 |
| Operating mass | 3650 | kg |
| Rated power of the engine | 53.7 | kw |
| Rated speed of the engine | 2500 | r/min |
| Dumping height | 2500 | mm |
| Dumping range | 1036 | mm |
| Wheelbase | 1319 | mm |
| Wheel tread | 1500 | mm |
| Maximum breakout force | ≥33 | kN |
| Maximum traction force | ≥32 | kN |
| Total cycle time | ≤10 | s |
| Speed | 12/19 (optional double-speed) | km/h |
| Engine | Yanmar | / |
Mulcher

Model

51360

51372

51384

Overall length (mm)

900

900

900

Overall width (mm)

1860

2160

2410

Overall height (mm)

1680

1680

1680

Height without front rod (mm)

1080

1080

1080

Working width (mm)

1550

1850

2100

weight(kg)

940

1020

1200

Working flow(L/Min)

125~150

125~150

125~150

Working pressure (Mpa)

19~21

19~21

19~21

Host machine lifting capacity(t)

>1

>1.1

>1.2

Blade quantity (piece )

40

48

56

Power of host machine

85HP+

100HP+

100HP+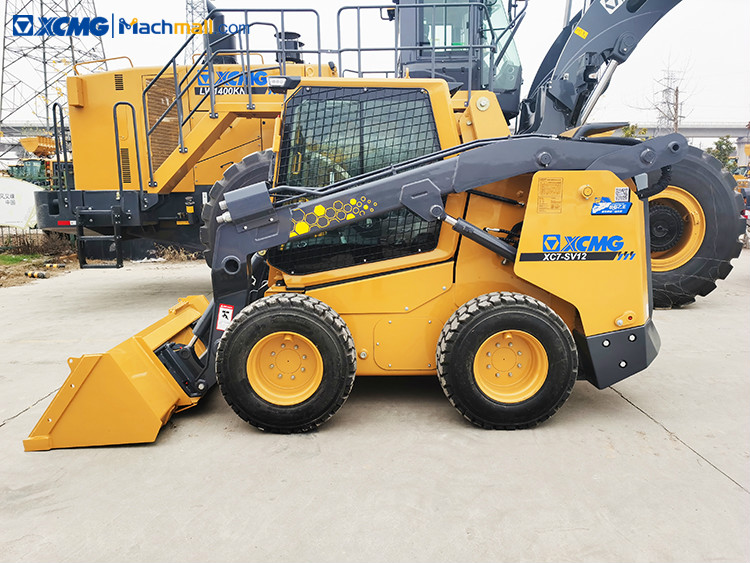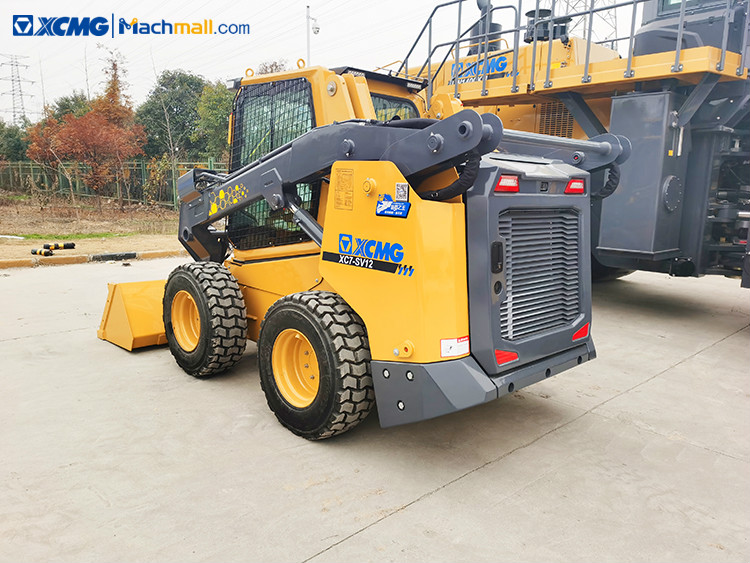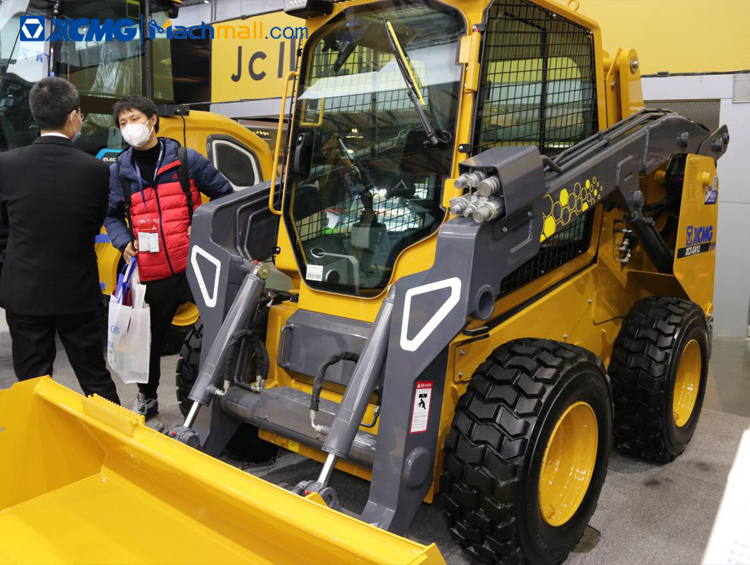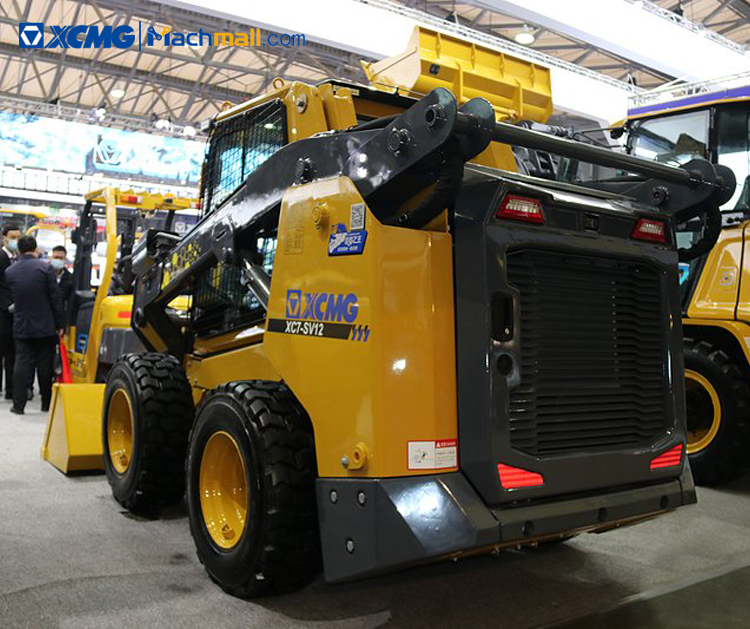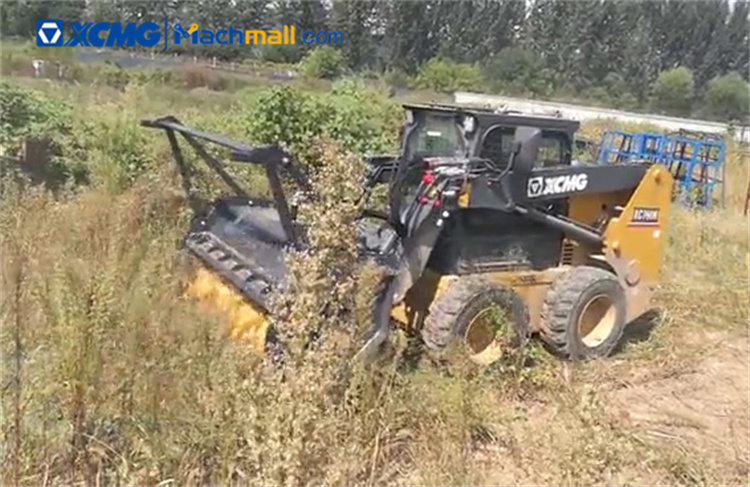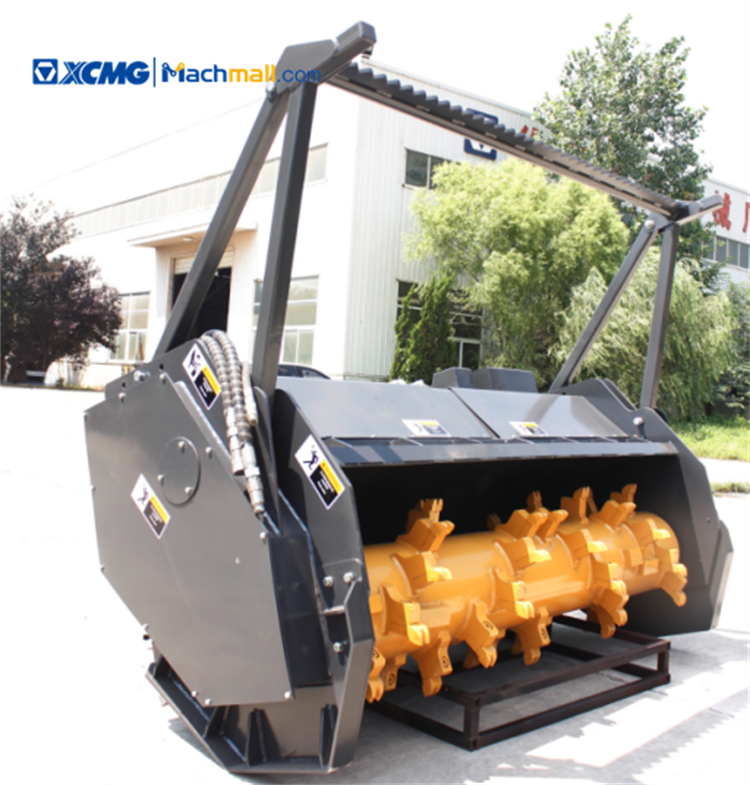 More About Skid Steer Loader with Forestry Mulcher