Scissor Lift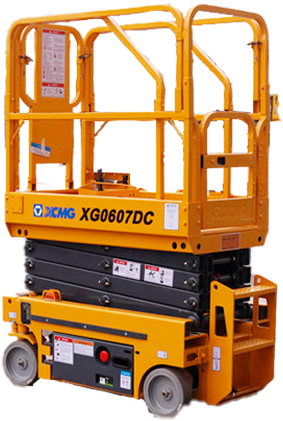 XG0607DC(Max height 6m)
Scissor Lift
Working platform dimension: 1440*760*2020mm
Dimension of working platform length: 1290mm
Total mass: 920kg
Platform capacity: 230kg
battery specification: 2*12V/85Ah
Max. working height: 5.6m
Max. platform height: 3.6m
View More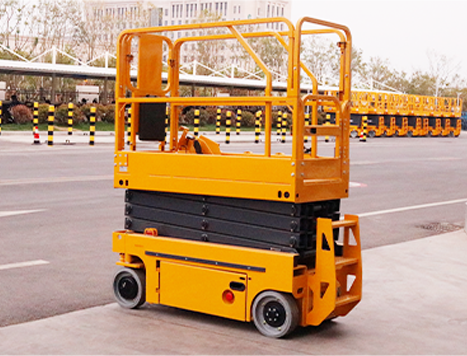 Application
This kind of platforms are widely applied to warehouses, factories, airports, and train stations, especially the narrow work sites.
Highlights
This vehicle features compact structure, advanced perfor- mance, completed safety devices, specially suitable for construction

It is free of any pollution, with steady lifting / lowering, easy control and maintenance.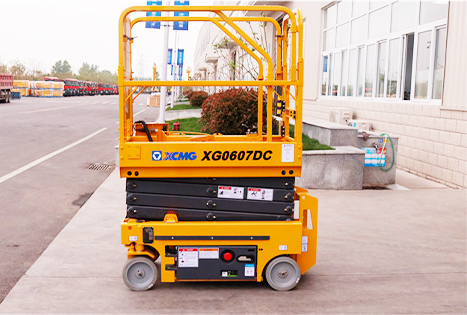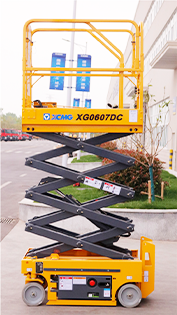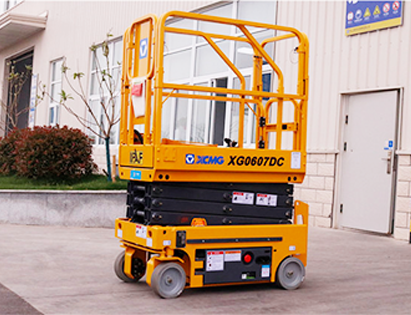 XG0807DC(Max height 8m)
Scissor Lift
Working platform dimension: 1900*830*2160mm
Dimension of working platform length: 1670*740*1235mm
Total mass: 1580kg
Platform capacity: 230kg
battery specification: 4*6V/225Ah
Max. working height: 7.8m
Max. platform height: 5.8m
View More

Application
Narrow- structure design enables the complete vehicle to easily pass through a single gateway; foldable fence could make the transportation easier
Highlights
"Zero Turning Radius "is unique and enable machine to corner in narrow room.

Max. payload at 230kg, leading the industry. Maximum traveling speed 4km/h and 25% gradeability make the driving easier.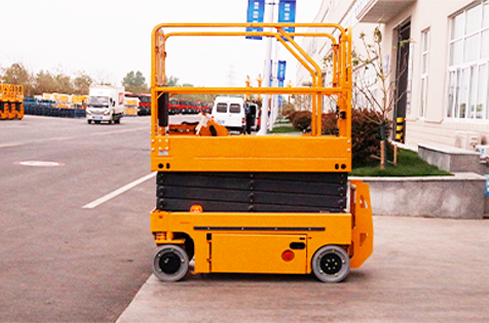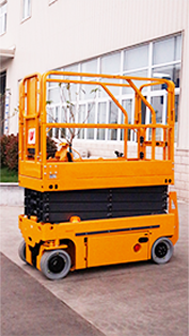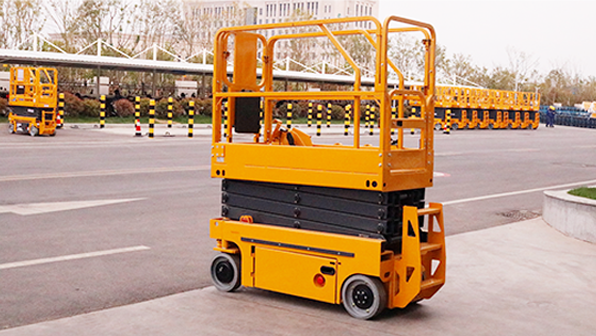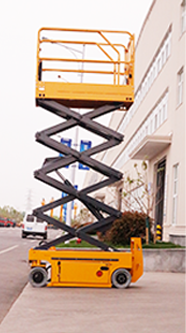 Articulating boom lift

XGA16AC(Max height 16m)
Articulating boom lift
overall dimensions: 6420mm
Max, working height: 15.8m
max. working range: 8m
platform dimensions: 700*1400*1150mm
total mass of machine: 16500kg
tire specification: 250-15
View More
Application
Environment friendly, zero emission, low noise, traceless traveling, suitable for indoor construction.
Highlights
Intelligent and perfect control system features the humanized layout, the maintenance-free design and easy use and maintenance, providing the multiple options and comprehensive safety.