Summary
Specifications
---
CASIC Modular cabin hospital
1.What is Modular cabin hospital
Modular cabin hospital is an emergency rescue system developed by CASIC against coronavirus with multi functions of isolation, protection, clinical inspection, treatment, and general supports.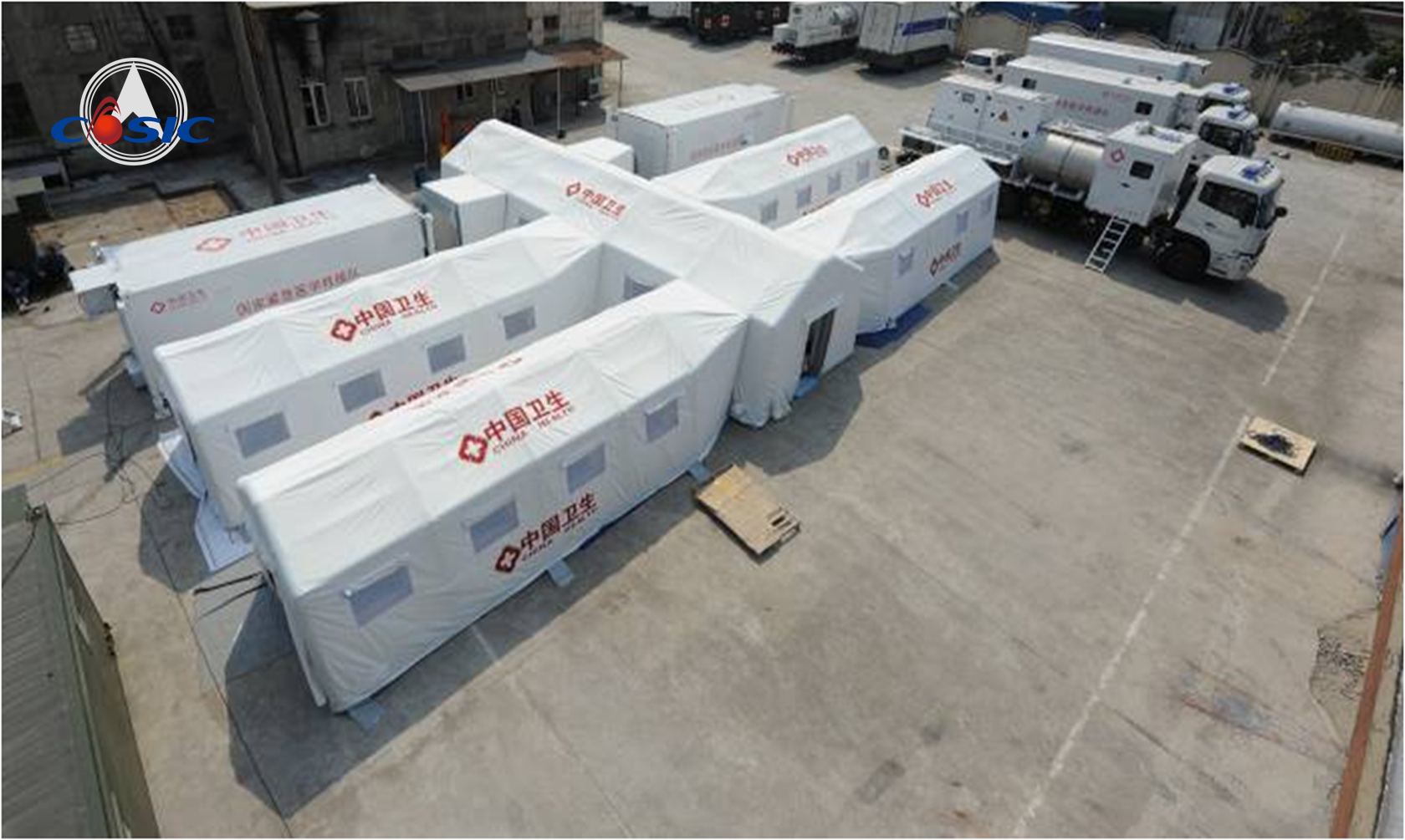 2.Why choose Modular cabin hospital
Modular cabin hospital uses the principle of negative pressure to isolate pathogenic microorganisms and prevent infectious diseases.
"Transformer type" group can be flexibly selected or increased or decreased by unit or module.
3.The functions of Modular cabin hospital
The standard configuration offers 100 beds, which can accommodate and treat 80 typeⅠmild patients and 20 type Ⅱ critical patients of the coronavirus at the same time, the number of beds can be increased by additional 20%.
It can provide temporary treatment and isolation for mild patients.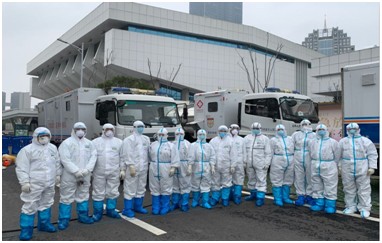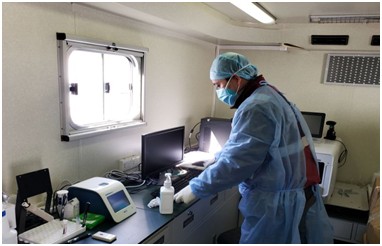 4.Capability of Modular cabin hospital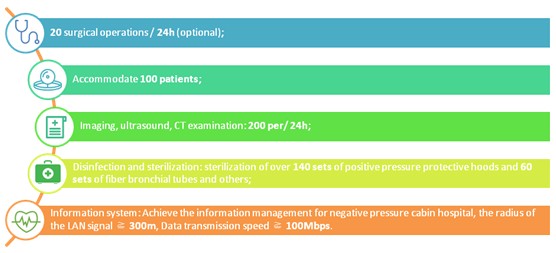 ① 20 surgical operations / 24h (optional);
② Accommodate 100 patients;
③ Imaging, ultrasound, CT examination: 200 per/ 24h;
④ Disinfection and sterilization: sterilization of over 140 sets of positive pressure protective hoods and 60 sets of fiber bronchial tubes and others;
⑤ Information system: Achieve the information management for negative pressure cabin hospital, the radius of the LAN signal ≧ 300m, Data transmission speed ≧ 100Mbps.
5.The difference with Wuhan cabin Hospital
Modular cabin hospital:

1.With negative pressure function, prevent infectious diseases

2.Fast, mobile, emergency

3.Modularization and standardization

4.Strong isolation and protection ability, no pollution to the environment




Wuhan cabin Hospital:

1.Renovated by building、Rapid construction

2.Large-scale treatment of mild patients

3.Lower construction and operating costs

4.No isolation protection capability, greater environmental pollution

Response Time : 24HRS
AEROSUN was founded in 1865, a Shanghai-list manufacturer, a subsidiary of China Aerospace Sentience & Industry Corporation (CASIC). Cantact: Andy Wu, 86.13645177549, wudunqipl@163.com