Summary
Specifications
Weight:

8400.000kg

Condition:

New

Moving Type:

Wheel

Dimensions (length × width × height):

9010*2500*2950mm

Working speed:

5~20km/h

Curing quality:

8400kg

Total mass:

16000kg

Sprinkling capacity:

0.2~2.0L/ ㎡

Effective volume of tank:

7.52m³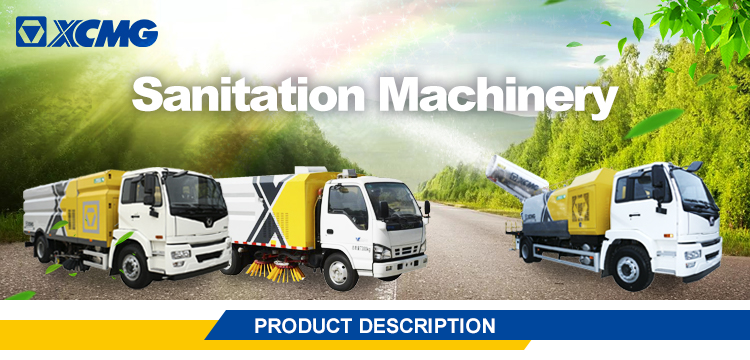 XZJ5161GQXD5 cleaning car has independent high and low pressure water system. High pressure water can clean road surface, curb, sidewalk and guardrail isolation area; high pressure spray gun can also clean road signs, billboards, elevated roads, etc.; spray system has powerful spray Dust, spray air disinfectant and adjust air humidity. Low-pressure water can be sprinkled with water to reduce dust and green water.
Technical characteristics



1
、
It has independent high and low pressure water system and high pressure cleaning and watering function. The sub engine drives the high pressure water pump. The chassis engine drives the low pressure water pump. The high pressure cleaning speed can be controlled arbitrarily.
。

2
、
The front water spray frame is controlled by the oil cylinder to extend and retract, rise and fall, and deflect. The cleaning width can be adjusted from 2.5m to 3.5m; the nozzle forward tilt angle can be adjusted from 25° to 40°;

3
、
The high and low pressure waterways are equipped with anti-freeze water blowing device interfaces to prevent freezing of water components during low temperature in winter.

4
、
The clean water tank has a low water level alarm function and an alarm function to prevent the water pump from running out of water, effectively protecting the high pressure water pump.

5
、
The low-pressure waterway system uses a two-stage impeller centrifugal pump with high efficiency, large sprinkling width and long range of water guns. It can also be equipped with green watering and self-priming functions.

6
、
The water tank is treated with special anti-corrosion treatment, low price and high performance.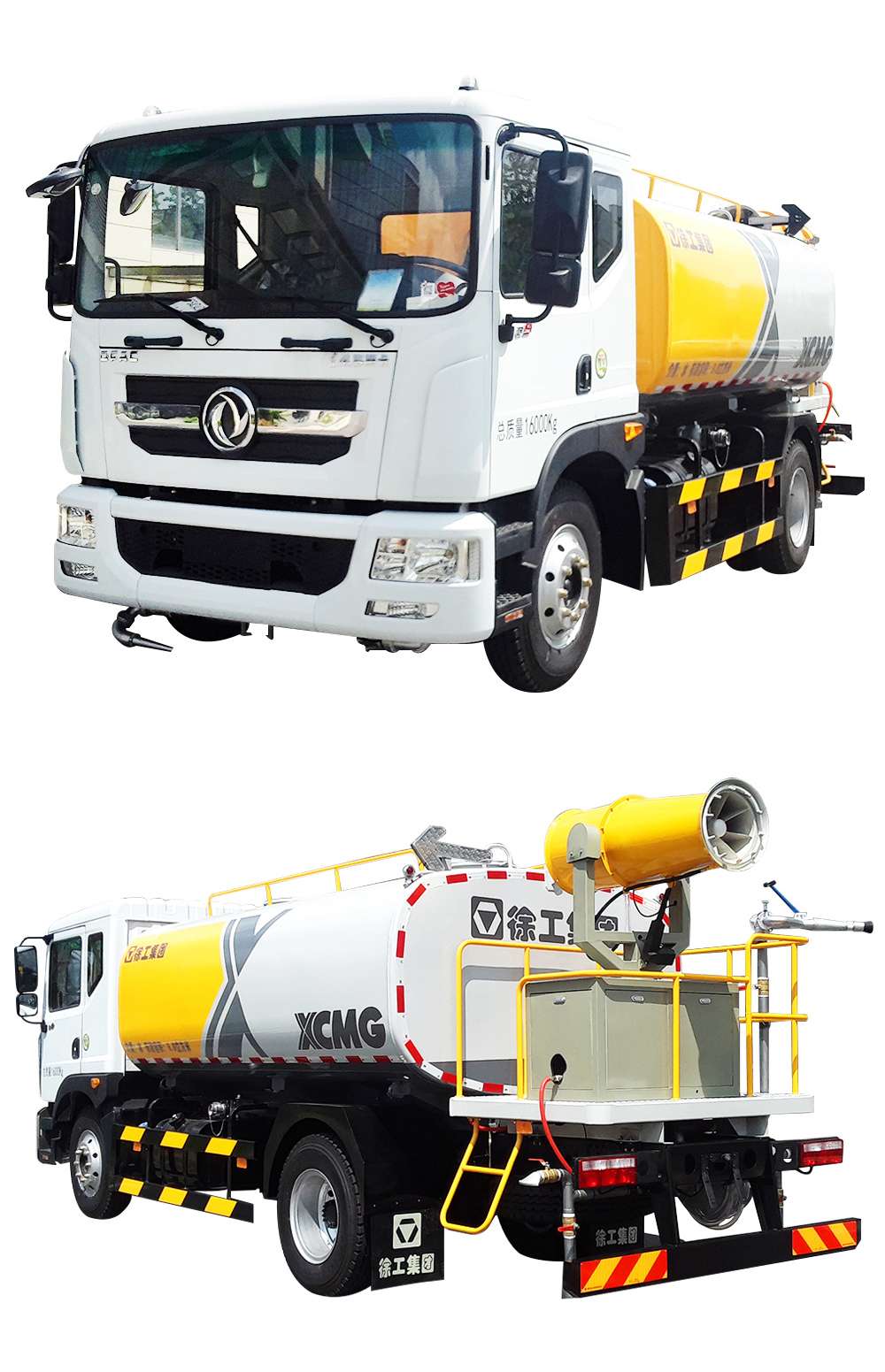 | | |
| --- | --- |
| Dimensions (mm) | 9010*2500*2950 |
| Total mass (kg) | 16000 |
| Curing quality (kg) | 8400 |
| Effective volume of tank (m3) | 7.52 |
| Working speed (km/h) | 5~20 |
| Low pressure flushing width (m) | ≥24 |
| High pressure cleaning width (m) | 2.5-3.5 |
| Sprinkling capacity (L/m2) | 0.2~2.0 |
| High pressure flushing system pressure (MPa) | ≥9 |
| High pressure flushing water flow (L/min) | ≥134 |
| Water gun range (m) | ≥38 |
| Self-priming height (m) | 6 |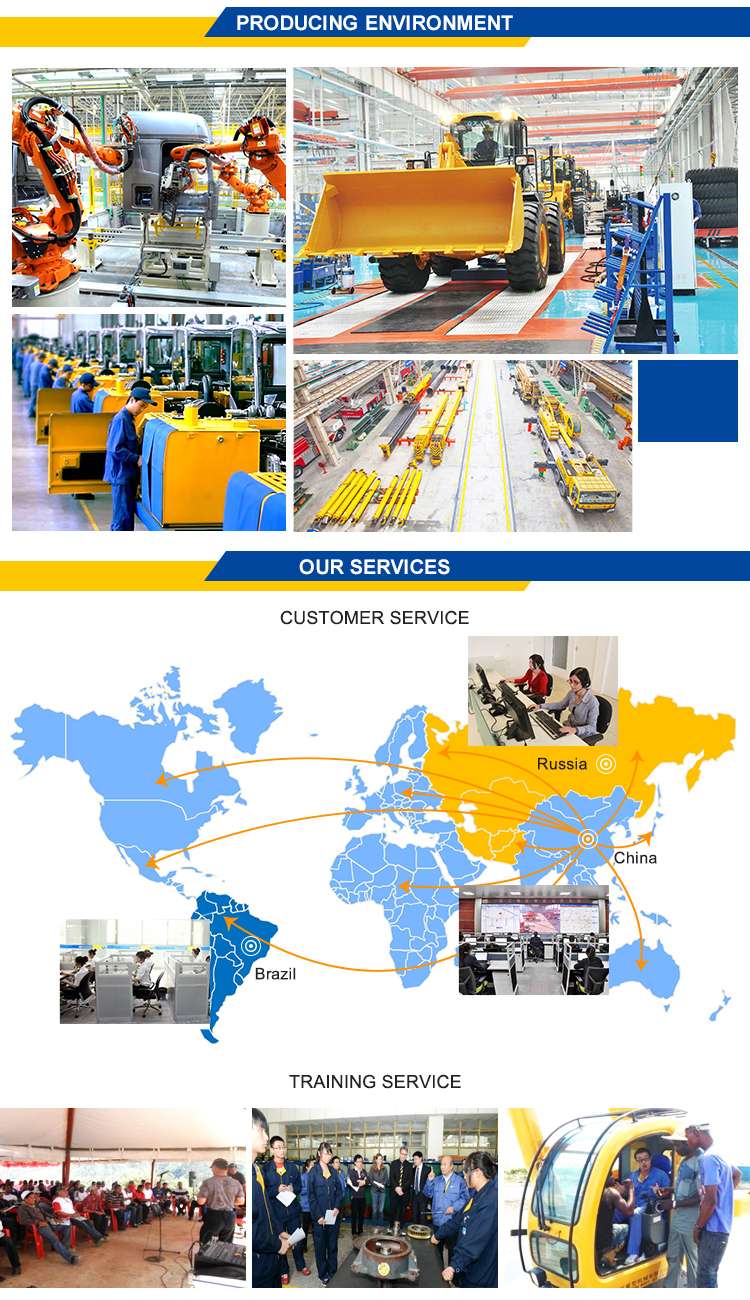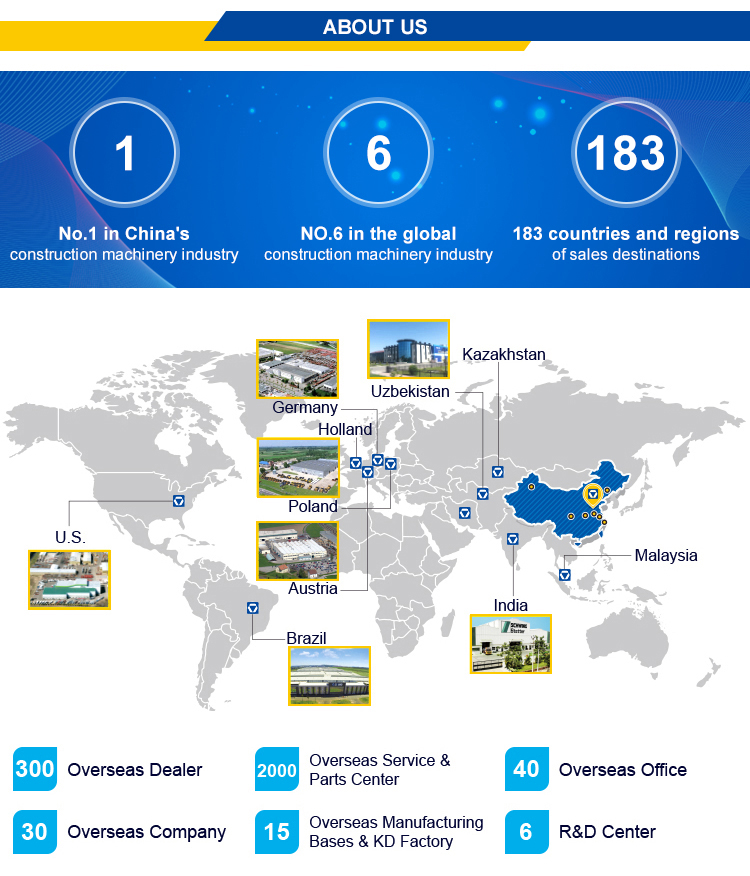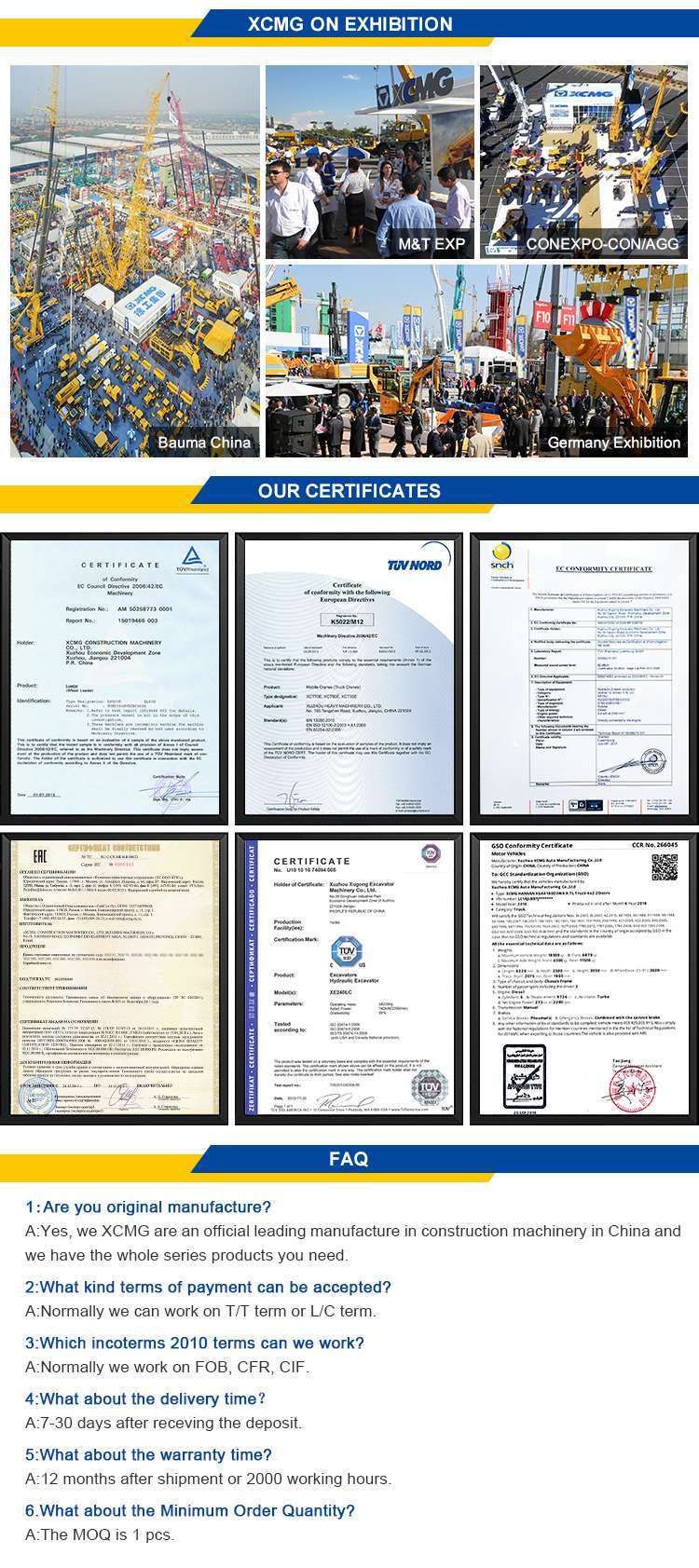 Response Time : Within 24 hours
XCMG was founded in 1943. XCMG products include: excavators, loaders, cranes including earth-moving machinery, road machinery, concrete machinery, mining machinery and other 12 construction machinery.