Summary
Specifications
Weight:

9085.000kg

Condition:

New

Moving Type:

Wheel

Wheelbase:

4500mm

Curing quality:

9085,8745kg

Maximum speed :

98km/h

Cleaning width:

2.5-3.5m

Sprinkler angle:

30° left and right

Water gun range:

36m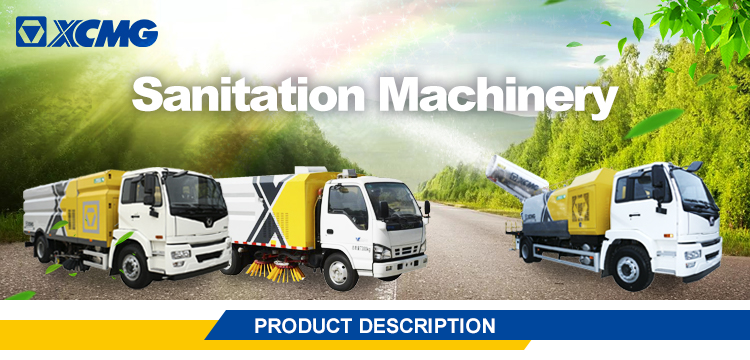 The XZJ5181GQXD5 cleaning vehicle belongs to the urban road sanitation special vehicle, which fully utilizes the kinetic energy of the high-pressure water flow to clean the road surface with high pressure and low flow, which can meet the needs of road cleaning and maintenance required for the current fast-paced urbanization development. The cleaning truck is equipped with a green sprinkler, front and rear sprinkler, side spray, and can be used for watering a, spraying, dusting, etc. It can also be used for fire fighting in an emergency;It can also use high-pressure spray guns to clean road signs, billboards, elevated roads etc.;It can also be installed with guardrail cleaning devices for guardrail cleaning operations,which is an ideal vehicle for large communities, industrial and mining enterprises, landscaping, and urban sanitation.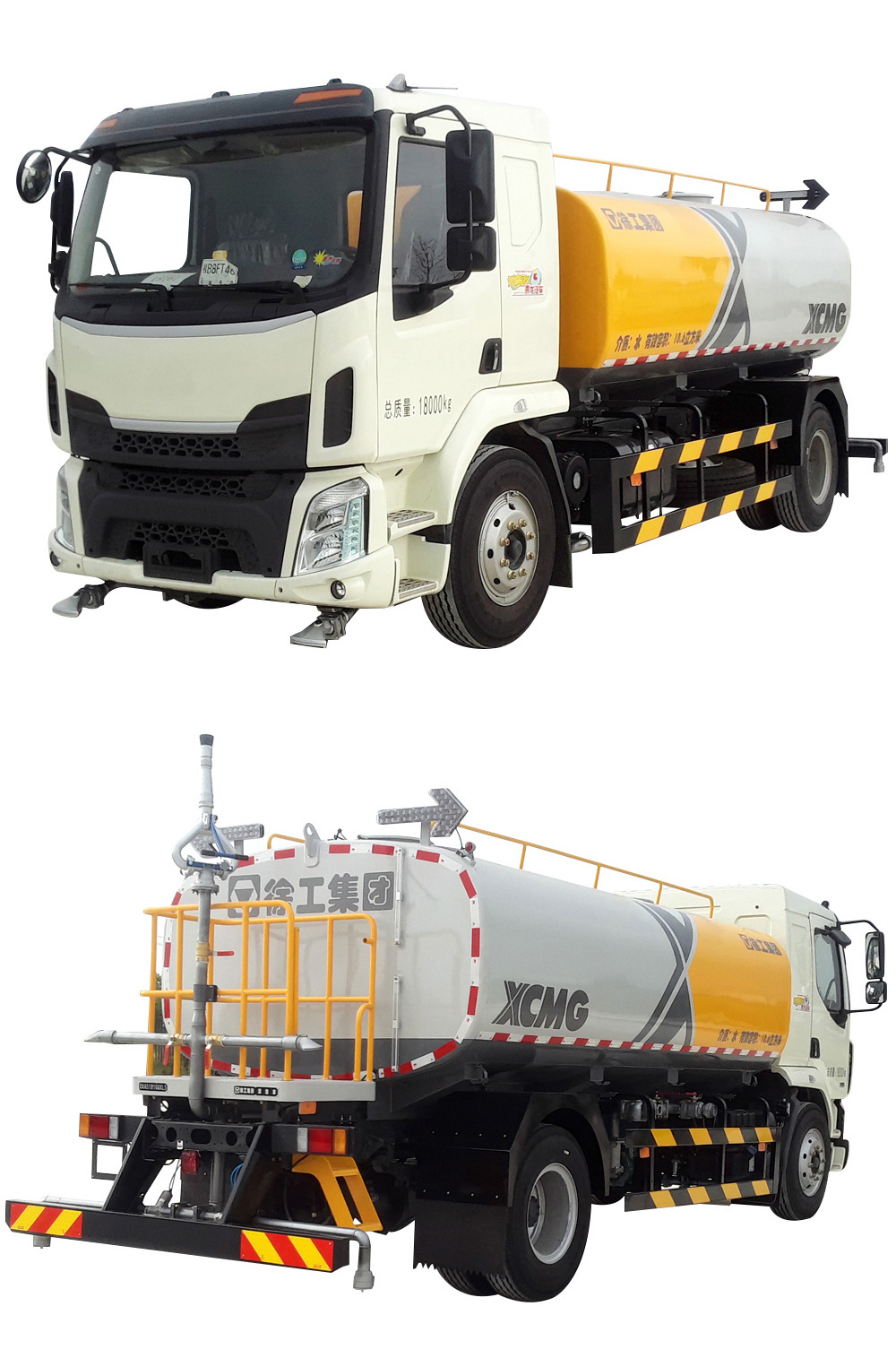 Product model

XZJ5181GQXD5

Chassis model

DFH1180BX1V

Jug form

oval

Vehicle size (mm)

9372×2550×2960(With front sprinkler - high pressure cleaning car)

8407×2500×2960(Without front sprinkler - low pressure cleaning car)

Effective volume of tank (m3)

9.1(The actual amount of water can reach 11.7m3)

Wheelbase (mm)

4500

Curing quality (kg)

9085,8745

Load mass (kg)

8720,9060

Total mass (kg)

18000

Maximum speed (km/h)

98

Approach / departure angle)

10°/11°,12°/11°

Cleaning width (m)

2.5~3.5

Sprinkler angle (°)

30 left and right

Maximum cleaning water pressure MPa

13

Washing water flow rate L/min

160

Spray water flow L/min

160

Low pressure sprinkler flow rate L/min

600~800

Low pressure flushing width (m)

≥24

Water gun range (m)

36

Sprinkling method

Front spray, rear spray, side spray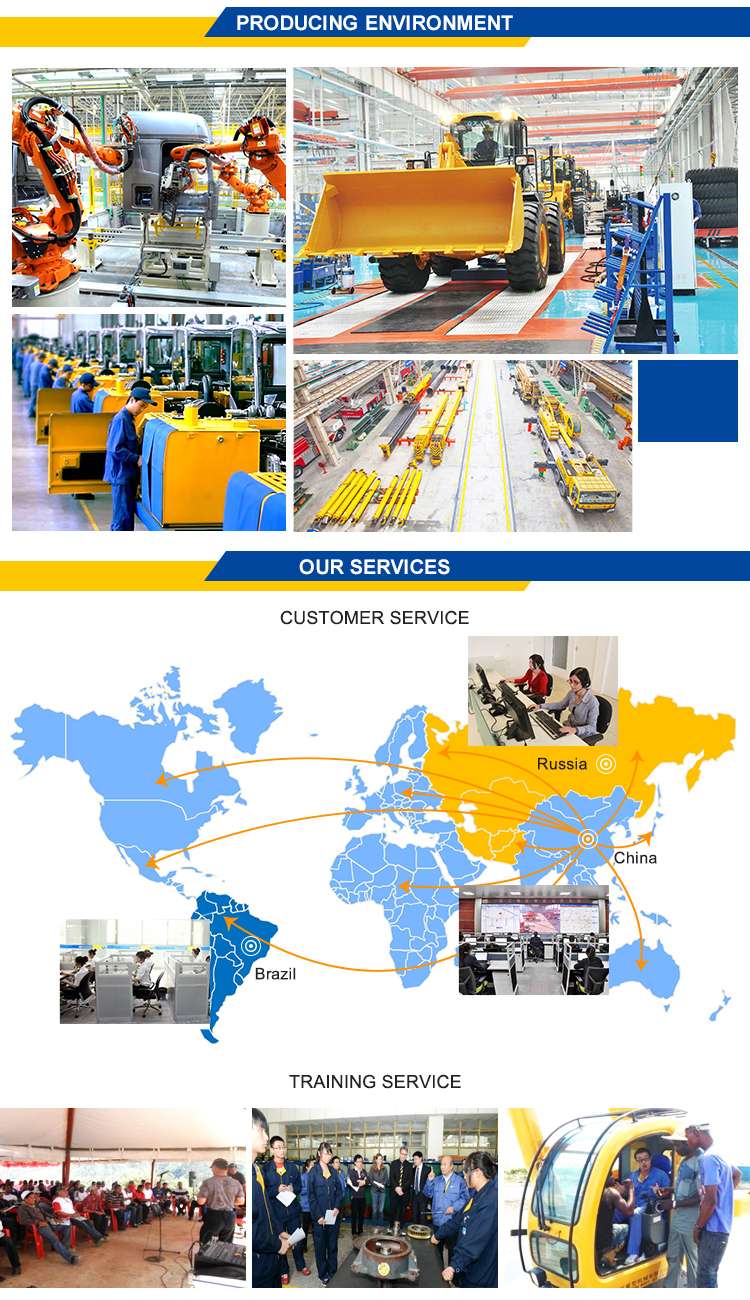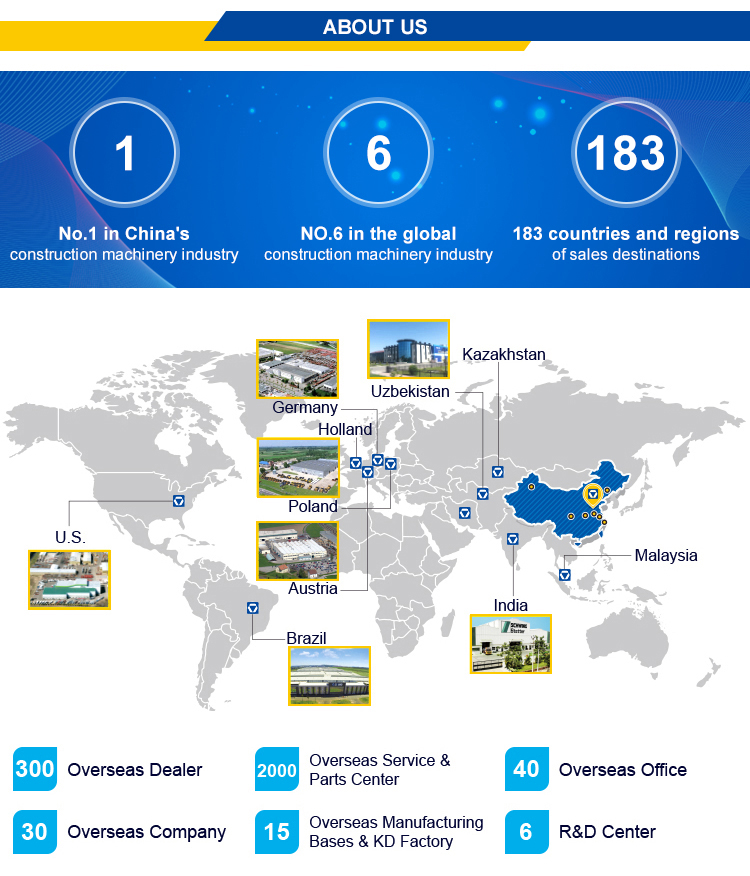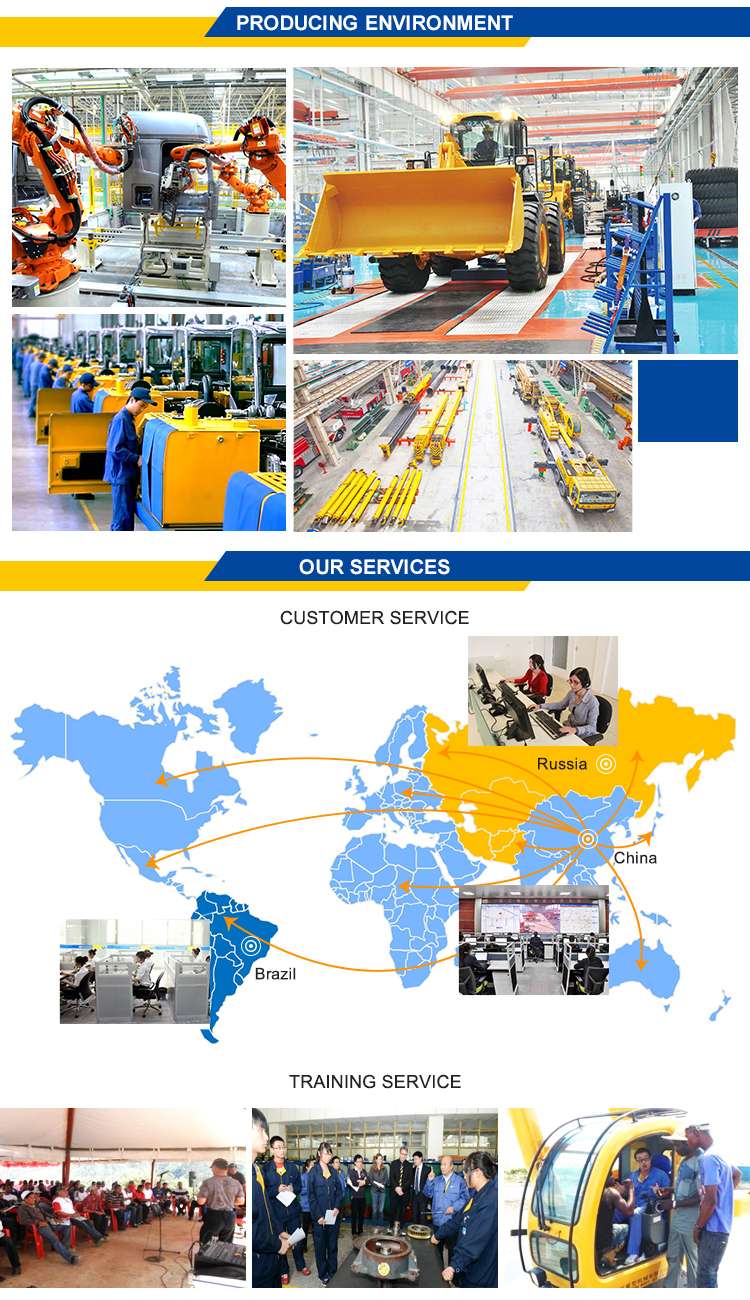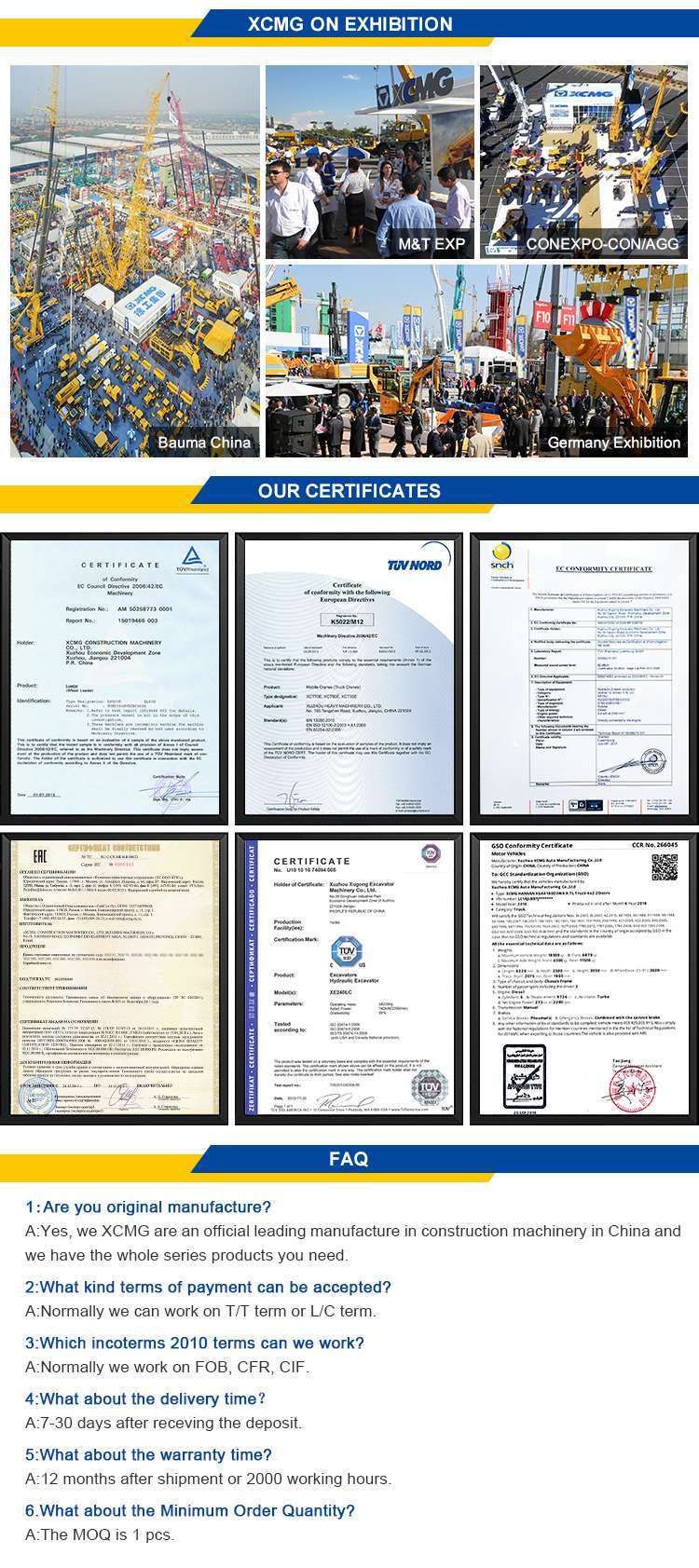 Response Time : Within 24 hours
XCMG was founded in 1943. XCMG products include: excavators, loaders, cranes including earth-moving machinery, road machinery, concrete machinery, mining machinery and other 12 construction machinery.