Summary
Specifications
Weight:

1.000kg

Engine Displacement:

2892ML

Engine rated power:

85KW

Water pump flow:

400m³/h

Water pump lift:

8m

Model Number:

XFX405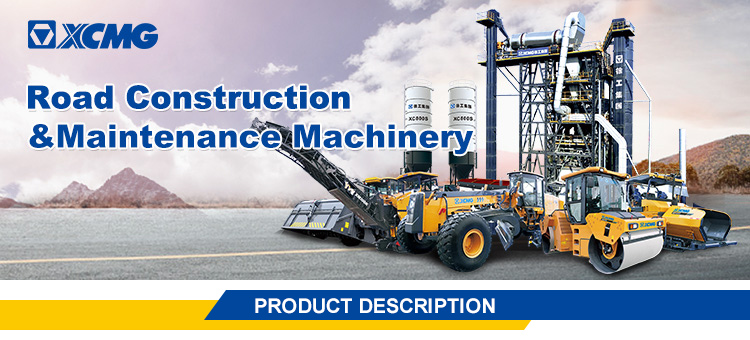 XCMG XFX405 Double-row pump emergency rescue truck.
The equipment has the advantages of flexible movement, fast deployment and taking-off speed, less working personnel, strong adaptability, low labor intensity and fast emergency response, which improves the comprehensive guarantee performance of urban disaster relief and emergency response.
Specific application areas include:
* Urban fire protection;
* Rapid supply of domestic water in case of sudden disaster, water pollution and serious epidemic;
* Emergency power supply and power supply guarantee.
* Features of the machine are as below:
* The vehicle is equipped with 50kw Cummins diesel generator set, which can provide continuous power supply for 6~8 hours with a long power life.
* 2 light pumps with flow of 400m3/h, separately equipped with control cabinet, easy to move, can meet the requirements of suction and drainage at two points in one truck, adapt to complex conditions;
* Equipped with high bar lamp, lighting can meet the needs of night operation and safety;
* The vehicle has strong mobility and double-row cab, which truly realizes the concept of emergency rescue. The equipment can meet the needs of emergency drainage rescue and has the function of mobile power supply;
* With power output function, can meet the needs of 220/380V power consumption; Lighting can meet the needs of night operation and safety.

Item

Unit

Parameter

Type

--

XFX405

Chassis model

Jiang Ling JX1041TSG26

Emission standard

CN-6

Wheel base (mm)

3360

Person capacity

5

Engine

Type

Displacement(ml)

2892

Rated power(kw)

85

Function

Parameters

Generator power (kW)

50

Water pump flow(m³/h)

400

Water pump power(kw)

15

Water pump lift(m)

8

Water pump quantity (unit)

2

High-pole lamp

The rear roof is equipped with a remote controlled high pole lamp. The lamp holder is rotary in 360 degrees.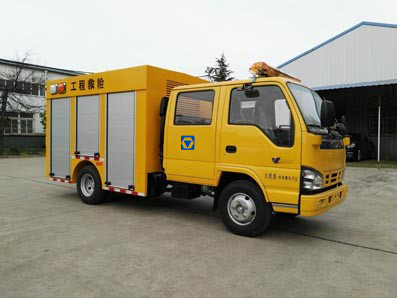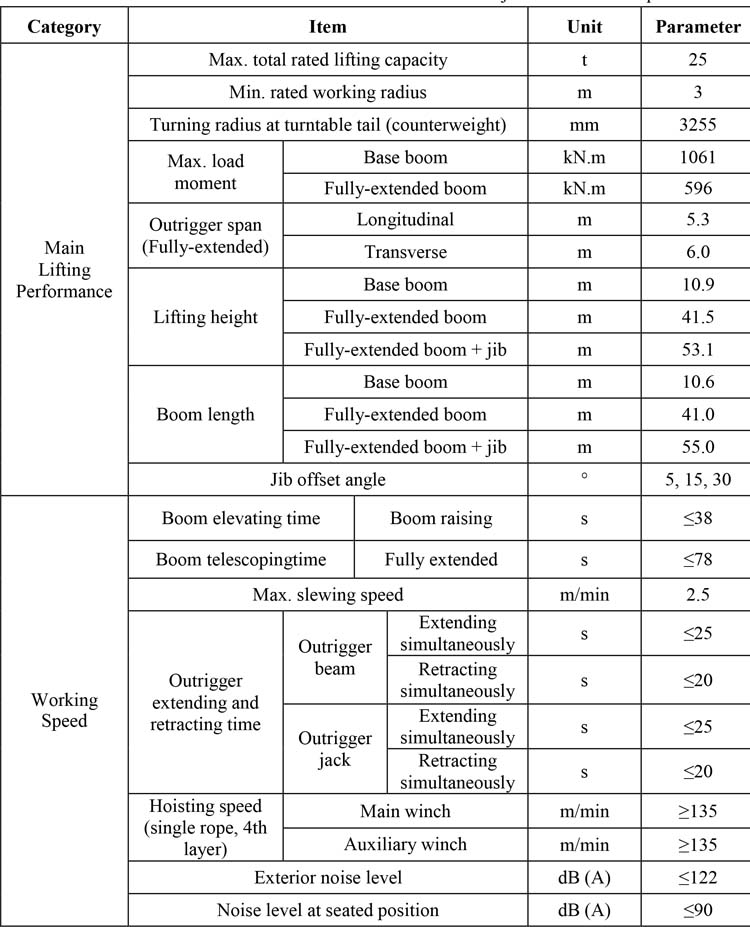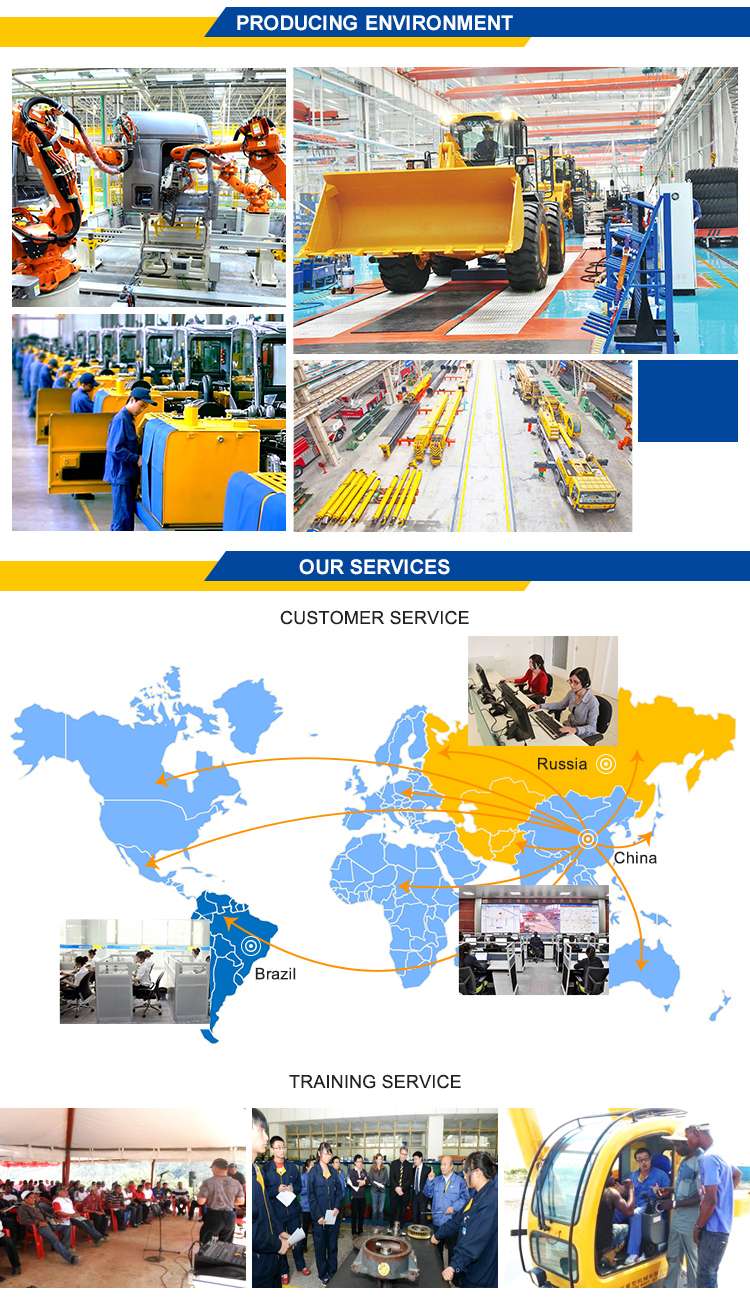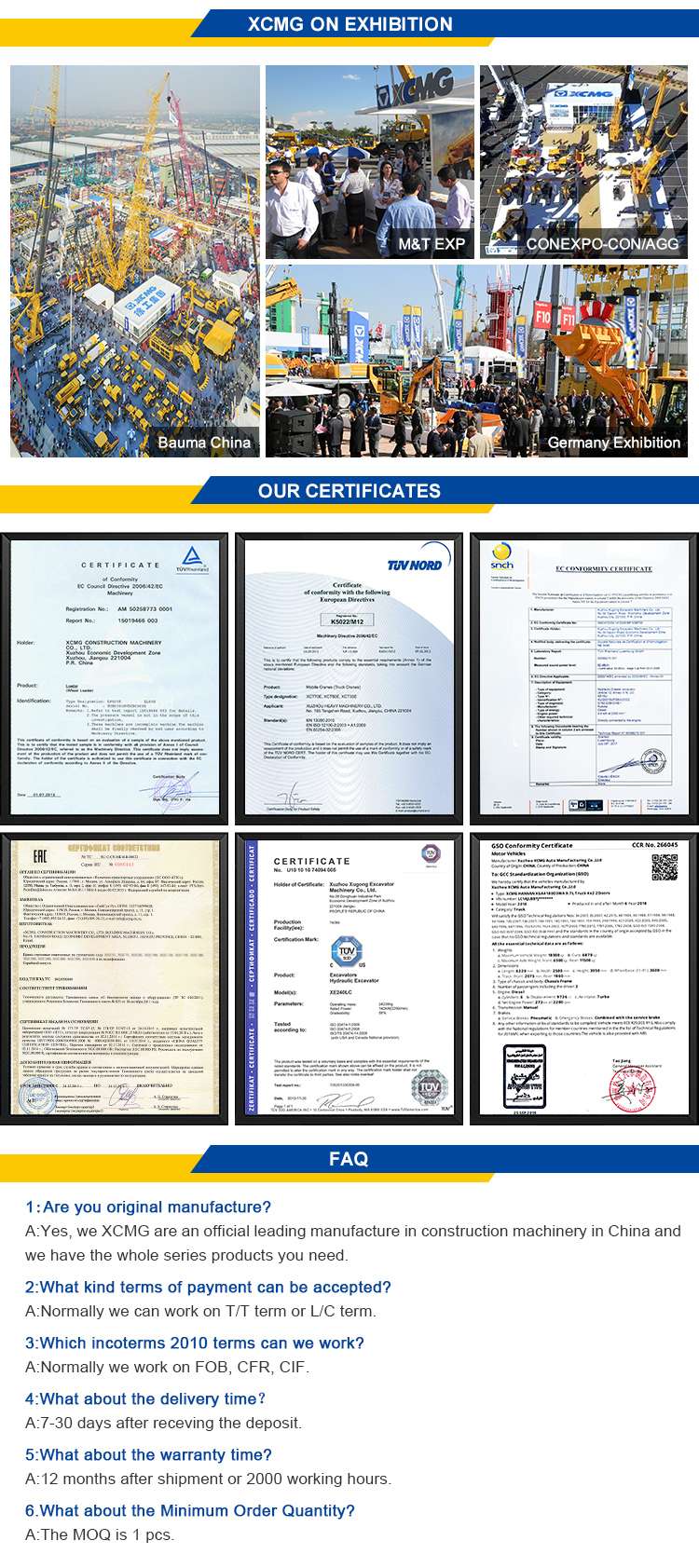 Response Time : Within 24 hours
XCMG was founded in 1943. XCMG products include: excavators, loaders, cranes including earth-moving machinery, road machinery, concrete machinery, mining machinery and other 12 construction machinery.