Summary
Overall Dimension(L*W*H):

6700×2090×2430 mm

Weight:

5660 kg

Model Number:

XZJ5070TXS

Brand Name:

XCMG

Place of Origin:

China

Certification:

CE/ISO9001
Specifications
Weight:

5660.000kg

Condition:

New

Moving Type:

Wheel

Chassis Model:

NKR77LLPACJAY

Pavement sweep width:

3.2 m

Washing speed:

3~20 km/h

Washing water rated pressure:

10 MPa

Washing water rated flow:

80 L/min

Sweep width:

3 m

Sweeping speed:

3~20 km/h

Maximum cleaning capacity:

60000 m²/h

Maximum inhalation size:

—

Discharge angle:

≥45°

Clear water tank total volume:

4.6 m³

Trash can effective volume:

3 m³

The lifting Angle:

≥45°

Maximum speed (full load):

105 km/h

Maximum climbing angle:

0.3

Braking distance (full load 30km/h):

≤10 m

Minimum turning diameter:

16 m

Vehicle kerb quality:

5660 kg

Maximum total mass:

7300 kg

Wheelbase:

3815 mm

Front/Rear wheel track:

1504/1425 mm

Approach angle:

24°

Departure angle:

16°

Min. ground clearance:

150 mm

Suction diameter:

—

Work ground clearance:

—

Sweeping diameter:

—


XZJ5070TXS Sprinkler-Sweeping Truck
1、9-26No.6.3C high-pressure centrifugal fan is used, with high efficiency and high blast capacity (maximum blast capacity: 12,000m³/h).
2、The mode of vertical brushing (with the unified type as the cleaning sweeper truck in the Plant) is adopted for the sweeping plate. Compared with the sweeping plate branded Zoomlion and FLM, this plate has more functions. It is capable of both road sweeping and curb cleaning. At the same time, it also continues the structure of the sweeping plate in the Plant and makes great improvement to the universality.
3、This truck is provided with diversified functions including pavement cleaning, pavement sweeping, curb cleaning, curb vertical face brushing, spraying and aspirating. Multiple operating modes can be realized, such as "full washing & sweeping", "left washing & sweeping", "right washing & sweeping", "full sweeping", "left sweeping", "right sweeping" and "pure absorption". When it is necessary for spraying and aspirating, the spraying device can be started for spraying and aspirating.
4、An auxiliary engine is used to exclusively drive the fan and the hydraulic system, making sure continuous work in the driving process and the continuity in the sweeping process.
5、The structure of "two sweepers in the middle + long suction nozzle in the middle + V-shaped spray lance" is adopted, which improves the sweeping efficiency and makes it convenient for adjustment and maintenance of the cleaning device and the suction nozzle. It is of good trafficability while being transferred to another site.
6、The sweeping plate is provided with the function of automatic avoidance for protection and automatic resetting in case of an obstacle. While encountering an obstacle, it will retract and reset automatically after crossing the obstacle.
7.、A single-layer stainless steel structure is adopted for the dustbin. It is turned over for unloading. Besides, it is also equipped with a high liquid level alarm device and a self-cleaning device.
8、The tensioning wheel between the water pump and the clutch is equipped with a sensor, and in the winter, it can be detected whether the belt is removed, so as to ensure that the water pump does not burn due to mis operation under icing conditions;
9、By modifying the auxiliary engine, adding a PTO port to directly drive the hydraulic pump, canceling the belt drive, improving the transmission efficiency, reducing the user's use cost, and reducing the point of failure;
10、Besides a conventional operating mode, this product is also provided with such functions as low-pressure washing, operation with portable spray gun, spraying & aspirating and curb cleaning. Multi-purposes are realized.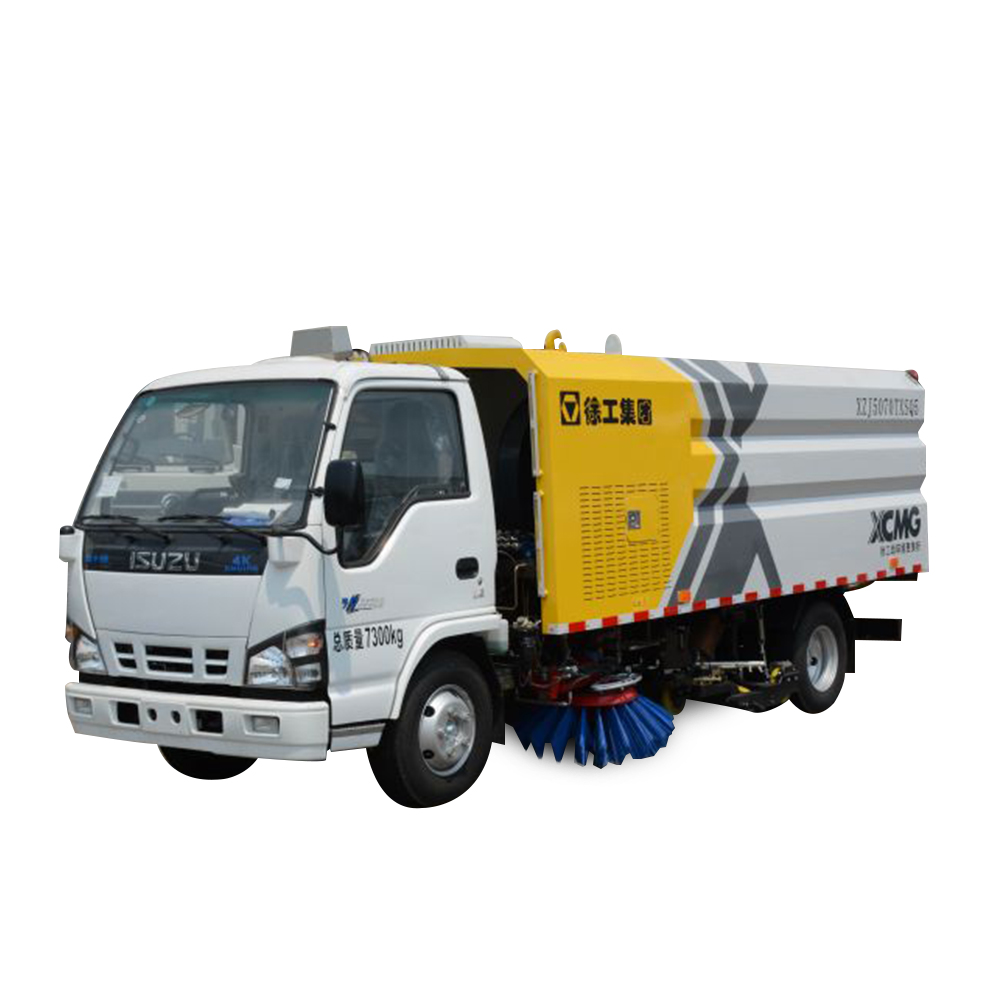 Items

Unit

XZJ5070TXS

Chassis Model

—

Qingling NKR77LLPACJAY

Engine Model

—

Isuzu 4KH1-TCG51

Rated power of engine

Kw

96kw/3400r/min

Working

performance

Cleaning operation

Pavement sweep width

m

3

Washing speed

km/h

3~20

Washing water rated pressure

MPa

10

Washing water rated flow

L/min

80

Cleaning operation

Sweep width

m

3

Cleaning speed

km/h

3~20

Max. cleaning capacity

m2/h

60000

Discharge angle

°

≥45

Clear water tank total volume

m³

4.6

Trash can effective volume

m³

3

Driving performance

Maximum speed (full load)

km/h

105

Maximum climbing angle

%

30

Braking distance (full load)

m

≤10

Minimum turning diameter

m

16

Quality parameter

Vehicle curb quality

kg

5660

Maximum total mass

kg

7300

Structure size

Dimensions (L × W × H)

mm

6700×2090×2430

Wheelbase

mm

3815

Wheel truck

Front wheel

mm

1504

rear wheel

mm

1425

Approach angle

(°)

24

Departure angle

(°)

16

Departure angle

mm

150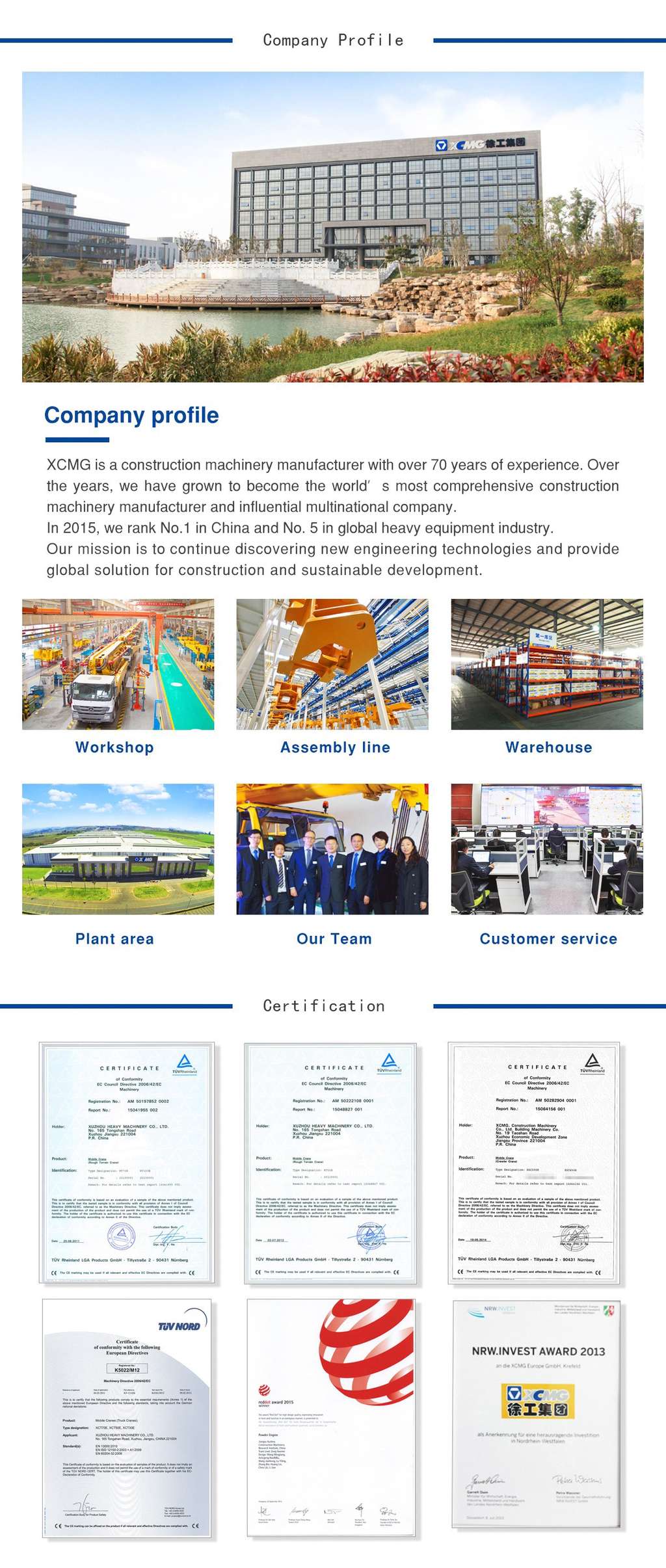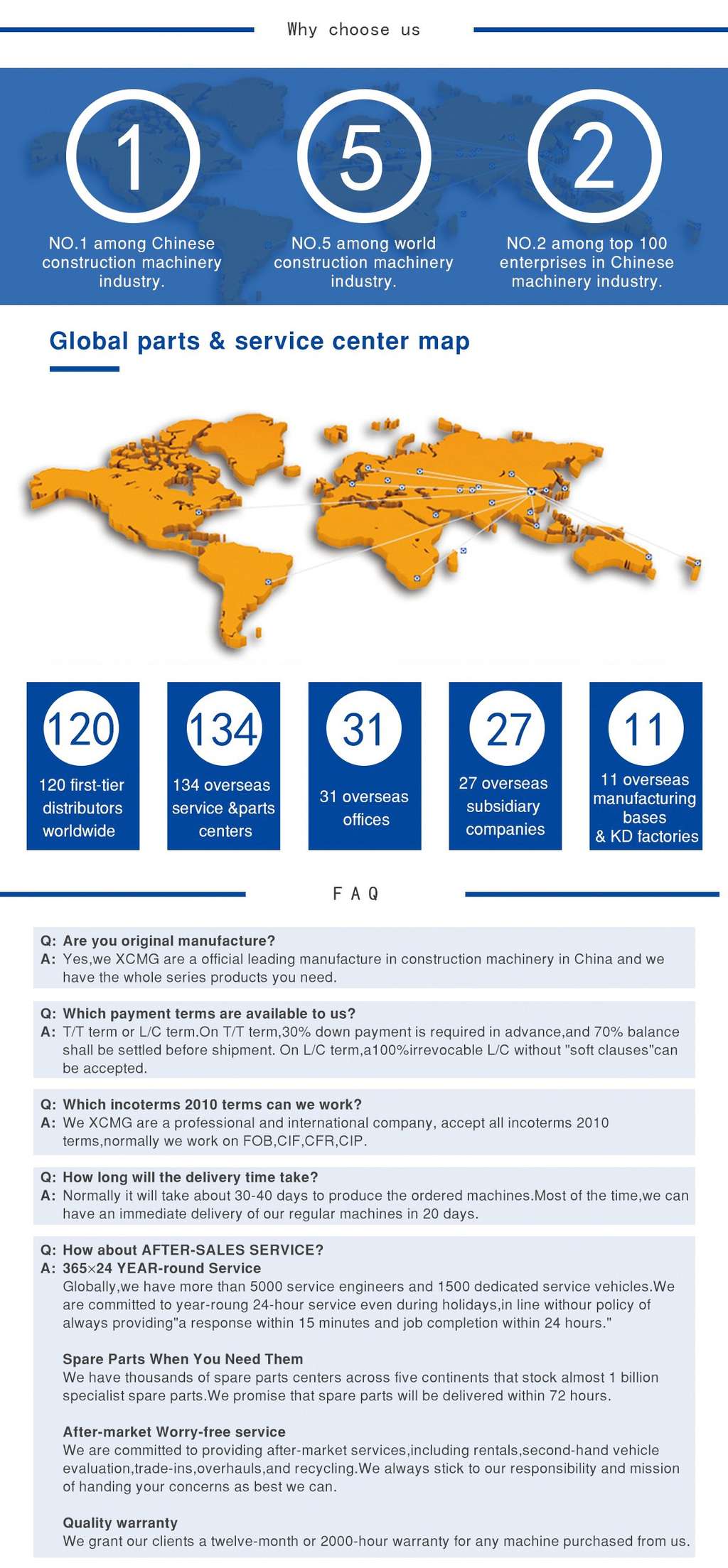 Response Time : Within 24 hours
XCMG was founded in 1943. XCMG products include: excavators, loaders, cranes including earth-moving machinery, road machinery, concrete machinery, mining machinery and other 12 construction machinery.