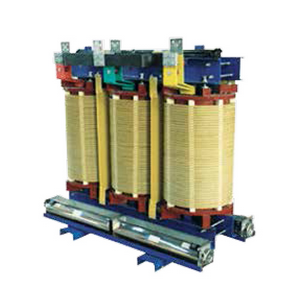 0
Specs & Compare
Details
Specifications
weight:

111.000kg

Warranty Period:

3 Months

Certification:

CE/ISO9001

Condition:

New
Product Introduction
This series of products are applicable to harsh environment which has strict requirements on safety against fire, big load fluctuation and which is wet and full of dirt such as airports, power plants, metallurgy plants, hospitals, high buildings, shopping centers, densely-populated areas as well as the special circumstances such as petroleum and chemical plants, nuclear power plants and nuclear submarines.
Product Features
With good heat radiating condition, the transformer has long thermal life and extremely strong ability of overload. Air cooling is not needed under the circumstance of 120% long overload and IP45. The transformer is able to operate with full load in a long term;
With excellent performance of safety and resistance to inflammation, no smoke would emerge under long-time inflammation at 800℃;
Strong resistance to thermal shock (The transformer can be added to full load immediately at 50℃.);
100% water-proof and resistant to moisture;
There is almost no partial discharge due to the special coil structure and field intensity calculation;
The transformer has low load loss and is energy-saving. Compared with SC9 dry-type transformer series, no-load loss of this series reduces by an average of 10% and load loss 5%;
Insulating materials and copper lines can be easily separated and recycled after the transformer's working life ends so that no pollution will produce.
Technical Parameters
Rated capacity (kVA)
Voltage combination
Connection symbol
No -load loss (W)
Load loss (W)
No -load current (%)
Short-circuit impedence(%)
Insulation rating
HV (kV)
tapping range (%)
LV (kV)
100
400
1080
2.4
125
480
2130
2
160
540
2550
1.8
200
620
3100
1.8
250
720
3600
1.8
4
315
880
4600
1.8
400
11
970
5400
1.8
500
10.5 10 6.6
土5
0.4
Dynll
1160
6600
1.8
H/H
630
土2X2_5
YynO
1400
7900
1.8
630
6.3
1350
7900
1.6
800
6
1520
9500
1.6
1000
1760
11400
1.3
1250
2080
12500
1.3
6
1600
2440
13900
1.3
2000
3320
17500
1.2
2500
4000
20300
1.2


Certified for 3 years
Response Time
Within 24 hours
Year of establishment
Company Address

Add a Product