Summary
Specifications
Weight:

2000.000kg

Condition:

New

Moving Type:

Other

OEM:

Yes

ODM:

Yes
Construction Machinery Excavator Cab Assembly

The excavator cab assembly is designed based on ergonomic principles, emphasizing vibration and noise reduction in the cab, equipped with internal air conditioning, seats, steering gear, instrument cluster, etc., to improve driver comfort. The wedge-shaped design at the front of the cab improves the driver's ability to look down, and a rearview mirror is added to make up for the lack of rearview ability. The large doors and side windows not only increase the overall field of view but also make the cab shape novel and beautiful, and the cab is spacious and bright.The cab has good airtightness, sound insulation and good heat insulation effect. All interior decorative perforated leather board in the cab. The instrument panel of the cab is perpendicular to the driver's sight, which is conducive to observation.
The cab uses laser cutting to ensure the accuracy and flatness of the cab. No secondary trimming is required. The spray paint is electrophoretic derusting, baking paint or powder spraying.
We provide the steering column assembly, insturment cluster , seat assembly, wire harness assembly for the inside cabin.
We Provide Customized Excavator Cab Assembly According To You Needs.
We Are 24 Years Professional Manufacturer, Providing Customized And OEM One Station Solution.
Zhineng cab assembly including construction machinery cabin assembly ,agricultural machinery cabin assembly,special vehicle cabin assembly,industrial machines cabin assembly, or other heavy machines cabin assembly . We use our proven technologies to develop and manufacture cabins that are functional, comfortable, and safe, with outstanding design and usability.
The cabin roof part is made of a steel metal structure,and consists a rigid front frame screen made of safety glass and an electrical windscreen wiper. The front screen is geometrically adapted to the contour of the protection cabin.
The steel doors of the full cabin are generally equipped with sliding windows and additional window areas made of safety glass, in view to keep the driver's full sight field. The steel door is made of a geometrically adapted steel sheet, reinforced by inner bars. The door locks are inserted into the bars.
As all steel parts will be powder coated, individual colors are available. The components can be equipped with a sound absorbing interior panelling which also upgrades the cabin optically.
Our cabin assembly is customized for your exact operational needs.You can select steering column, the driver's seat, and precisely the instrument cluster,wire harness,air conditioner and other spare parts that you need.
Features:
Remarkable visibility: You know great visibility when you see it. Sitting down in our cabin shows you what superior visibility means.
Heat and Air Conditioning:The climate control system has a wide range of temperature control to keep you comfortable in extreme weather conditions. The heat and air-conditioning vents allow you to direct airflow where you need it most.
Ergonomic Instrumentation: Whatever extra equipment you need, we can install it as part of an ergonomic instrumentation layout.
Comfort: An excellent seat with compressor suspension, provides ultimate comfort during long hours of operation. Select models feature a standard super deluxe seat with suspension, lumbar support and limitless adaptability for every operator. Adjust the seat relative to the joysticks, exactly where you need it.
Powerful cabin heating and ventilation, air conditioning – the driver is provided with every possible comfort.
Less Noise and Vibration:With solid construction and materials that absorb vibration. We minimize noise and make the job more enjoyable from top to bottom.
Cup Holder and Storage
:
Carry your gear in the storage bins and keep your beverage in one of the two large cup holders.
We also provide construction machinery cabin, agricultural machinery cabin,excavator cabin, forklift cabin, dozer cabin, crane cabin, bulldozer cabin, wheel loader cabin, backhoe loader cabin, mining machinery cabin, rock drilling machinery cabin, harvester cabin, tractor cabin, mine truck cabin,sweeping machine cabin, snow groomer cabin,construction machinery cab, agricultural machinery cab,excavator cab, forklift cab, dozer cab, crane cab, bulldozer cab, wheel loader cab, backhoe loader cab, mining machinery cab, rock drilling machinery cab, harvester cab, tractor cab, mine truck cab,sweeping machine cab, snow groomer cab.
| | |
| --- | --- |
| Product Name | Excavator Cab Assembly |
| MOQ | 1Set |
| Supply Ability | 100 sets/month |
| Packing | Standard Exprot Carton |

Jining Zhineng Construction Machinery Co., Ltd. was established in 1996 and have developed to be a professional manufacturer and providing customized of machinery cabin assembly and electrical assembly. We are a High-Tech. Enterprise in China, Our company is certified according to ISO 9001:2015. Our fixed assets are more than 8 million dollars, the factory covers an area of more than 20,000 square meters.
We providing electronic instrument assembly, cabin assembly, steering assembly, seat assembly, wiring harness assembly, air conditioner, control box, sensors etc. for variety of construction machinery, agricultural machinery, special vehicle machinery. You can choose in combination or individually according to your needs.
In our company 60% of employees are R&D personnel. Hence, we have good ability to research and develop new technologies and products which help us to be one of the leaders in China markets. We can design and develop the products with advanced technical performance as per the clients' requirements, and suitable for various construction machines .
We have steering rack workshop, seat workshop, wire harness workshop, assembly workshop, sheet metal processing workshop, spray paint and powder coating workshop ,instruments workshop.
Zhineng products have achieved high reputation in construction machinery industry at home and aboard, which are regarded as "the leader in China "by universal customers. Our partners have Shantui, XCMG, Liugong, Zoomlion, Yishan, Junlian, CRCC etc and have been distributed into more than 30 countries and regions such as Korean, Indonesia, Malaysia, Philippines, Singapore, Vietnam, Thailand, India, Pakistan, Qatar, Oman, Kuwait, Kazakhstan, Turkey etc.
Our orientation: Strive to provide high-quality products and contribute to increase satisfaction for our clients through our advanced technique, perfect process, reasonable prices and considerate service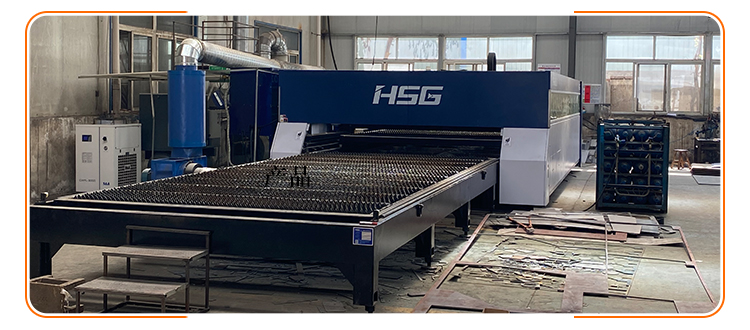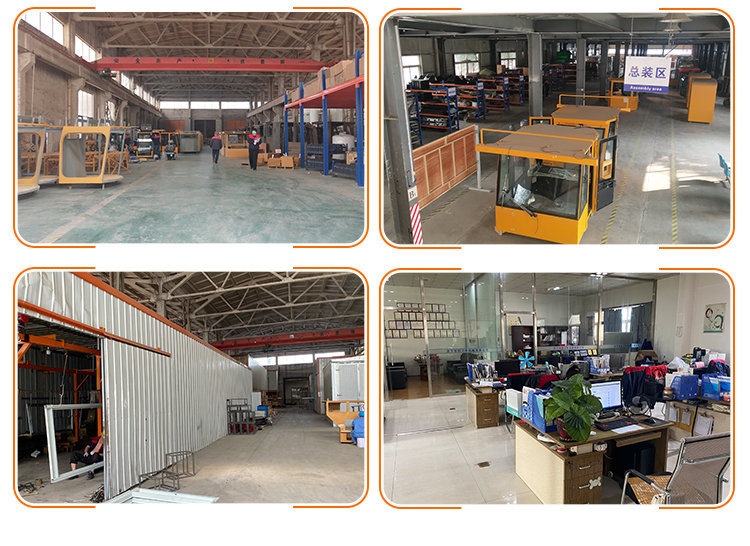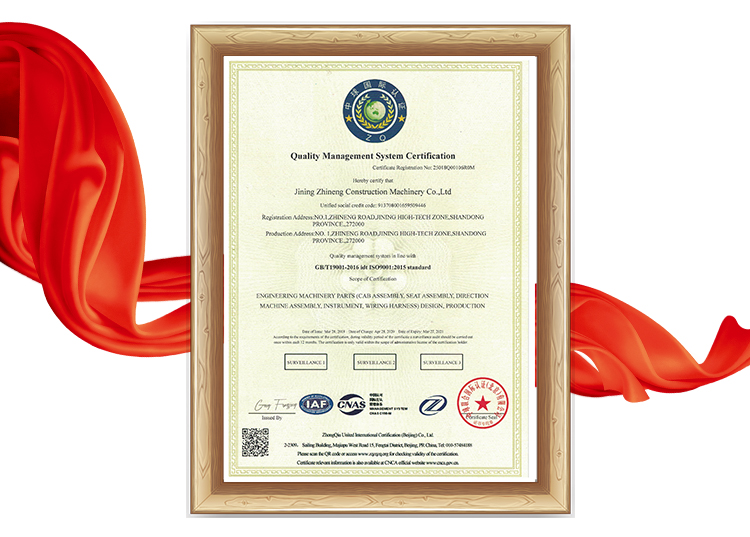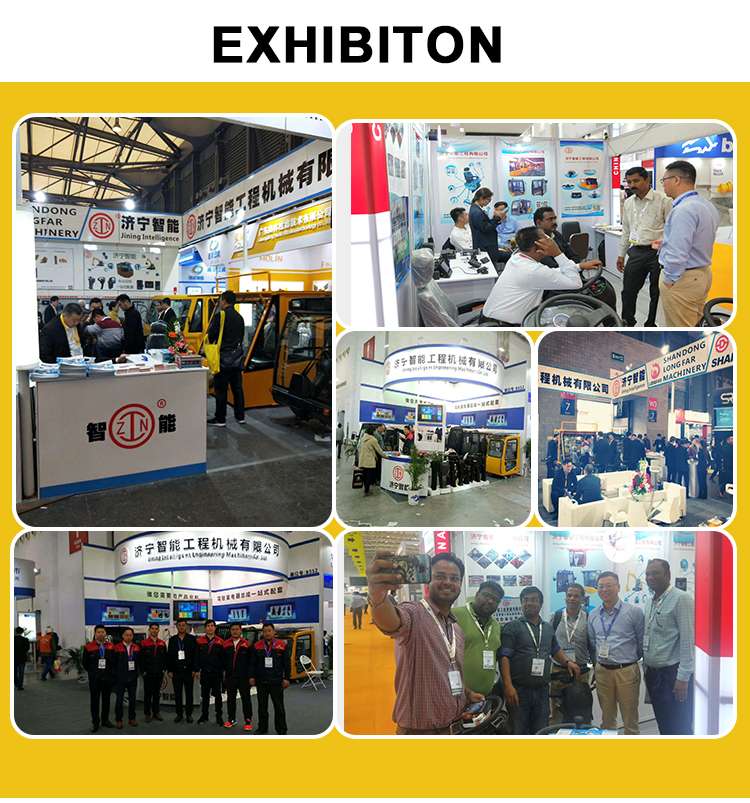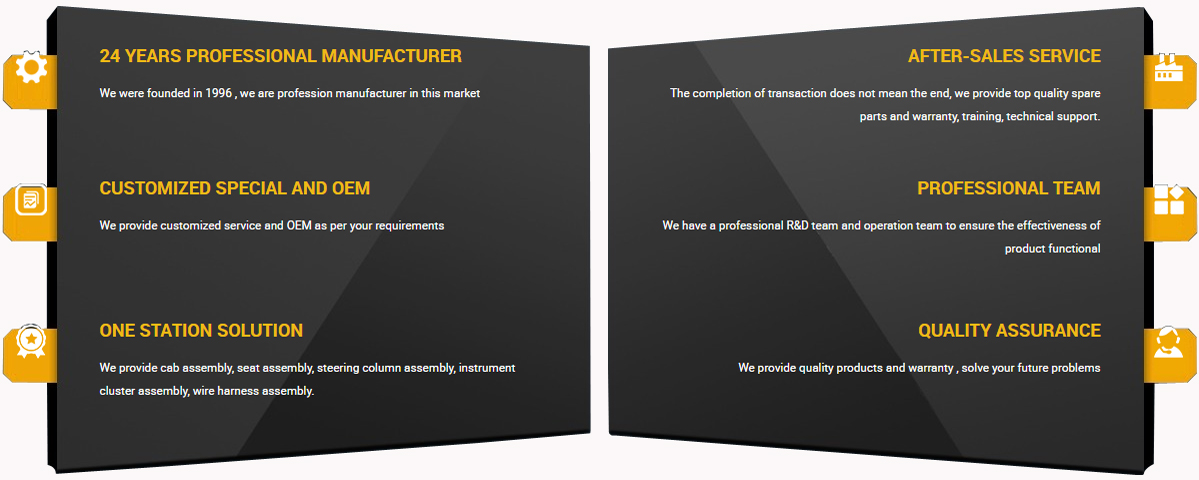 Response Time : 00:00-24:00
We are professional manufacturer, custom special & OEM, we provide one station solutions.