Summary
Application:

Overpressure Relief

Brand Name:

BasCo

Model Number:

LF Type

Place of Origin:

China

Media:

Liquid or Gas

Material:

SS/TEF/SS
Specifications
Weight:

0.500kg

Condition:

New

Moving Type:

Other
Forward acting rupture disc, with the concave on the high pressure side. LF Type rupture disc consists of three parts: slotted burst cap,sealing film and backpressure support.
Features
• Forward-acting composite rupture disc
• State-of-the-art laser slotted metal section
• Operating pressures to 80% of the Disc's marked burst pressure
• Fragment resistant design
• Standard Material:SS/FEP/SS. Other seal materialsare available
• Suitable for liquid, gas, or two-phase applications
• Sizes from 15mm to 1100mm
• Burst ratings from 0.02barg to 2000 barg
• Attached 3-dimensional stainless steel tag is engraved with complete disc specifications
Storage Tank Protection
LF Series Discs mount with the concave surface facing the process media. The laser cut slit
determines the burst rating of the Disc. When the LF Series Disc ruptures, it opens along thepredetermined slit and folds back against the holder to resist fragment from getting out.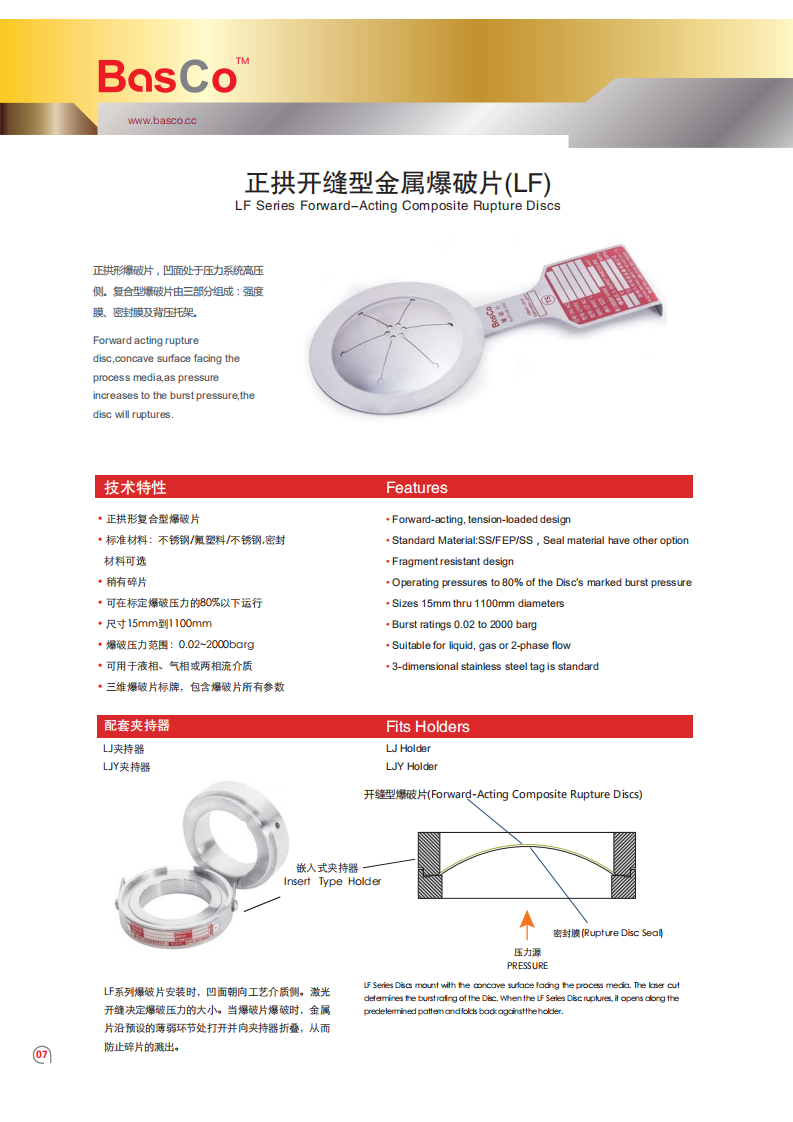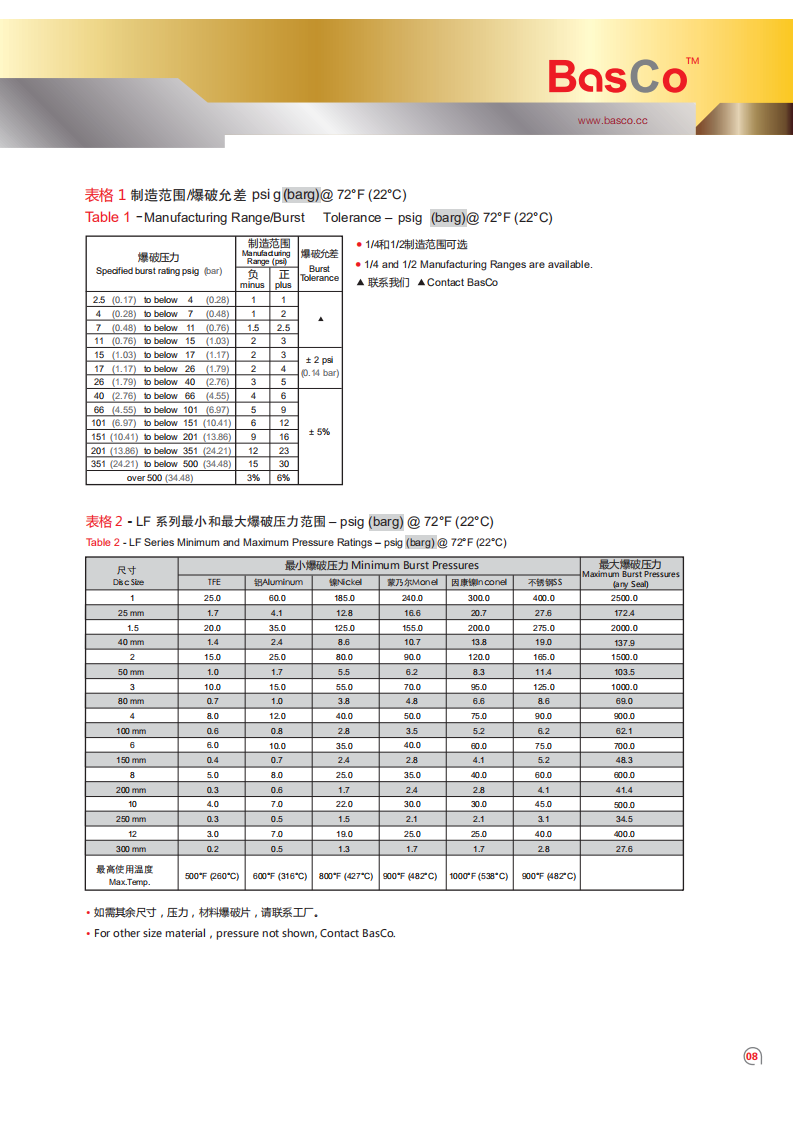 A high-tech enterprise with independent intellectual property rights, the company is committed to developing the world's advanced safety relief and explosion-proof products. The main products are: fla