Summary
Specifications
Weight:

2000.000kg

Condition:

New

Moving Type:

Other

OEM:

Yes

ODM:

Yes
Medium Current Smart Power Distribution Unit PDU

A smart power distribution unit (PDU), also known as intelligent PDU, goes beyond distributing power to IT equipment within the data center. It is capable of monitoring, managing, and controlling power consumption to multiple devices. The smart PDU provides data center professionals with remote network access to real-time critical infrastructure data to help drive informed decision making to ensure maximum availability and to meet important efficiency requirements. While there are two main types of smart PDUs, monitored and switched, each type has a variety of additional features that can be included to increase the critical information available from the device. Some of the key features include outlet level monitoring, environmental monitoring, alerts and alarms based on user-defined thresholds, and many more. These features minimize downtime and carry manufacturer-provided support to meet Service-Level Agreements (SLAs).
In the middle of the power distribution unit is the operation indicator area, which contains operation and fault status indicators. The operation indicator lights after power-on. When a fault occurs, the fault indicator lights.
We Provide Customized Smart Power Distribution UnitAssembly According To You Needs.
We Are 24 Years Professional Manufacturer, Providing Customized And OEM ,One Station Solution.
The input pin characteristics are as follows:
IN1: digital input port (high effective), frequency acquisition frequency (10~20KHz)
IN2~IN11: digital input port (high and low effective), switch quantity acquisition, voltage quantity acquisition (0-5V)
IN12~IN15: Digital input port (low effective), switch quantity acquisition, voltage quantity acquisition (0-5V)
The output pin characteristics are as follows:
A variety of current outputs, with 4 PWM outputs;
Contains one output port of wiper circuit (CON4-E), conventional load is 6A output, and the maximum power of wiper motor is 180W;
OUT9~ OUT12 are configurable for high/low side drive;
The output pin is controlled by a high-side switch, which can be directly used in the complex and harsh automotive electronic environment, and HSD integrates a complete diagnostic function, which can be set intelligently with the application software to improve the safety and reliability of the system , Service life, while reducing system cost, completely replace the traditional fuse + relay combination.
The work flow of the high-side switch is as follows:
The output pins of this product adopt high-side switches of 30A, 15A and 9A.
30A high-side switch: rated output 30A; output current can be configured within the rated output range. After the current exceeds the configured value, the output is turned off after a period of time (configurable within 1ms~65s).
15A high-side switch: rated output 15A; the output current can be configured within the rated output range. After the current exceeds the configured value, the output is turned off after a period of time (configurable within 1ms~65s).
9A high-side switch: rated output 9A; output current can be configured within the rated output range. After the current exceeds the configured value, the output is turned off after a period of time (configurable within 1ms~65s).
Technical Parameters:
Dimensions: 232L*139W*45.4H mm
Working voltage: DC9V~DC36V
Working temperature: -40℃~80℃
Storage temperature: -40℃~80℃
Anti-seismic performance :Meets 10~500Hz (three-way 3g/8h) test standard
Salt spray resistance: 48-hour salt spray test standard
Voltage interference :Meets C-1 forward 110V, C-2 forward 170V, D reverse 320V test standards
Protection grade: IP66
Shell material: ADC12 aluminum alloy
Module weight :0.97KG
Reverse connection protection: Yes
Communication interface: 2 way CAN
Power connection: 2 channels 50A output
IO resources: 19 inputs to be woken up, support digital/analog/resistance signal , 23 channels
outputs, 15 channels 10A
2 channels 30A, 6 channels 15A, one channel supports wiper, 4 channels 5A half bridge, can form 2 channels 5A full bridge, support motor forward and reverse
Features:
All aluminum CAN bus controller, in line with CAN2.0B standard, protection grade up to IP66
Professional automotive-grade components, imported high-power chips, stronger controllability, higher reliability and longer life
Can directly drive high-power components such as motors and lamps without relay transition
Programmable setting of control logic and protection current for all channels, real-time monitoring of the load status of all access channels
With output over-current protection, short circuit protection and other functions
Adopt German BOSCH and VDO company design standards, follow the "fault-oriented safety" design concept, technically guarantee that even if there is a failure, the line safety can be guaranteed
Installation Notes:
1. When designing the installation location of the power distribution box, please install it as close to the battery as possible to reduce the length of the harness
2. The power distribution box is fixed to the side wall of the electric cabin through the four fixing holes on the periphery, and is fixed by M6 steel bolts, plus flat pads and spring pads, and the torque is 15NM
3. Please purchase the plug-in corresponding to the harness end of the power distribution box from regular manufacturers to avoid assembly difficulties caused by counterfeiting errors

Jining Zhineng Construction Machinery Co., Ltd. was established in 1996 and have developed to be a professional manufacturer and providing customized of machinery cabin assembly and electrical assembly. We are a High-Tech. Enterprise in China, Our company is certified according to ISO 9001:2015. Our fixed assets are more than 8 million dollars, the factory covers an area of more than 20,000 square meters.
We providing electronic instrument assembly, cabin assembly, steering assembly, seat assembly, wiring harness assembly, air conditioner, control box, sensors etc. for variety of construction machinery, agricultural machinery, special vehicle machinery. You can choose in combination or individually according to your needs.
In our company 60% of employees are R&D personnel. Hence, we have good ability to research and develop new technologies and products which help us to be one of the leaders in China markets. We can design and develop the products with advanced technical performance as per the clients' requirements, and suitable for various construction machines .
We have steering rack workshop, seat workshop, wire harness workshop, assembly workshop, sheet metal processing workshop, spray paint and powder coating workshop ,instruments workshop.
Zhineng products have achieved high reputation in construction machinery industry at home and aboard, which are regarded as "the leader in China "by universal customers. Our partners have Shantui, XCMG, Liugong, Zoomlion, Yishan, Junlian, CRCC etc and have been distributed into more than 30 countries and regions such as Korean, Indonesia, Malaysia, Philippines, Singapore, Vietnam, Thailand, India, Pakistan, Qatar, Oman, Kuwait, Kazakhstan, Turkey etc.
Our orientation: Strive to provide high-quality products and contribute to increase satisfaction for our clients through our advanced technique, perfect process, reasonable prices and considerate service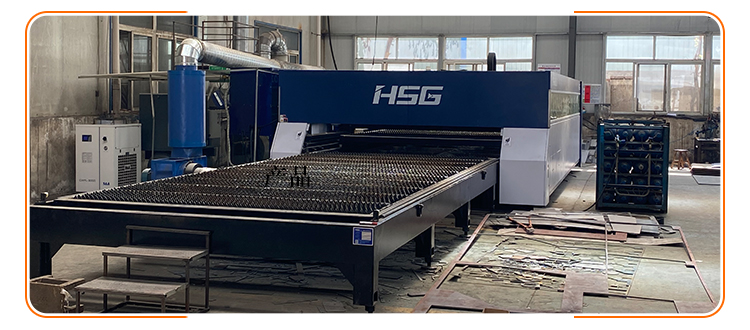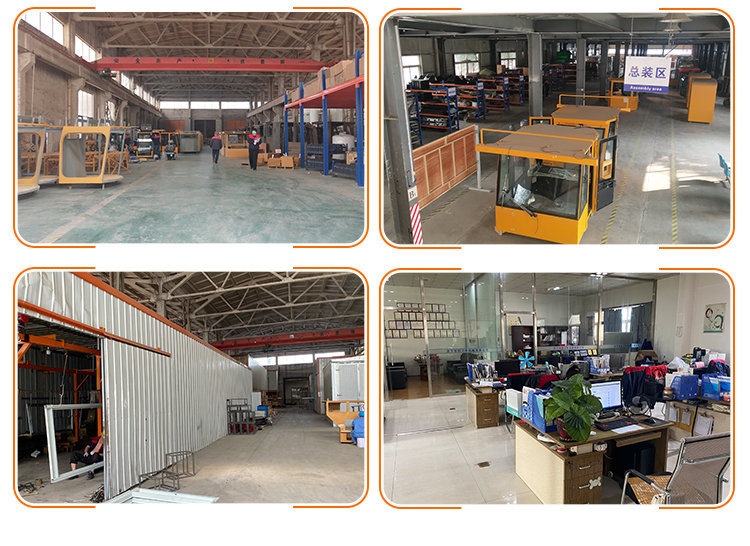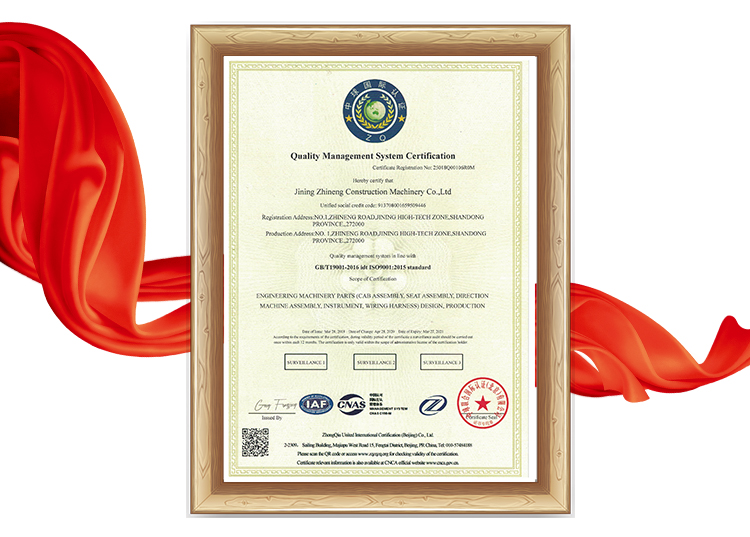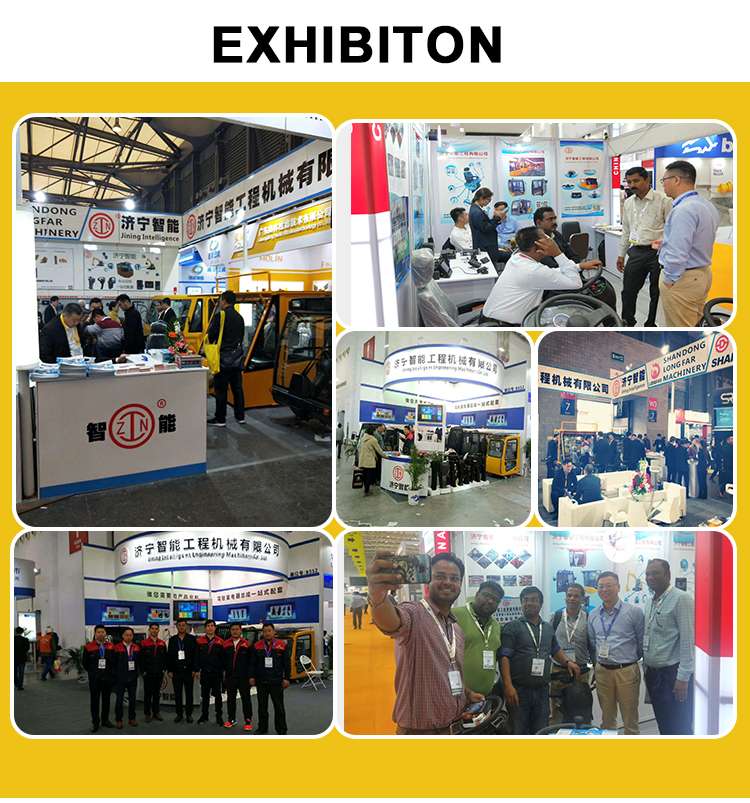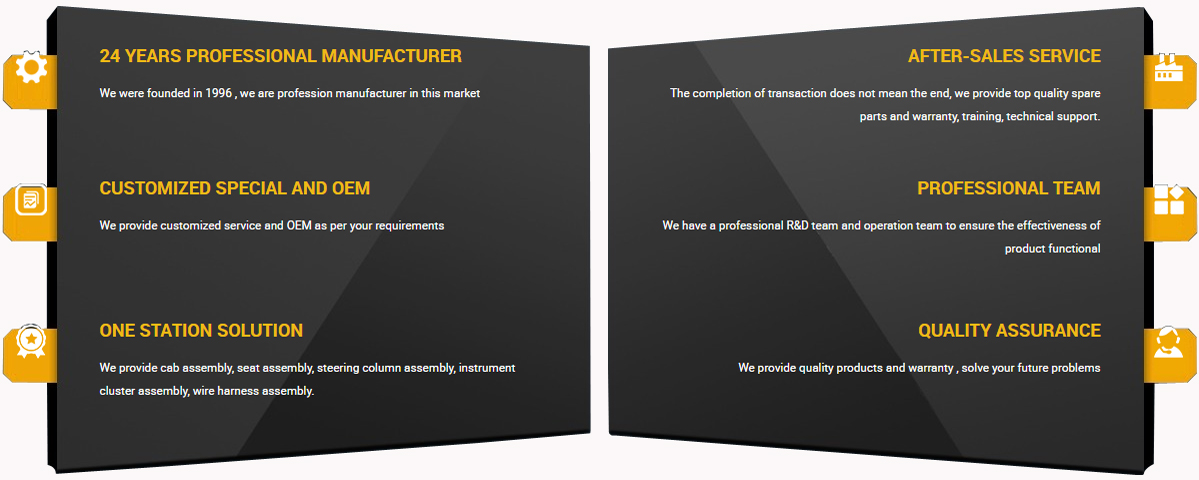 Response Time : 00:00-24:00
We are professional manufacturer, custom special & OEM, we provide one station solutions.