Summary
Specifications
Weight:

15800.000kg

construction hoist:

Intelligent lift

outdoor lift:

face recognition

two-ton elevator:

special frequency conversion all-in-one machine
SC200/200(Z)
SC200/200(Z)(medium speed-variable frequency control)construction hoist is equipped with variable frequency control system and automatic leveling device made in Germany.Compared with SC200/200BP,It has advantages of stable start and stop ,energy saving ,little mechanical wear and low noise .The speed is adjustable with 0-63m/min,highly increases the construction efficiency.It is suitable for construction of supper high raising building.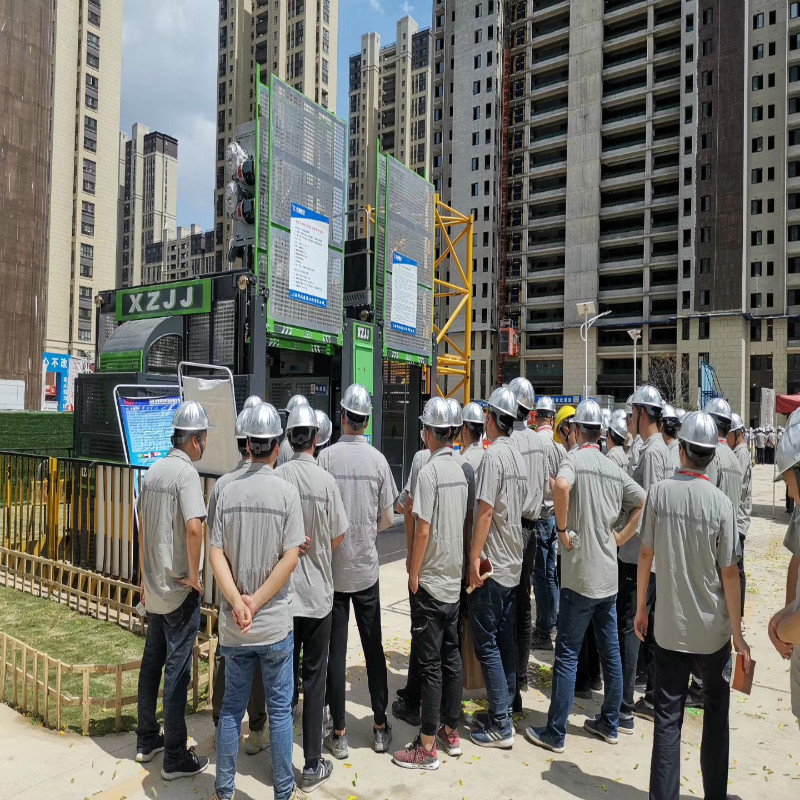 Cage
Consists of steel structure,firm wire mesh wall,entrance and exit gates.Guide rollers guide the cage to travel along the mast.
Safety hook on the cage main frame prevents the cage climbing off the top.
The cage roof with safety railing servers as working platform during erection.One can easily get up on the roof for erection and maintenance because of a trap door in the roof and a ladder in the cage.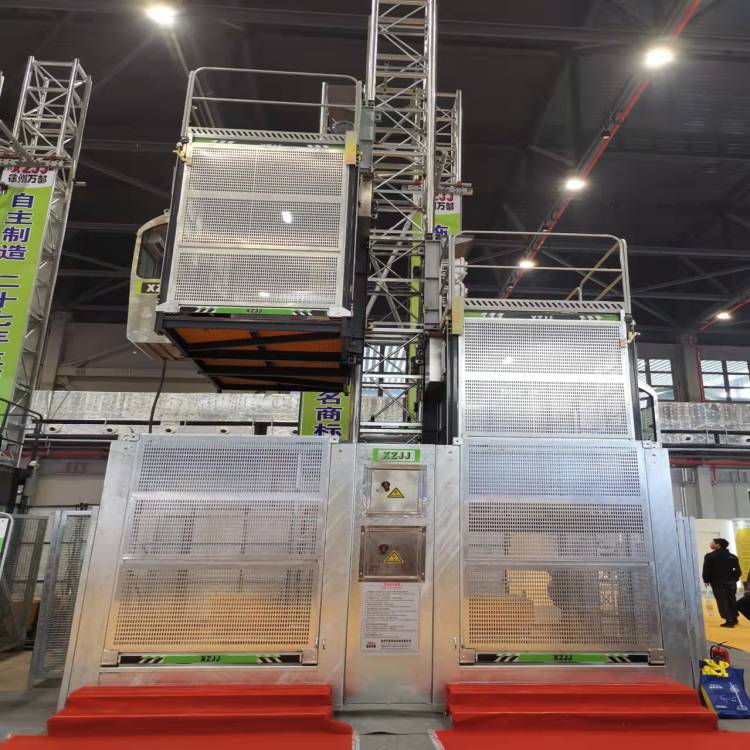 Tie-in
There are several types of tie-in.Select one of them according to need.Tie-in are available in variable in variable sizes.
Distance between the tie-ins is about 6~9m along the mast.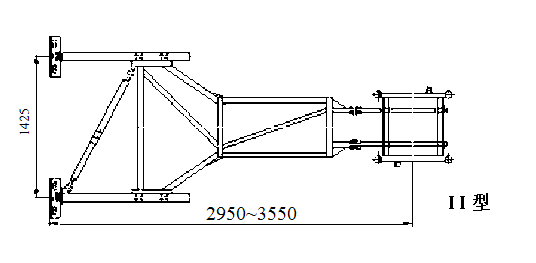 Hoist Machinery
Consists of electrical motor ,electric-magnetic brake,coupling,reducing device and pinions etc.The cage climbs by means of pinion in engagement with the rack.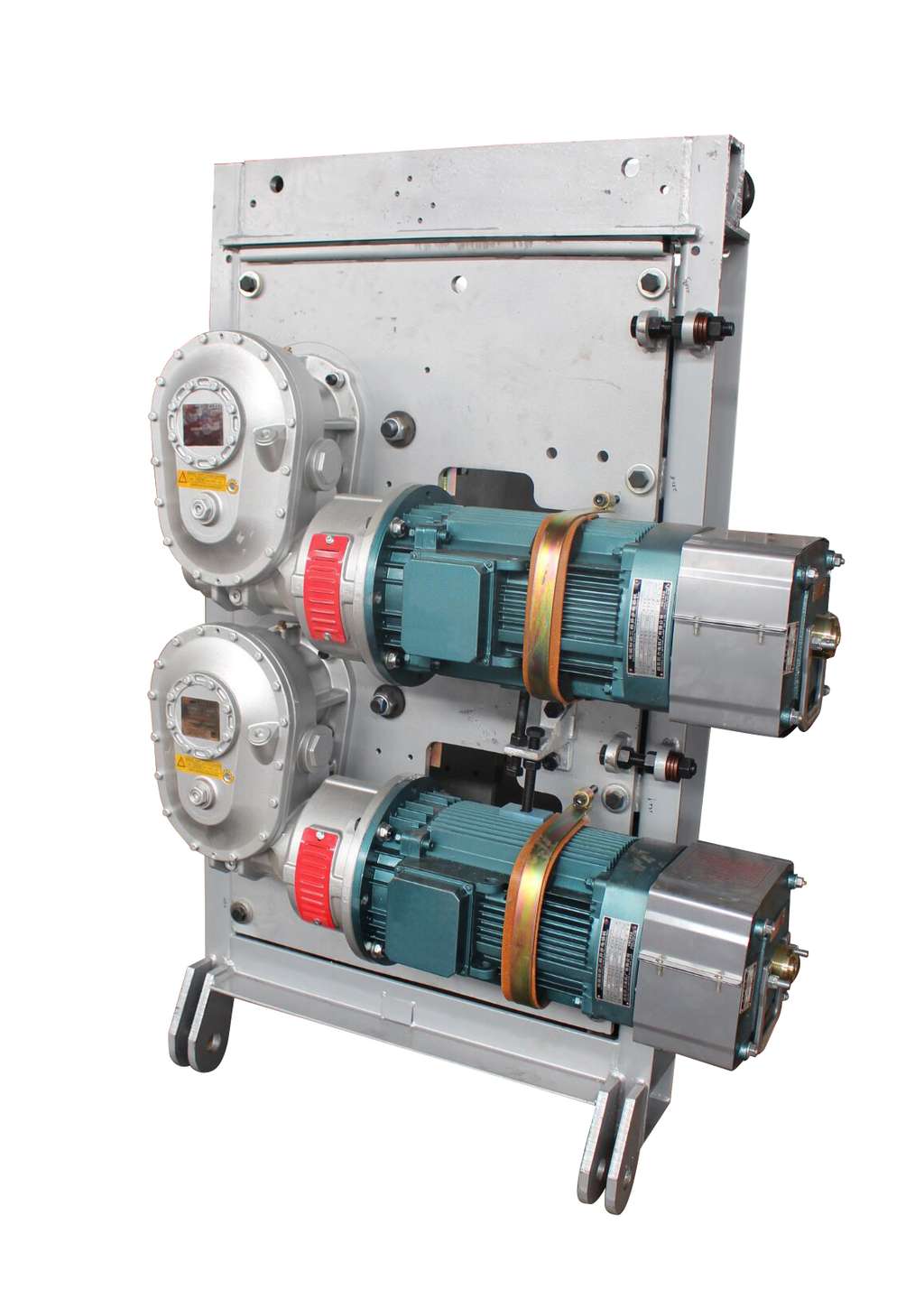 Mast Section
Each section is 1508mm long and provided with one rack for single cage hoist or two racks for twin cage hoist and welded counterweight guide rails if necessary.
The sections are bolted together with screws and nuts to form mast.The mast is tied to the building with tie-in and is the guide rail of the cage.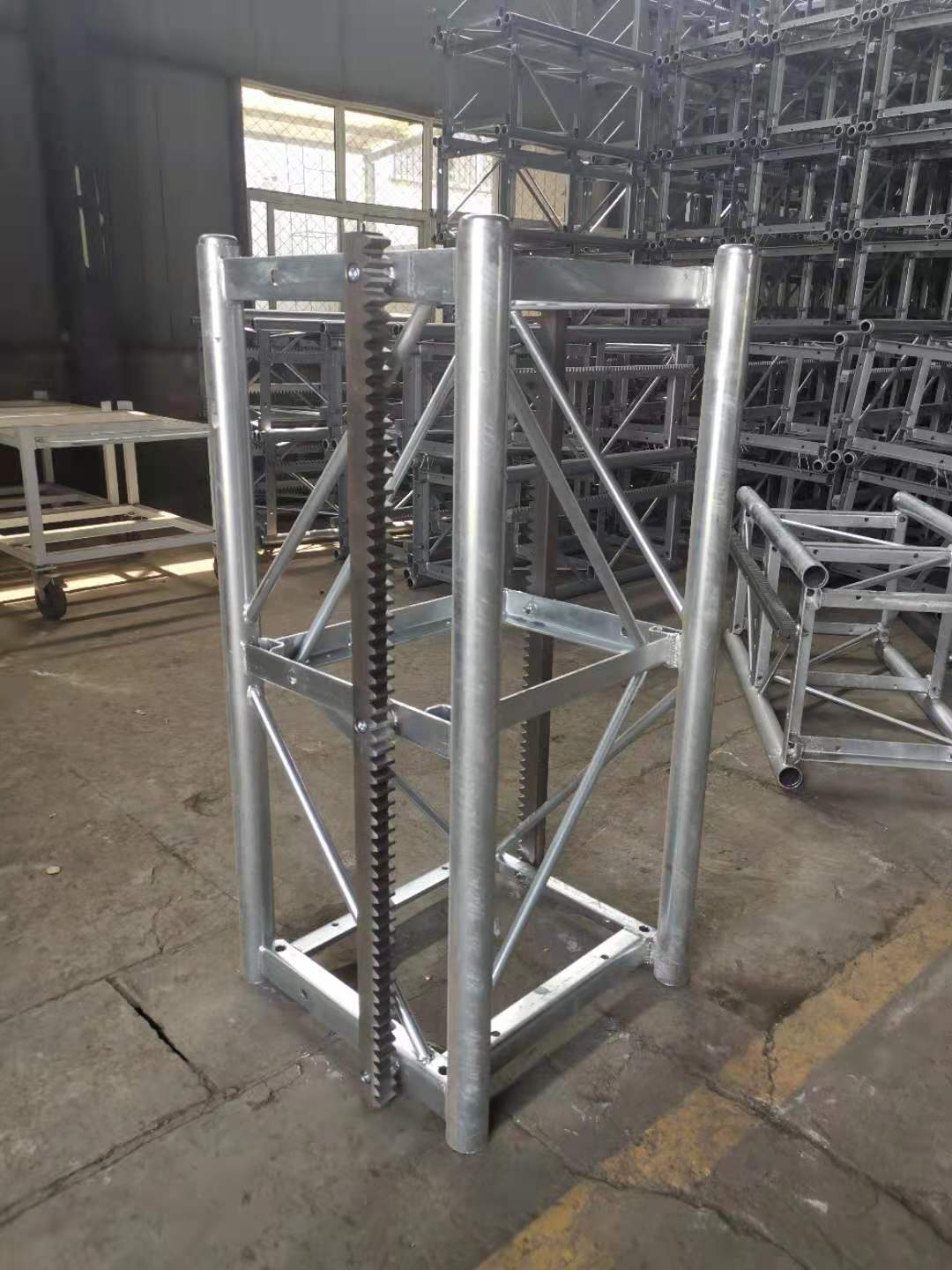 Ground Enclosure
Consists of a base to support the mast and railing.A single cage enclosure can be transformed into a twin cage enclosure by adding just a few parts.
The gate is interlocked mechanically and electrically.It can not be opened unless the cage is at the landing.The cage will not start unless the gate is closed.
GLL products have rellable and complete electrical and mechanical interlock safety device such as door safety switches ,slack rope switch and so on.,safety hook ,top wheel with double steel ropes for counter weight bottom butler etc.
The safe design is completely compliance with the China N ational Stadard,and also fit to Hongkong COP standard and Europe EN 12159:2000 standard.
No

Items

Unit

Parameter

Remarks

1

Rated load

kg

2000*2

2

Rated lifting speed

m/min

33

3

Maximum lifting height

m

250

4

Motor power

kw

11*3*2

15*2*2

13*2*2

13*2*2

5

Rated current

A

72*2

54*2

6

Inverter power

kw

/

7

Security Anti-dropping Model

/

SAJ4.0-1.2

8

Voltag of power supply

/

380V/50Hz

9

Power capacity

KVA

120

100

10

The size of the stabdard section

mm

650*650*1508

11

The hoists space(L*W*H)

mm

3000*1300*2200

3000*1500*2200

3200*1500*2500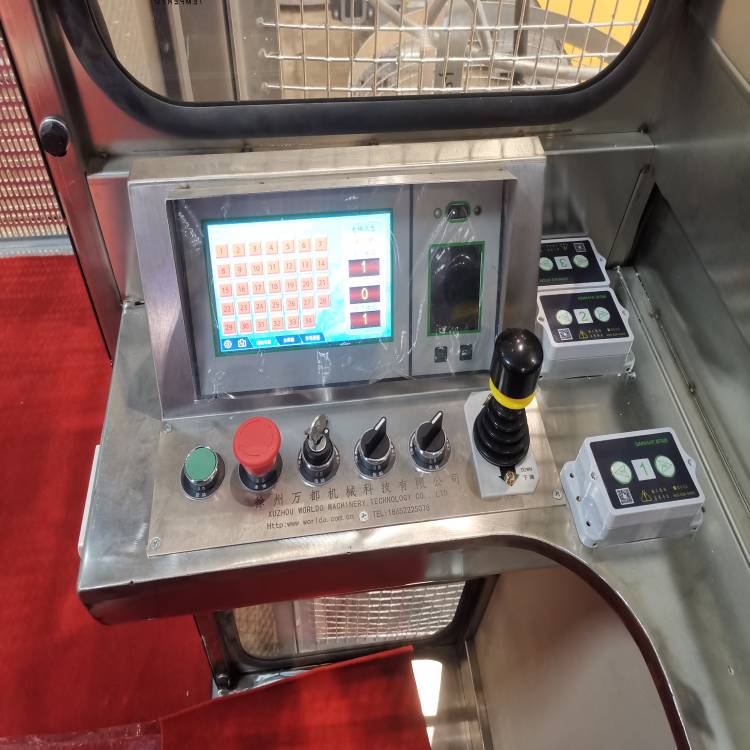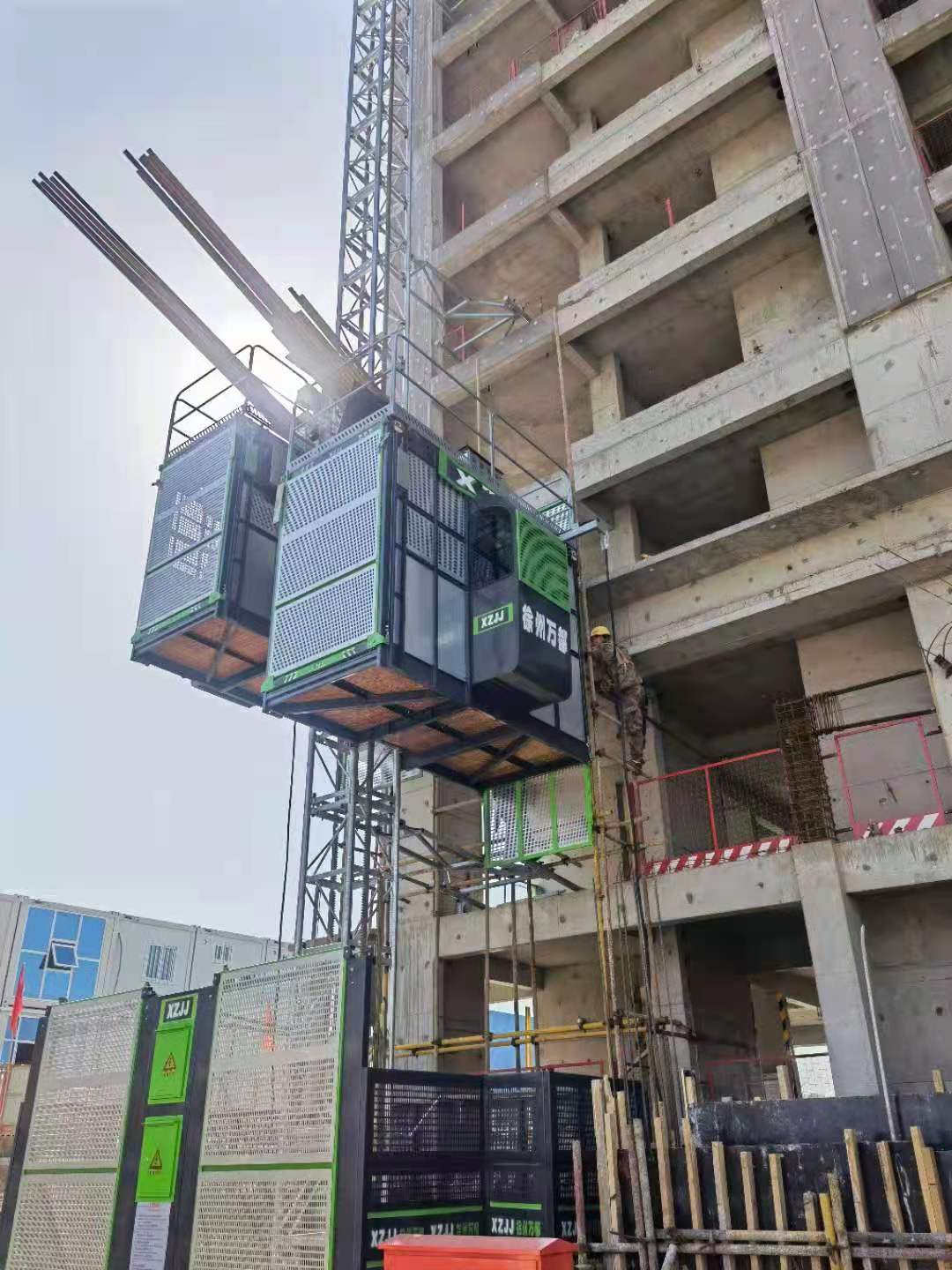 Response Time : Within 24 hours
Eric Pan mob:008618752169586 email:18752169586@163.com wechat /whatsapp:008618752169586