Summary
Specifications
360-Degree VR Videos
Product PDF
Summary
Specifications
Weight:

10000.000kg

Condition:

New

Moving Type:

Wheel

Kerb Mass:

10000kg

Drive Type:

6*4

GVW:

90000kg

Dimension:

6860*2550*3675mm

Left/Right Driving:

LHD/RHD

Emission Standard:

EUR II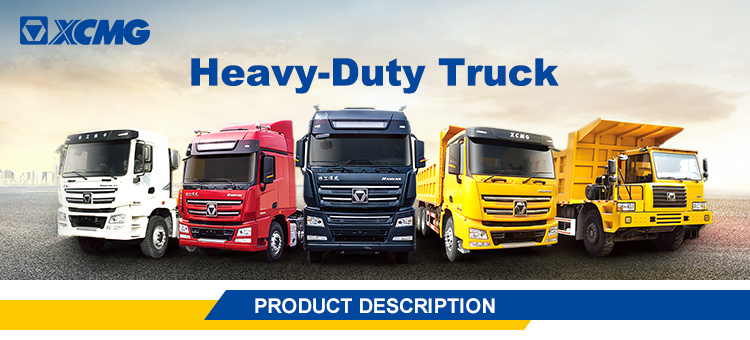 XCMG HANVAN G7 6*4 Tractor Trucks for Transport.
Perfect power transmission chain:
XCMG HANVAN G7 6*4 Tractor Trucks capable of complex conditions, delivers a more reliable and powerful drive force.
Weichai engines + Fast gearboxes + Hande axles: forming a perfect match of tractor head trucks, which are reliable, easy to maintain and affordable.
Structural components:
CAE techniques are widely employed to conduct detailed analysis of strength, rigidity and modalities of various components, and the impact strength of the driving cab.
Electric devices:
more reliable electrical elements are selected to secure a high reliability for the entire electric systems.
Less Dead-weight:
Lightweight assemblies/parts and the CAE technology-based topological design on the whole vehicle help strike an optimal balance among higher safety, higher reliability and less dead-weight.
Lower Wind Drag:
Integrated aerodynamic analysis & design is conducted to bring down the overall wind drag for the whole vehicle to the leading level at home.
Excessive Load Capacity:
Sticking to the best industry practices and higher ethical standards, XCMG has always sought to strike a balance between the reasonable weight and the highest safety in its product design.
User-friendly Layout:
Well-designed primary illumination, courtesy lamp, berth lamp, reading lamp, and inspection lamp for radiator grille make up a considerate caretaker and a great helper throughout your business journey.
Air of Luxury & Style European Style:
full profile, plump facade, elegant look and bold spirit.
Service:
1. Maximum warranty period is 60 months for the whole machine.
2. Three parts are only replaced but not repaired: engine, gearbox, and drive axle.
3. Free warranty: the first maintenance materials and all working hours are free after the customer purchases the engine, gearbox, and drive axle.
4. Fast channel for emergency accessories: exclusive procurement channel.

PERFORMANCE PARAMETERS

Drive Type

6×4

Mass

10000kg

GVW

90000kg (With Trailer)

Max. Speed

90km/h

Min. Turning Diameter

14m

Grade Ability

18.50%

Fuel Tank

600L

DIMENSIONS

Dimension (mm)

6860×2550×3250(LM)

6860×2550×3675(LH)

Wheelbase (mm)

3200+1400

Min. Clearance

250mm

Approach Angle

25°

Departure Angle

19°

Front Overhang

1500mm

Rear Overhang

760mm

Height of traction base from the ground (no load)(mm)

1410±30

CABIN

Model

HANVAN G7 LM

HANVAN G7 LH

Left/Right Driving

LHD/RHD

AC

Optional

Person Allowed in

2

ENGINE

Model

WD615.47

Emission Standard

EUR II

Displacement

9.726L

Output Power

273kW

Max Torque Speed

1500N·m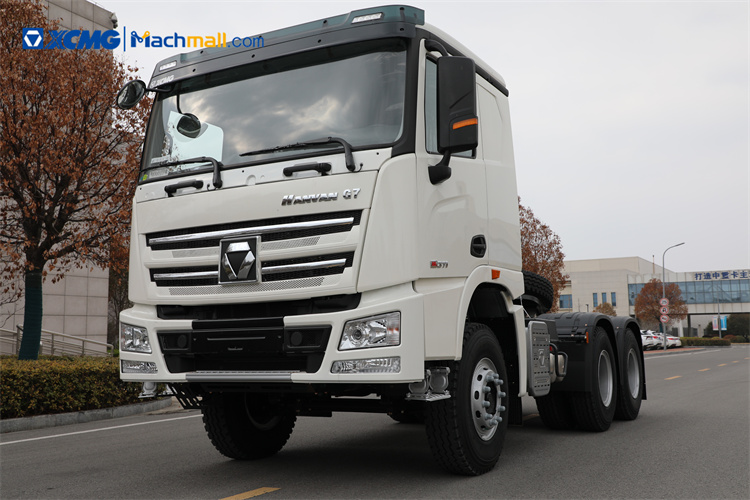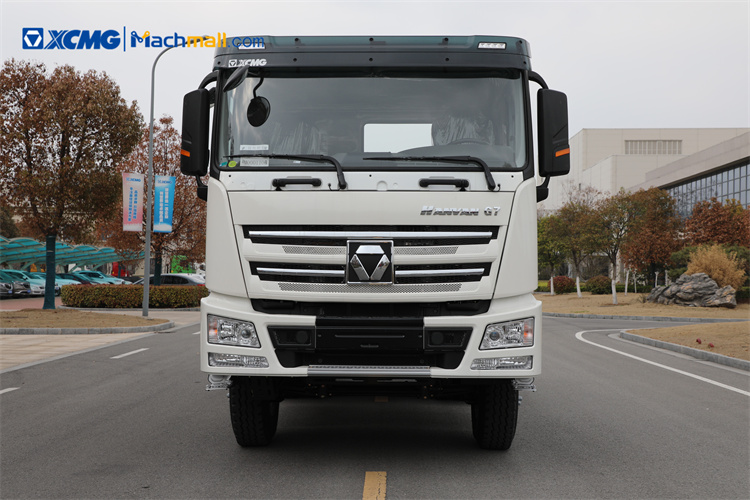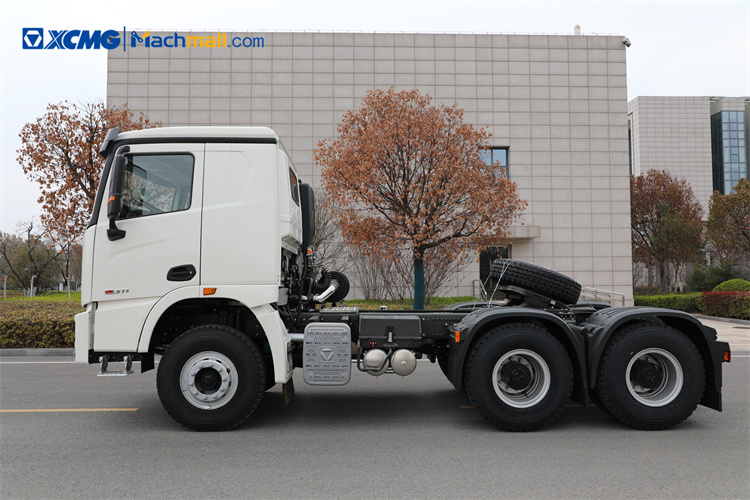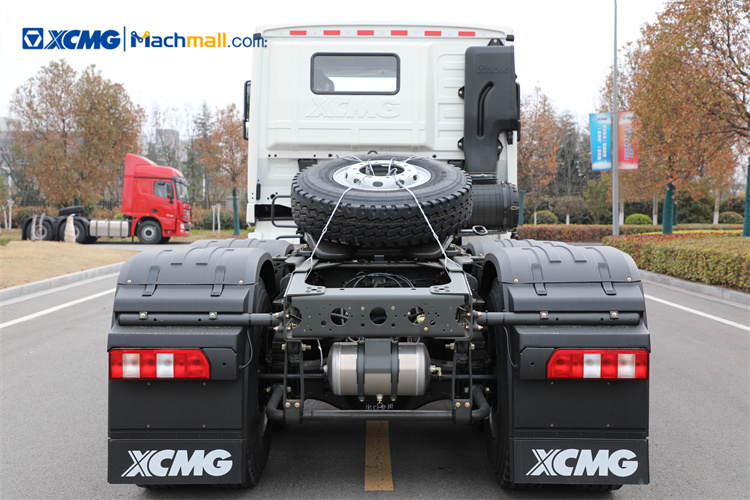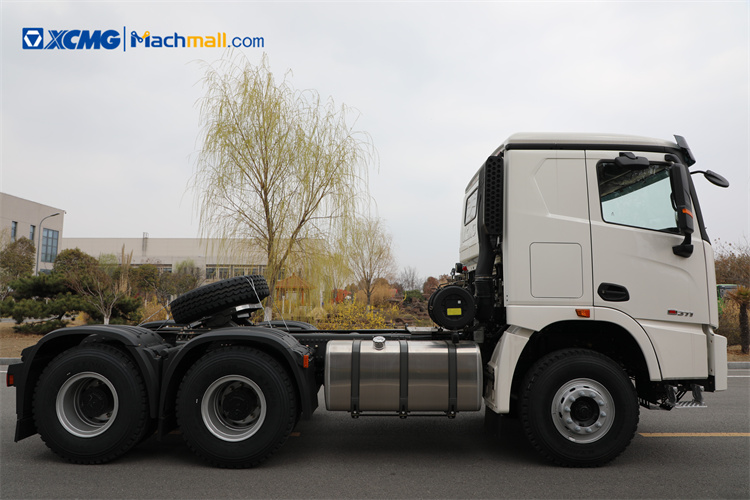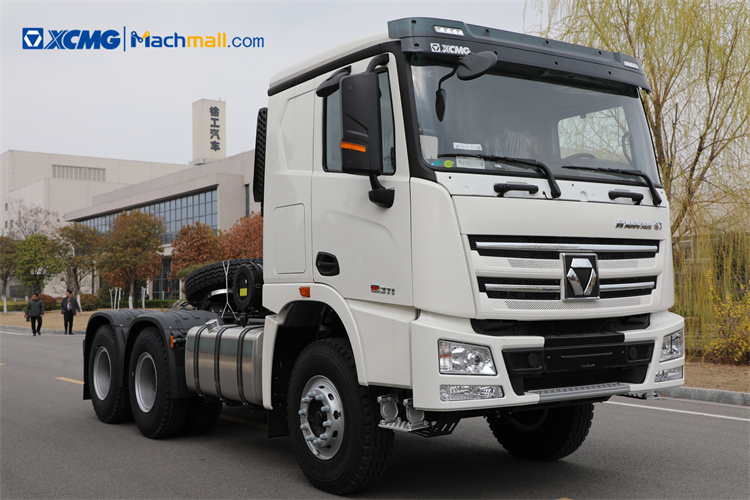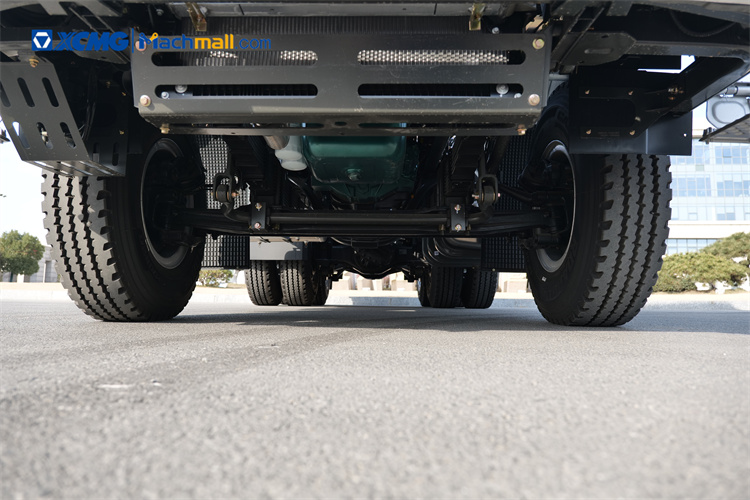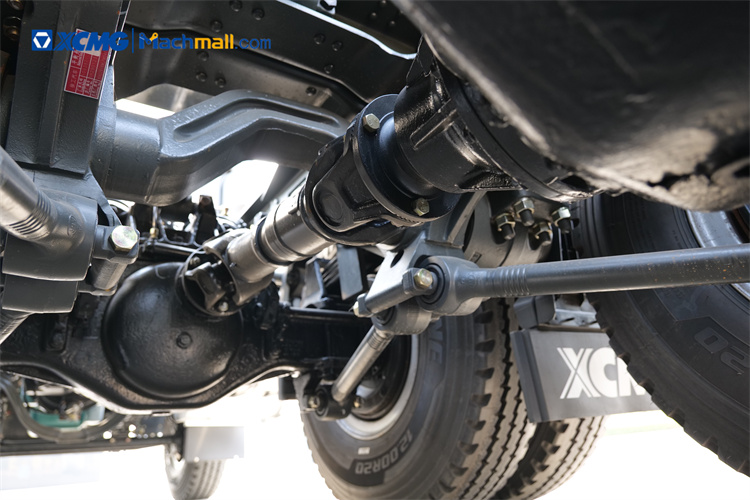 More About Tractor Trucks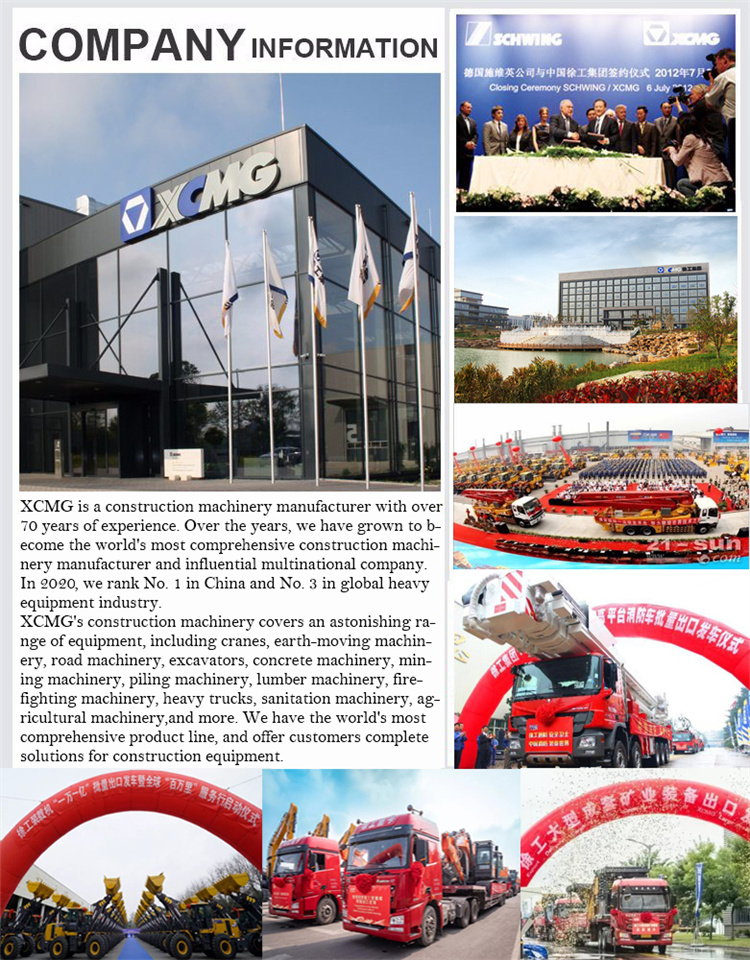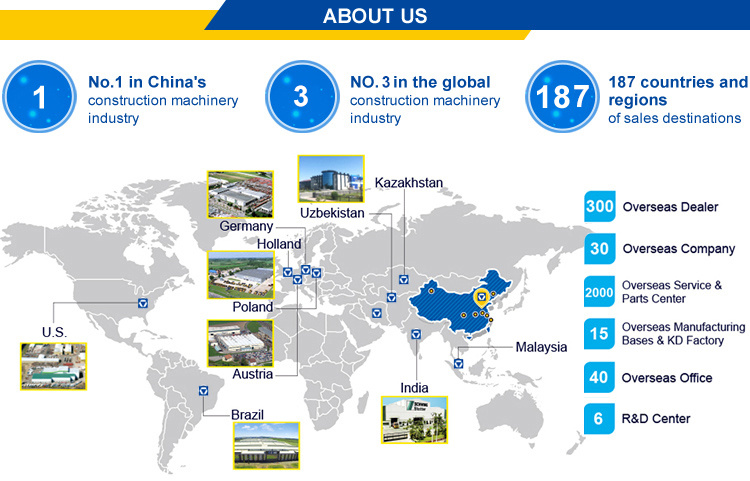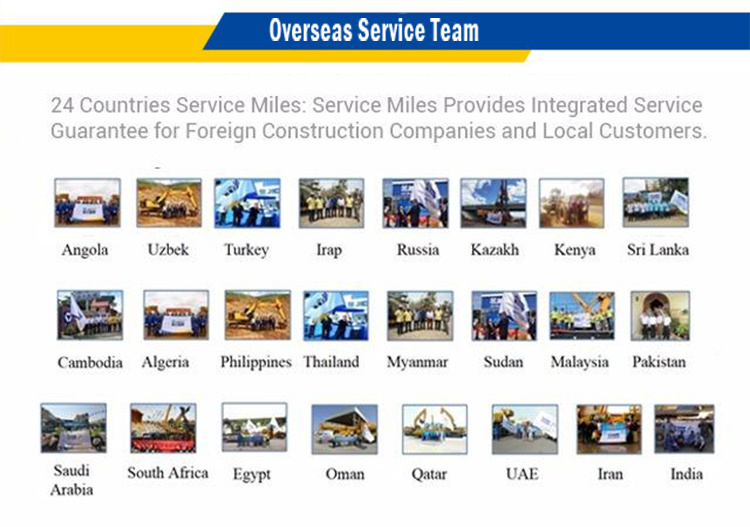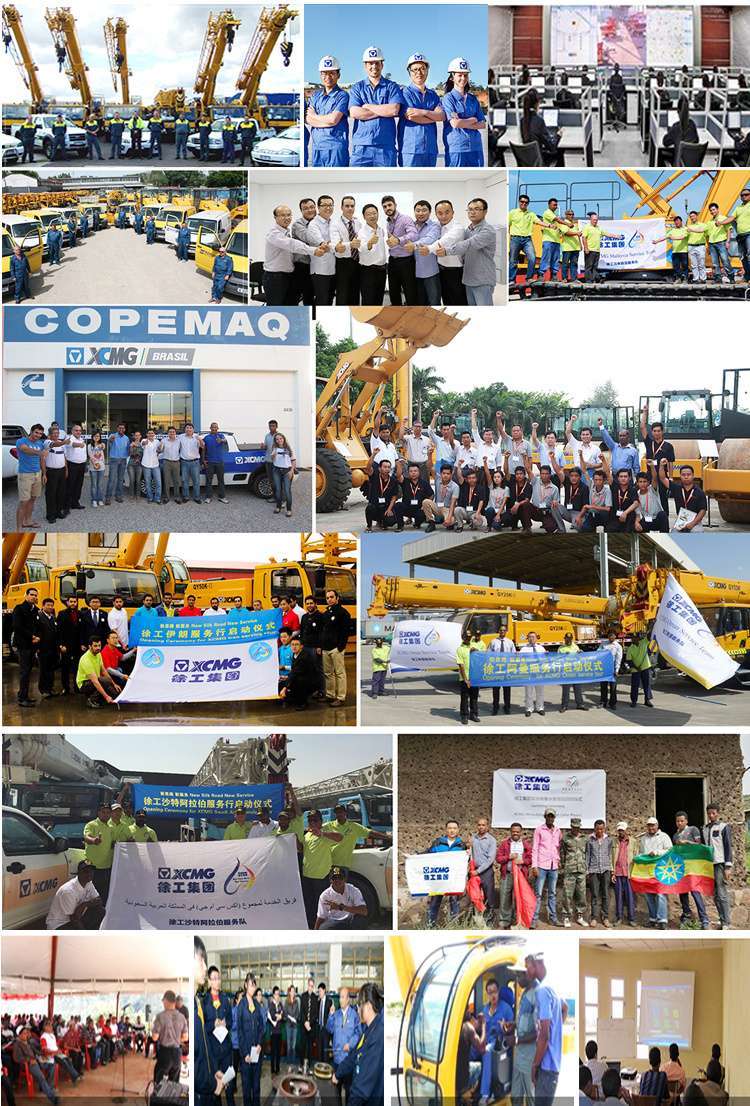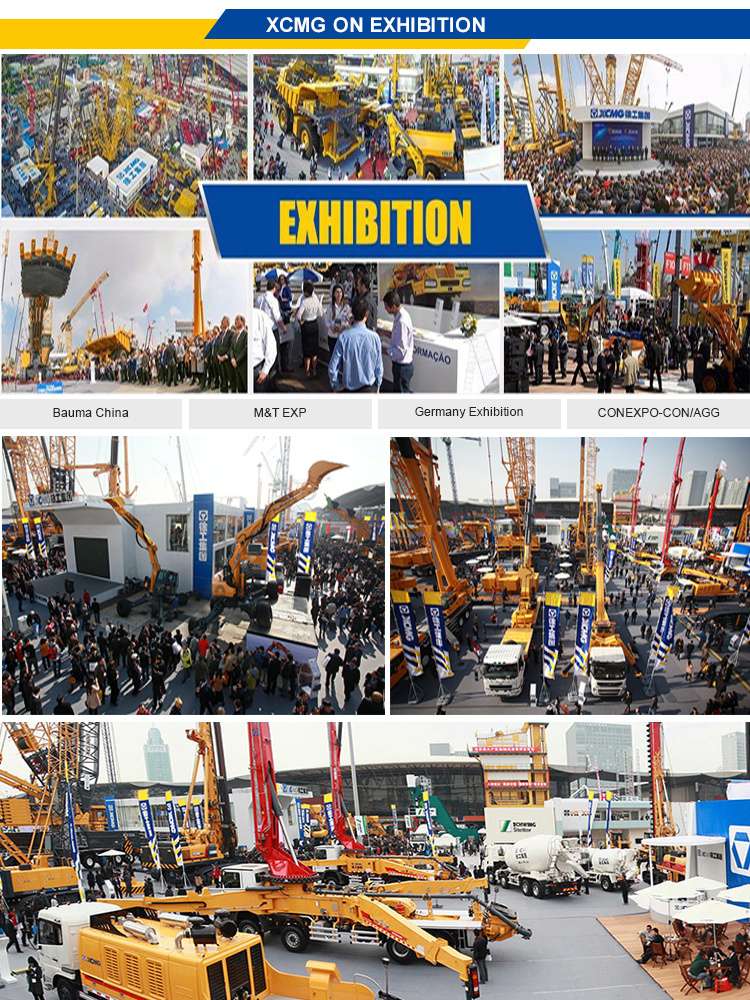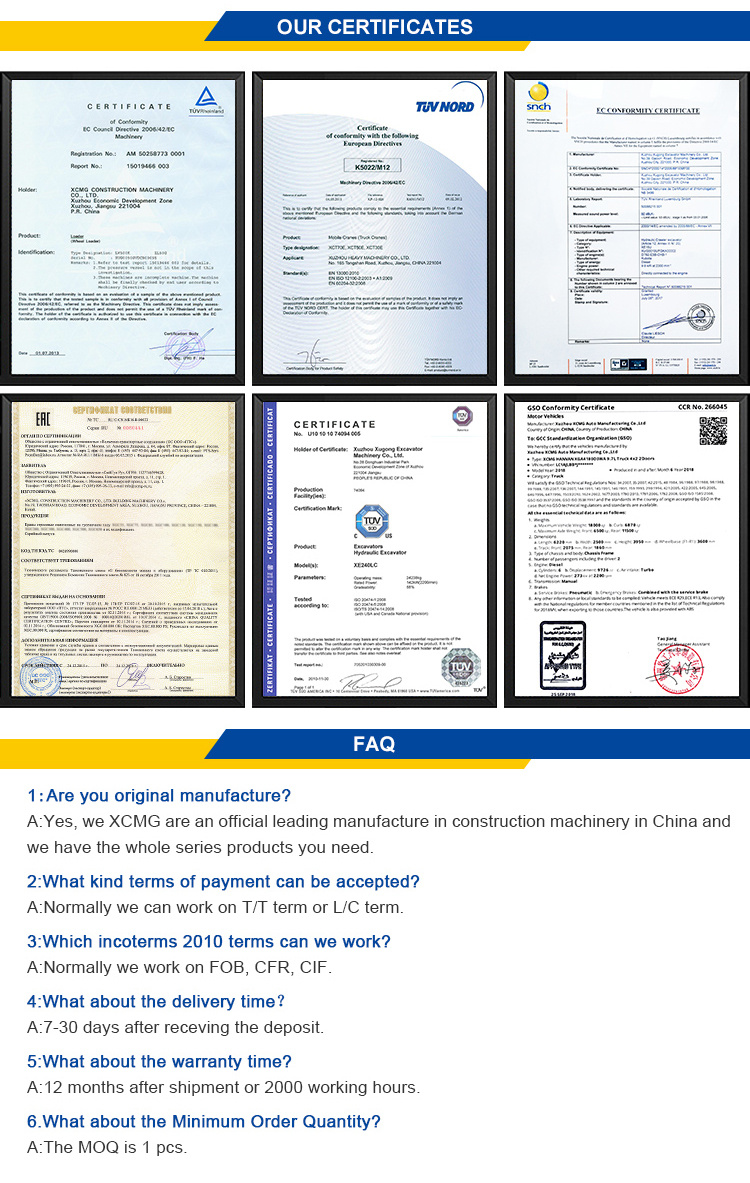 Product Catalog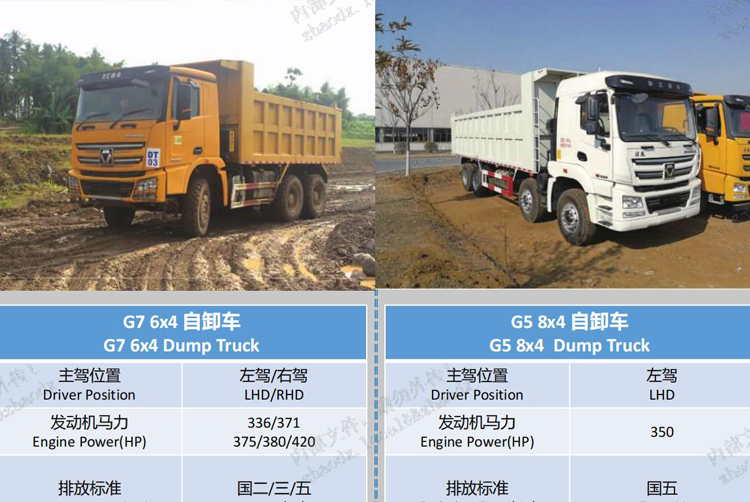 Response Time : Within 24 hours
XCMG was founded in 1943. XCMG products include: excavators, loaders, cranes including earth-moving machinery, road machinery, concrete machinery, mining machinery and other 12 construction machinery.