Summary
Specifications
Weight:

300000.000kg

Warranty Period:

12 Months

Condition:

New

Product: Automated Parking System (APS) - Vertical Lift Robot
Model: PCY
Max. 16 layers, Each layer is capable of storing 6-10 cars
Load weight reaches 2.35t, which is also available for SUV
This automated parking system (APS) combines the operation of vertical lift, lateral movement and stacking by the lift carriage robot. This APS can be set Max. 16 layers and each layer is capable of storing 6-10 cars. This product has small vollume with average only 1.2m2 for each car. With simple operation, users need average only 90 seconds to park or take a car.
The automated parking system are often used in locations under or inside existing or new structures, between existing structures and in irregularly shaped areas. APS can be widely applied in locations of banks, hotels, hospitals, office building, school, residential area, etc.


Features:


1. Fully enclosed construction, multiple safety measures with safe and reliable operation;
2. Weihua patented carriage robot system with convenient and fully automatic running;
3. One button to park your car by license recognition system, fast and convenient;
4. Mobile phone online payment such as Alipay or Wechat make it more efficient;
5. Driving and stop indicator, safe and reliable;
6. Multiple entrances and exits allows multiple people use it at the same time;
7. Load weight reaches 2.35t, which is also available for SUV.
The automated parking robot carries out car handling by the comb-toothed structure, which abandons the traditional plate parking mode. By testing of different cars, the comb-toothed automated parking robot has more advantages, and is one of the most advanced intelligent automobile handling tools for parking garage in China.
This robot is suitable for roadway stacking garage, plane moving parking system, circular loop parking tower, vertical movement parking system and other types of garages.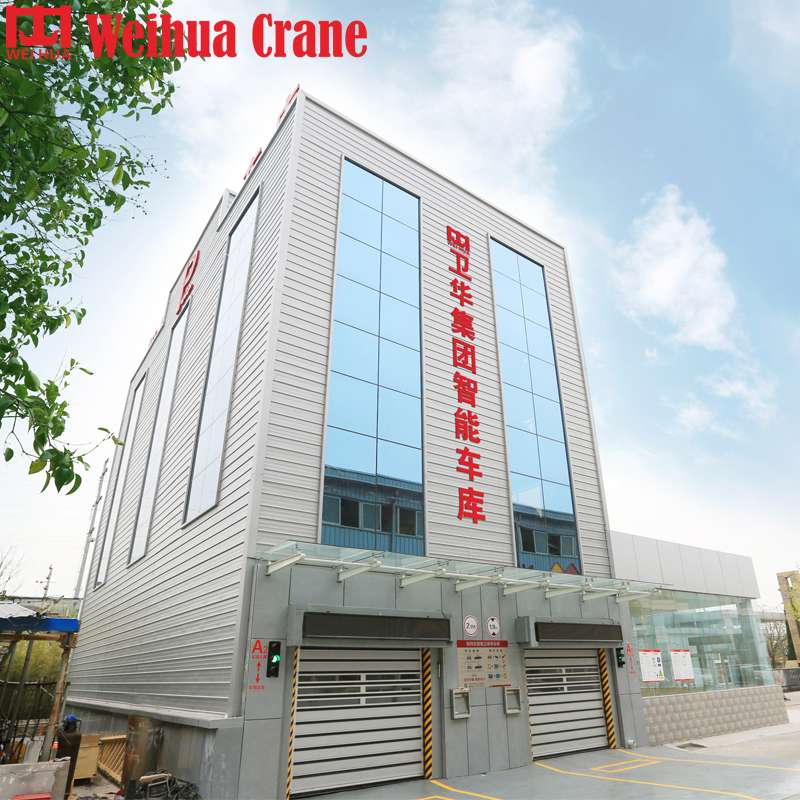 Advantages:


1. This product has short access time and high running efficiency with single handling time less than 25s.
2. Rated lifting weight more than 2.5t, covering more than 95% model cars and SUV, safe and reliable.
3. Parking is highly automated, providing core technical equipment for the application and development of large-scale and intelligent parking systems.


Car Parking Process:


1. Car Entering: The induction door opens to let the car in;
2. Parking Confirm: Driver gets out of the car and confirm car parking;
3. Robot Transport: The robot plate will carry the car to the lifter;
4. Car Lifting: Liter lifts the car to the available layer;
5. Parking in: Robot and lifter transport the car to available space.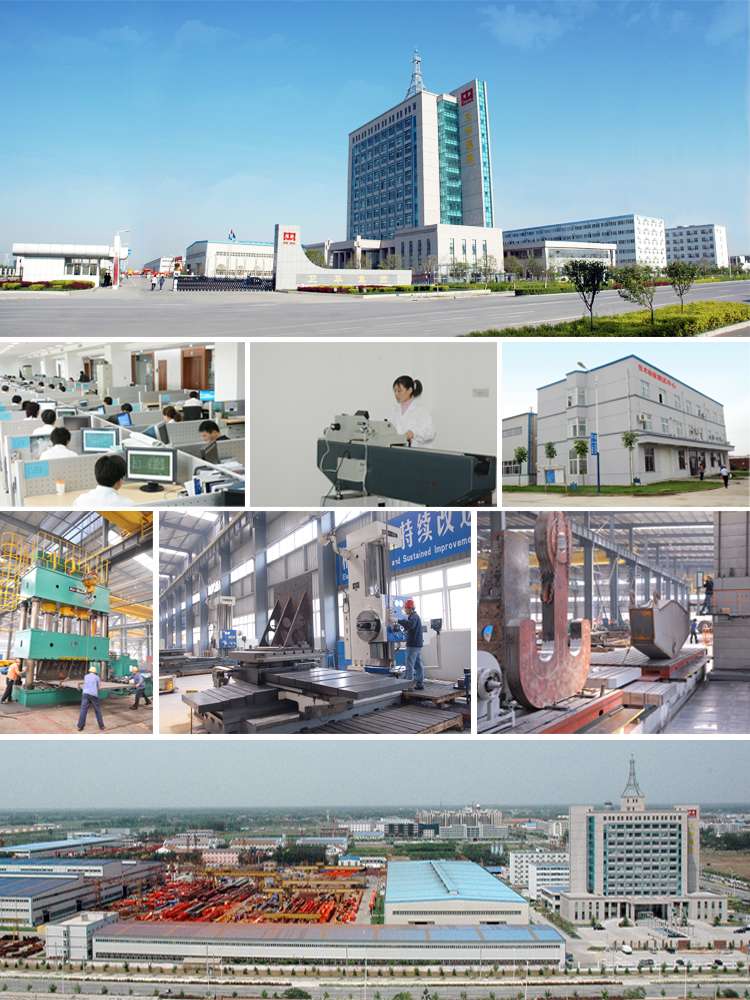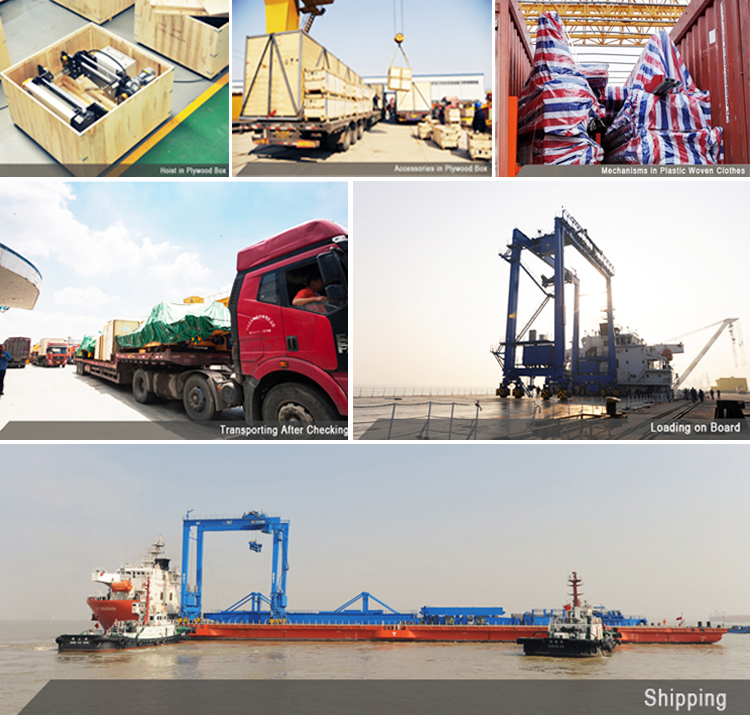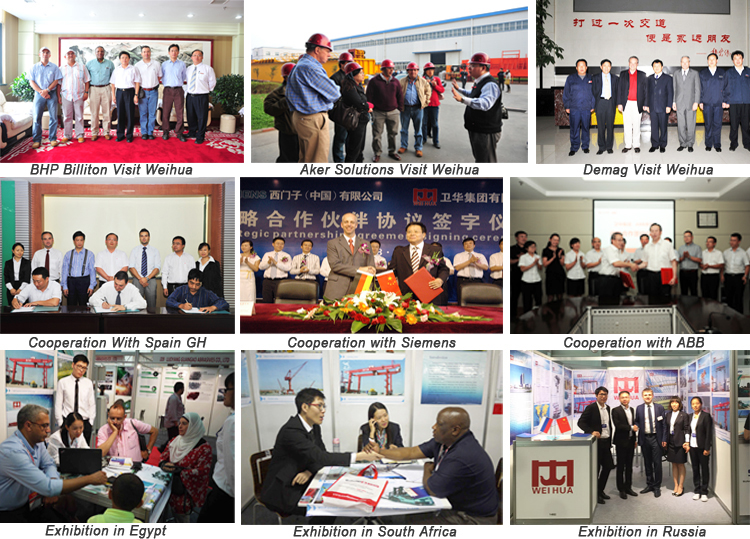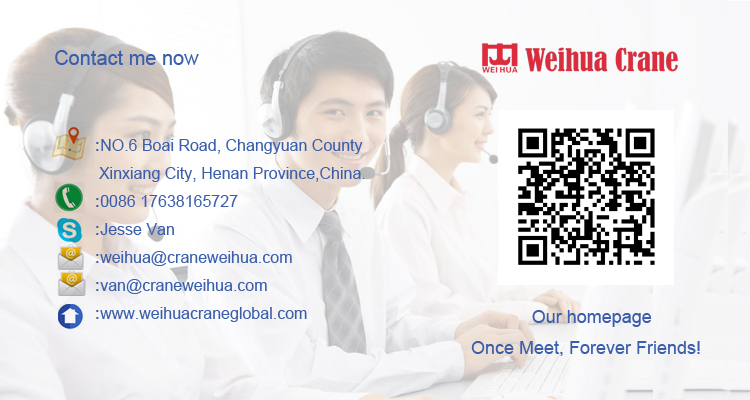 Response Time : 08:00-24:00
Founded in 1988, Weihua Group is a leading crane manufacturer in China. The main product covers lifting machinery, port machinery, mining machinery and construction machinery, etc.