Summary
Specifications
Weight:

2500.000kg

Warranty Period:

12 Months

Condition:

New
Product Name: Single Girder Gantry Crane with Chinese Standard
Lifting Weight: Max. 20t
Lifting Height: 6, 9, 12m or other special height
Span: 7.5~31.5m or other special span
Single girder overhead crane (Chinese Standard) is a kind of crane travelling along two parallel rails and lifting mechanisms travel along horizontal main girder. Chinese standard single girder overhead crane is composed of main girder, end girders, traveling mechanisms, lifting mechanism (hoist) and electrical components. This crane is usually used in long distance workshops and runs along the rails on both sidewalls.
This crane is a single girder type crane with traditional steel girder or box-typed girder. The lifting capacity is usually less than 20 tons. This type crane can be used in steel plants, hydro-power stations, warehouses and workshops etc.

Mechanisms of Chinese Standard Single Girder Overhead Crane:


1. Rigid box-typed main girder;
2. Shot blasting for the whole body after welding and releasing internal stresses;
3. Painting epoxy zinc-rich primer, and the thickness of oil film is 140μm;
4. Main girder and end girders are connected by 10.9 degree high-strength bolts;
5. Driven by electric reducer or traditional LD drive system;
6. Running smoothly, brake efficiently, long service life;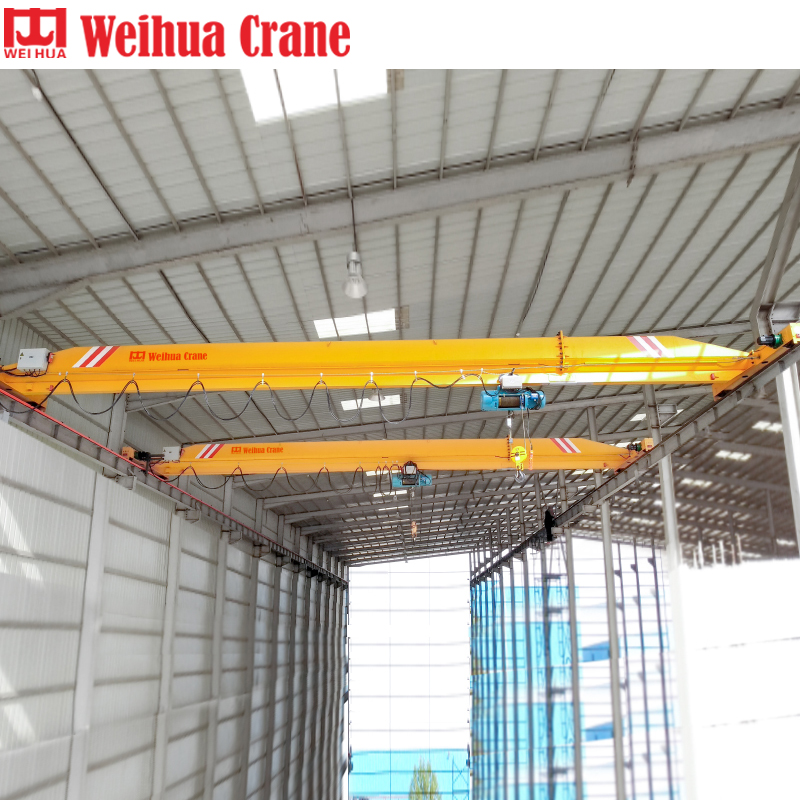 Electric System:


1. Supplying power through steeples slide line;
2. The crane and hoist are mutually independent and could travel at the same time;
3. Etch-proof control handle with protection degree of IP54;
4. Electric cable is suspended in cable trolley which slides flexibly and smoothly on a C-type steel;


Safety Protection:


Overload limiter, limit switch (lifting and travelling), interlocking protection device, buffer, rail clear plate, shield, bus protection plate, anti-collision device, main disconnecting switch, emergency brake system and motor overload protection device.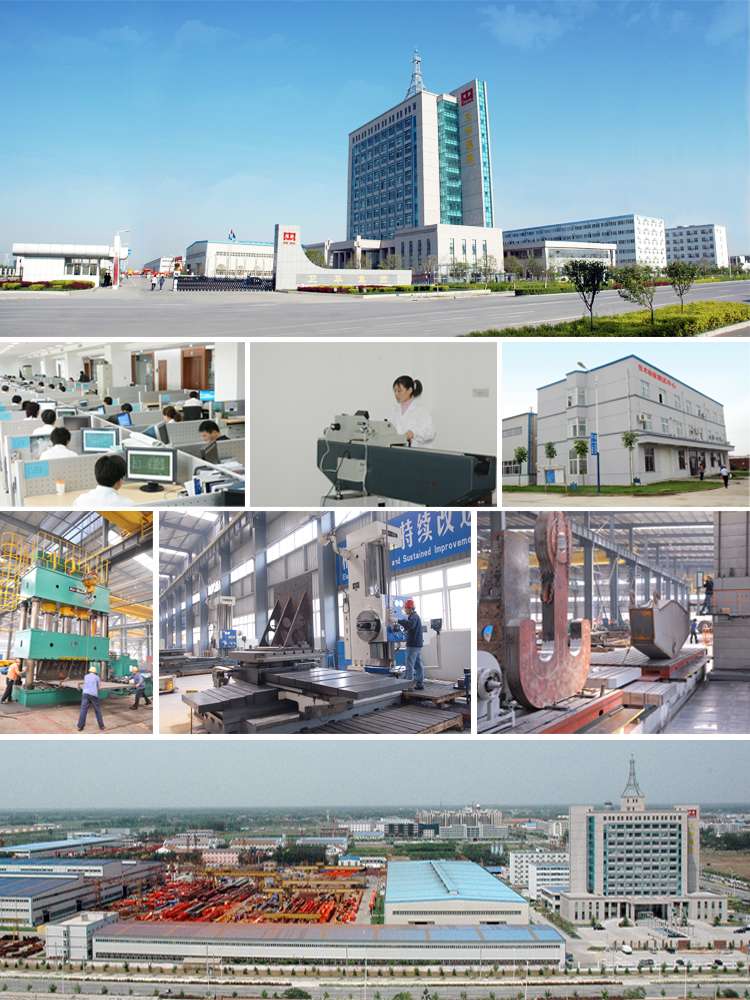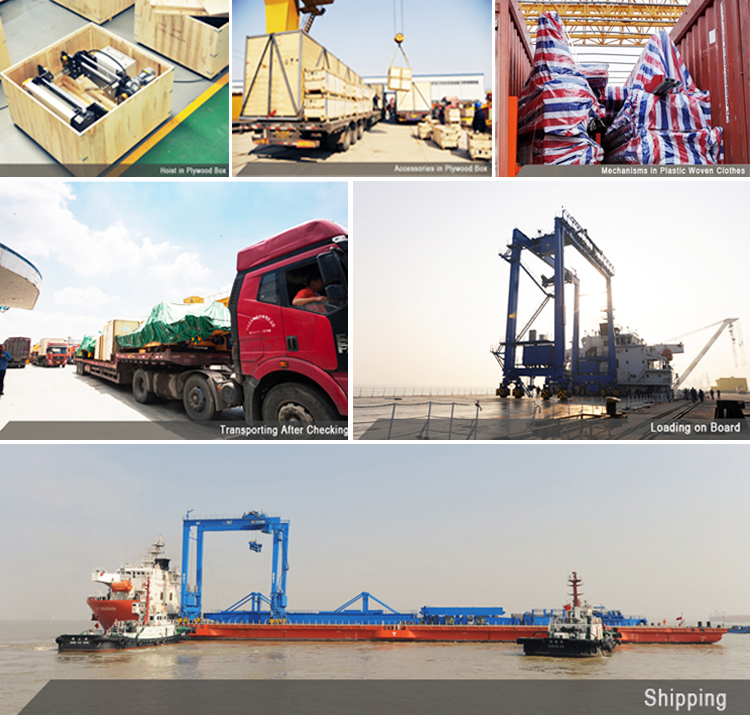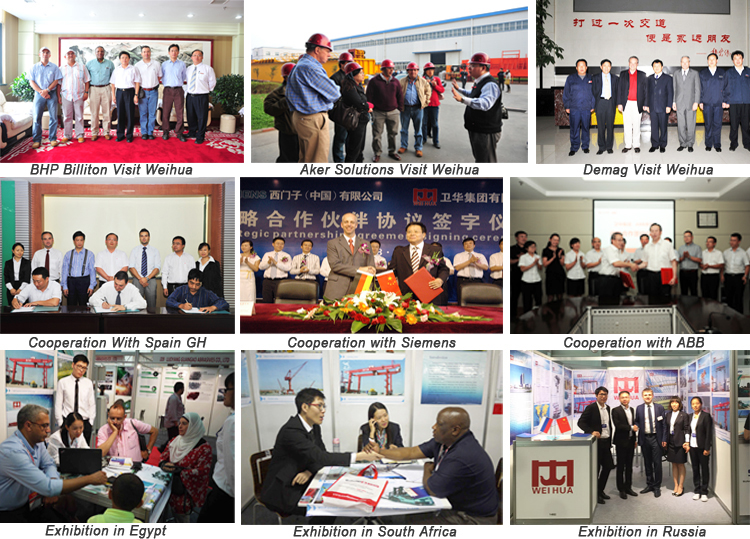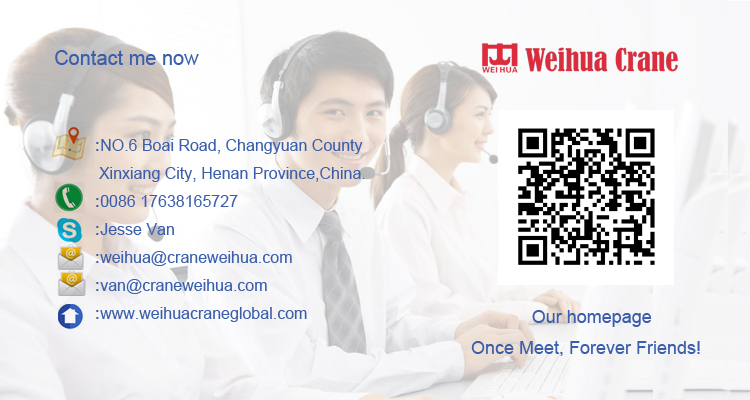 Response Time : 08:00-24:00
Founded in 1988, Weihua Group is a leading crane manufacturer in China. The main product covers lifting machinery, port machinery, mining machinery and construction machinery, etc.