Industrial Equipment & Component
>
Air Compressor
>
Air Compressor
>
WINDBELL
>
Windbell WBS-110A two stage compresse...
Summary
Dimension(L*W*H):

2600*1450*1800

Model Number:

WBS-110A

Brand Name:

WINDBELL

Place of Origin:

Zhengzhou,Henan
Specifications
Weight:

3850.000kg

Condition:

New

Moving Type:

Other

Out pressure :

0.7-1.2 Mpa

Air delivery :

21.5~15.8 m³/min

Motor power :

110KW

Weight:

3850 kg

Windbell WBS-110A two stage compressed screw air compressor.
Compared with single stage compression, Windbell WBS-110A two stage compressed screw air compressor tends to the most isothermal compression, and in principle, two stage compression ratio can save energy by more than 10%.
Two stage compression machine is adopted, which uses two groups of screw rotors with different sizes to achieve reasonable pressure distribution, reduce the compression ratio of each compression, and reduce the heat generated by the compression process.
According to the working principle of compressor, isothermal compression is the most energy saving. The lubricating oil spray type cooling is adopted between the two compression stages, and the cooling efficiency is high, which achieves the isothermal compression and reduces the compression power consumption.
Energy saving effect of Yong Bang two stage compressed air compressor:
1. Each level of compression ratio is small (leakage reduction) energy saving 2%~5%.
2. Stage cooling energy saving 5%~8%.
3. Configure high efficiency motor energy saving 2%~4%.
4. High efficiency rotor type line energy saving 5%~8%.
5.Total energy saving range 14~25% If the permanent magnet frequency conversion energy saving range 19%~40%.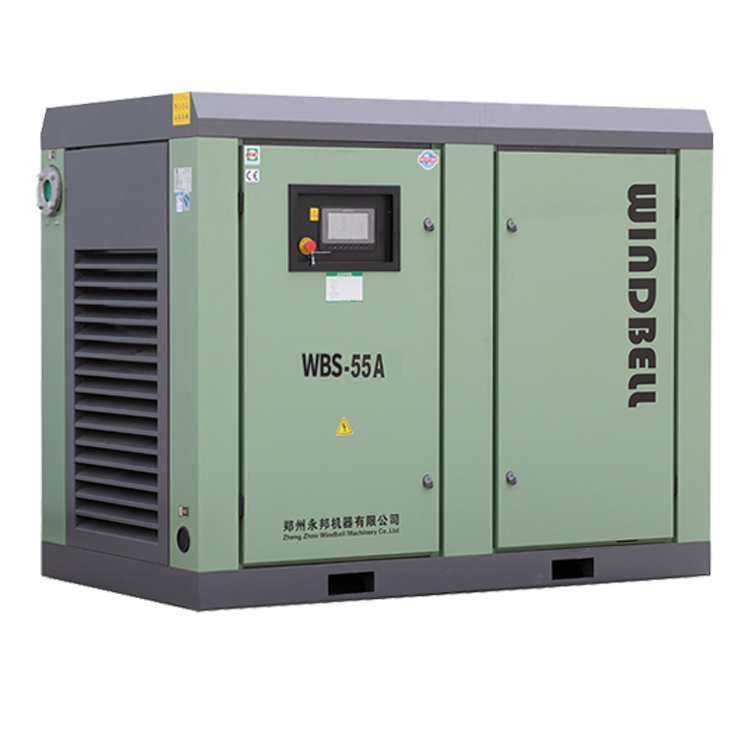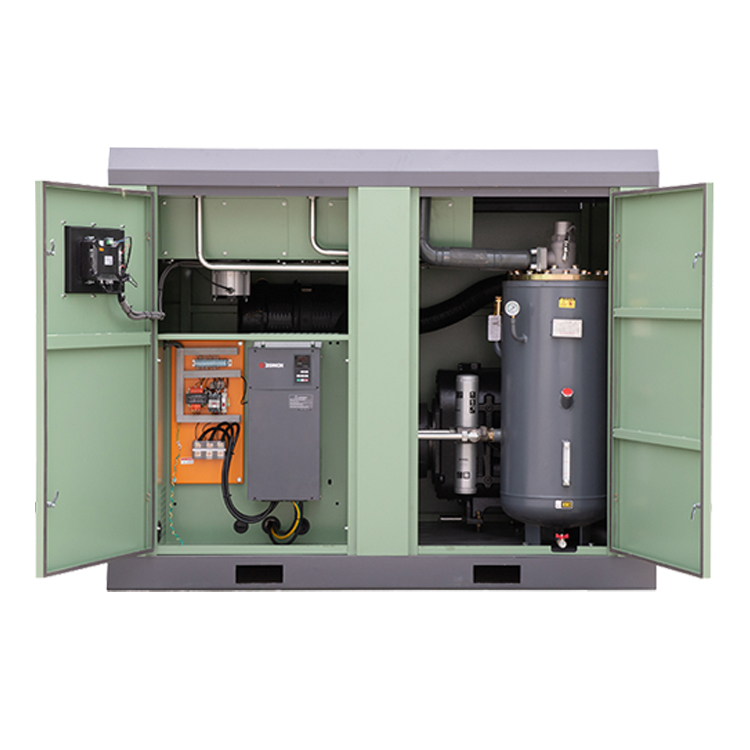 More Air Compressor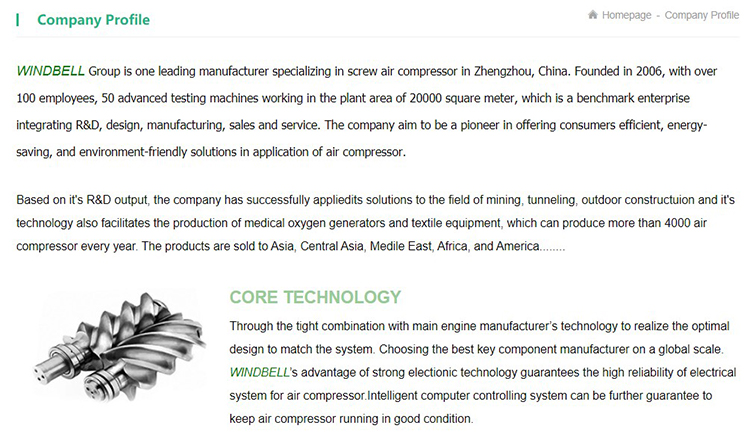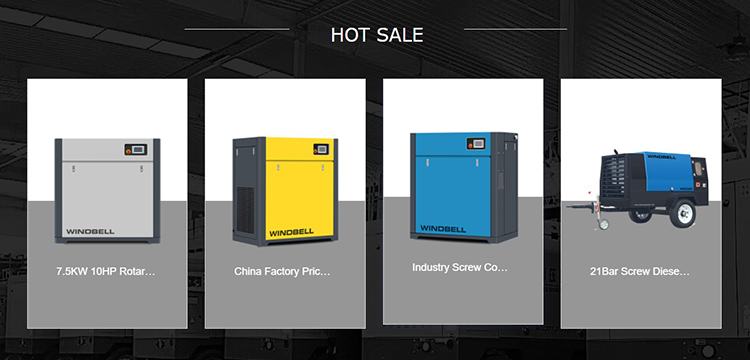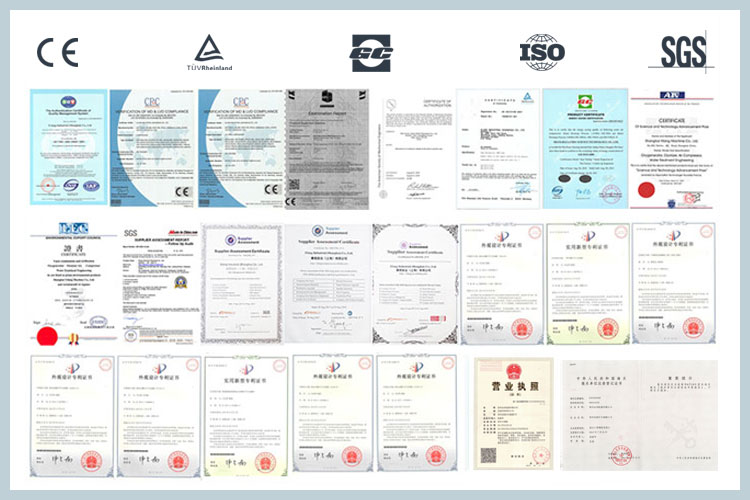 Response Time : 24h
Zhengzhou Yong Bang Machinery Co. Ltd. (hereinafter referred to as the Yong Bang company), located in Zhengzhou national hi tech Industrial Development Zone, is to screw air compressor