Summary
Specifications
Weight:

1111.000kg

Condition:

New

Moving Type:

Other
Yong Bang diesel mobile screw air compressor advantage:
The famous brand of diesel engine, the service stations throughout the country network, each of your needs we can hear.
The control valve manufacturers and international professional cooperation, hundreds of thousands of times the fatigue test verification, to ensure your every gas demand.
The high-definition digital display, simple operating system, each running state real-time detection machine.
Full steel pipe and flexible connection, prevent aging pipeline burst cause leakage, reduce oil pressure loss.
The international and professional air filter, oil filter and oil separator manufacturers cooperation, ensure the safe and stable operation of the machine
The super rich amount of conventional design, to ensure the normal operation of the machine in harsh conditions.
The advanced modular design concept, the unique design of the air duct, reflected in the details of the ingenuity, ensure that every machine is highly efficient and reliable.
The technical parameters of Yong Bang diesel mobile air compressor: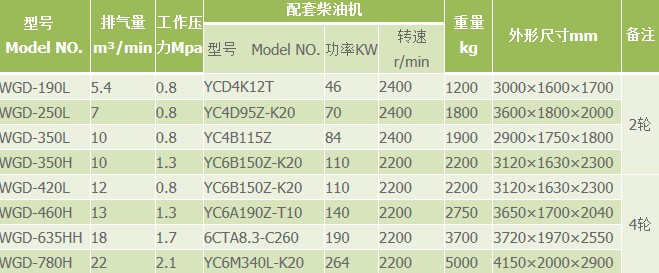 Response Time : 24h
Zhengzhou Yong Bang Machinery Co. Ltd. (hereinafter referred to as the Yong Bang company), located in Zhengzhou national hi tech Industrial Development Zone, is to screw air compressor