Summary
Specifications
Product PDF
Summary
Dimension(Long * Breadth * High):

5128*3416*3120mm

Machine Weight:

18200kg

Model Number:

TY160

Brand Name:

XCMG

Place of Origin:

Jiangsu, China

Certification:

CE/ISO
Specifications
Weight:

18200.000kg

Condition:

New

Moving Type:

Other

Moving Type:

Crawler Bulldozer

Minimum turning radius:

3100mm

Maximum traction power:

148kN

Warranty of core components:

1 Year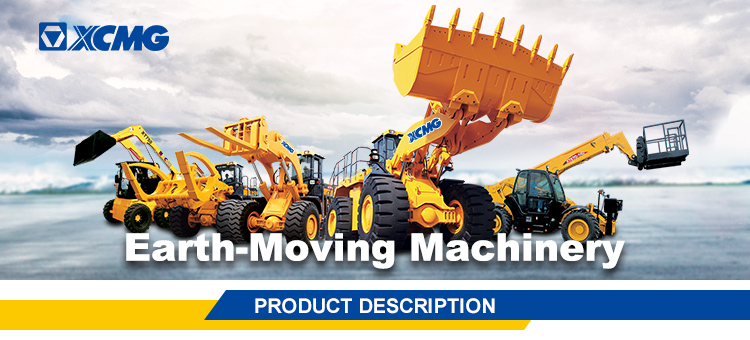 XCMG Offcial TY160 160HP Small Crawler Bulldozer.
XCMG bulldozer TY160 which has excellent power, reliability and a long service life. Through the introduction of Japanese D65A-8 bulldozer technology, at the same time absorb the advantages of D60A-8, The TY160 crawler type bulldozer has been developed by the domestic design.

XCMG Bulldozer TY160 Technical Characteristics:
* The appearance of the vehicle is based on optimization design.
* High engine power reserve, strong torque output, low fuel consumption, reliable controls.
* Hydraulically powered, automatic speed change, shift the gears without stop the vehicle.
 * 3 elements, single stage and single phase torque convertor features high efficiency and capacity.
* The updated hexahedral cab features outstanding visibility and good tightness.
* Using the triangle spline and the gear of crowned teeth and tip relief in the final drive to average the loads on the trans-mission components for more stability, prolong the lifetime.
* New blade is more durable and capacious.
* Alarming & monitoring system is reliable.
* Reliable manual- operated spool valve and external mounted valve for easy maintenance.

Name

Remarks

Specifications

Overall size of the machine(mm)

Straight shovel, traction rod

5128×3416×3120

Straight shovel, three toothed soil loosen

6215×3416×3120

The use quality of the whole machine(kg)

Straight shovel, traction rod

17100

Straight shovel, three toothed soil loosen

18700

Maximum traction power (kN)

148

Minimum turning radius (mm)

3100

Maximum climbing performance (°)

30

Minimum ground clearance (mm)

No crawler

400

Average ground specific pressure (MPa)

0.065

Forward speed (km/h)

F1

3.1

F2

5.47

F3

9.07

Back speed (km/h)

R1

4.03

R2

7.12

R3

11.81

Tracked ground length (mm)

2430

Caterpillar center distance (mm)

1880

Production efficiency (m3/h)

30m distance

350

Engine

Model

Weichai WD10G178E25

type

Water cooling,straight line,four stroke,direct injection

The number of cylinder - bore * stroke (mm)

6-126×130

Rated power (kW)

131

Rated speed (r/min)

1850

Maximum torque (N.m/r/min)

830/1000~1200

Fuel consumption rate (g/kW.h)

≤210

Walking system

type

Swing type and balance beam suspension structure

Pitch (mm)

203.2

Number of wheels of single side belt

2

Number of single side pulley

unilateral and 2 bilateral

6

Crawler height (mm)

60

Working device

Straight shovel single shovel capacity (M3)

3.9

The maximum lifting height of the blade (mm)

1095

The maximum depth of soil cutting blade (mm)

545

The maximum tilt blade height (mm)

860

Type of soil looser

Three teeth

Three tooth looser tooth distance (mm)

950

Three tooth looser

Soil depth (mm)

572

Elevation (mm)

702

The three tooth scarifier weight (kg)

1621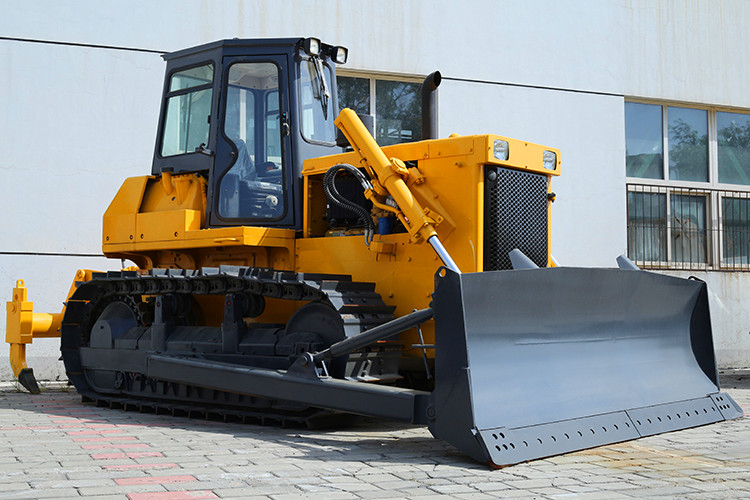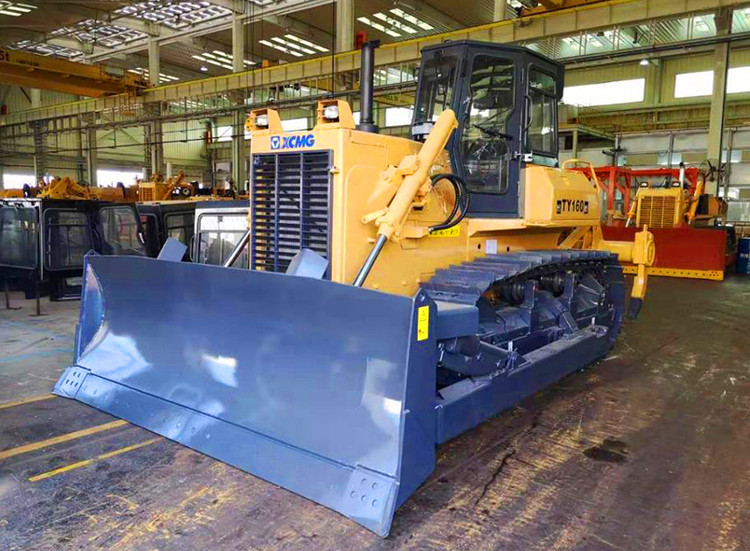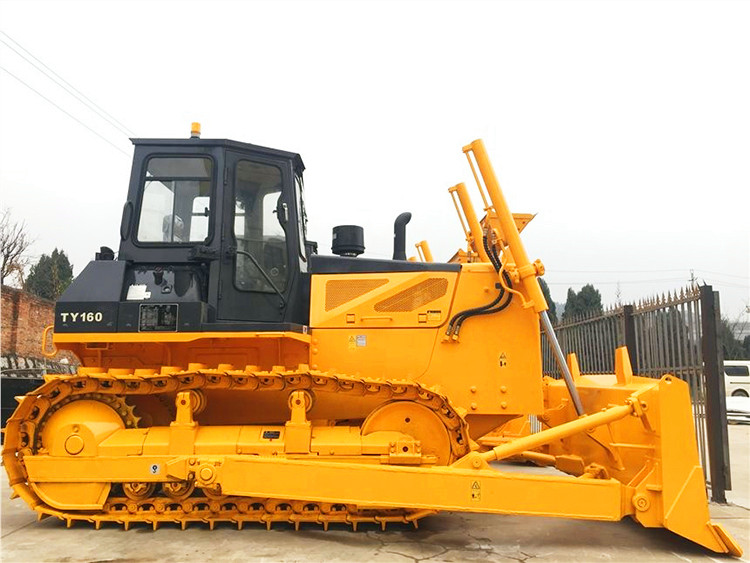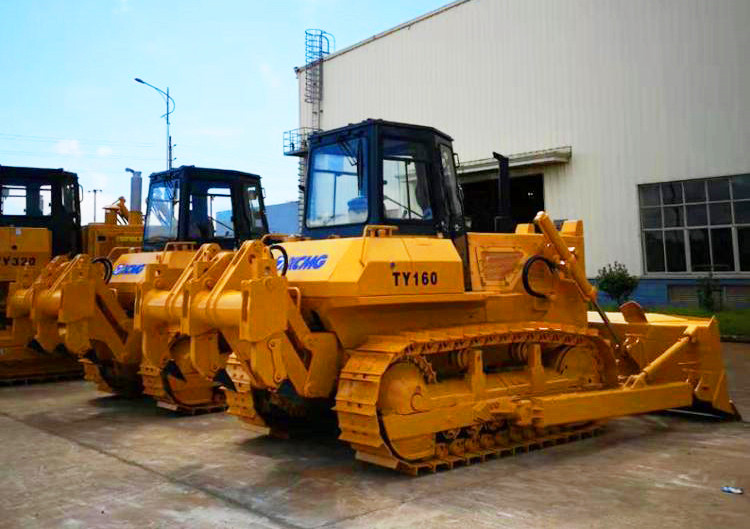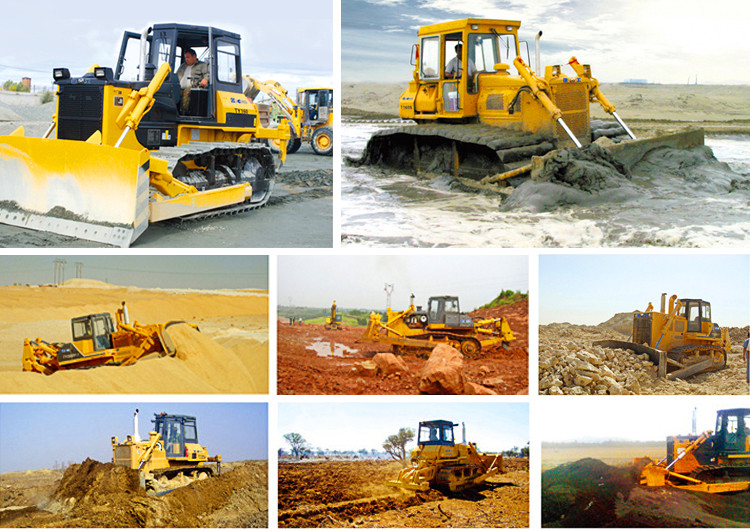 uMore XCMG Bulldozer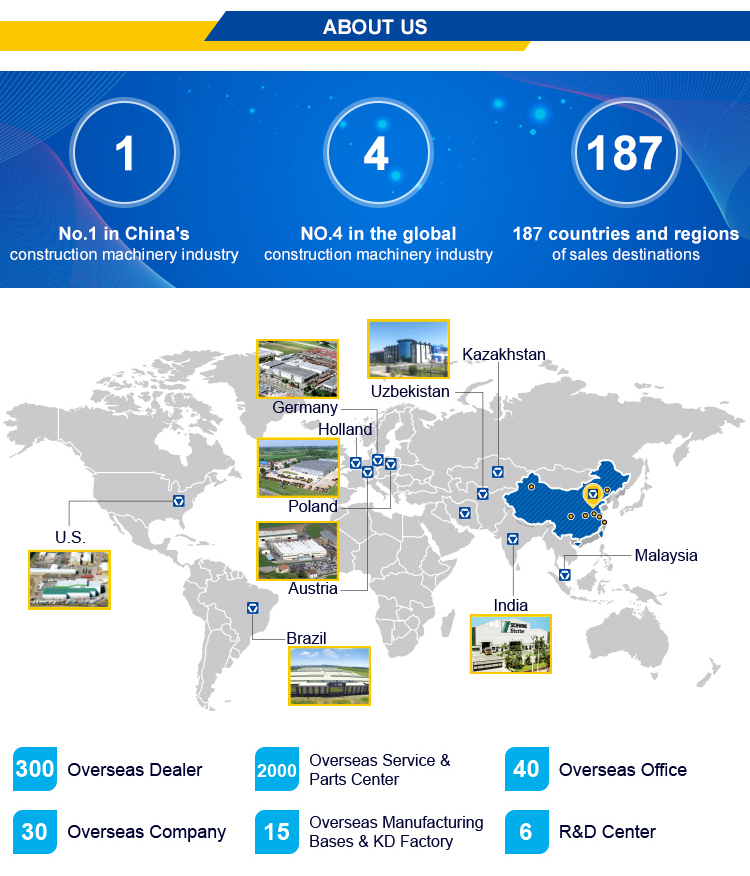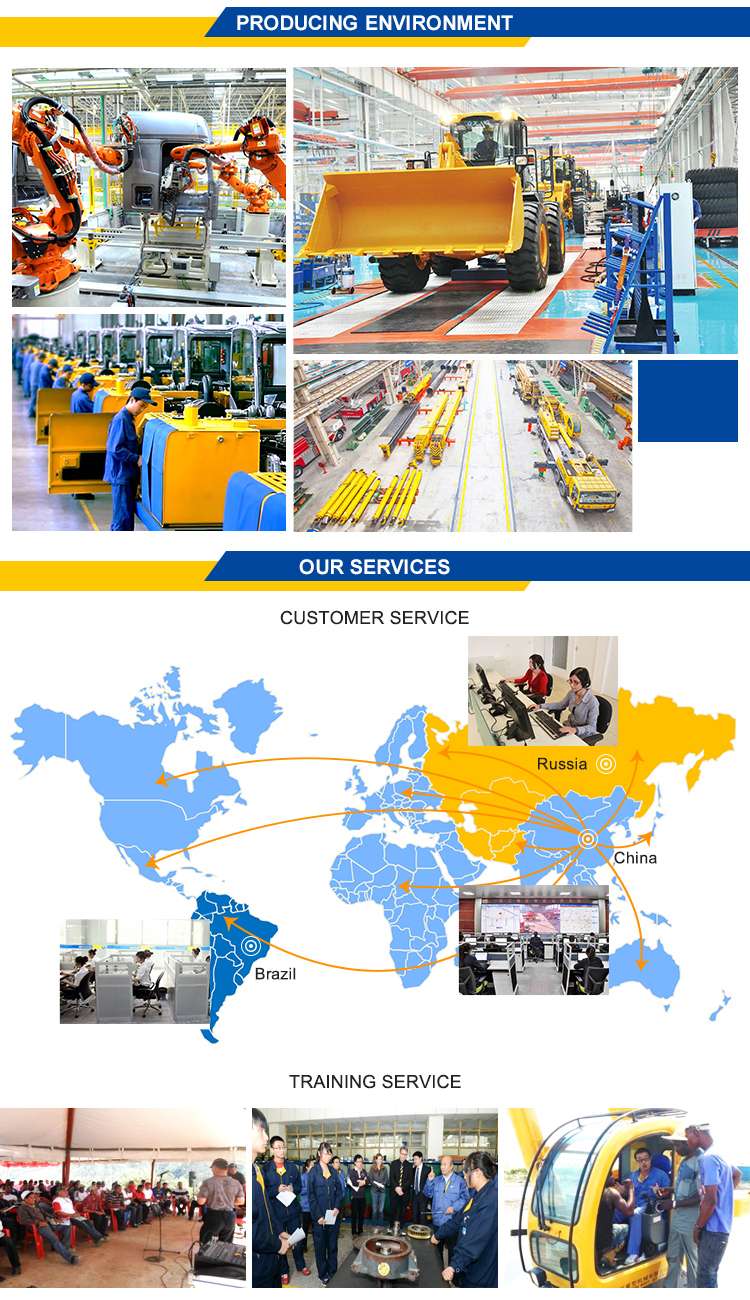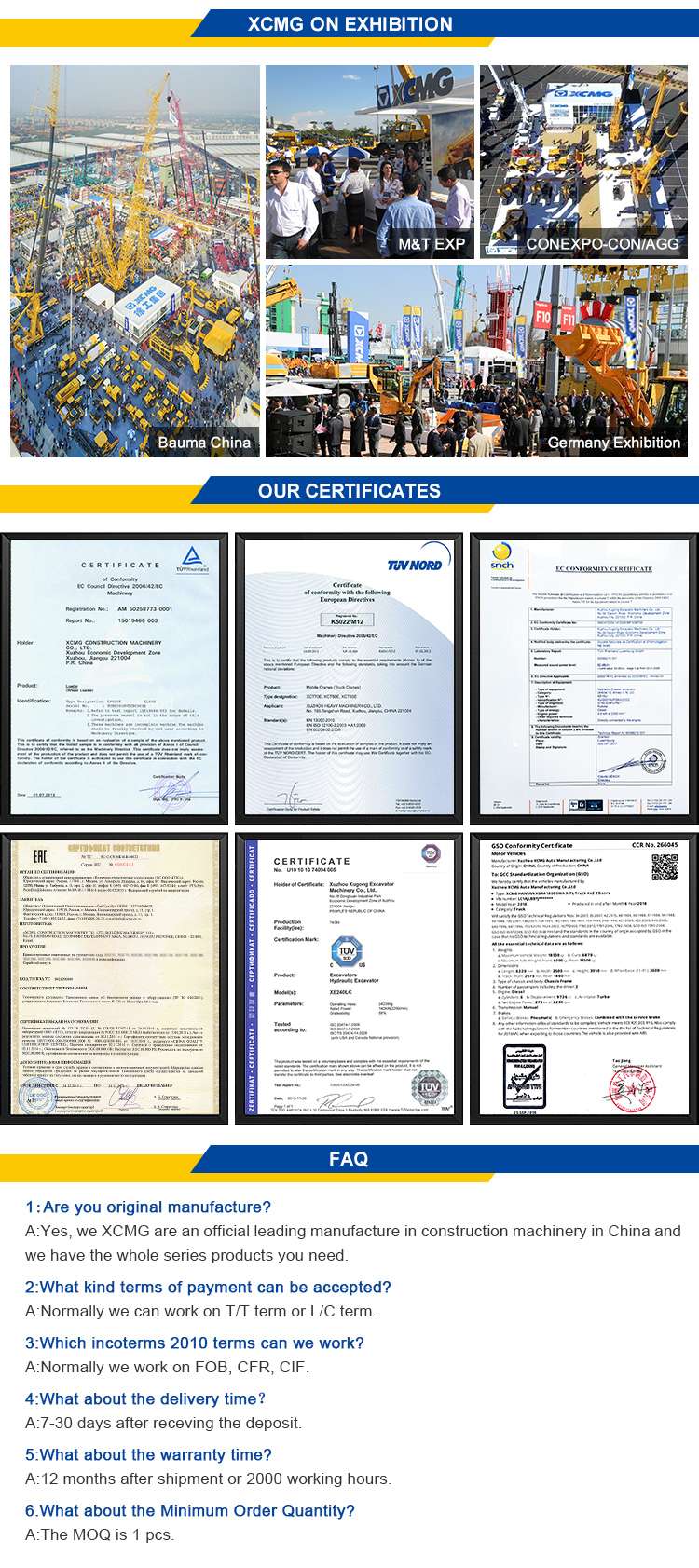 Product Catalog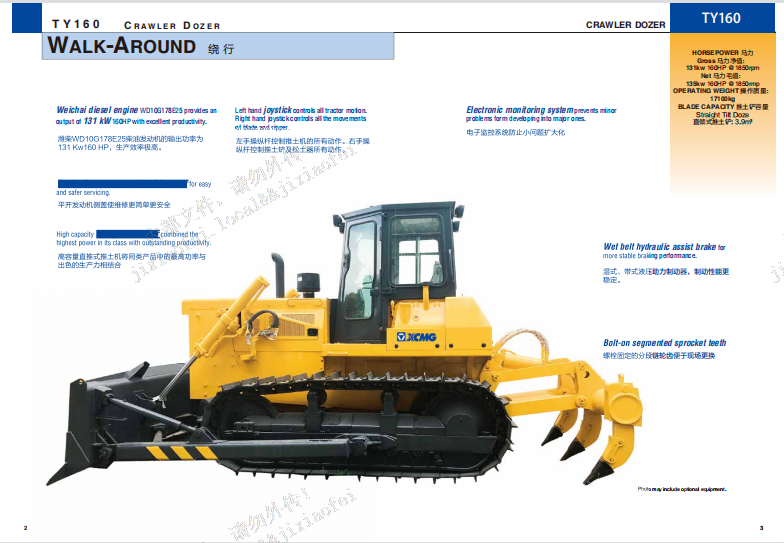 Response Time : Within 24 hours
XCMG was founded in 1943. XCMG products include: excavators, loaders, cranes including earth-moving machinery, road machinery, concrete machinery, mining machinery and other 12 construction machinery.