Summary
Brand Name:

XCMG

Place of Origin:

China
Specifications
Weight:

30.000kg

Condition:

New

Moving Type:

Other


With good pressure-bearing and reliable impulse, the hydraulic hose series can meet working conditions under different temperatures and applies to medium and high voltage system.
Stripping and non-stripping rubber products match different pressure and working conditions, satisfying requirement of different main engines.
Compact hydraulic hose with small bending radius, compact size and lighter weight applies to assembly in narrow space.
The hydraulic mental series with high reliability satisfy different pressure and temperature conditions.
Φ6~63mm of bending range, one time molding of three-dimensional size, deviation of angle and size precision≤ 1°and 2mm respectively.
Welded mental tube with powder coating technology and neutral-resistance salt spray test 500h (level 9) satisfy working conditions under different temperature and humidity.

Types and Parameters of Hydraulic Hose

Product types

Range of specification

Range of pressure resistance

Impulse

Temperature range

Braid hose

DN6~63mm

40~415bar

≥300000 times

-40-100°C

Steel wire external-braided hose

DN6~19mm

105-21Obar

≥200000 times

-40~100°C

Spiral hose

DN6~63mm

175~421bar

≥600000times

-40~100°C

Resin hose

DN6~13mm

140-210bar

≥200000 times

-40~120°C

Constant pressure hose

DN6~25mm

210bar

≥300000 times

-40~100°C

Duplex hose

DN6 〜25mm

140~210bar

≥300000 times

-40~100°C
Types and parameters of Hydraulic mental tube

Product types

Material

Specification of outer diameter

Thickness

Pressure range

Impulse

Ferrule mental tube

10#/20#/ST37.4

DN6~42mm

1~5mm

200~420bar

≥500000 times

Welded mental tube

20#/Q345B/SUS304

DN6~256mm

1~15mm

50~500bar

≥500000 times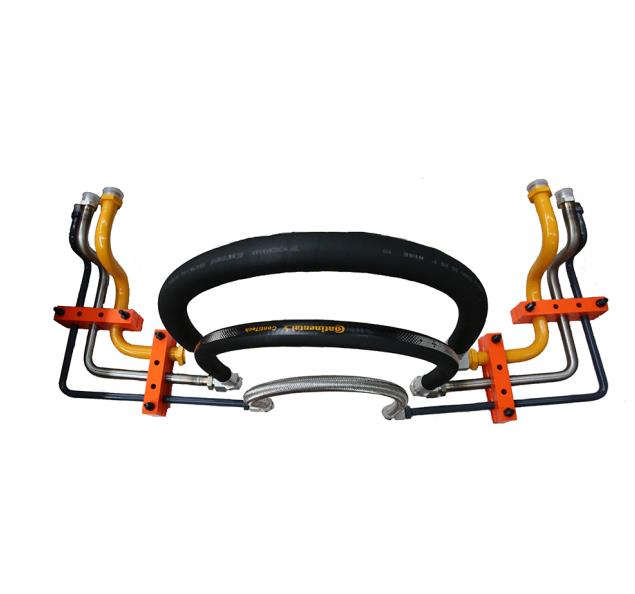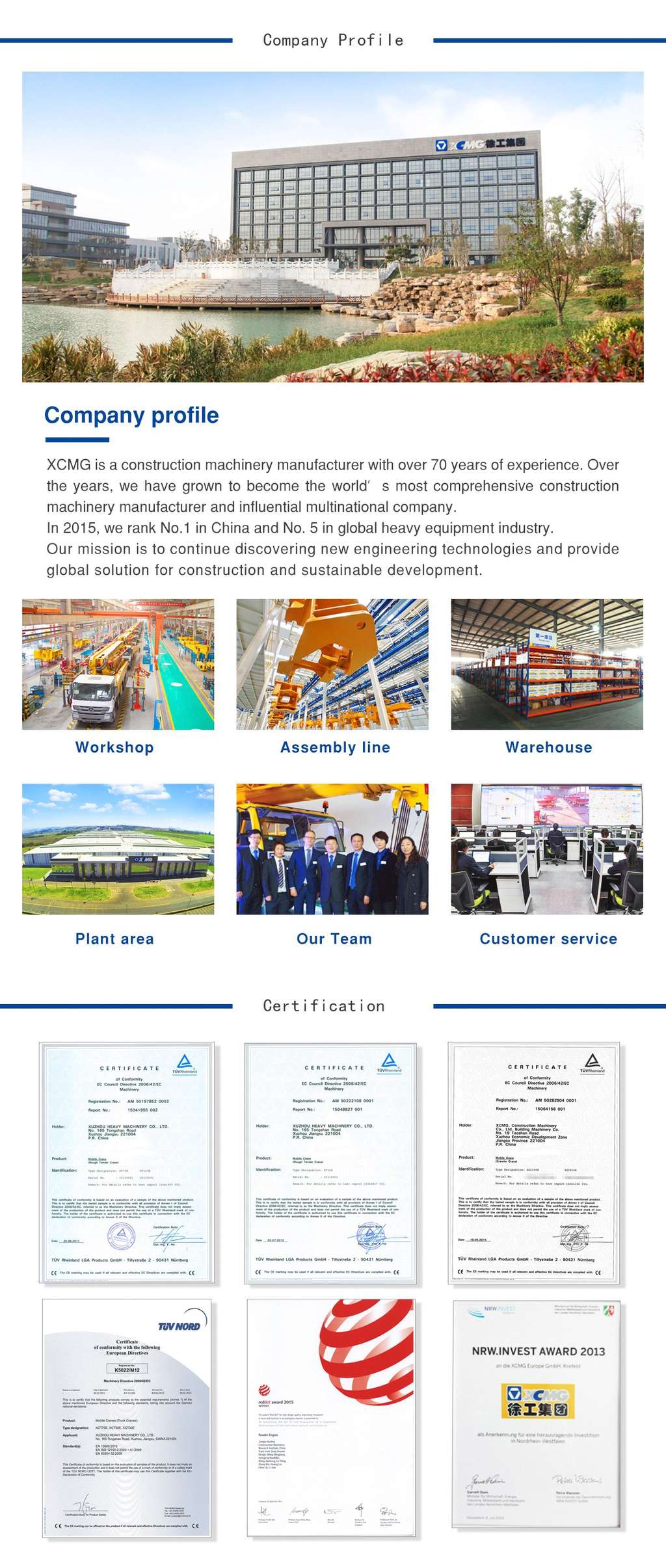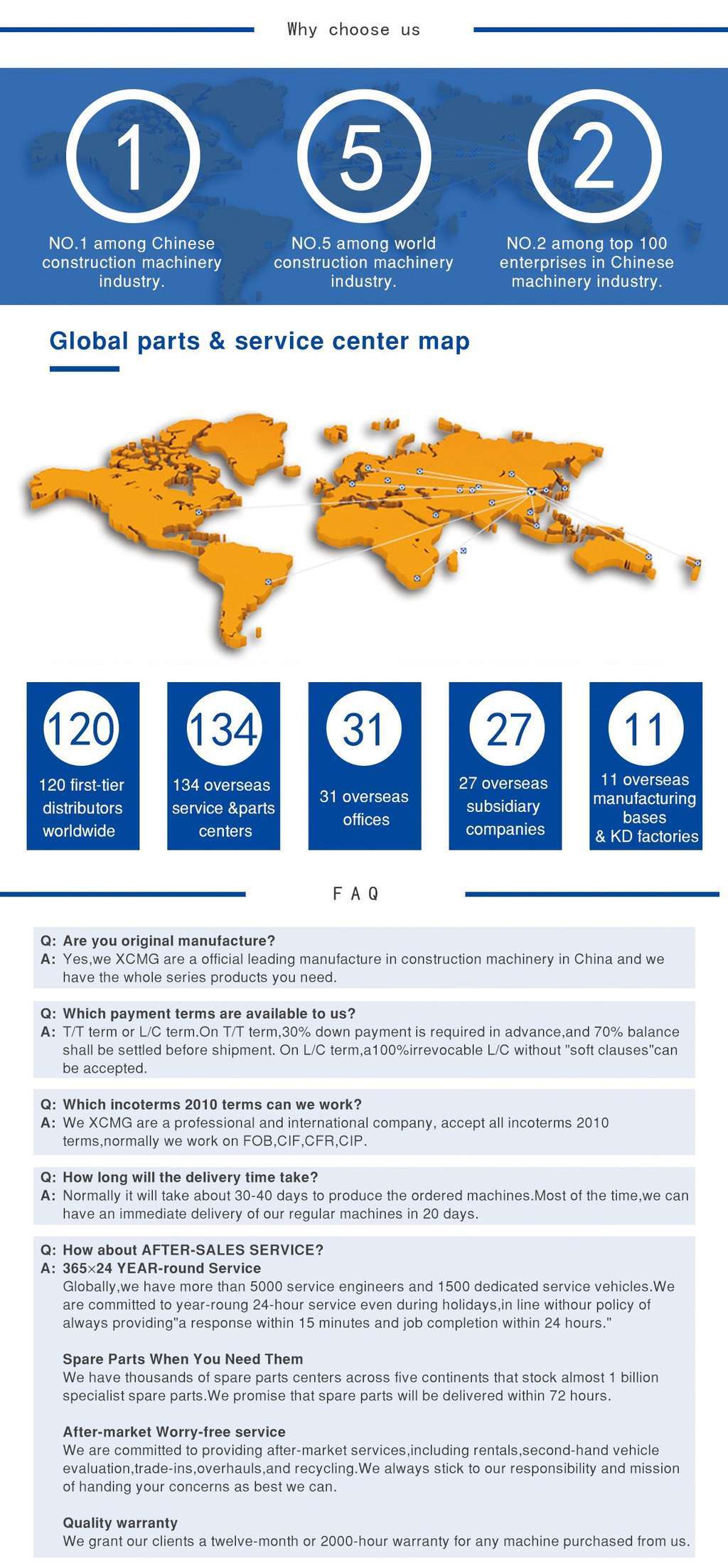 Response Time : Within 24 hours
XCMG was founded in 1943. XCMG products include: excavators, loaders, cranes including earth-moving machinery, road machinery, concrete machinery, mining machinery and other 12 construction machinery.