Summary
Specifications
Weight:

13350.000kg

Condition:

New

Moving Type:

Wheel

Curing quality:

13350kg

Rated load mass:

11520,11455kg

Total mass :

25000kg

Rated load mass:

11520,11455kg

Dimensions:

10500×2500×3270mm

Wheelbase:

4375+1350mm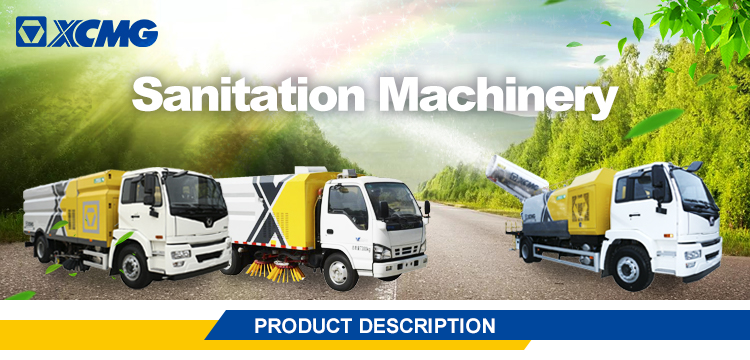 The XZJ5250GQXS5 high-pressure cleaning vehicle is a road intelligent cleaning vehicle launched by XCMG Environment Company. It is modified by Shanqi new M3000 SX1250MB4 chassis, with strong power and emission reaching the national V standard. XZJ5250GQXS5 high-pressure cleaning vehicle has independent high and low pressure water system. The working device adopts modular design. It can be equipped with a variety of cleaning operation functions and auxiliary operation functions. The water spray frame can clean old road surface stains, and the angle spray can flush the road. The edge, the guardrail isolation belt, etc.; the high-pressure spray gun can clean road signs, billboards, etc.; the spray system has powerful spray dust reduction and air humidity adjustment function. It is mainly used for cleaning operations of urban roads, squares, highways, etc.
1. Strong vehicle power
The emission reached the national V standard, and the failure rate was small. The new M3000 SX1250MB4 chassis was modified with Shaanxi Auto, and the power was strong, and the emission reached the national V standard. The auxiliary engine is Jiangling JX493G3. The auxiliary engine directly drives the hydraulic pump through the side power take-off port (PTO port) to reduce the transition of the support base and effectively reduce the failure rate.
2. High performance waterway system
a)It has independent high and low pressure two sets of waterway system. It adopts the auxiliary engine to drive the high pressure water pump and the hydraulic system of the working device. The chassis engine drives the low pressure water pump; the high pressure cleaning speed can be controlled arbitrarily.

The use of international famous brand Italian imported high-pressure water pump has reliable performance and long service life, which can ensure the cleaning effect. The high-pressure water pump drive passes the speed sensing to realize the automatic alarm protection of the pump overspeed.
。

The centrifugal water pump adopts the special centrifugal water pump of the domestic famous brand Hangzhou Weilong, which is reliable in operation and long in service life.
。

The water tank is equipped with a low water level sensing alarm system, which automatically alarms when there is no water to prevent the water pump from being damaged by water shortage.

3. Left and right boom telescopic water spray rack

The cleaning width is controlled by hydraulic pressure from 2.5m to 3.5m. When the cleaning width is 2.5m, it can achieve double water flow strong cleaning, and the cleaning ability is stronger and the effect is better. The left and right spray bars are equipped with automatic obstacle avoidance function to avoid water spray. After the frame is extended, the water sprinkler is damaged due to the impact of an external force.

4. Centralized control of electricity, liquid and gas

The control system of the whole vehicle is integrated on the plc control panel. It has a good man-machine interface and is easy and flexible to operate. The driver can complete various actions in the cab equipped with air-conditioning and air conditioning, which reduces the labor intensity of the driver. Safer and more comfortable.

5. Modular combination design

Achieve a variety of cleaning functions and auxiliary work functions
:

2) The left and right corner sprays are suitable for cleaning the curb and the guardrail isolation belt;

3) High pressure spray guns can clean road signs, billboards, etc.
;

4) Spray system can spray dust, adjust air humidity and spray air disinfectant
;

5) Low-pressure waterway system with front (water) and post-sprinklers for flushing and sprinkling. Water gun and green watering device (optional) can be used for auxiliary fire protection and road greening
.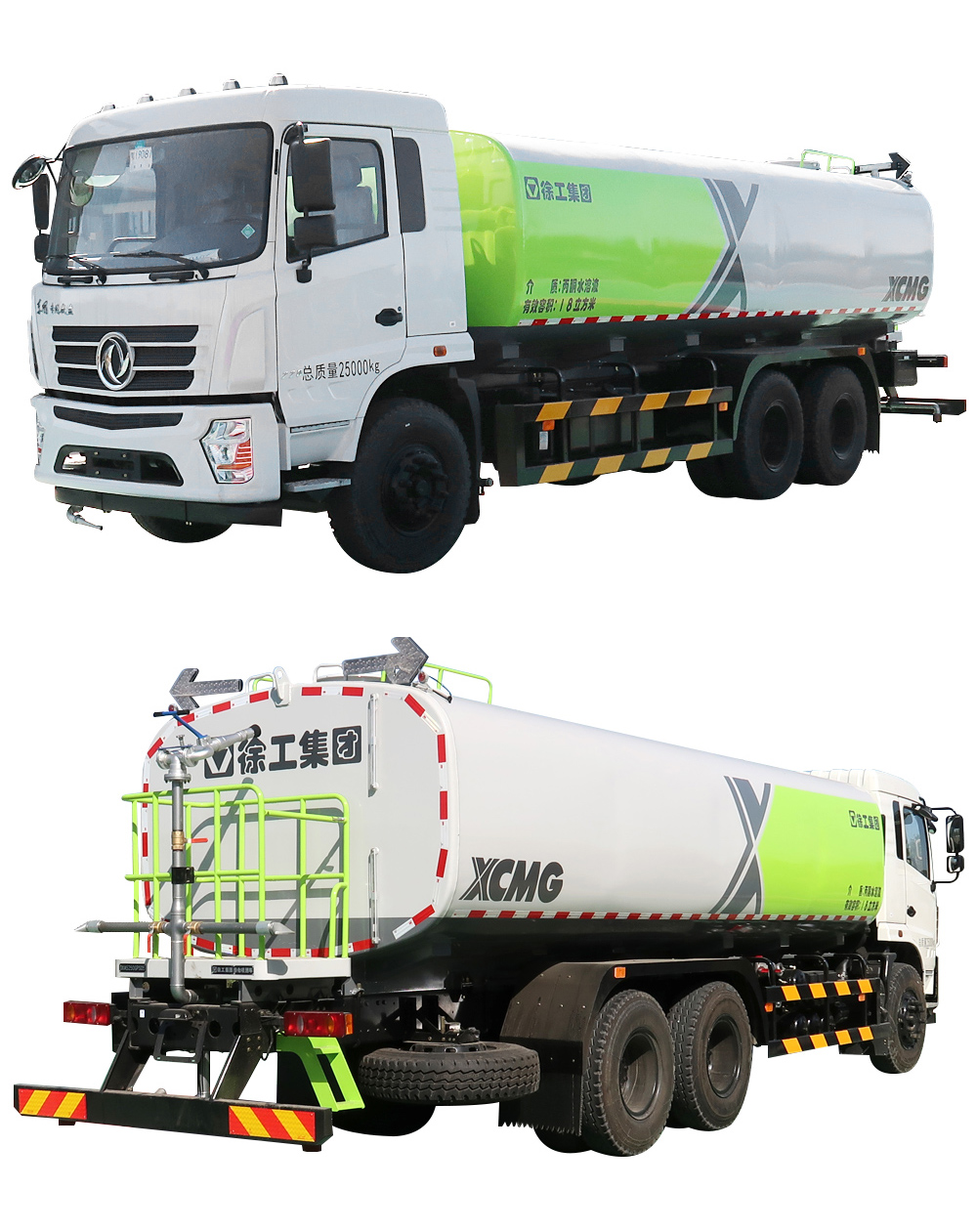 1.Chassis model and general configuration

Chassis model

SX1250MB4

Cab

New M3000 standard cab

engine model

WP6.245E50

transmission

7JS135

Wheelbase

4375+1350

Drive form

6×4

Number of springs

10/12

air conditioning

yes

Tire specifications

11.00R20 Radial tire

Cab color

Pearl green

Number of tires

10

Track (front/rear) (mm)

1860/1860

Front overhang / rear overhang (mm)

1485/2110

Curing quality (kg)

13350

Rated load mass (kg)

11520,11455

Total mass (kg)

25000

Transport medium

water

Dimensions (mm)

10500×2500×3270

2. Tank related parameters and general configuration:

Product number

XZJ5250GQXS5

Volume

11.6m³

Secondary engine and transmission system

Secondary engine

model

JX493G

rated power

57kw 3600r/min

reducer

Gear, shifting

Coupling

Universal joint drive shaft, flange connection

High pressure water system

High pressure pumps

model

PRATISSOLI

KFG36L

Water spray rack

Spray rack

Stainless steel pipe rack, double-sided telescopic

Type

High pressure piston pump

nozzle

SPARYHigh pressure washing type

pressure

12MPa

Angular nozzle

Type

SPARYHigh pressure washing type

Rotating speed

800r/min

Spray nozzle

Type

Fine atomization type

Water valve

Type

Air controlled high pressure ball valve

Water Filter

Type

Filter type

pressure

12MPa

Low pressure water system

Low pressure water pump

model

80QZF-60/90S

Water valve

Type

Air control ball valve

Type

Centrifugal

Head

90m

Rotating speed

1180r/min

Hydraulic system

Hydraulic pump

Type

Gear pump, electro-hydraulic control

Electrical System

electrical system

Control type

PLC programmable controller

Main component

Gear pump, hydraulic cylinder, solenoid valve

control panel

10-inch touch screen

Maximum system pressure

16MPa

Pneumatic system

Air source

Chassis air source

Hydraulic tank volume

30L

Connection method

Standard Yade gas valve connector

3. Special note: It is forbidden to start the auxiliary engine when there is no water or oil, use clean water source, andit is strictly forbidden to use the car during freezing in winter.

Working environment

It can be used in other time periods except when it is frozen in winter.

Road condition

Airport, urban road

Job performance

Project

Unit

Parameter

Remarks

Sprinkler cleaning width

m

2.5-3.5

Spray rod shrinkage

Sprinkler angle

(°)

30 left and right

Low pressure sprinkler speed

Km/h

0~14

Main engine speed 2500r/min

High pressure cleaning speed

Km/h

0~15

Secondary engine speed 1900r/min

High pressure cleaning capability

m2/h

25000

Speed 8km/h

Maximum cleaning water pressure

Mpa

10

Washing water flow

L/min

152

Spray water flow

L/min

152

Low pressure sprinkler flow

L/min

600~800

Low pressure rinse width

m

≥24

Water gun range

m

38

Maximum speed (full load)

Km/h

92

Maximum climbing angle

(°)

9

Approach angle

Braking distance

m

≤10

Minimum turning diameter

m

<24

Driving fuel consumption

L/100km

29.5

High pressure cleaning operation fuel consumption

L/h

14.5

Speed 8km/h

4.Other requirements, you can choose a variety of configurations according to individual needs.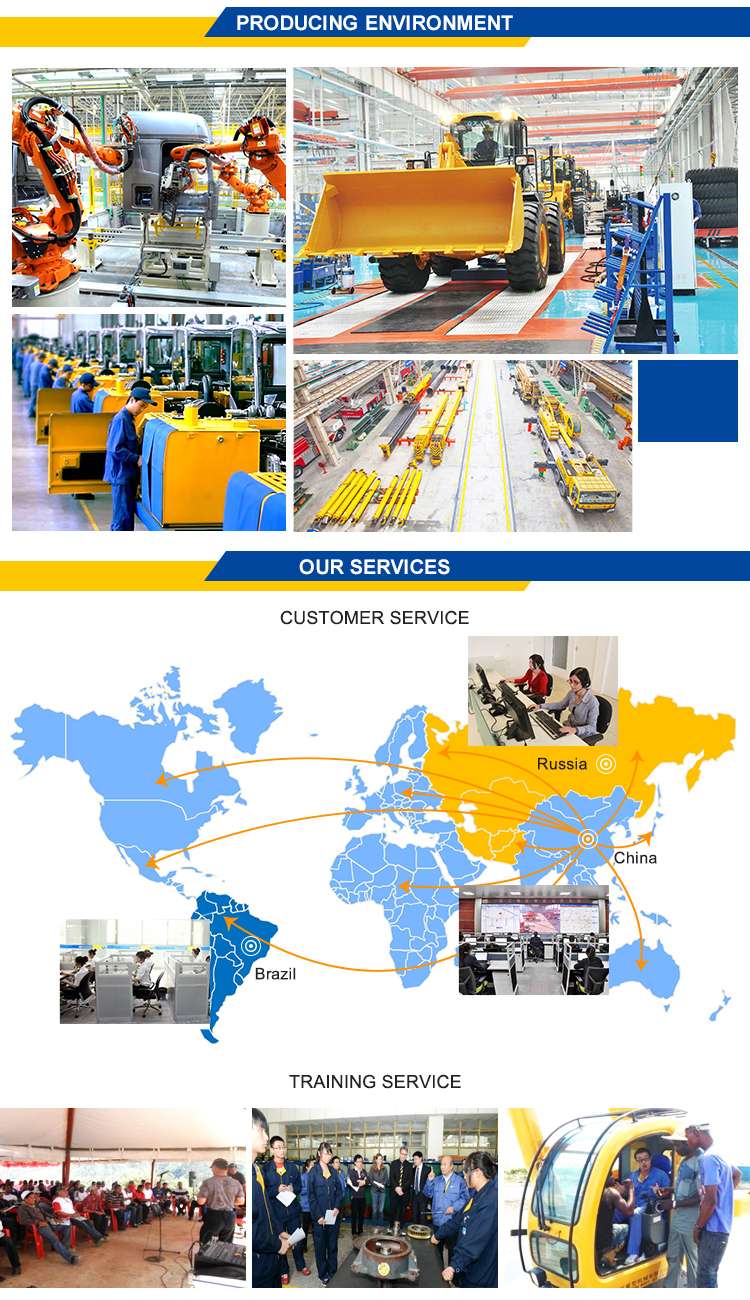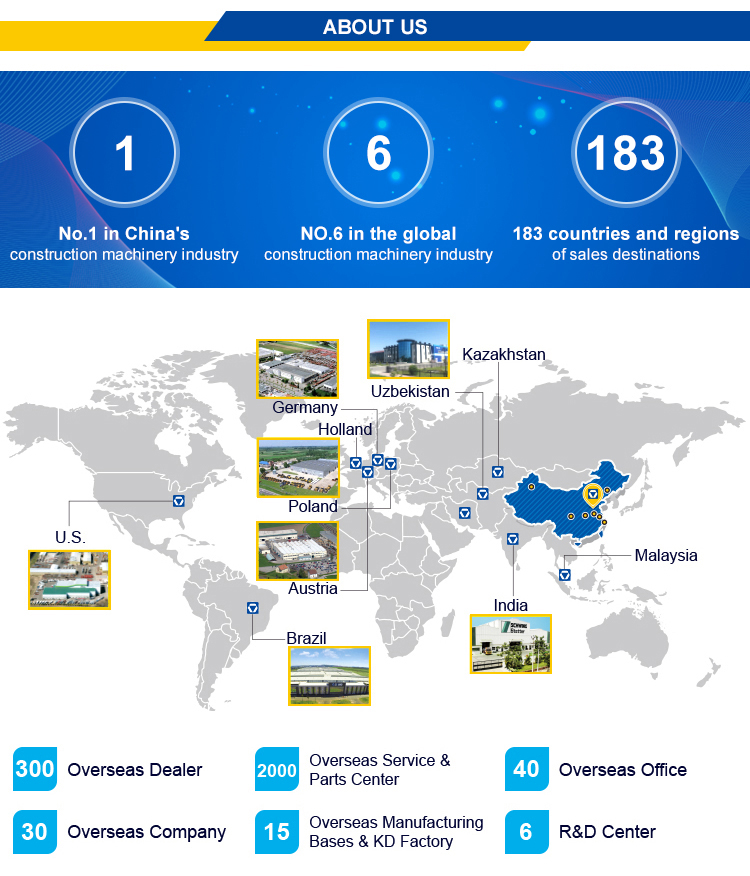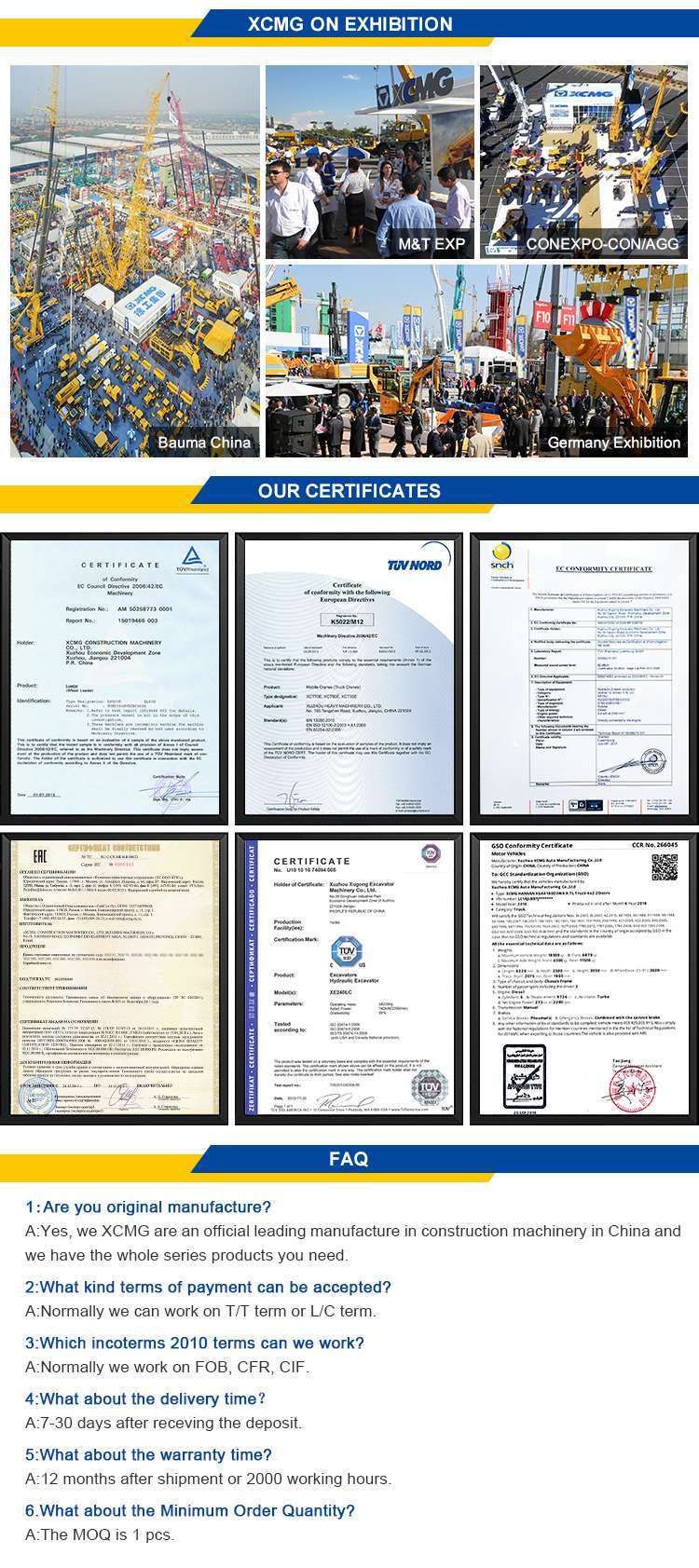 Response Time : Within 24 hours
XCMG was founded in 1943. XCMG products include: excavators, loaders, cranes including earth-moving machinery, road machinery, concrete machinery, mining machinery and other 12 construction machinery.