Engineering & Construction Machinery
>
Engineering & Construction Crane
>
Truck Crane
>
XCMG
>
XCMG Official 70ton QY70K-I Truck Cra...
Summary
Model Number:

QY70K-I

Brand Name:

XCMG

Place of Origin:

China

Span:

Longitudinal6.1m/Lateral7.3m

Max. Lifting Height:

59.4

Max. Lifting Load:

70t

Rated Lifting Moment:

2303kN.m

Rated Loading Capacity:

70t

Application:

Construction Industry

Certification:

ISO9001/CE
Details
Product Name:

QY70K-I

Display online time:

2019-11-04

weight:

43000.000kg

After-sales Service Provided:

Engineers available to service machinery overseas

Warranty:

12 Months

Condition:

NEW

Moving Type:

wheel

Overall length:

13900mm

Overall width:

2800mm

Overall height:

3575mm

Wheel base:

1470+4105+1350mm

Track:

2304/2075mm

Total vehicle mass in travel configuration:

43000kg

Engine Model:

WD615.338

Engine rated power:

276/2200kw/(r/min)

Engine rated torque:

1500/1400N.m/(r/min)

Max. travel speed:

80km/h

Min. turning diameter:

24m

Min. ground clearance:

327

Max. grade ability:

0.4

Exterior noise level during acceleration traveling:

≤122dB(A)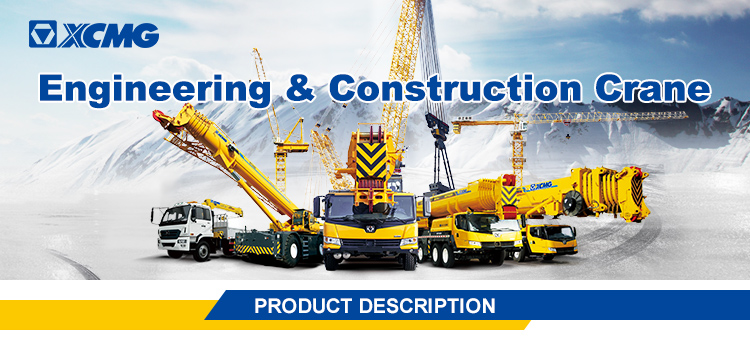 1. Full dimension flat-head cab for chassis, allcovered walking surface, double H-type outriggers and a fifth jack areavailable, as well as 360°

º

operation of boom, power system with various options.
2. It has the longest boom compared to the sameclass crane boom. Five-section boom of oval cross-section with special sliders,aligning device and high-tension steel plates contribute to smooth telescoping,reliable alignment, light boom weight and strong lifting capacity.
3. Bi-part jib, comprising one lattice sectionand one box section.
4. Double cylinder plus ropes for boomtelescoping. Thick cable and bearing are imported parts and have reliableperformance.
5. Hydraulic transmission for both superstructureand chassis. Each mechanism speed can be regulated steplessly, so smoothmovement and easy operation can be gained.
6. Main and auxiliary winch systems can get oilsupplied by single pump or double pump. The high efficiency motor of variabledisplacement has the features of lower speed with heavy load and higher speedwith light load.
7. Slewing system with planetary reducer andconstant closed-type brake has free sliding function. Straight-tooth slewingbearing activated by a motor and a buffer valve fitted in the hydraulic systemcontribute to free sliding and reliable inching control.
8. Founding counterweight suspended highly in therear of the machine makes more space for slewing operation (standardcounterweight of 4t +optional counterweight of 1t).
9. Equipped with perfect safety devices: loadmoment indicator (LMI), hoist limit switch, outrigger pinning device andelectric level gauge. And illuminators facilitate night operations.
10. Streamlined integrated operator's cab with fullview, equipped with air-conditioner, roll-up sun shield, shock-absorbingadjustable seat, and soundproof and heat insulation.
11. Lower center of gravity, good stability, hightravel speed and manoeuvreability facilitate fast job site transfer.

12. Excellent welding technology for structuralmembers. Welding robot with advance process used for key welding make reliablequality products.


Ⅰ
.MainTechnical Data Table in Travel configuration
Description

Unit

Parameter value

Overall length

mm

13900

Overall width

mm

2800

Overall Height

mm

3575

Axle base

1st ,2nd axle

mm

1470

2nd ,3rd axle

4105

3rd ,4th axle

1350

Wheel Base

mm

2304+2075

Total vehicle mass in travel configuration

kg

43000 (not including auxiliary counterweight of 1t)

Axle load

1st and 2nd Axle

kg

17000

3rd and 4th Axle

26000

Engine Model

WD615.338

Engine rated power

kw/(r/min)

276/2200

Engine rated torque

N.m/(r/min)

1500/1400

Engine rated rotational speed

r/min

2100

Max. travel speed

km/h

80

Min. steady travel speed

km/h

3

Min. turning diameter

m

24

Min. turning diameter at boom tip

m

29

Min. ground clearance

mm

327

Max. grade ability

%

40

Approach angle

°

19

Departure angle

°

11

Braking distance (at 30 km/h, full load )

m

≤10

Oil consumption per 100km

L

45






















































































Ⅱ

.Main Technical Data Table for Lifting Operation


Max. total rated lifting capacity

t

70

Min. rated working radius

m

3

Turning radius at turntable tail

mm

3550

Max. load moment

Base boom

KN.m

2303

Fully-extended boom

1129

Fully-extended boom + Jib

580.2

Outrigger span

Longitudinal

m

6.1

Lateral

7.3

Hoist height

Base boom

m

11.8

Fully-extended boom

44.2

Fully-extended boom + Jib

59.4

Boom length

Base boom

m

11.6

Fully-extended boom

44.5

Fully-extended boom + Jib

59.5

Jib offset angle

°

0, 15, 30

Time for boom raising

s

60

Time for boom extending fully

s

80

Max. slewing speed

r/min

2

Telescoping time

Fully extended

s

150

Fully retracted

100

Outrigger extending and retracting time

Outrigger

beam

Extending

Simultaneously

s

30

Retracting

Simultaneously

20

Outrigger

jack

Extending

Simultaneously

35

Retracting

Simultaneously

30

Hoisting speed

(single line

Main winch

No load

m/min

130

Full load

75

Auxiliary winch

No load

108

Full load

98

Exterior noise level

dB (A)

≤122

Noise level at seated position

dB (A)

≤90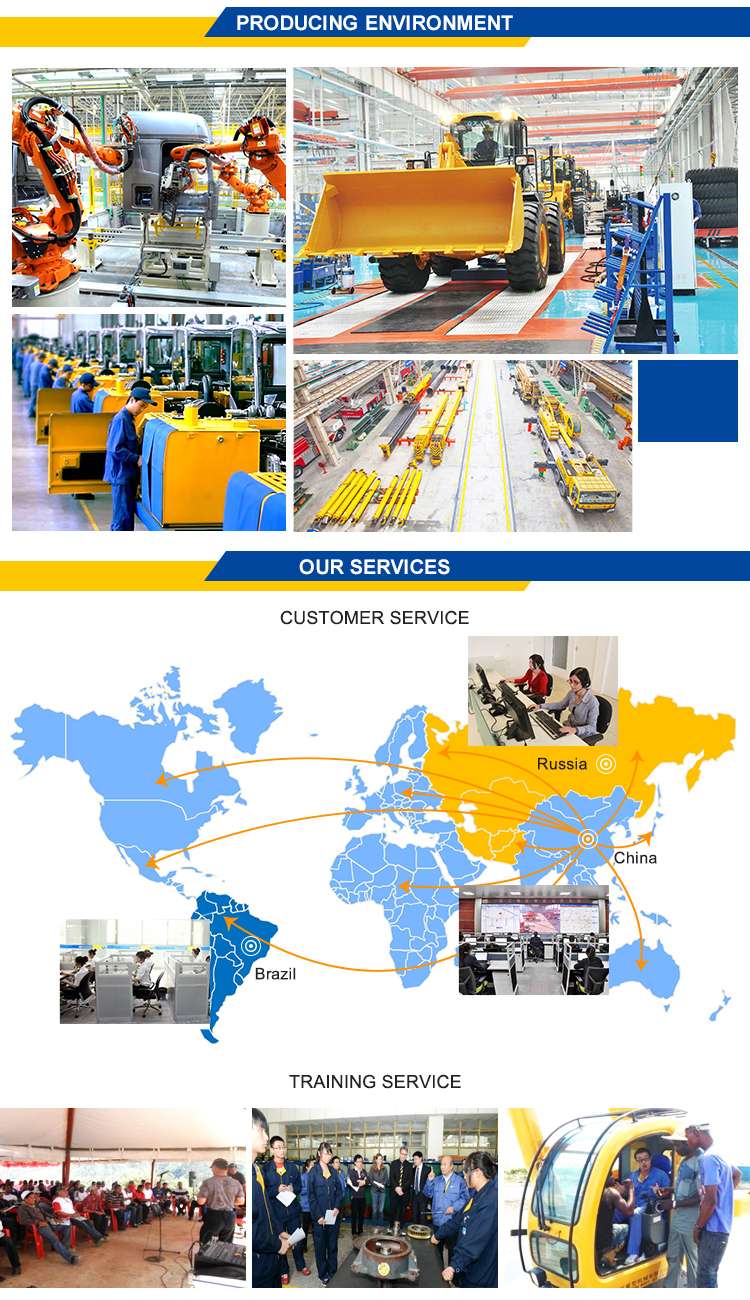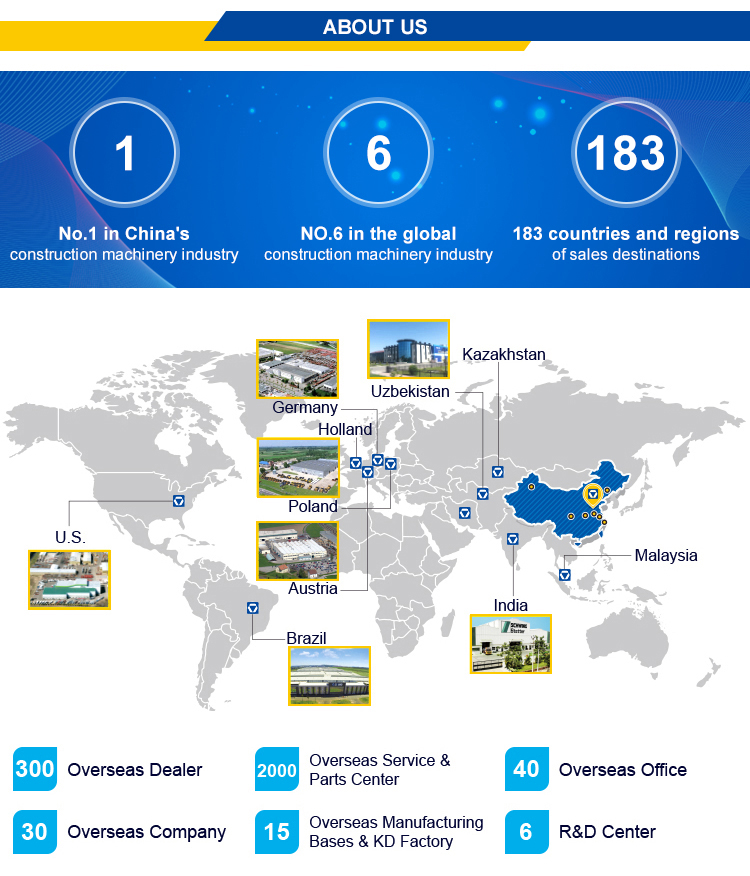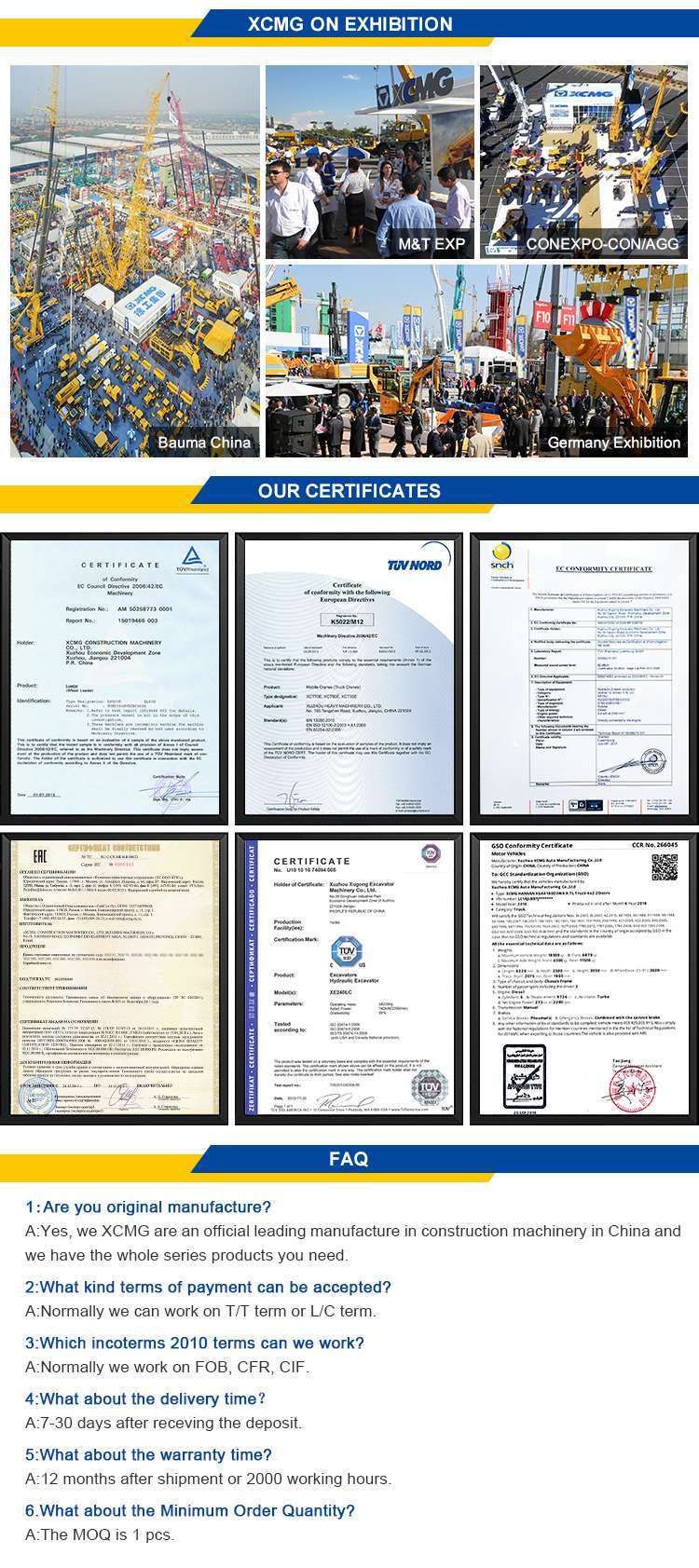 Response Time : Within 24 hours
Xuzhou Construction Machinery Group Co., Ltd. XCMG was founded in 1943. Since then, XCMG has stood at the forefront of the Chinese construction machinery industry and developed into one of the domes