Energy & Mining Equipment
>
Mining Machinery
>
Mining Loader
>
XCMG
>
XCMG Official TC6D Underground mining...
Summary
Specifications
Weight:

36100.000kg

Condition:

New

Moving Type:

Wheel

Bridge height:

2550mm

Bucket height:

2765mm

Total length:

10910mm

1st gear:

3.2km/h

2st gear:

5.6km/h

3st gear:

9.7km/h

4st gear:

16.6km/h

Light weight:

36100kg

Standard bucket volume:

5.4m³

Rated load:

14000/30864kg/lb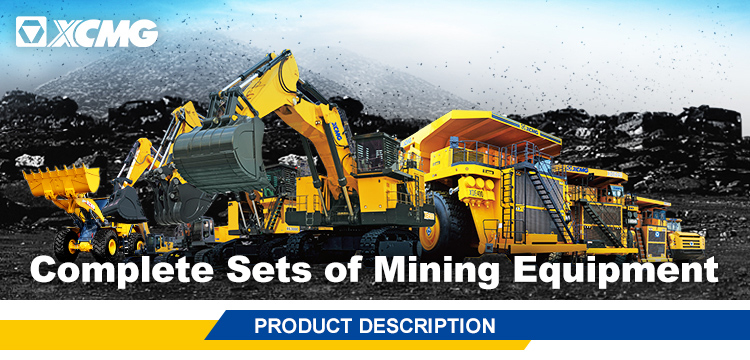 XCMG Official TC6D Underground mining loader Scraper.
Main Applications
It can be used in most applications and is an ideal choice for building constructions, open-cast mining operations, and quarry operations. It can be used for transportation and operations easily in nearly all applications.
It features really easy operations and, thanks to easy accessibility to service points, really easy maintenances.
Technical FeaturesFrame design
The frame is made of high-strength premium alloy steel sheets to realize excellent fatigue resistance, low temperature impact toughness, and welding performance, with cast steel parts applied in some high stress and pivot areas.
Sealing devices
The sealed connectors maintain the lubrication status against the ingress of pollutants to prolong the lives of articulated pins and bushings for bucket and boom, reduce the maintenance cost, and extend the service interval.
Type Z reversed 6-linkage device
The boom is made of high-strength alloy steel and the linages and rocker arms are made of cast steel. The computer aided design and the finite element analysis are applied to guarantee the mechanism strength.
Cab
Standard FOPS/ROPS certified enclosed cab and optional FOPS/ROPS driver shed.
Bucket
The incomparable productivity and structural reliability are provided to help reduce the cost per ton. The buckets of diversified sizes are available to meet the type and density requirements of most materials.        
The welded wear-resistant linings are applied in easily wearing areas to reduce the repair cost of bucket.
Perfect matching between power and drive systems
Motor
High energy-saving and environmental-friendliness, reliable running, simple structure, and convenient maintenances.
Power shift transmission
The matching between four-speed planetary power shift transmission and motor can output stable power within high speed and gear range.
Torque converter with locking clutch
When the locking clutch is engaged, the torque converter can realize higher drive efficiency and better direct drive performance, provide maximum wheel drive force, and transmit higher power.
Electronically controlled automatic gearshift
The electronically controlled automatic shift transmission improves the operating efficiency and optimizes the vehicle performance. The manual or automatic shift mode is at the driver's choice.





Response Time : Within 24 hours
XCMG was founded in 1943. XCMG products include: excavators, loaders, cranes including earth-moving machinery, road machinery, concrete machinery, mining machinery and other 12 construction machinery.