Engineering & Construction Machinery
>
Engineering & Construction Crane
>
All Terrain Crane
>
XCMG
>
XCMG China All Terrain Crane 100 ton ...
Summary
Model Number:

XCA100

Brand Name:

XCMG

Place of Origin:

Jiangsu, China

Span:

8.7m

Max. Lifting Height:

88m

Max. Lifting Load:

100 ton

Rated Lifting Moment:

3000kN.m

Rated Loading Capacity:

100 ton

Application:

construction

Certification:

CE/ISO9001
Specifications
Weight:

48000.000kg

Condition:

New

Moving Type:

Other

Color:

Red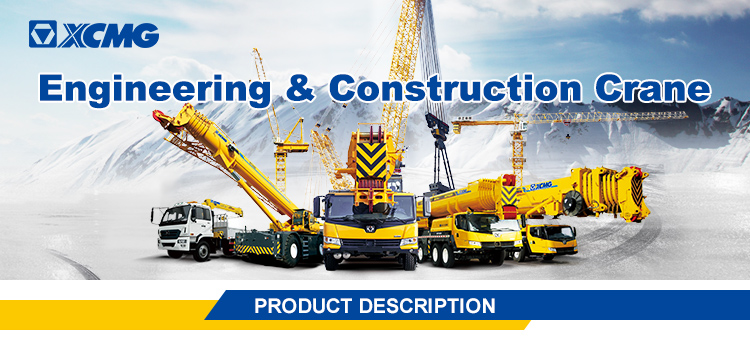 XCMG 100 ton All Terrain Crane XCA100.
Developedfor both domestic and international markets, XCA 100 all-terrain crane has anextensive applicability, and is widely suitable for lifting and installationoperations in oil field construction, wharf building, bridge erection, etc.
Witha 7-section elliptical boom extendable in the 13.4-73m range, an infiniteluffing trussed jib extendable to 44 meters (incl. an 8-m-long additionalsection) and supported by 10x8x10 H-shaped triggers, the 5-axle chassis-mountedcrane has an effective reach of as large as 108.2 meters. In addition, the twinindependent winch layout, the modular balance weights and the new-typeenergy-efficient hydraulic system also make it stand out from its industrypeers.
Its main performance characteristics arelisted as follows:
1. Alarger lifting height of up to 108 meters and a larger lifting capacity;
2. Asingle engine system of higher power and a maximum gradeability of 67%;
3.The design for efficient site transfer makes easy shifting with mounted balanceweights to nearby workplaces.
4.The new-type energy-efficient hydraulic system contributes to a lower fuelconsumption rate, a higher micro-motion performance and a bettermaneuverability;
5.The innovative application of intelligent boom technologies based on disruptiveconcepts of crane maneuverability delivers a comfortable experience ofintelligent operation;
6.The World-leading intelligently-controlled crane traveling system and theoptimal integrated control technique reduce the excessive wearing in thebraking system during a long downhill journey, and thus extend its servicelife;
7.The industry-leading HMI system of sedan-class technical sophistication makesoperation easier and quicker;
8.The new-type styling and user-friendly design make driving and operation moreconvenient.

Items

Unit

Parameters

Parameter items

-

XCA100

Dimensions

Full length of complete machine

(mm)

13180

Full width of complete machine

(mm)

2750

Overall height of complete machine

(mm)

4000

Axle base

(mm)

1600+2475+1650

Wheel track

(mm)

2340

Weight

Total mass before driving

(kg)

48000

Axle load

(kg)

12000×4

Power

Engine model (upper)

-

ISME 420 30/ISM11E4 440

Rated power of engine

(kw/(r/min))

306/1900 318/1900

Rated torque of engine

(N.m/(r/min))

2010/1200 2080/1200

Engine model (lower)

-

BF6M1013EC/OM924LA.E3A/1

Rated power of engine

(kw/(r/min))

174/2300 145/2200

Rated torque of engine

(N.m/(r/min))

854/1400 750/1200-1600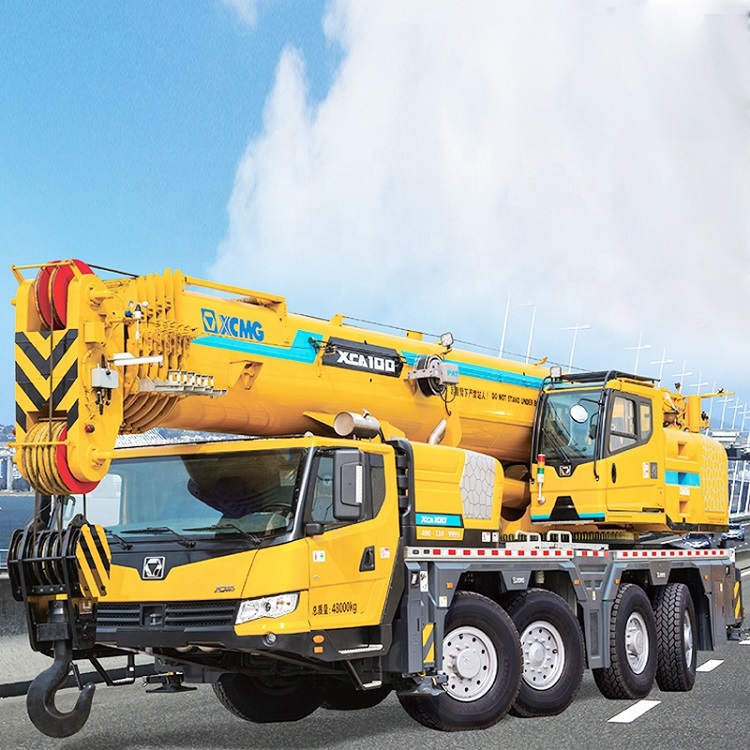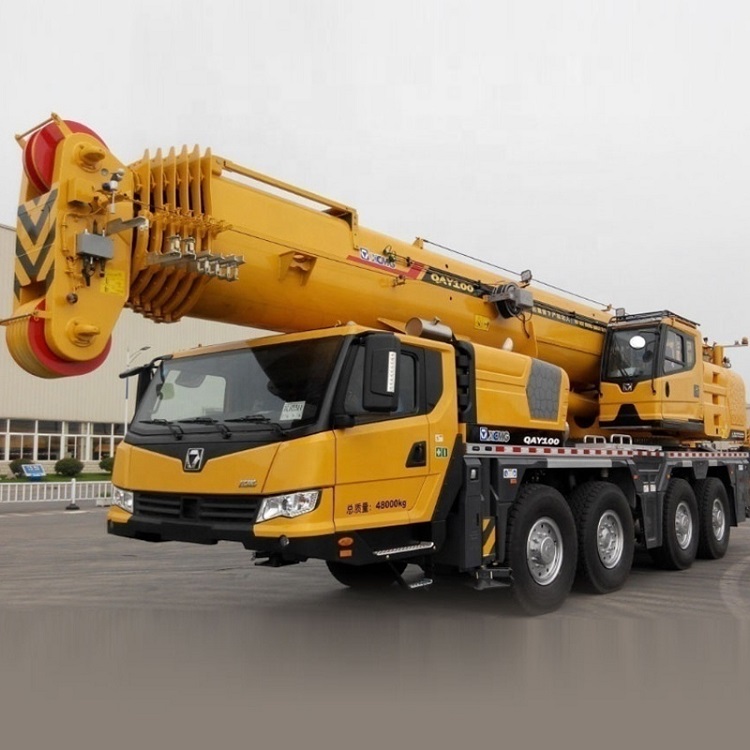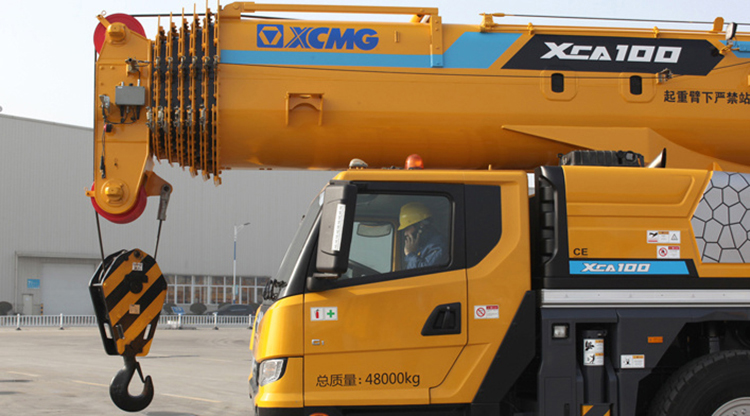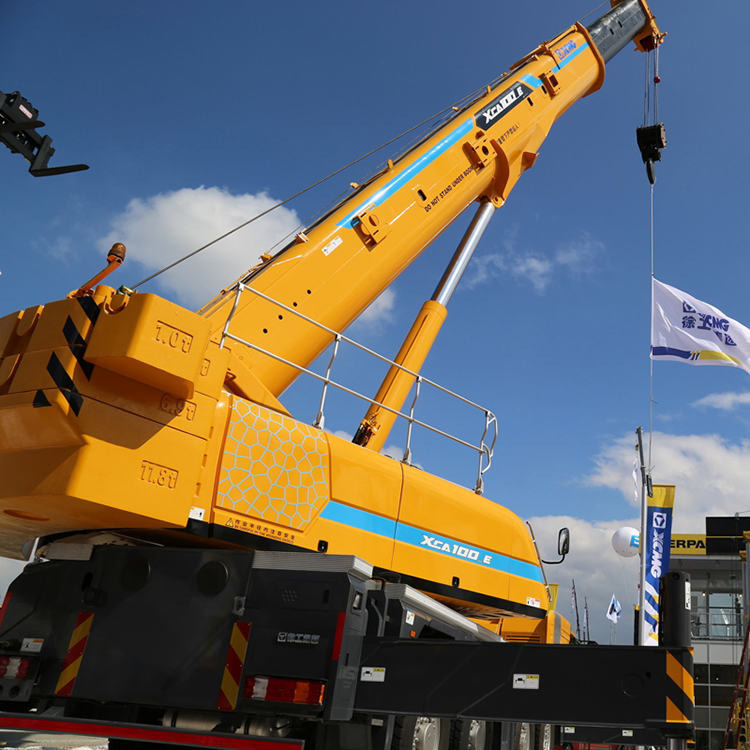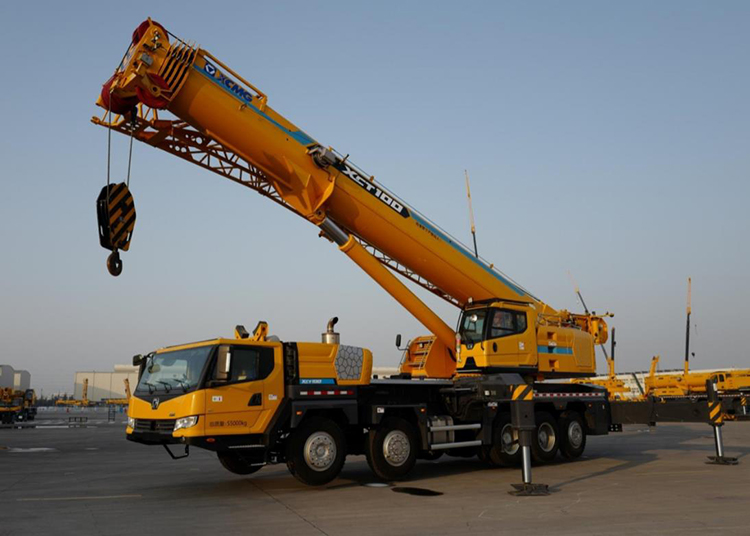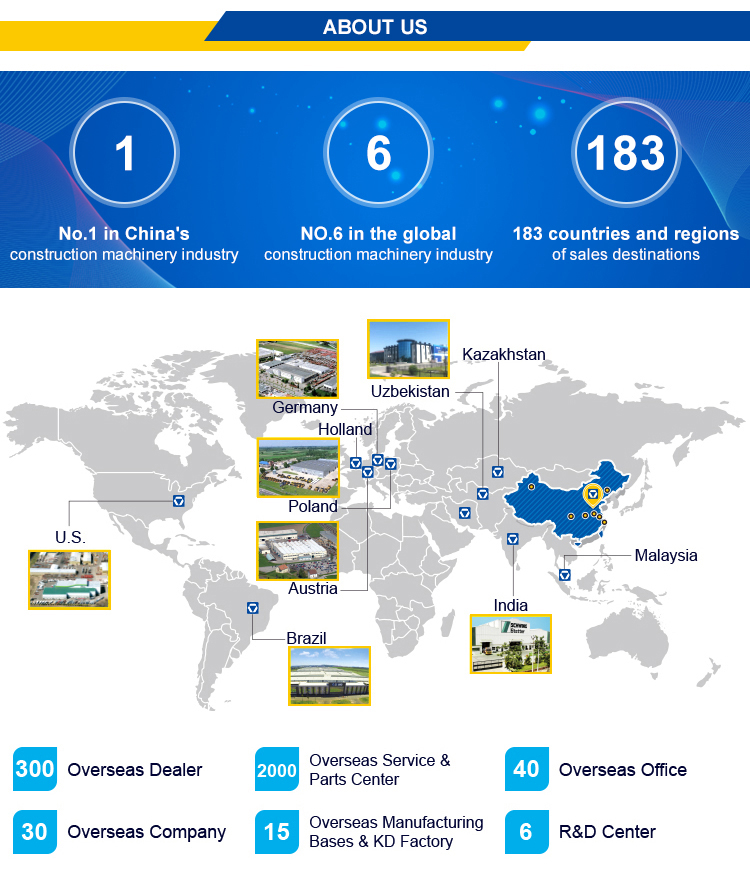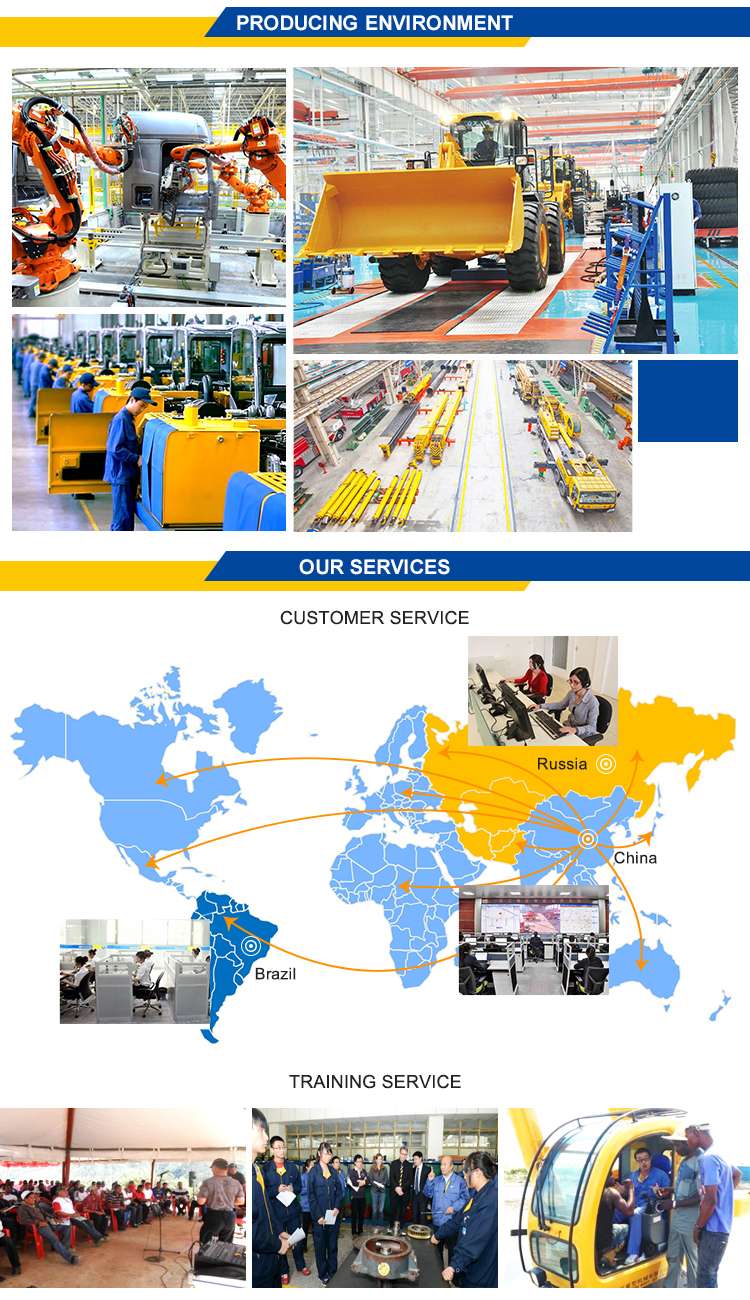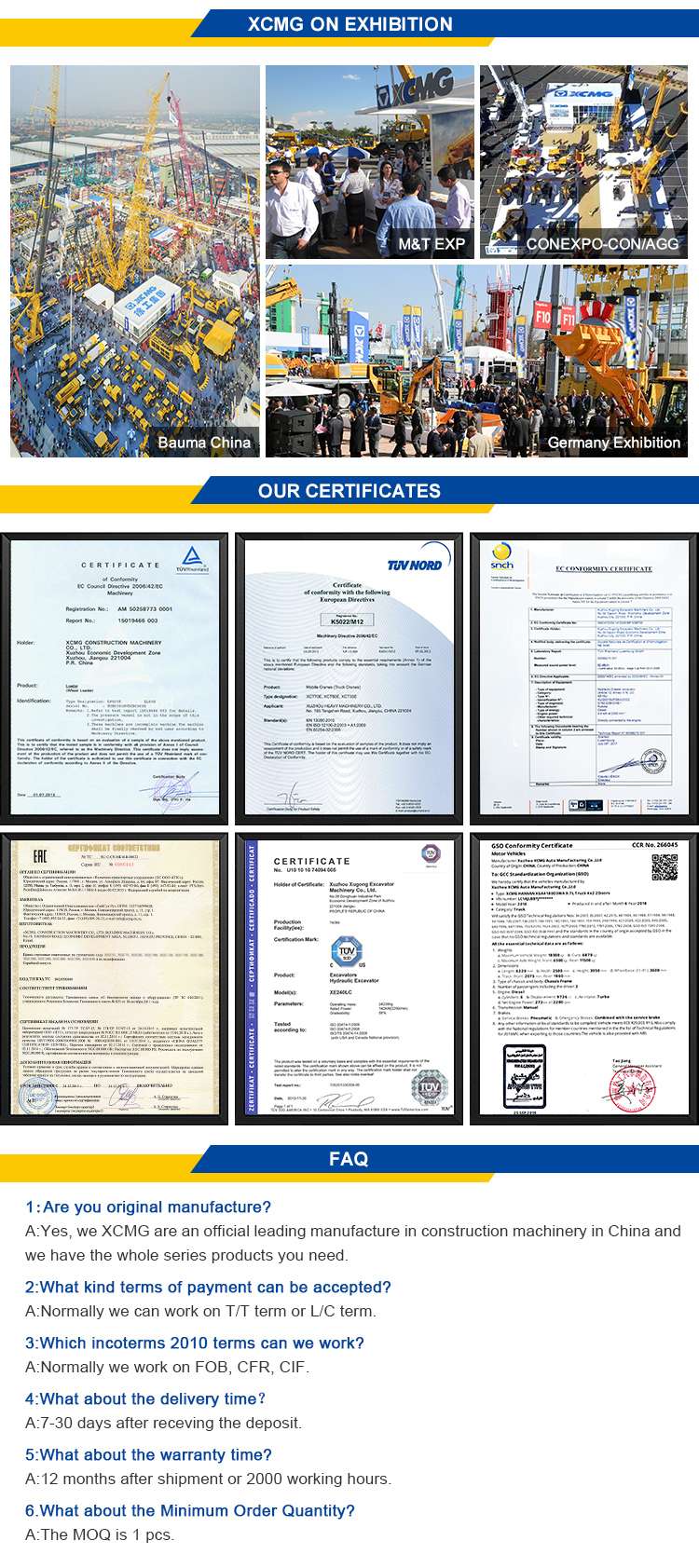 Response Time : Within 24 hours
XCMG was founded in 1943. XCMG products include: excavators, loaders, cranes including earth-moving machinery, road machinery, concrete machinery, mining machinery and other 12 construction machinery.