Summary
Specifications
Weight:

18000.000kg

Condition:

New

Moving Type:

Other

Tank Volume:

10.8m3

Working speed:

5~20km/h

Sprinkling width:

≥16m

Sprinkling capacity:

0.2~2.0L/ m2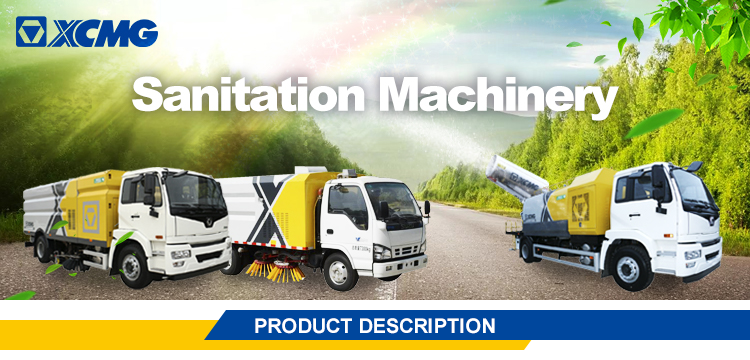 sprinkler cleaning truck XZJ5180GSSD5 road sanitation cleaning machinery.
XZJ5250GSSD5 green sprayer is suitable for all kinds of road surface, Sprinklers are not only suitable for sprinkling, spraying, cooling, dusting, flushing dust and dirt, but also for pavement maintenance, landscaping and emergency firefighting. The sprinklers produced by our company are mainly composed of automobile chassis, tank body, water pump, ball valve, water pipeline and sprinkler.
The water pump, power take-off box and water circuit switching components are all national standard products, with good performance and reliable work. When the water is sprinkled, the pressure is high, the flow rate is high, the fuel consumption is low, and the music horn switch is turned on during operation. The beautiful music will work happily with you.
Performance Characteristics:
* The truck has a variety of sprinklers, the front is equipped with a duckbill nozzle or a round head nozzle, and a cylindrical sprinkler and a side spray shower head are arranged at the back to meet the needs of front, back and side spray. The truck's rear working platform also has a sprinkler.
* The sprinkler can have a variety of spray modes such as DC, heavy rain, moderate rain, drizzle, and foggy adjustment. It can also be rotated 360 degrees for pesticide spraying. These properties greatly enhance vehicle suitability and improve vehicle utilization.

project

description

parameter


Chassis parameters

Model

EQ5180GLVJ

Power(kw)

140

Wheelbase(mm)

4500

Vehicle parameters

Maximum total mass(kg)

18000

L×W×H(mm)

8450×2500×3150

Curing quality(kg)

7305

Operating performance parameters Tank

effective volume(m3)

11(Actual 12.73 m3)

Working speed(km/h)

5~20

Sprinkling width(m)

≥16

Sprinkling capacity(L/ m2)

0.2~2.0

Nozzle Flush System Pressure(kPa)

≥300

Gun flushing flow rate(L/min)

≥60

Spray gun range(m)

≥25

Self-priming height(m)

6.5

Opposite flush width(m)

24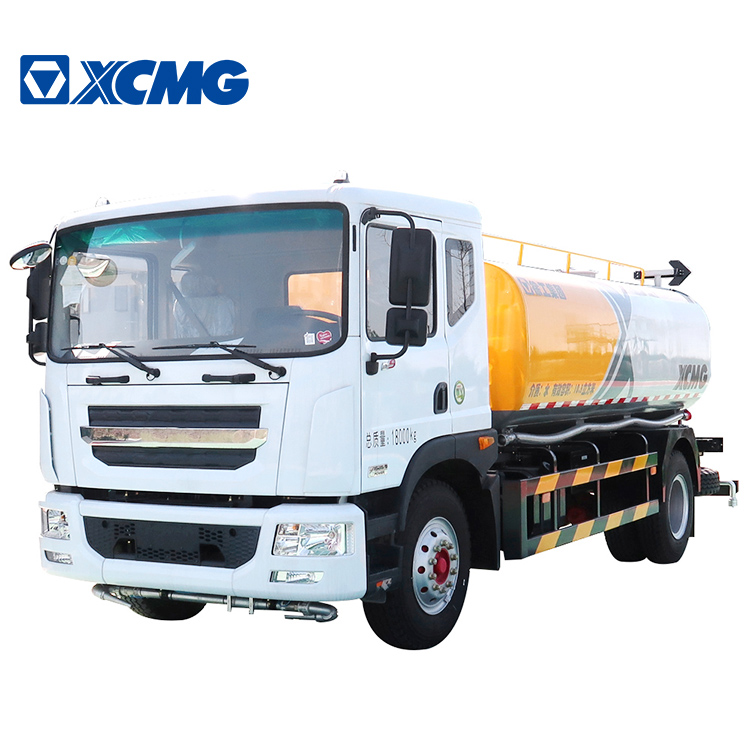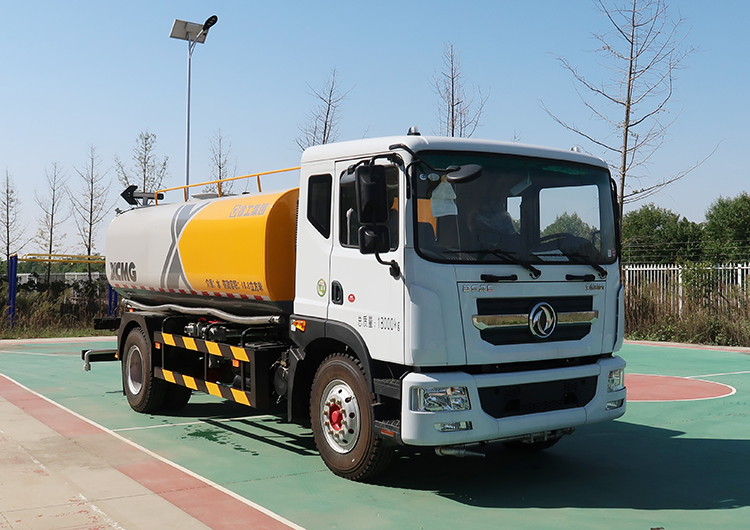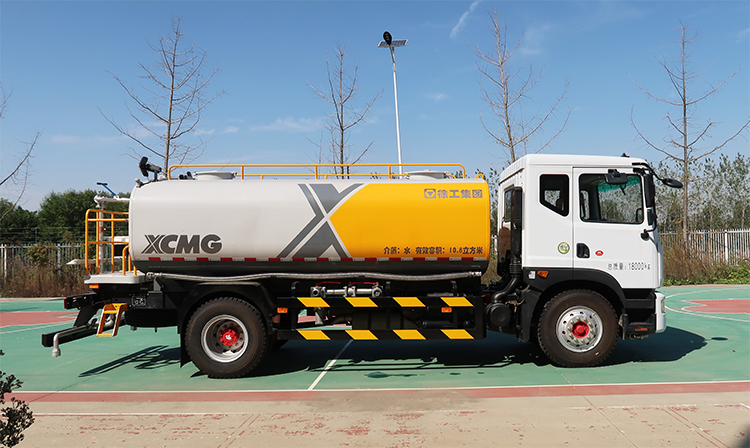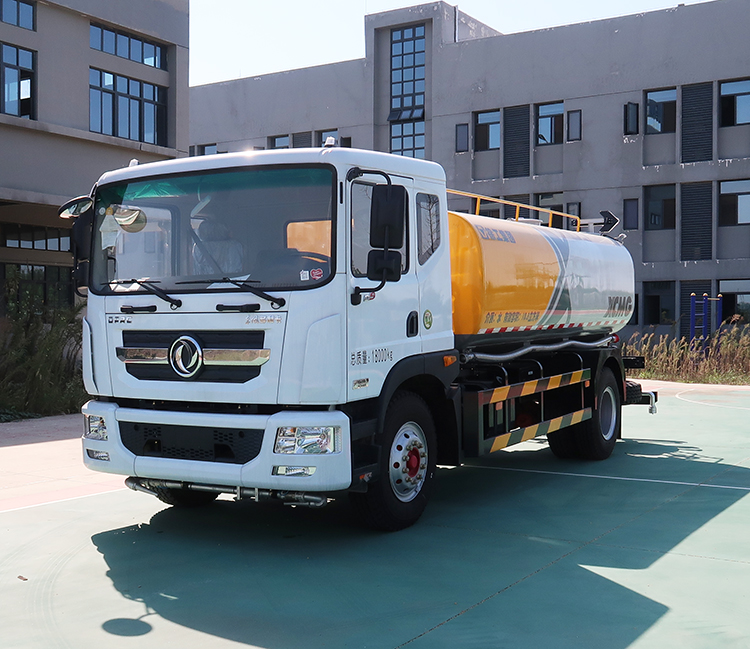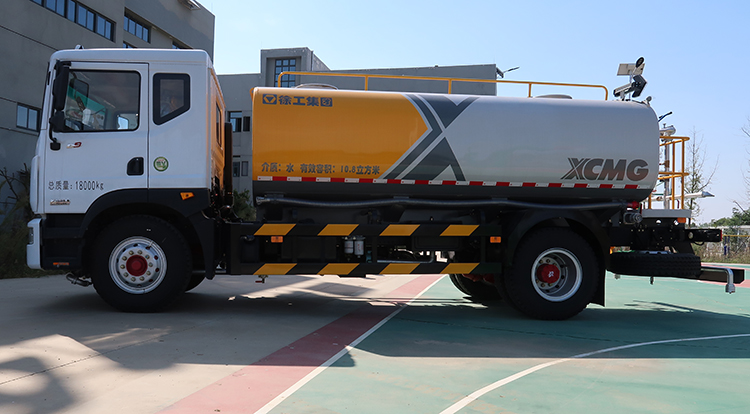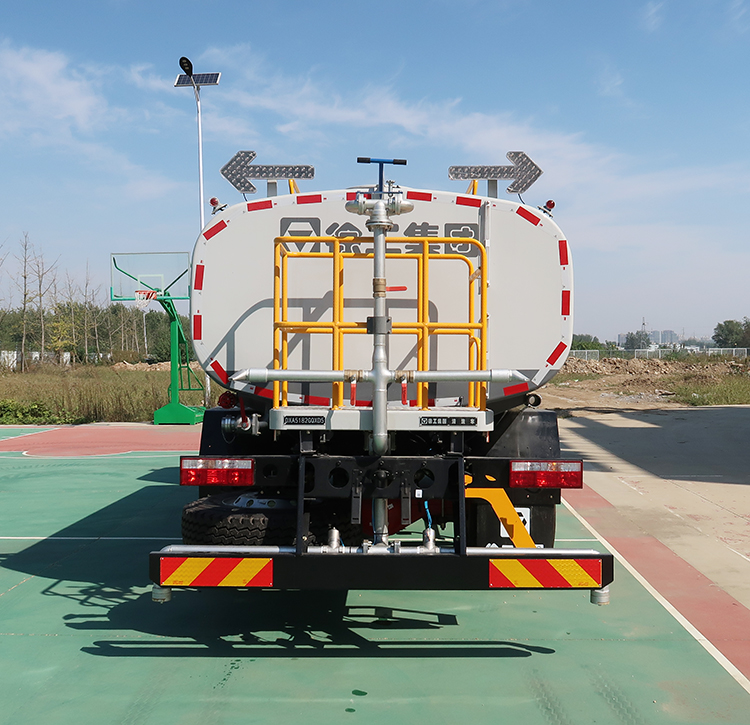 uMore sprinkler-cleaning-truck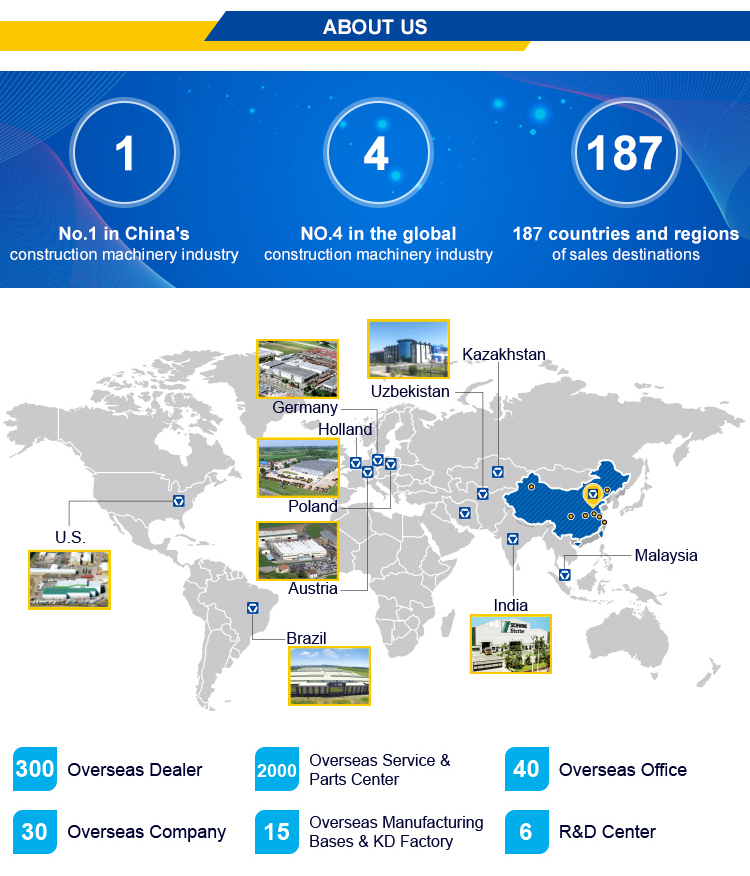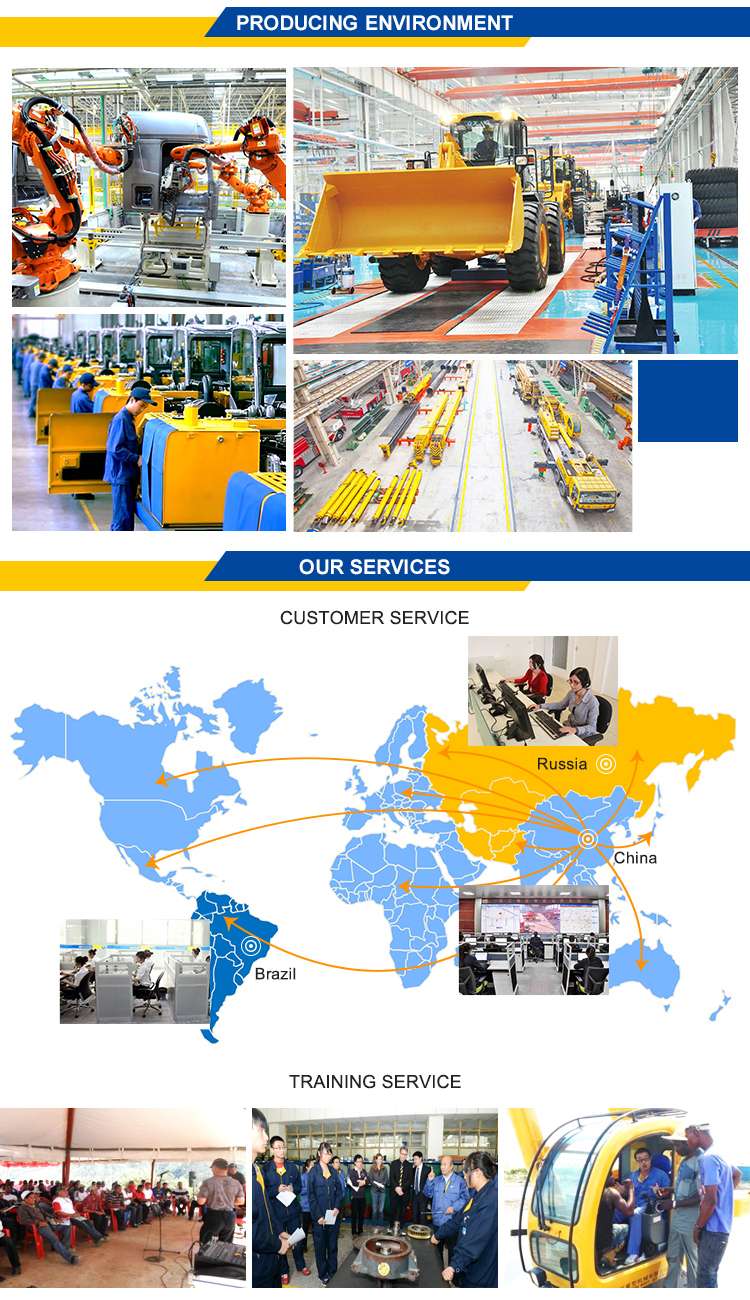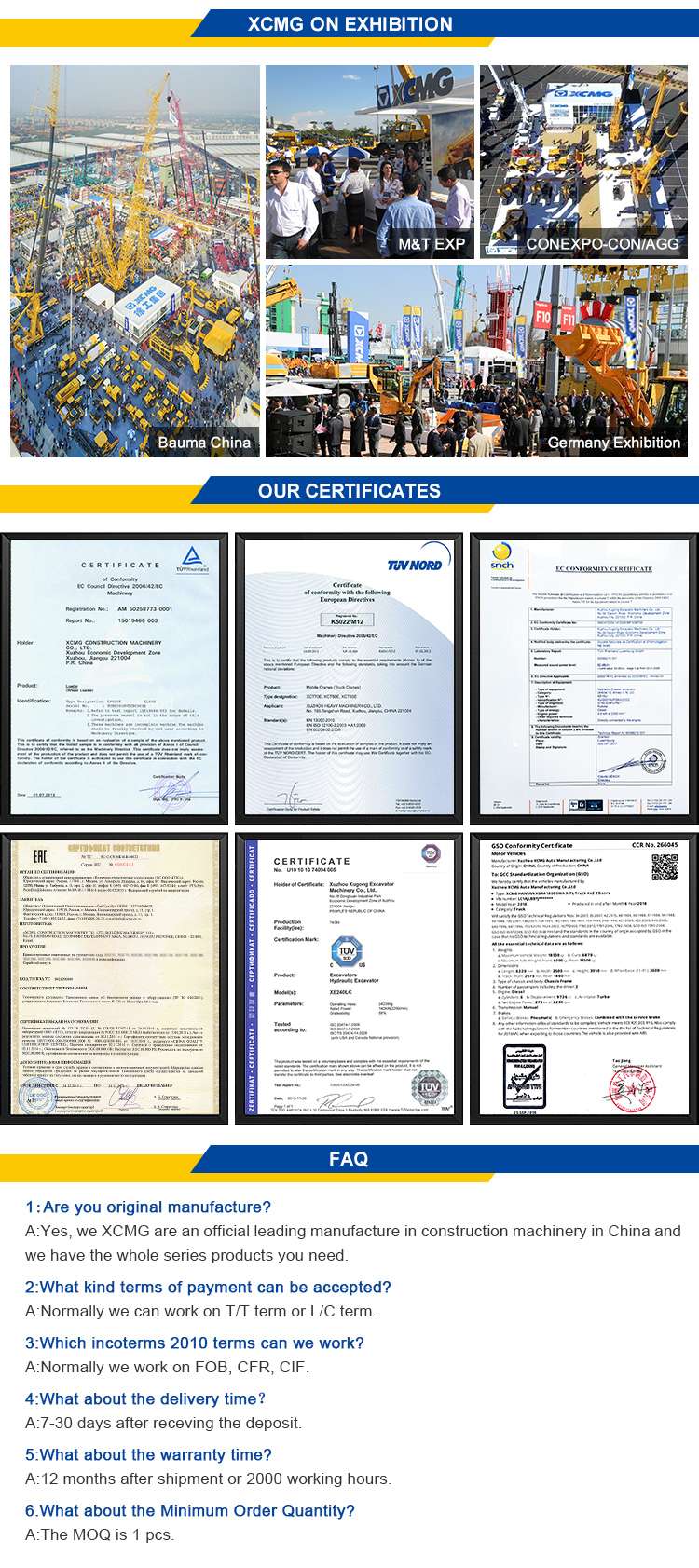 Response Time : Within 24 hours
XCMG was founded in 1943. XCMG products include: excavators, loaders, cranes including earth-moving machinery, road machinery, concrete machinery, mining machinery and other 12 construction machinery.