Summary
Overall Dimension(L*W*H):

8780×2460×2840 mm

Weight:

15800 kg

Model Number:

XZJ5161GPSD5

Brand Name:

XCMG

Place of Origin:

China

Certification:

CE/ISO9001
Details
Product Name:

357636-XZJ5161GPSD5

Display online time:

2019-11-07

weight:

15800.000kg

After-sales Service Provided:

Engineers available to service machinery overseas

Warranty:

12 Months

Condition:

NEW

Moving Type:

wheel

Chassis Model:

DFL1160BX1V

Chassis Power:

132 Kw

Chassis front / rear suspension:

1430/2850 mm

Wheelbase:

4500 mm

Total Mass:

15800 kg

Kerb Mass:

7270 kg

Tank capacity:

8.82 m³

Operating speed:

5~20 km/h

Sprinkler width:

≥16 m

Sprinkling water:

0.2~2.0 L/m²

Nozzle flushing system pressure:

≥300 kPa

Spray gun flushing flow:

≥60 L/min

Spray gun range:

≥25 m

Suction height:

6.5 m


XCMG Official Manufacturer 8 tons Sprinkler Truck XZJ5161GPSD5 .
(1)Feature rich
Default ofsprinkler species diversity, equipped with duck bill before the nozzle or roundhead blunt mouth, cylindrical mounted behind sprinkler tuo, lateral jet lotusflower is aspersed head, which can realize forward and sprinkle, with lateraljet, take after work platform, platform with sprinkler gun, sprinkler gun havea dc, the heavy rain, moderate rain, drizzle, adjustable, can spray pesticidefog can rotate 360 degrees, greatly enhance the vehicle applicability, improvethe utilization rate of vehicles.
(2)Easy to use
(a) there arefewer blockages. The waterway is equipped with multi-filtration device, whichcombines the coarse filtration with the fine filtration to minimize theblockage of pipes, nozzles and water pumps.
(b) it isconvenient to add water. The built-in water pump has the self-priming functionand the filter screen protection, can pump in the pump out, the field water;The pipes are equipped with fire joints, which can be filled with water fromthe fire water. The tank cover is free to switch and can be used to add waterto the tank.
(c) simpleoperation. The control of each function is controlled by electric control, onekey switch, no manual.
(3)Fine design
(a) the tankis made of high-performance steel plate, which is divided into compartments bypartitions, which can effectively reduce the impact caused by liquid in thetank.
(b) the watertank is equipped with a measuring tube, which can be used to check the waterquantity in the tank in time to avoid the misoperation caused by insufficientwater supply.
(c) the watertank is equipped with a low water level alarm device. When the water level islower than the set height, there will be an alarm sound.
(d) the watertank is equipped with overflow device, which can overflow in time to avoidoverload.
(e) the upperend of the water tank is provided with a gate, which can be added directly tothe water. It can also be used for maintenance personnel to access the tank andto climb the ladder easily.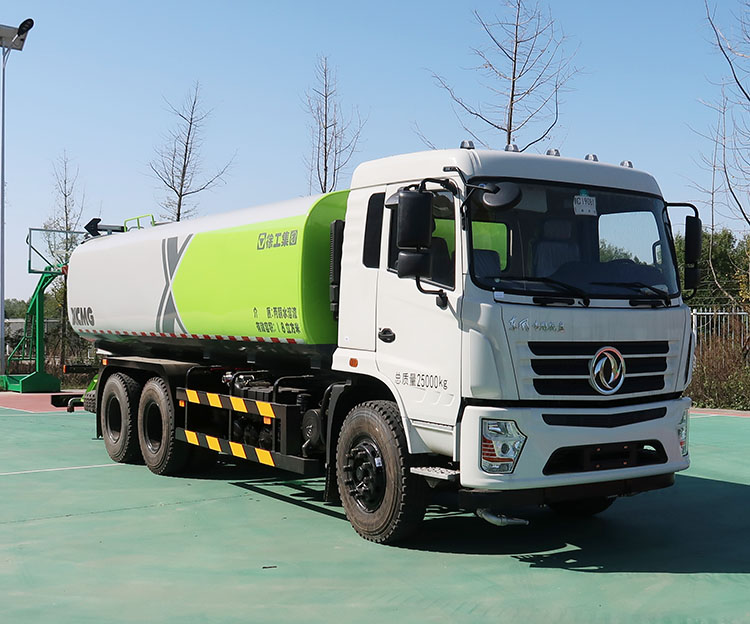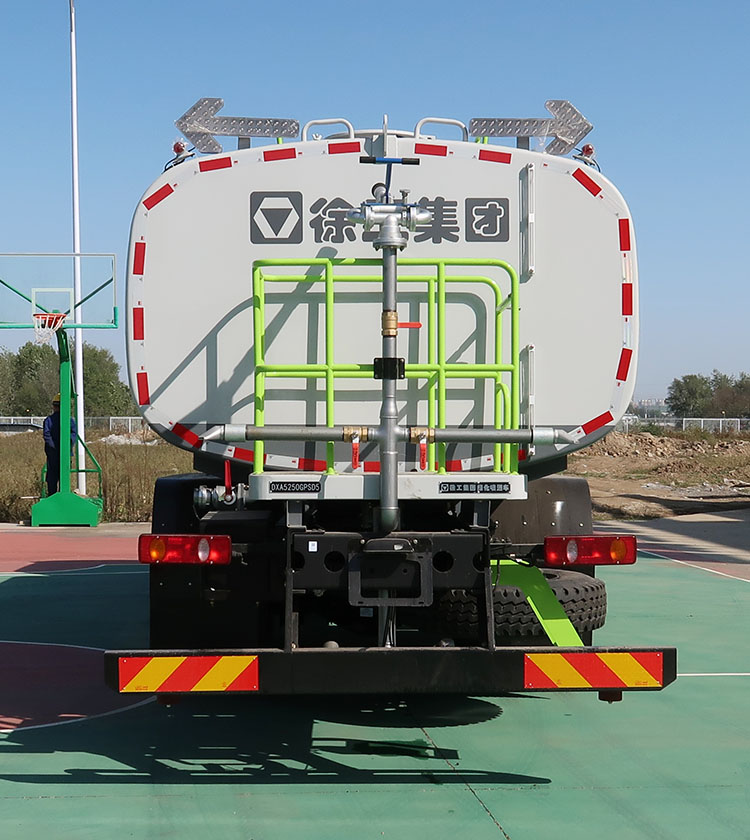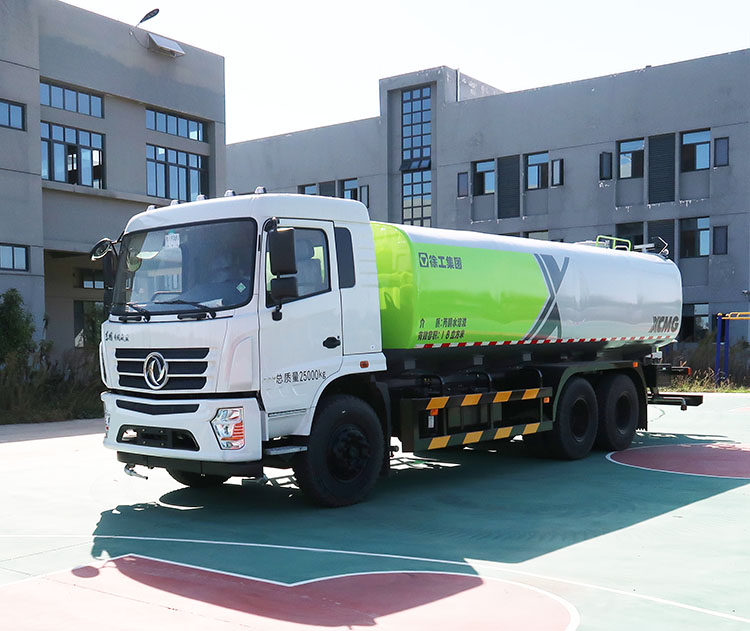 Items

Contents

XZJ5161GPSD5

Chassis parameter

Model

DFL1160BX1V

Power

132kW

Wheelbase

4500mm

Front/Rear overhang

1430/2850mm

The vehicle

parameter

Total mess

15800kg

Overall dimensions

8780×2460×2840mm

Curb mess

7270kg

Performance parameter

Tank capacity

8.82 m3

Operating speed

5~20 km/h

Sprinkler width

≥16m

Sprinkling water

0.2~2.0 L/ m2

Nozzle flushing system pressure.

≥300KPa

Spray gun flushing flow

≥60L/min

Spray gun range

≥25m

Suction height

6.5m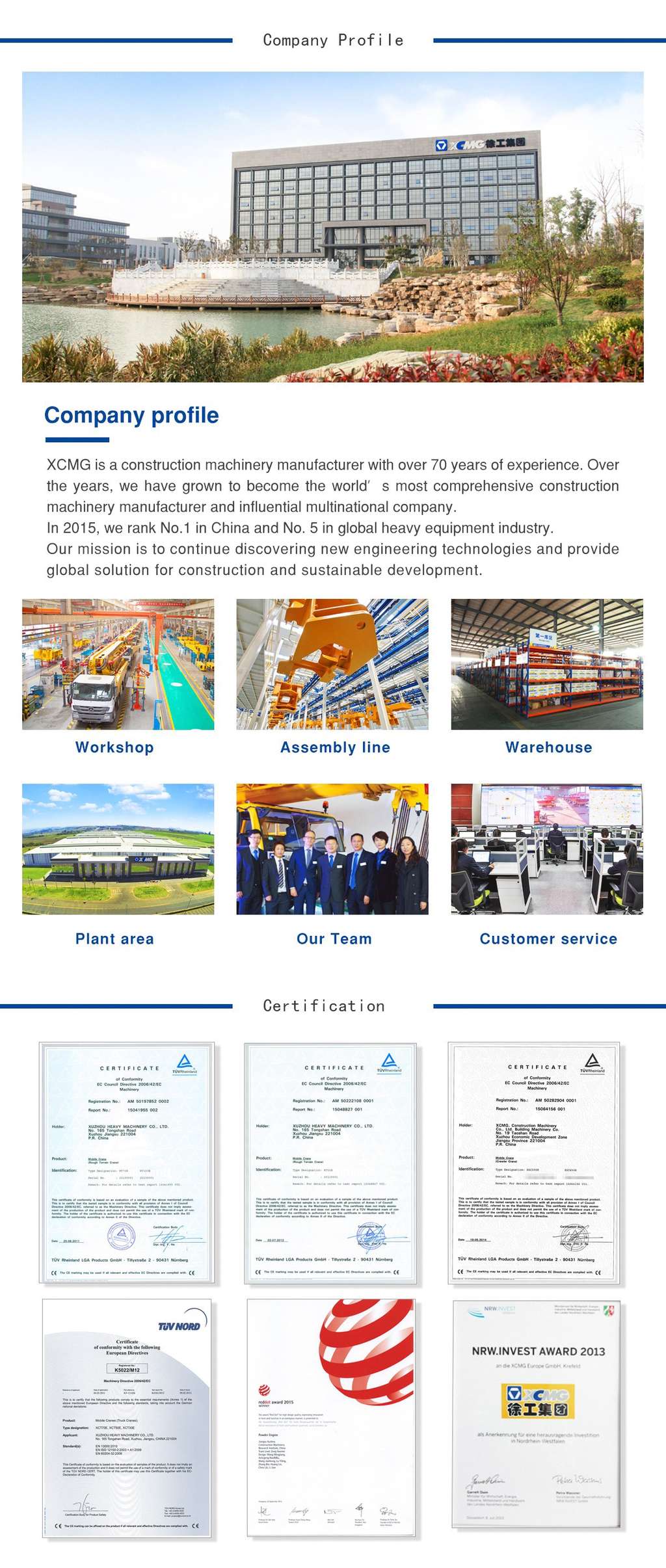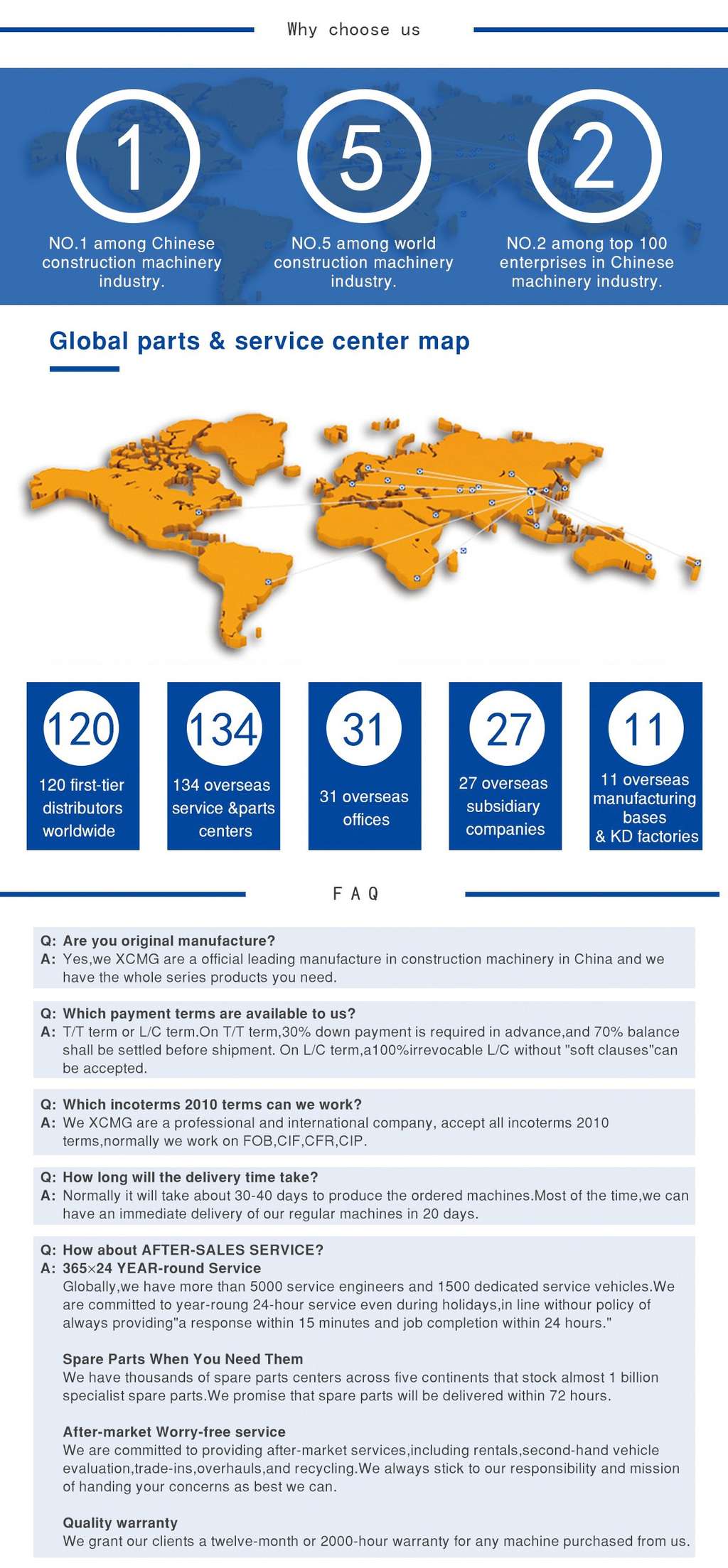 Response Time : Within 24 hours
XCMG was founded in 1943. XCMG products include: excavators, loaders, cranes including earth-moving machinery, road machinery, concrete machinery, mining machinery and other 12 construction machinery.