Summary
Certification:

CE/ISO9001

Weight:

14000 kg

Model Number:

XMZ120

Brand Name:

XCMG

Place of Origin:

China
Specifications
Weight:

14000.000kg

Condition:

New

Moving Type:

Crawler

Rod diameter:

73/89 mm

Max. treatment depth with single pass:

15400 mm

Drill guide extension:

2+10 m

Overall weight:

14500 kg

Engine Model:

Dongfeng CUMMINS QSB4.5-C160-30

Engine Rated power/speed:

119 kW/(2200 r/min)

Model of Rotary drive(Rotate type Standard):

Euro Drill RH1200

Max. Torque of low operation of Rotary drive(Rotate type Standard):

14100 N.m

Rotate speed of low operation of Rotary drive(Rotate type Standard):

34 r/min

Max. Torque of fast operation of Rotary drive(Rotate type Standard):

7050 N.m

Rotate speed of fast operation of Rotary drive(Rotate type Standard):

68 r/min

Model of Rotary drive(Vibration type Optional):

Euro Drill HD5012

Max. Torque of low operation of Rotary drive(Vibration type Optional):

14100 N.m

Rotate speed of low operation of Rotary drive(Vibration type Optional):

34 r/min

Max. Torque of fast operation of Rotary drive(Vibration type Optional):

7050 N.m

Rotate speed of fast operation of Rotary drive(Vibration type Optional):

68 r/min

Vibration power of Rotary drive(Vibration type Optional):

650 Nm

Vibration frequency of Rotary drive(Vibration type Optional):

2300 min-1

Max. pressure of Main pump of Hydraulic system:

28 Mpa

Feed type of Hoist & Feed system:

Cylinder-China

Feed stroke of Hoist & Feed system:

4000 mm

Max. hoist pull of Hoist & Feed system:

90 kN

Max. feed force of Hoist & Feed system:

45 kN

Max. hoist pull speed of Hoist & Feed system:

40 m/min

Max. feed speed of Hoist & Feed system:

40 m/min

Line pull(1 st layer) of Winch:

20 kN

Max. rope speed of Winch:

40 m/min

Max.Travelling speed:

2.7 km/h

Max. climbable gradient of the overall unit:

58%

Track shoe width:

400 mm

Overall width:

2280 mm

Overall length:

3146 mm

Average ground pressure:

68 kPa

Range of diameters:

Φ60-Φ415 mm

Max. Clamping force:

250 kN

Max. releasing torque:

43 kN·m

Weight of overall unit(Standard):

14000 kg


XMZ120Anchor Drilling Rig
Applications
TheXMZ120 multi-function drilling rig is a compact and powerful drilling rig. Itis a multi-function machine for anchor drilling for foundation pitstabilization and landslide treatment, injection for protection of tunnel,tunnel pipe roof drilling, tunnel rescue hole drilling, geo-thermal drilling,injection of diaphragm wall drilling and high pressure injection etc. Drifterand ODEX system can be applied for drilling with full casing, as well as DTH,cone-bit mud drilling and wireline core drilling without casing.
TechnicalCharacteristics
1、Modulardesign, replaceable rotary drive and auxiliary arm, multi-use of one machine.
2、Intelligentelectronic heat radiation system, accurate temperature control, energy conservationand environmental protection.
3、Manydegrees of freedom human console, stronger site adaptability.
4、Hydraulicand electric two kinds of working control, facilitating to transition andtransport.
5、Therig can be transported complete into the container.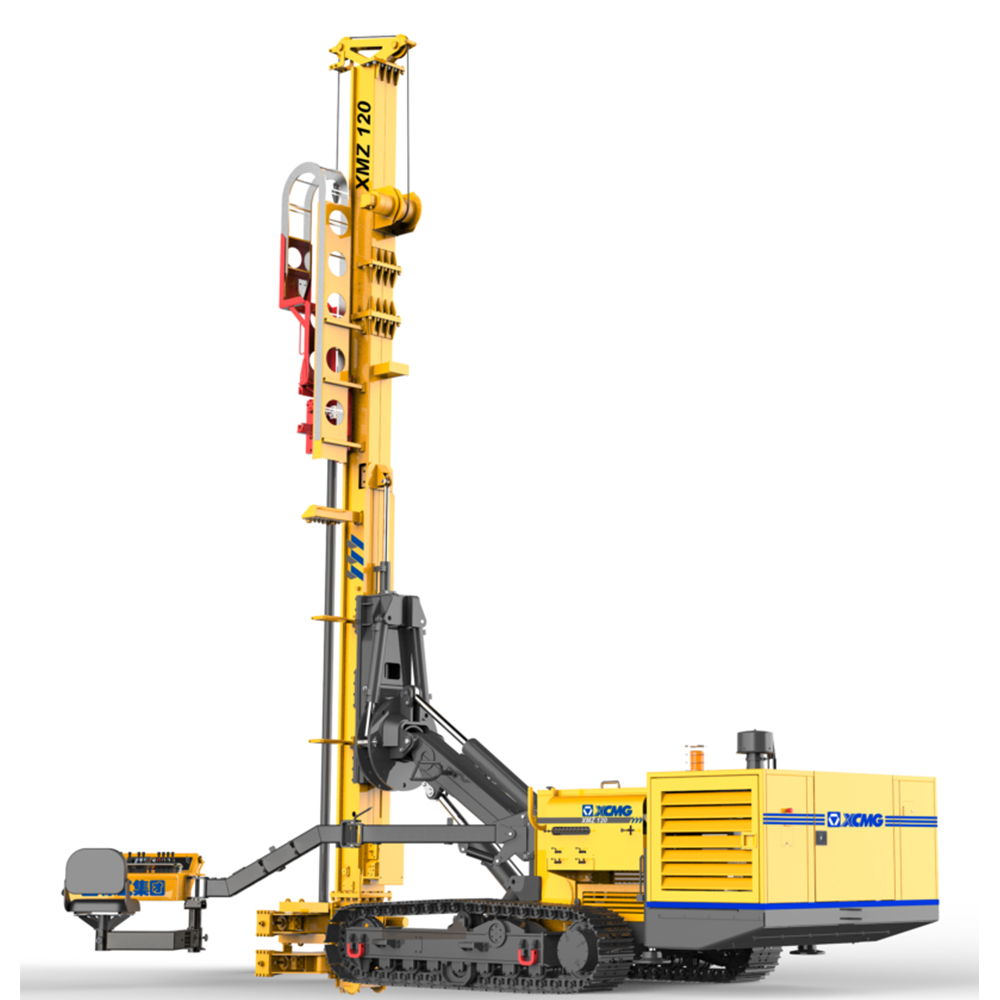 Jet Grouting Version

Rod diameter

73/89 mm

Max. treatment depth with single pass

15400 mm

Drill guide extension

2+10 m

Overall weight

14500 kg

Engine

Model

Dongfeng CUMMINS QSB4.5-C160-30

Rated power/speed

119 kW/ (2200 r/min)

Rotary drive (Rotate type Standard)

Model

Euro Drill RH1200

low operation

Max. Torque

14100 N.m

Rotate speed

34 r/min

fast operation

Max. Torque

7050 N.m

Rotate speed

68 r/min

Rotary drive (Vibration type Optional)

Model

Euro Drill HD5012

low operation

Max. Torque

14100 N.m

Rotate speed

34 r/min

fast operation

Max. Torque

7050 N.m

Rotate speed

68 r/min

Vibration power

650 Nm

Vibration frequency

2300 min-1

Hydraulic system

Max. pressure of Main pump

28 Mpa

Hoist & Feed system

Feed type

Cylinder-China

Feed stroke

4000 mm

Max. hoist pull

90 kN

Max. feed force

45 kN

Max. hoist pull speed

40 m/min

Max. feed speed

40 m/min

Winch

Line pull (1 st layer)

20 kN

Max. rope speed

40 m/min

Undercarriage

Max. Travelling speed

2.7 km/h

Max. climbable gradient of the overall unit

58%

Track shoe width

400 mm

Overall width

2280 mm

Overall length

3146 mm

Average ground pressure

68 kPa

Clamps

Range of diameters

Φ60-Φ415 mm

Max. Clamping force

250 kN

Max. releasing torque

43 kN·m

Weight of overall unit (Standard)

14000 kg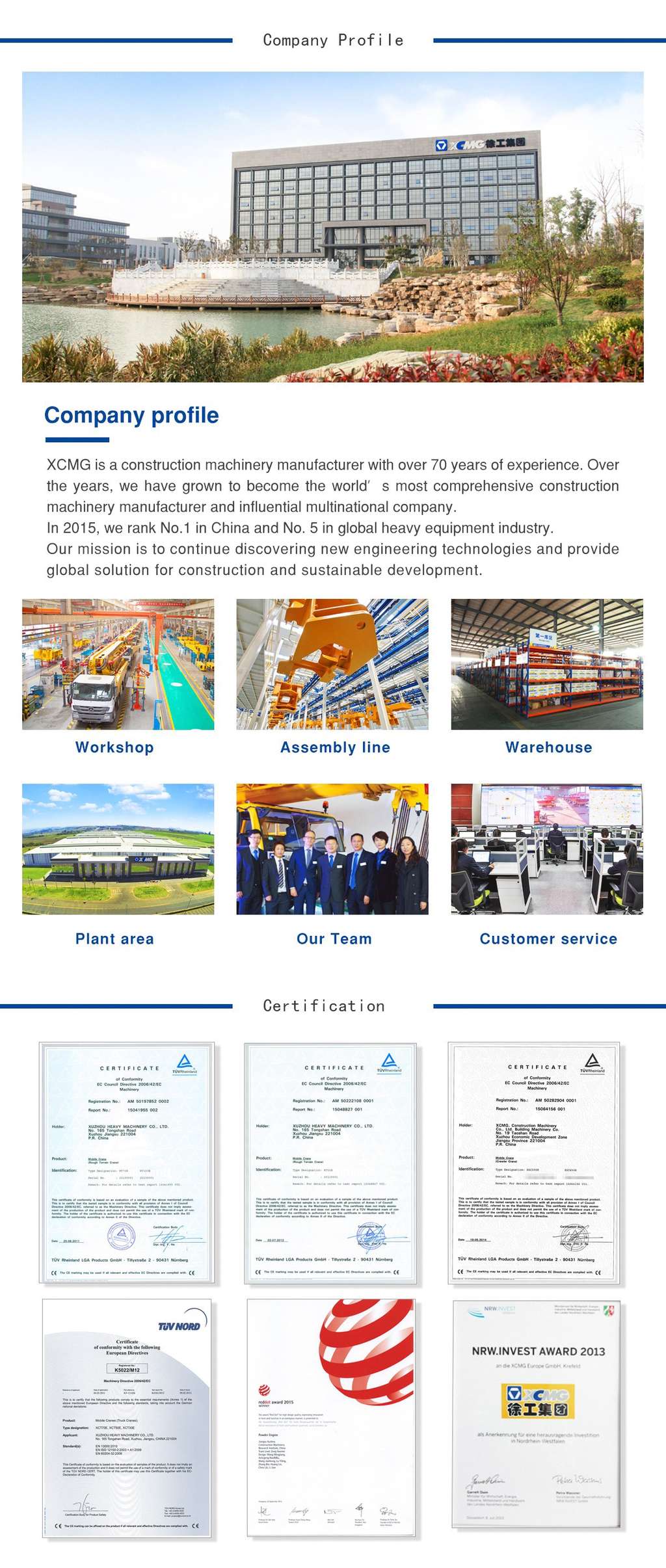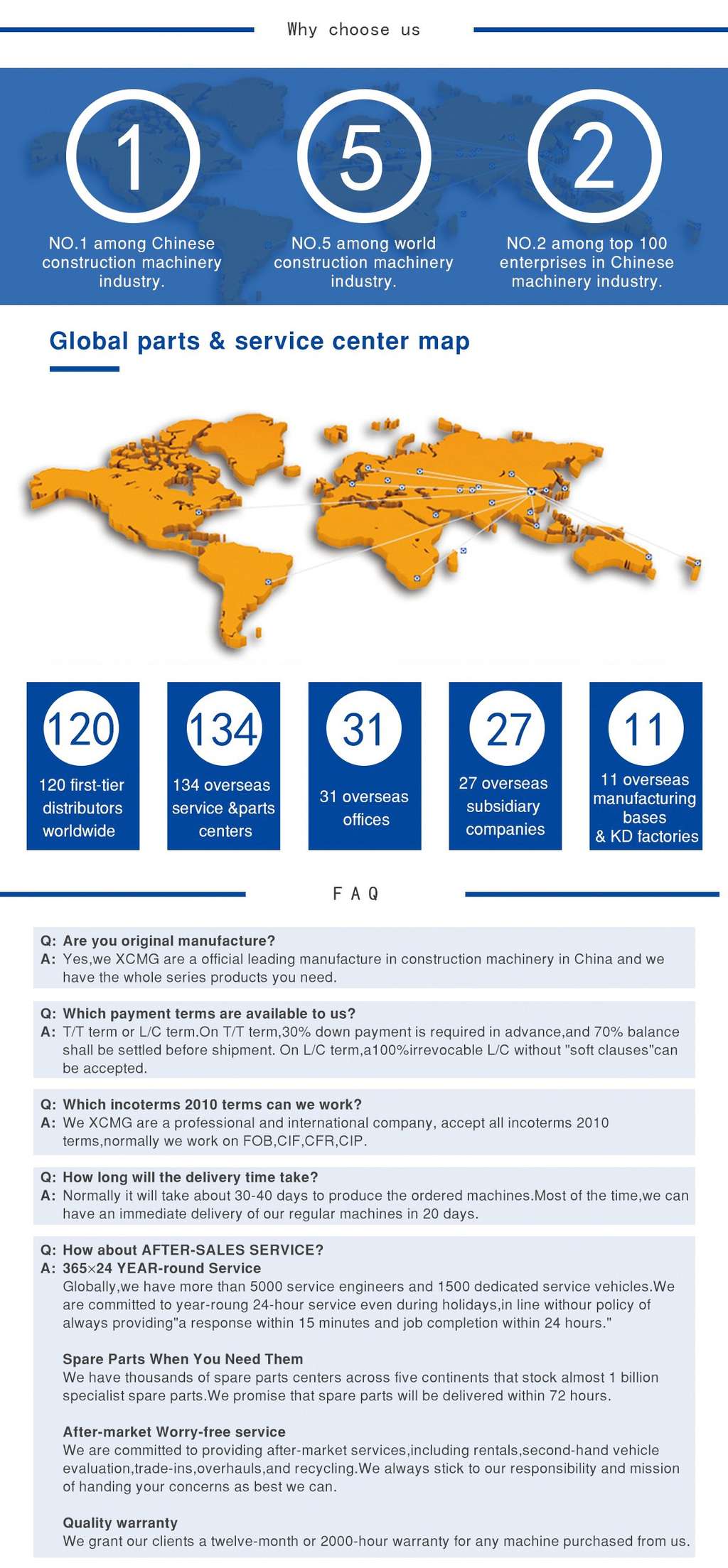 Response Time : Within 24 hours
XCMG was founded in 1943. XCMG products include: excavators, loaders, cranes including earth-moving machinery, road machinery, concrete machinery, mining machinery and other 12 construction machinery.