Summary
Model Number:

SQ5SK3Q

Place of Origin:

China

Span:

2280-5100mm

Max. Lifting Height:

12.6m

Max. Lifting Load:

5000kg

cerBrand Name:

XCMG
Specifications
Weight:

2280.000kg

Condition:

New

Moving Type:

Wheel

Max.Lifting Moment:

12.5t*m

Max. Lifting Capacity:

5000kg

Boom Length:

4.09~11.2m

Max. Lifting Height:

12.6m

Derricking range:

0-75°

Weight:

2280kg

Dimension:

4365×2430×3017mm

Outrigger span:

2280-5100mm


SQ5SK3Q Telescoping Boom Crane
1.Throttle Control System
Changing the form of previous manipulation and throttle operation individually,Realization of the bilateral handle synchronous and driving throttle acceleration and deceleration automatically, due to the speed change steady,it can easily to carry out the lifting work.
2.End position automatic hook device
Maximum savings in preparation time before and after operation, to ensure that customer's vehicle could be in a driving state in the shortest time, and prevent crane damage accident caused by hoist swing to enhance the safety of driving.
3.Hoisting overwinder device
If a user is negligent or unfamiliar with the operation of lifting hooks,the hoisting overwinder device will stop hook raise in time, to prevent the safety of personal and property caused by fracture of wire rope.
4.Slewing locking device
Slewing locking device can ensure that the lifting arm does not sway because of the centrifugal force during the driving and steering process of the vehicle,to avoid all kinds of accidents caused by swaying.
5.Torque limiter
It can select torque limit overload protection device to prevent users because of negligence or unfamiliar with the lifting operation principle of overload operation, thereby causing the vehicle rollover and crane damage accidents.





Unit

Parameter value

Max Lifting Moment

t*m

12.5

Max Lifting Capacity

kg

5000

Boom Length

m

4.09~11.2

3.94~11.2

Max Lifting Height

m

12.6

Derricking range

°

0~75°

0~78°

Outrigger span

mm

2280~5100

2280~5100

Size(length×width×height)

mm

4365×2430×3017

4282×2430×3134

Crane Weight

kg

2280

2100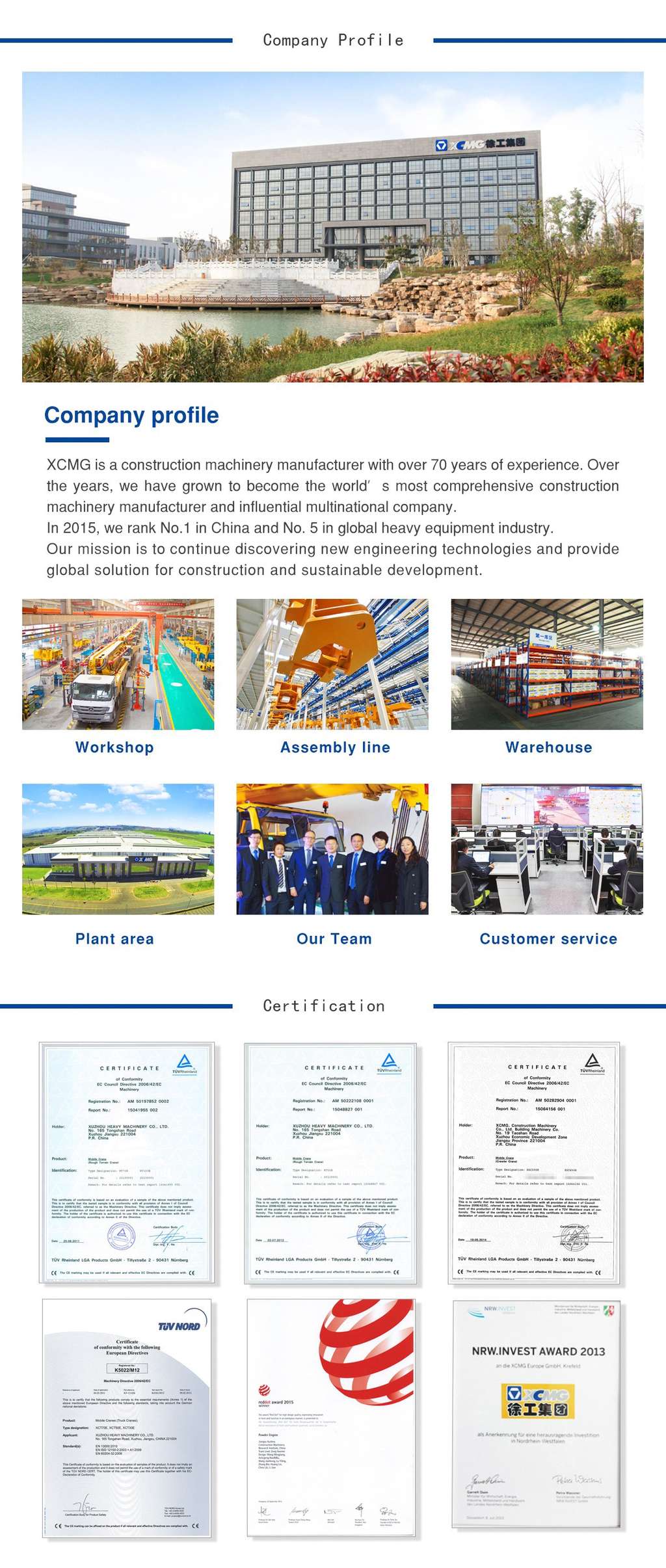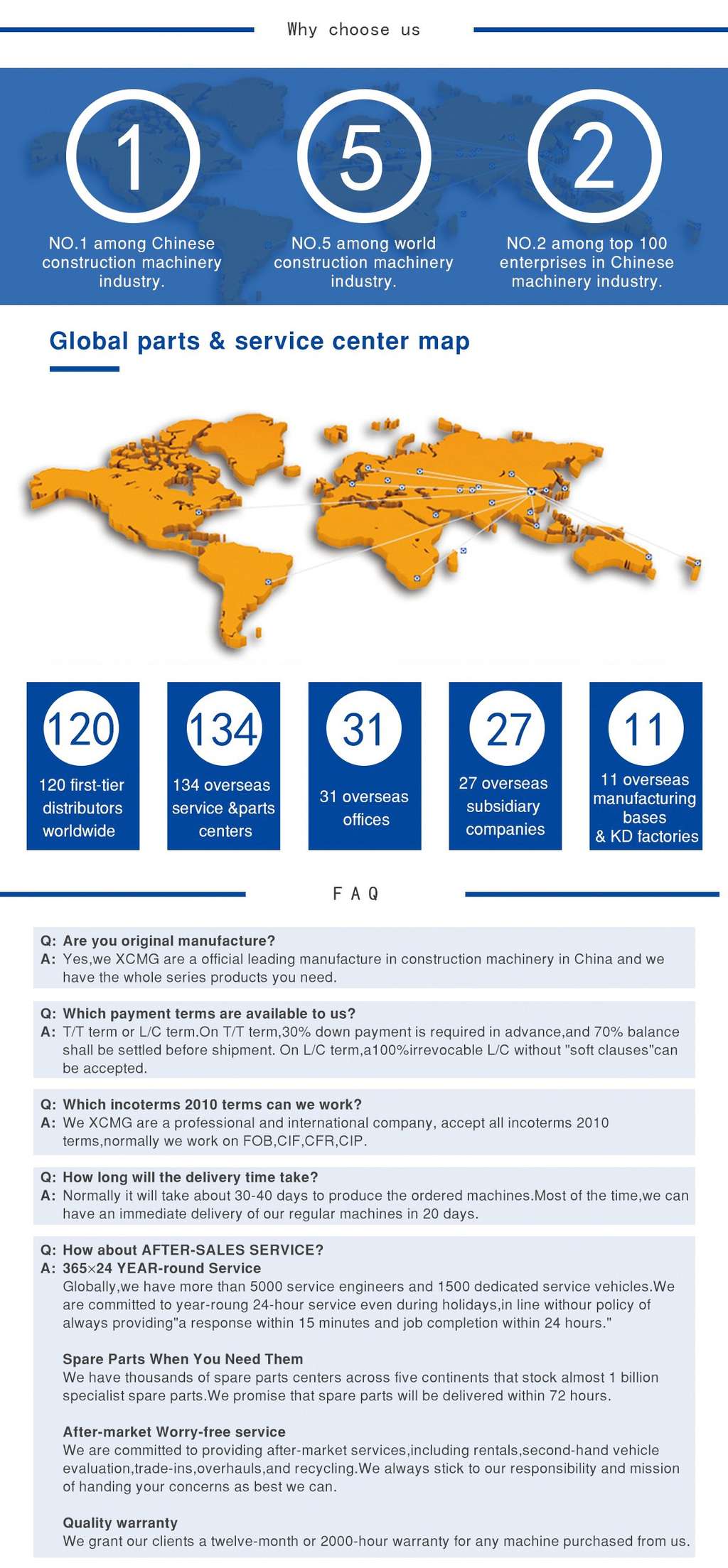 Response Time : Within 24 hours
XCMG was founded in 1943. XCMG products include: excavators, loaders, cranes including earth-moving machinery, road machinery, concrete machinery, mining machinery and other 12 construction machinery.