SCD320/320
Specs & Compare
Details
Specifications
Xuzhou WORLDO Machinery Technology Co.Ltd.was a branch Company of XCMG Group,the former is the branch of construction machinery form Xuzhou Construction Machinery Co .,Ltd.IT is specialized in the R&D,manufacturing,installation and maintenance of building hoist sand various construction machinery applicable tools.
Since 1995,it started production of SC(D)200/200 building hoist ,after twenty years of concentrated training ,currently the building hoists include load capacity is from 1 ton to 3.2TONS,speed is from low to middle high ,driving form is from the traditional worm gear drive to gear drive control system is from ordinary AC contractor control to transducer control etc.The brand "XZJJ" win a widely reputation at home and abroad.
Xuzhou WORLDO Machinery Technology Co., Ltd.has a high-quality R&D team ,established a partnerships with Dalian University of Technology and its R&D Center,for the building hoist product series ,optimized design,combining internet technology the building hoist products to get continued promote.We have acquired a dozen patents.We also won the certification of national high-tech enterprises, Jiangsu Province private technology enterprises ,high-tech products identification.
The company constantly strengthen and perfect quality management system according to Standard ISO 9001.It keeps scientific management,careful operation ,a variety of manufacturing ,testing equipment ,the special tooling ,full facilities .With an annual manufacturing capacity of 1000units of building hoists and construction machinery attachments,our annual output value of more than three hundred million RMB,can meet the various needs of customers.
The company keeps innovation and diversity of development,based on the main business.We have designed crane clamp grab,clamshell grab,orange peel grab,port crane and crane clamshell grab attachments ,which are received a high praise .As the parking problem gradually revealed,three-dimensional garage as our company strategic goods have been effective technical reserves,which make WORLDO diversified development being more impressive.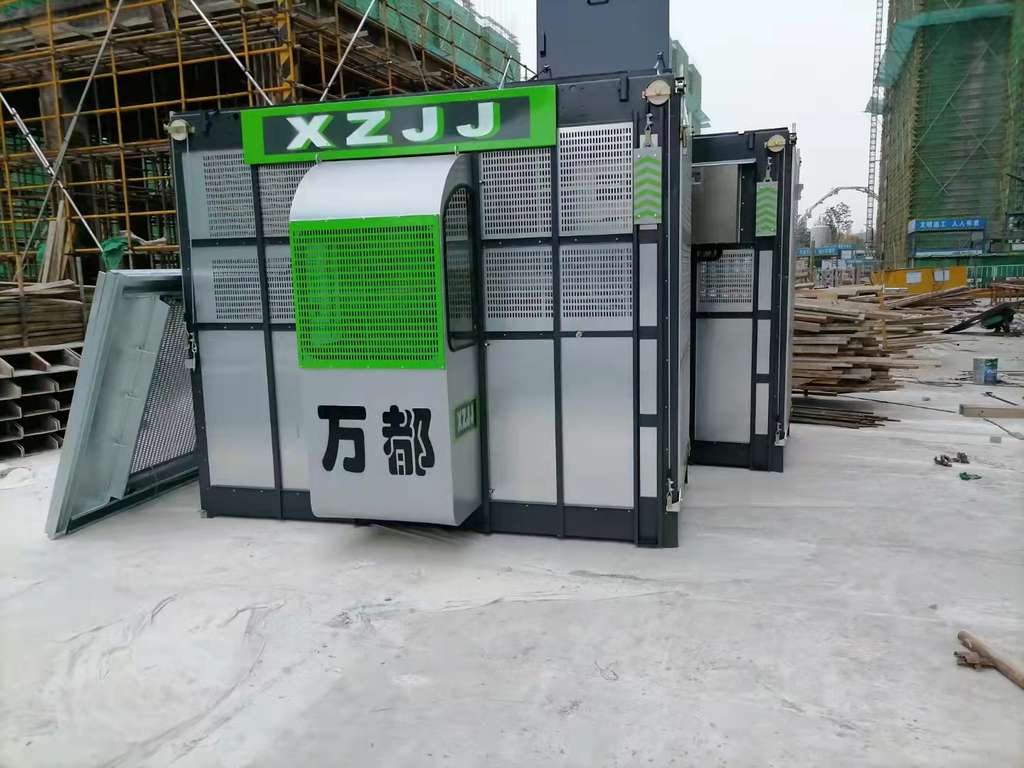 SCD320/320(BP)(low speed -variable frequency control)construction hoist is equipped with variable frequency control system and automatic leveling device made in Germany.It has advantages of stable start and stop ,energy saving ,little mechanical wear and low noise .The speed is adjustable with 0-45m/min,highly increases the construction efficiency.It is suitable for construction of supper high raising building.
Technical data

单位

Value

SC320/320

SC320/320BP

SC320/320Z

SC320/320G

Rated load

kg

2*3200

Maximum lifting heigjt

m

250

450

Lifting speed

M/min

33

0-40

0-63

0-96

Jid attachment rated load

kg

350

Rated output

kw

2*3*11

2*3*18.5

2*3*18.5

2*2*18.5

Rated current

A

2*3*23.2

2*3*37.8

2*3*39

Inverter power

kw

/

37

75

Security anti-dropping model

/

SAJ4.0-1.2

SAJ6.0-1.2

SAJ6.0-1.4

SAJ6.0-2.0

Voltag of power suooly

V/Hz

380/50

380/50

380/50

380/50

Power capacity

KVA

120

120

120

120

Mast section

mm

800*800*1508

800*800*1508

800*800*1508

800*800*1508

The hoist space

mm

3800*1500*2500

4000*1500*2500

4200*1500*2500

3800*1500*2500

4000*1500*2500

4200*1500*2500

3800*1500*2500

4000*1500*2500

4200*1500*2500

3800*1500*2500

4000*1500*2500

4200*1500*2500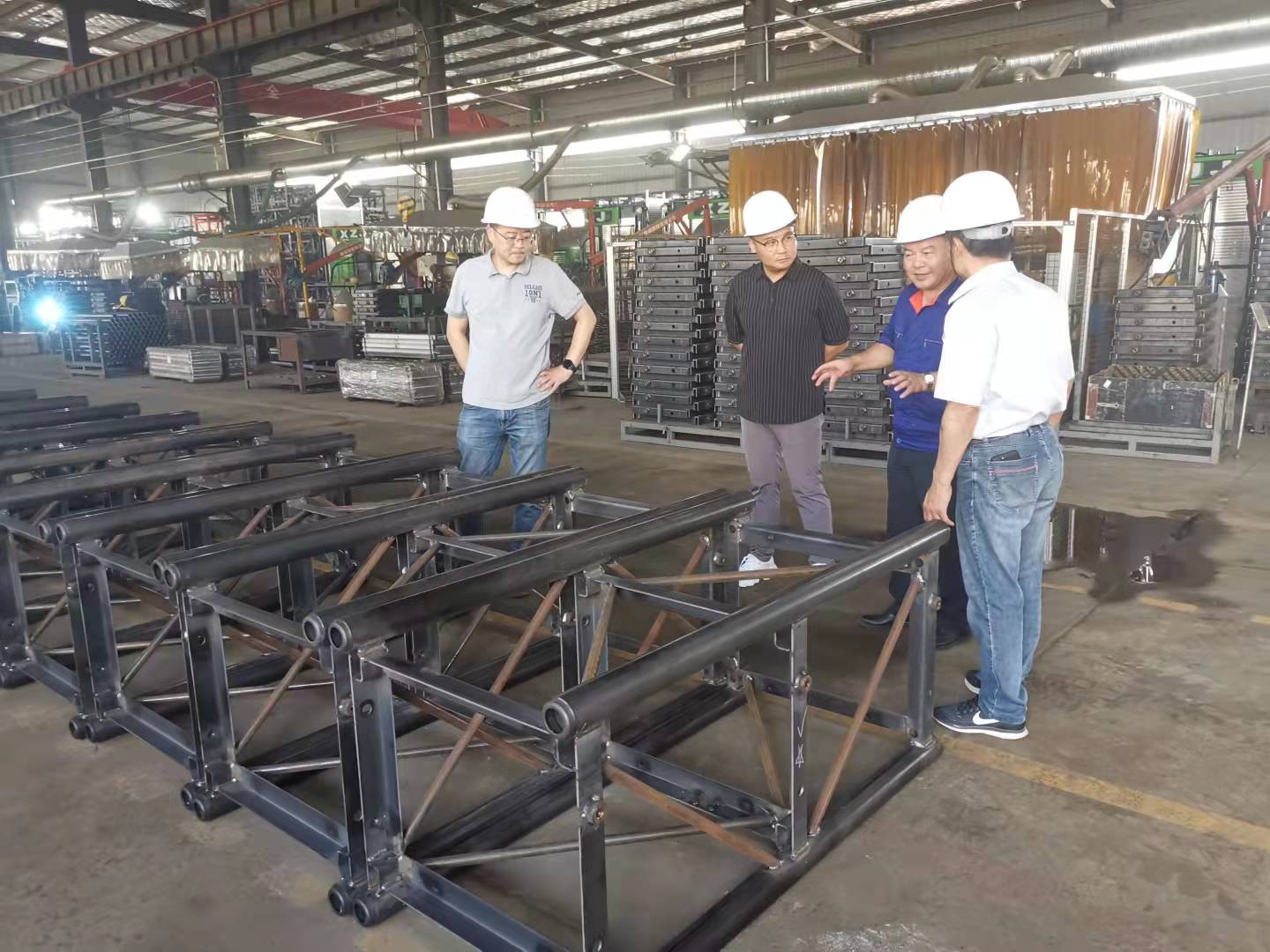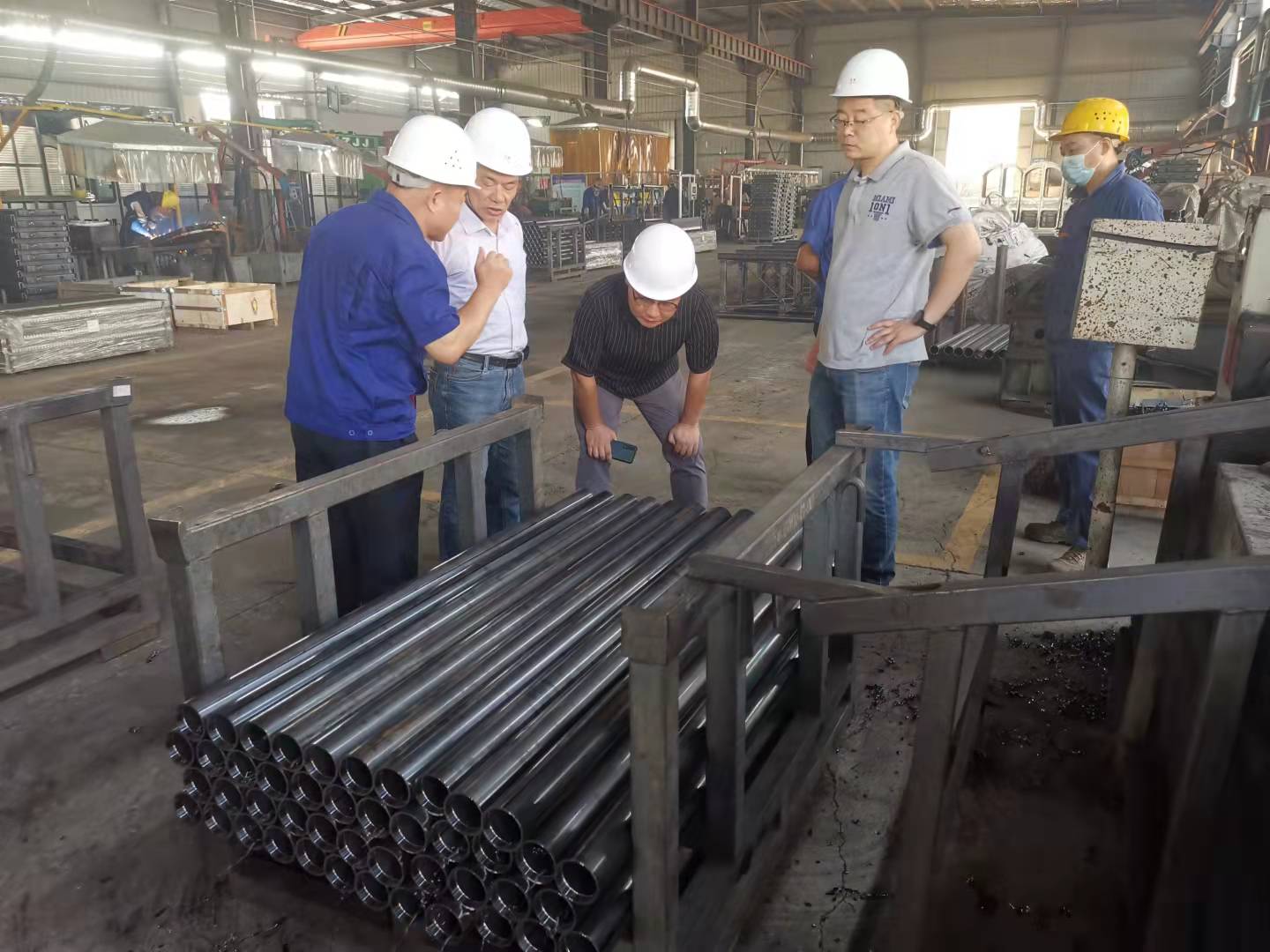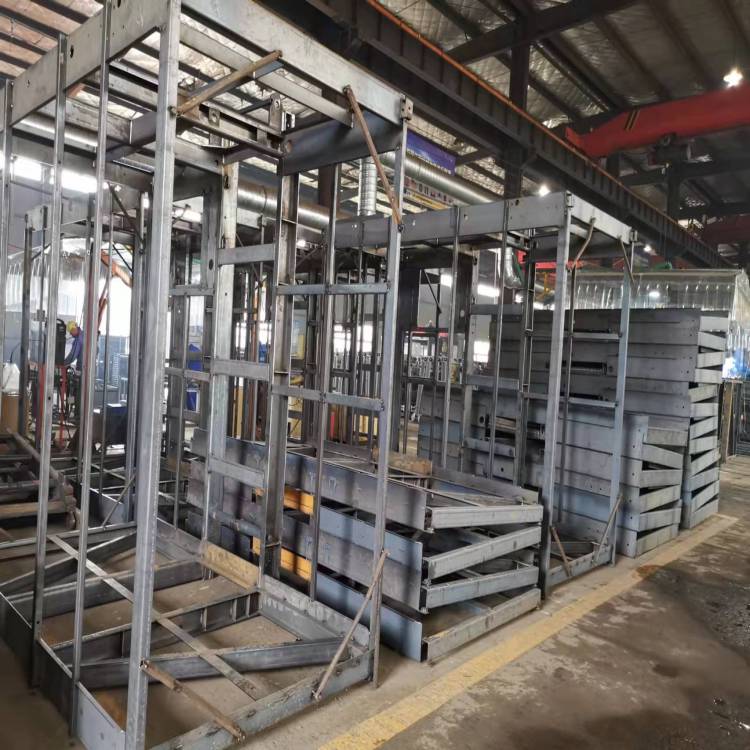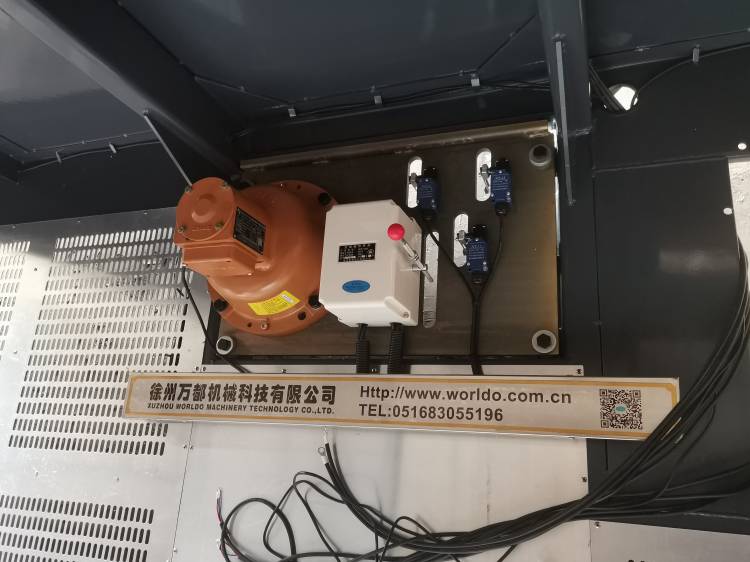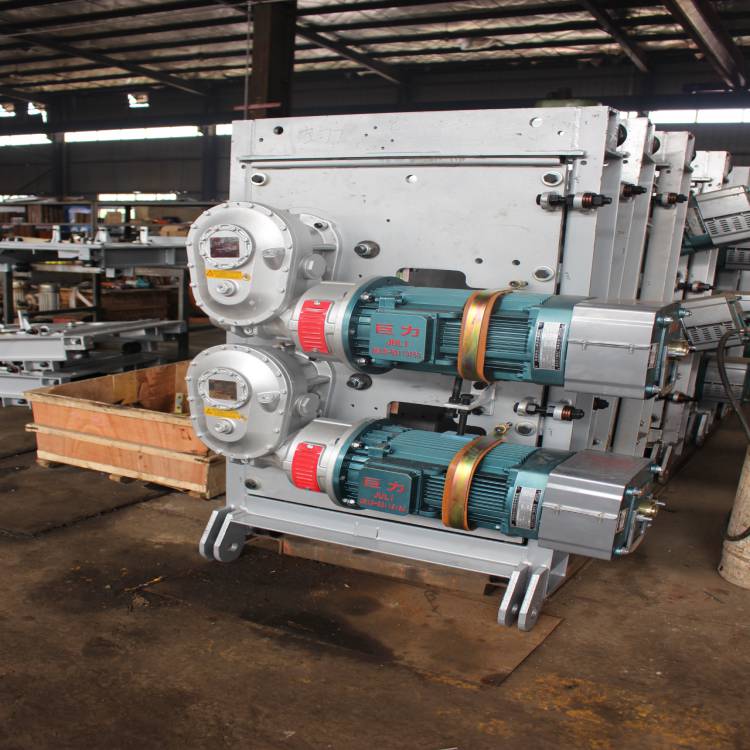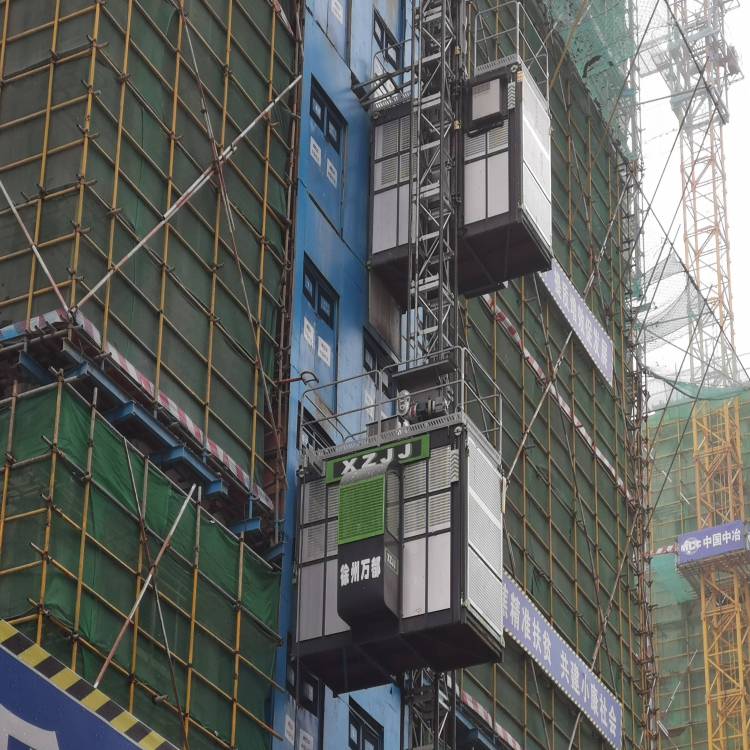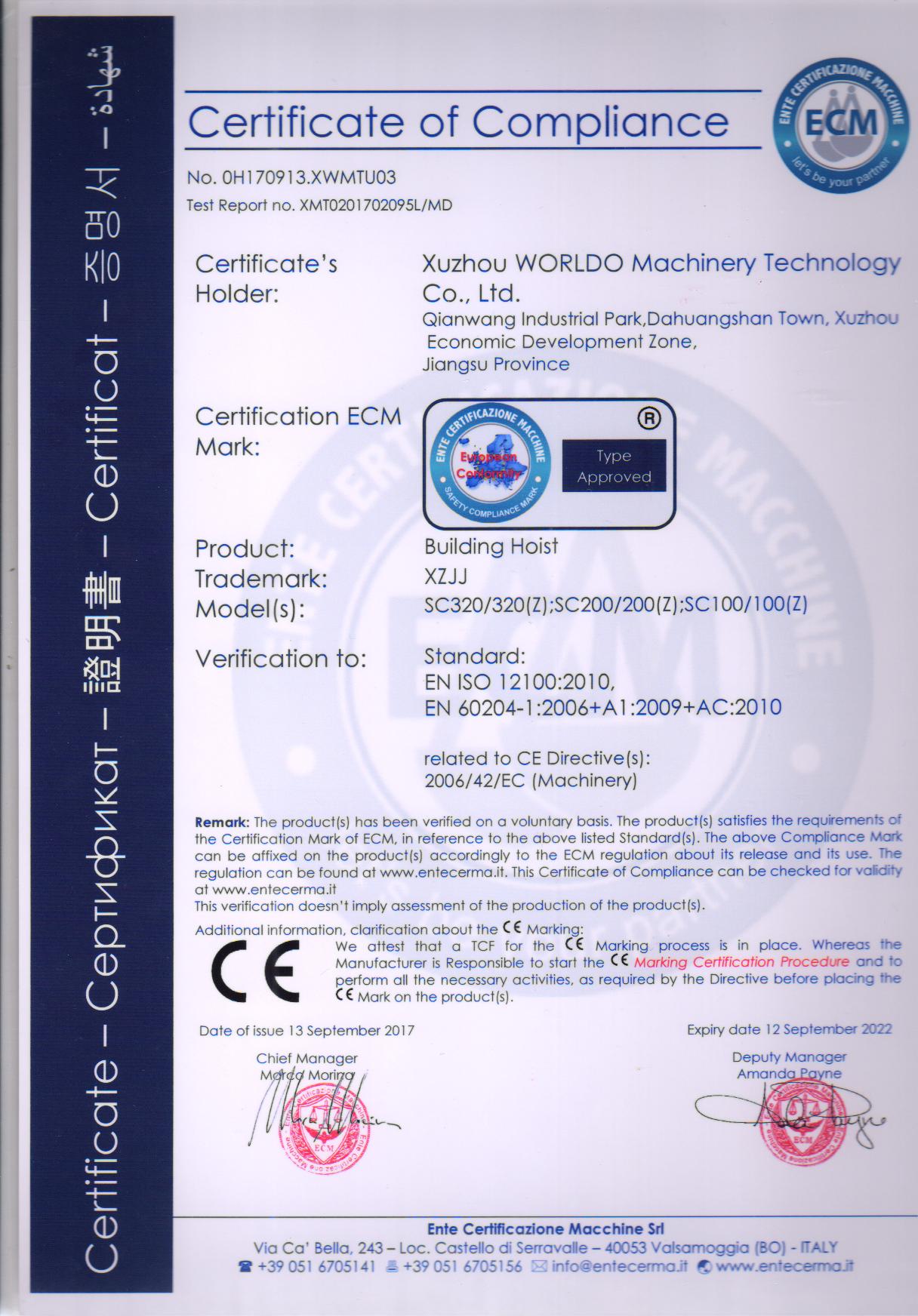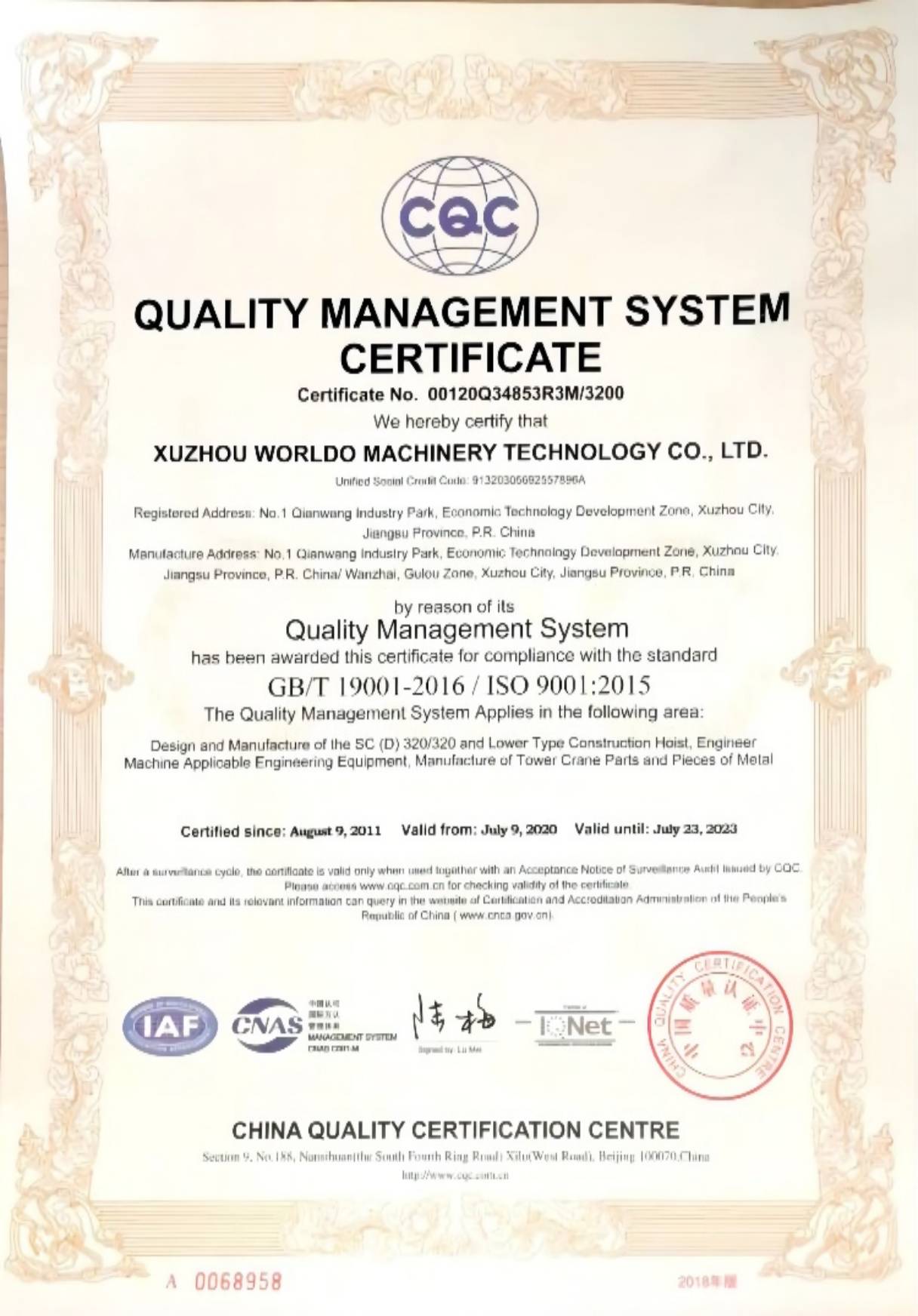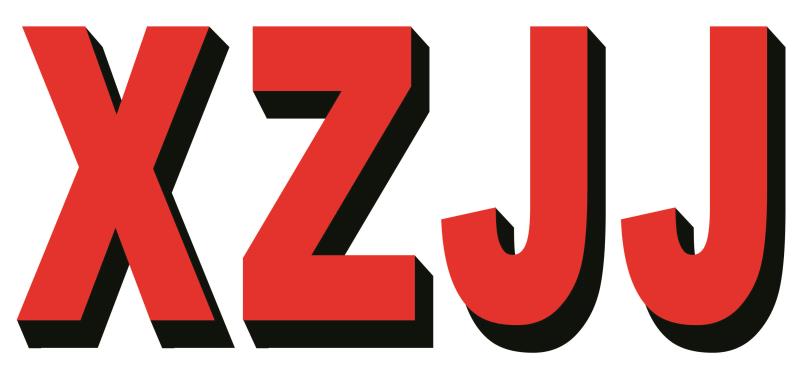 Certified for 3 years
Response Time
Within 24 hours
Year of establishment
July 20, 2009
Company Address

Add a Product