Summary
Application:

Overpressure Relief

Brand Name:

BasCo

Model Number:

YF Type

Place of Origin:

China

Media:

Liquid or Gas

Material:

SS/SS
Specifications
weight:

0.500kg

Condition:

New

Moving Type:

Other
Reverse acting rupture disc, with the convex on the high pressure side. According to Euler theorem, the pressure of the reverse acting slotted rupture disc is set by the slotted burst cap, and the seal plays a sealing role. As the pressure increases, the rupture disc will be flipped and the seal will be cut open to release pressure.
Features
• Non-fragmention designed
• Operating ratios to 90% of the marked bursting pressure on disc tag
• Suitable for liquid, gas, or two-phase applications
• The marked bursting pressure on disc tag does not exceed the MAWP of equipment
• Withstands full vacuum without additional support
• Sizes from 25mm to 600mm
• Burst ratings from 0.15barg to 70barg
• Able to be combined with safety valve
• Attached 3-dimensional stainless steel tag is engraved with complete disc specifications
Option
• PTFE Liners/Coatin• Burst Indicator
Note: the maximum temperature rating of rupture discs supplied with liners and BI is lower than the base disc material.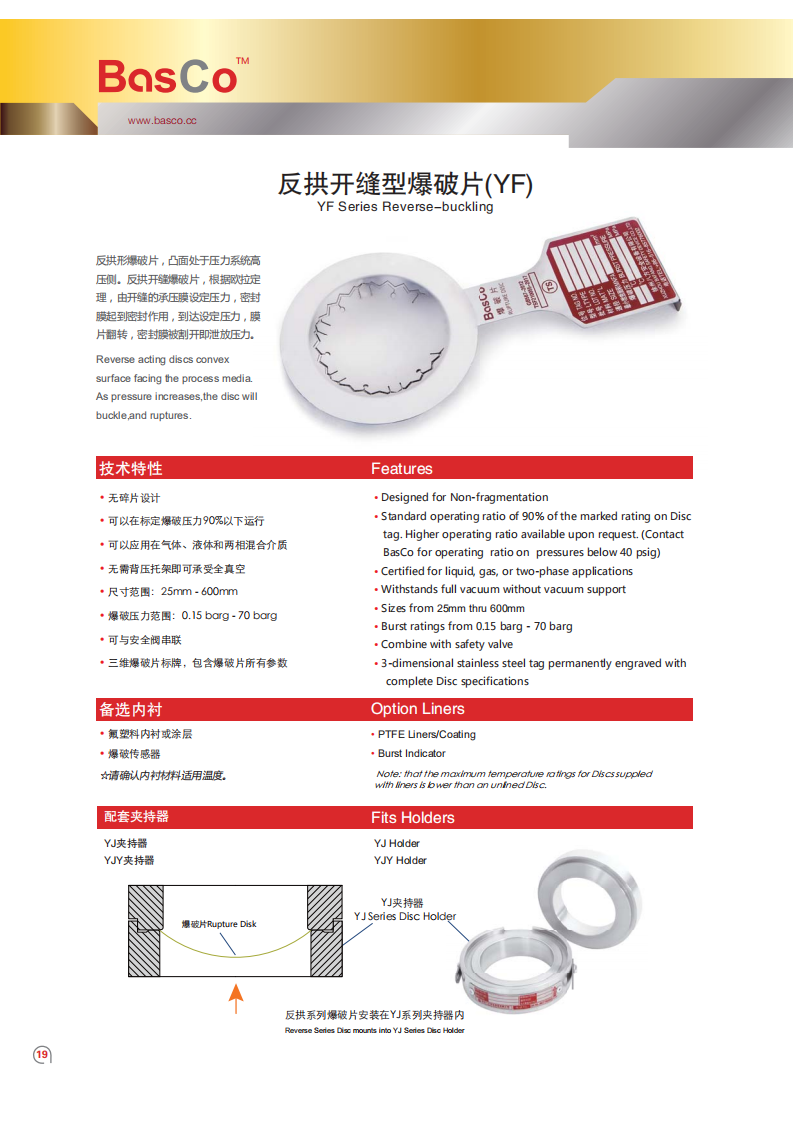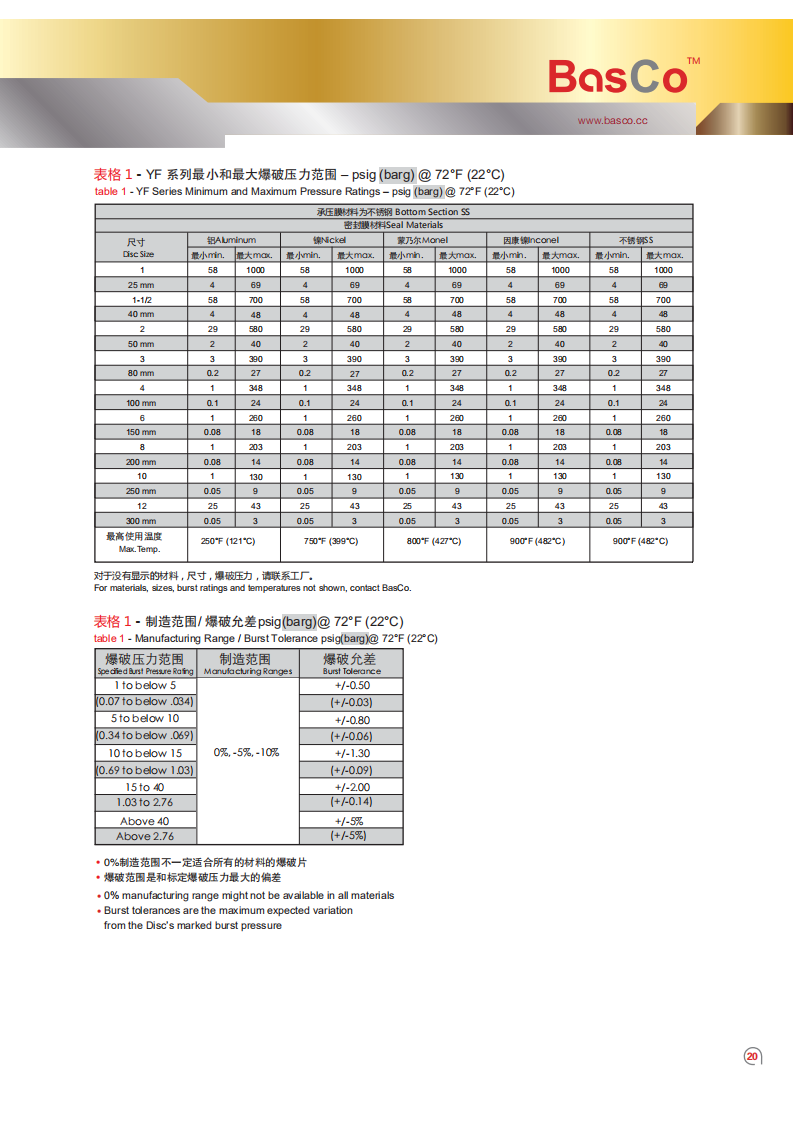 A high-tech enterprise with independent intellectual property rights, the company is committed to developing the world's advanced safety relief and explosion-proof products. The main products are: fla