Summary
Specifications
360-Degree VR Videos
Product PDF
Summary
Certification:

ISO/CE9001

Dimension(L*W*H):

10215×2500×3965MM

Weight:

14670KG

Power(W):

248000W

Model Number:

XSC4307

Brand Name:

XCMG

Place of Origin:

Jiangsu,China
Specifications
Weight:

14670.000kg

Condition:

New

Moving Type:

Wheel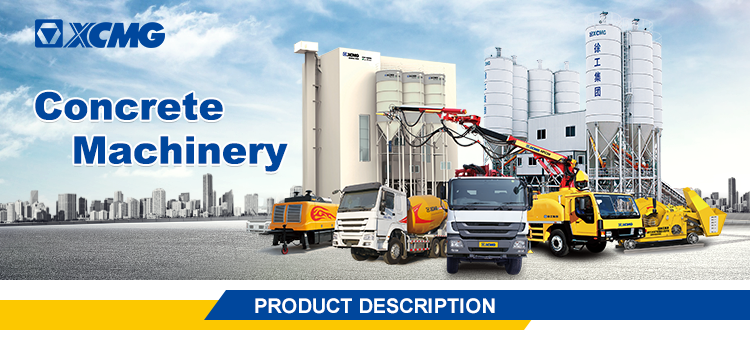 XCMG hanvan series concrete mixer truck cement XSC4307 sale in Kenya.
XCMG concrete mixer truck cement XSC4307 belongs to HANVAN series, equipped with specialty and acme originates from the top-level technology of SCHWING Germany.SCHWING's blade design of variable height is used for mixing drum, together with optimized guide pipe, to provide stronger material sealing capacity and higher filling rate, thus improving the loading capacity of the tank by 6%;Low dip angle is designed, with the angle 5% lower than that of its counterparts and the stability improved by 18% under equivalent loading capacity.
1.Efficial Mixing Technology
Large rise angle is designed at front cone to provide stronger mixing capacity and more uniform mixing, with a concrete slump change at all stages of ≤ 5%;Unique continuous trace design is used for transitional blade to ensure that mixing drum has no axial dead angle, with a lower residual rate of below 0.4%.
2.Comprehensive Improvement of Key Parts' Reliability
Optimized matching of drum body and blade steel plate realizes equivalent service life of mixing system;Feed hopper and chute are made of multilayer high-strength wear-resistant liner plate, with the service life increased by 50%.The combined design of two bent arc-shaped rear beams and triangle stayed beam structure is used for rear support to provide super-strong bearing capacity, with fatigue life increased by 30%, sturdy and durable;The adoption of hydraulic parts of famous brands and transmission shaft of long service life improves the system's reliability by once.

| | | | |
| --- | --- | --- | --- |
| CATEGORY | ITEM | UNIT | XSC4307 |
| Performance of mixing drum | Rev. | r/min | 0~14 |
|   | Charging speed | m³/min | ≥3 |
|   | Discharging speed | m³/min | ≥2 |
|   | Residual ratio of discharging | % | <0.4% |
| Hydraulic system | Oil pump |   | World-famous brand |
|   | Motor |   | World-famous brand |
|   | Speed reducer |   | World-famous brand |
| Water supply | Volume of water tank | L | 450 |
| Overall vehicle | Chassis model |   | ZZ1315N3063E1 |
|   | Curb mass | Kg' | 14670 |
|   | Drive type |   | 8×4 |
|   | Wheel base | mm | 1800+3050+1350 |
|   | Tire |   | 11.00R20 |
|   | PTO way |   |   |
|   | Outline dimensions | mm | 10215×2500×3965 |
| Engine | Model |   | MC07.34-50 |
|   | Rated power | kW | 248 |
|   | Fuel |   | Diesel |
|   | Emission standard |   | China  V |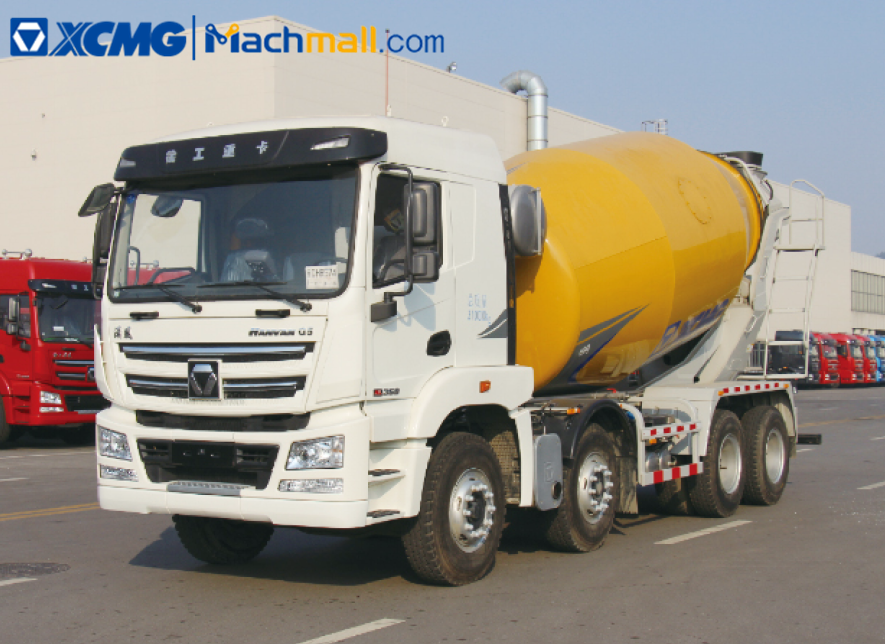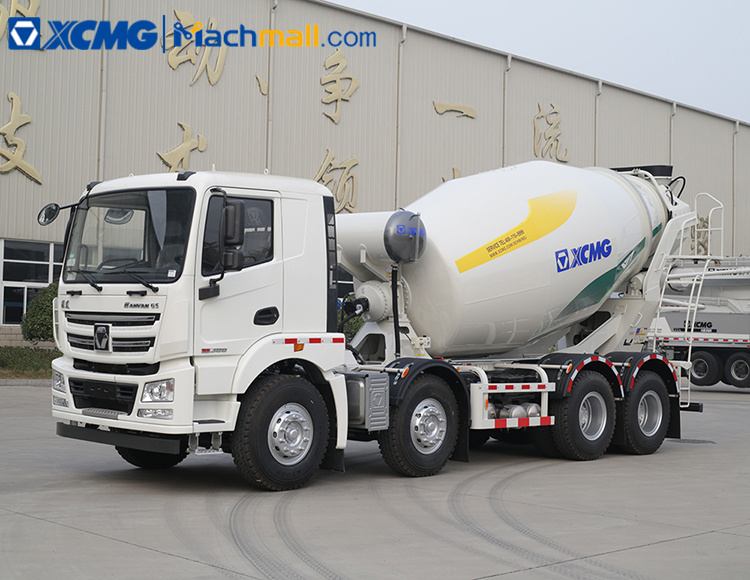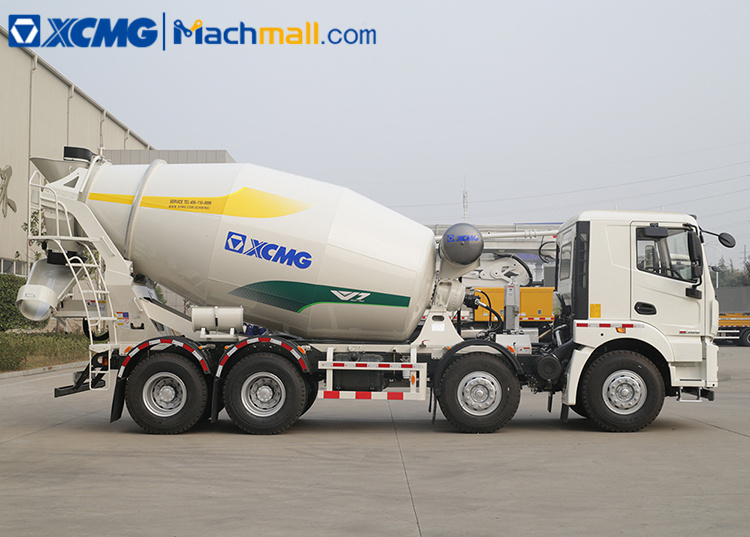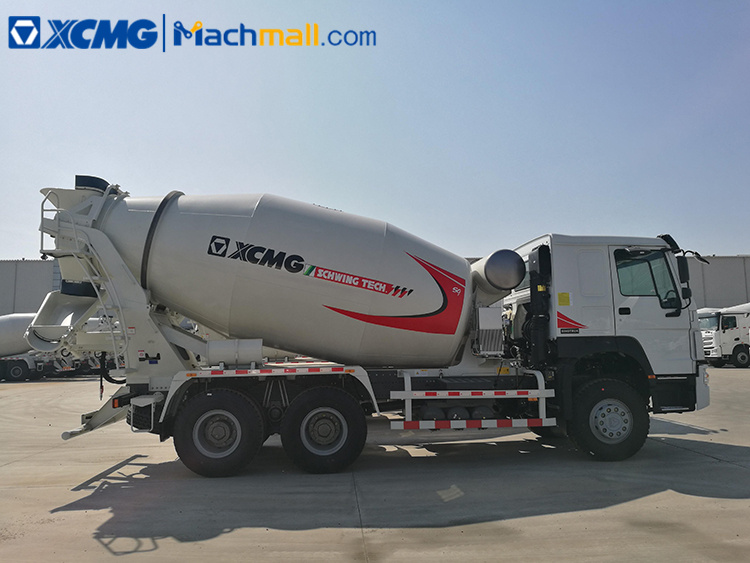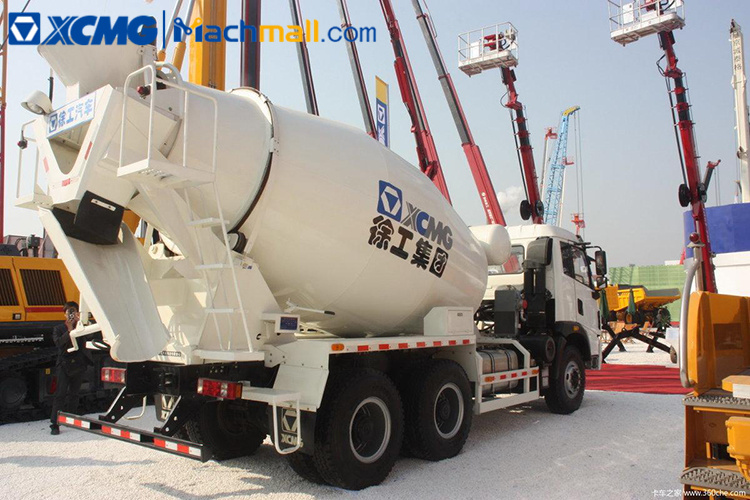 More XCMG Concrete Mixer
Q: Who are we?
A: We are XCMG Group. Founded in 1989, we rank No. 3 in the world's construction machinery industry now. We are a large state-owned group with the largest scale, the most complete product range, the most competitive and influential construction machinery industry in China.
Q: What is the relationship between Machmall.com and XCMG?
A: Machmall.com is the only global online platform officially launched by XCMG.
Q: How about after-sales service?
A: 1. XCMG Group pays attention to after-sales service throughout the product life cycle. As our distinguished service object, we always adhere to the service concept of customer first;
2. Online service: XCMG official platform Machmall.com: 12H+ online service, online technical support by engineers;
3. Overseas service: XCMG has more than 300 overseas distributors, more than 30 overseas subsidiaries and technology R&D centers, more than 2,000 accessory centers and service outlets, 15 production bases and KD factories, and 40 overseas offices.
Q: How to tell whether it is XCMG official?
A: XCMG's subsidiary companies have E-mails set up by XCMG Group ended with  @xcmg.com, for example: machmall@xcmg.com. You have the right to request suppliers to use the E-mail of this kind to communicate.
Q: What are the advantages of purchasing online? Is there a guarantee?
A:1. Machmall.com aims to provide customers with 12H+ online after-sales service, online accessory purchase system, online second-hand equipment service,All series of XCMG construction machinery product, Chinese electro-mechanical equipment;
2. Machmall.com is responsible for every piece of equipment sold through the official channels of XCMG;
3. Purchasing on Machmall.com is more convenient, quicker and more economical; product series are more complete and information is more complete. Machmall.com supports online visit of the factories, VR show of products and product catalog download.
Q: Others:
 A: For more questions about the distributors, exhibition halls, exhibitions, online factory visits, product details, and brand verification, you can contact us via email machmall@xcmg.com,  online service, or leave a message on Machmall.com.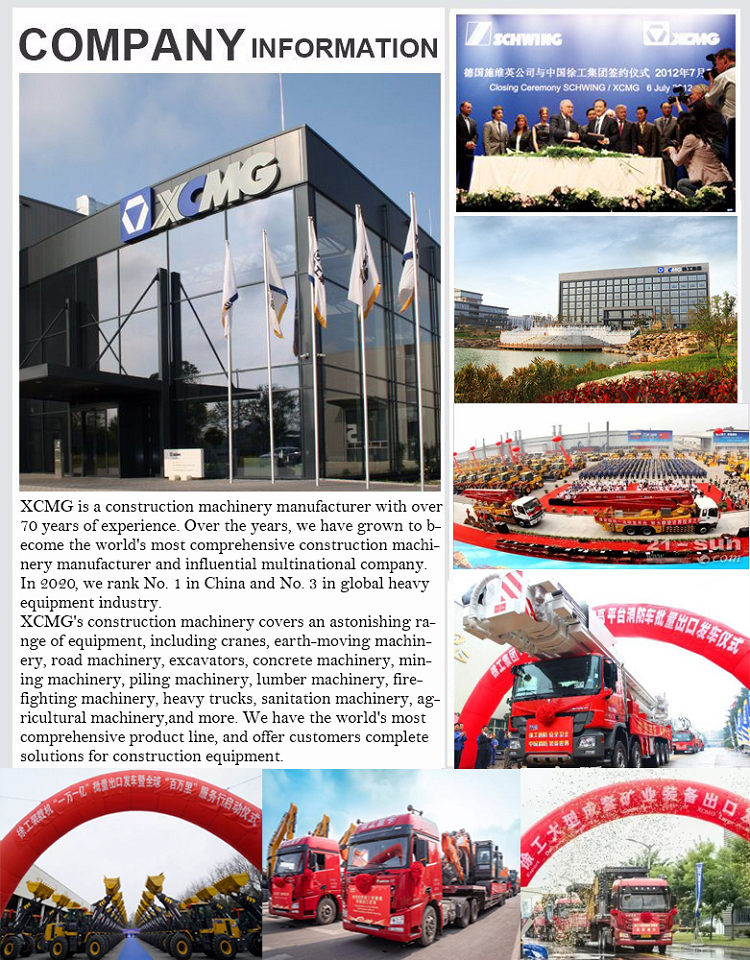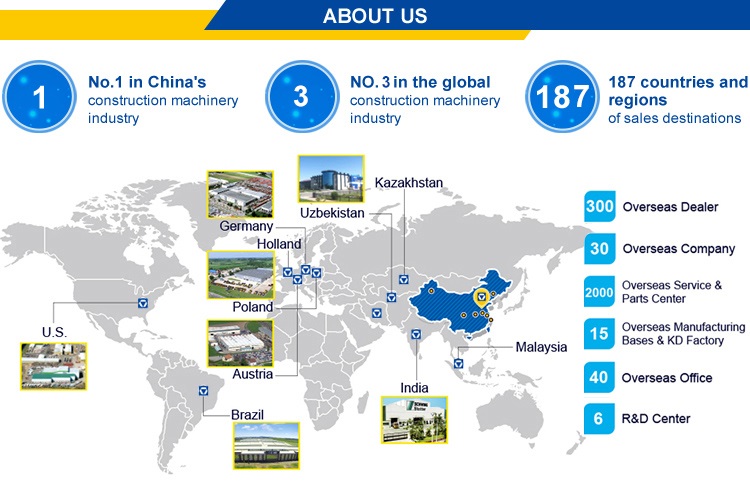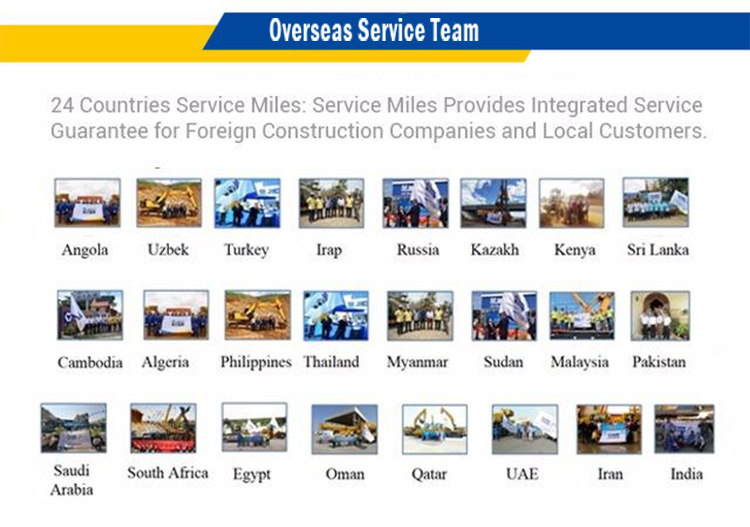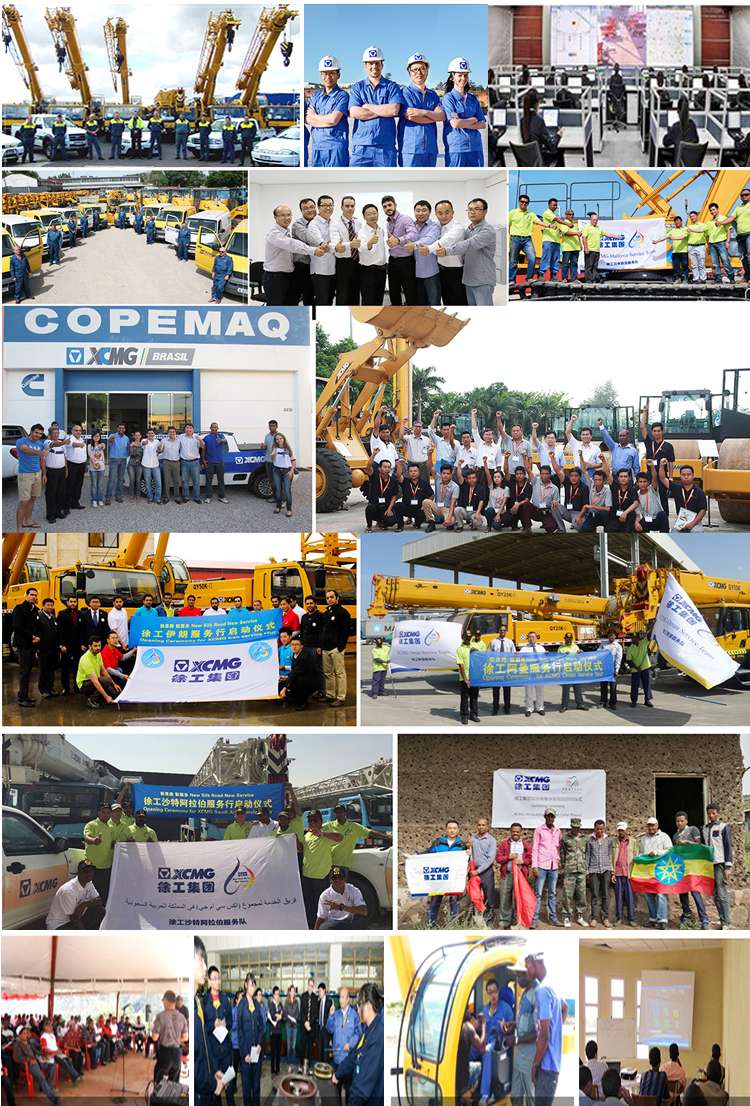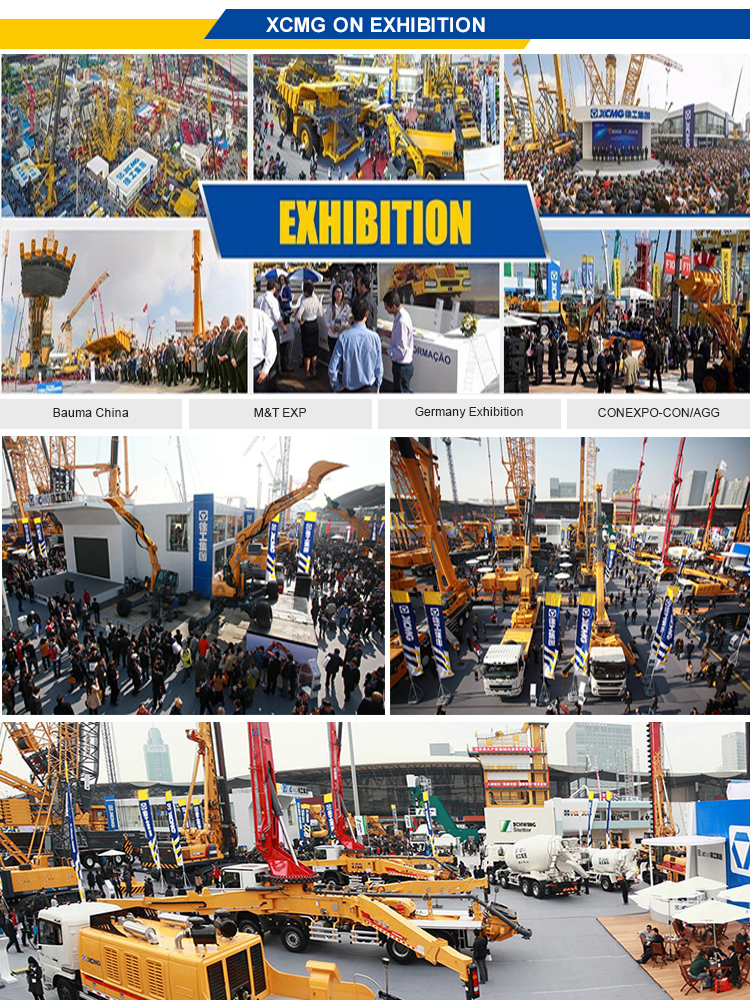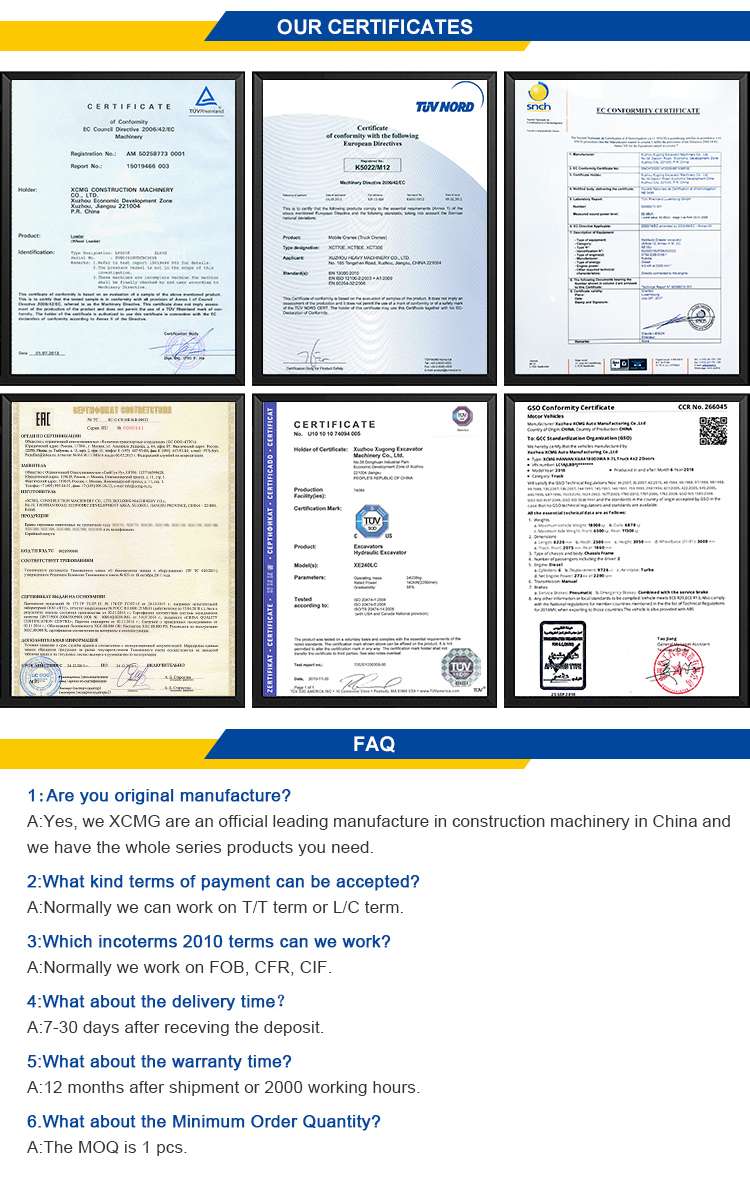 Product Catalog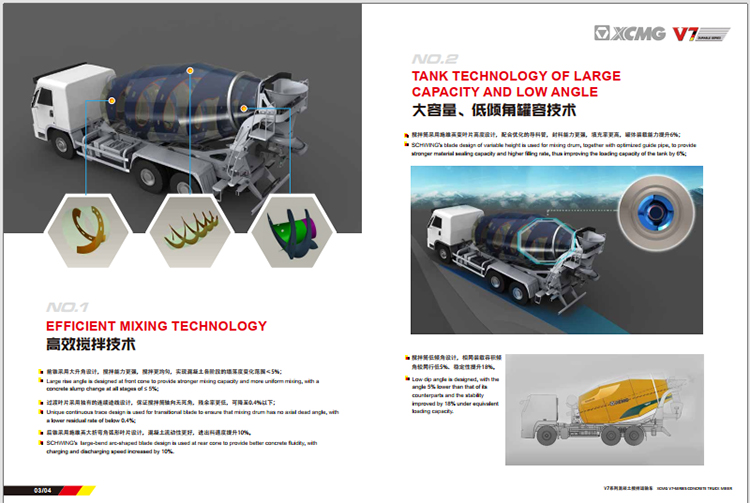 Response Time : Within 24 hours
XCMG was founded in 1943. XCMG products include: excavators, loaders, cranes including earth-moving machinery, road machinery, concrete machinery, mining machinery and other 12 construction machinery.