HD16
Specs & Compare
Details
Select 3 models for comparison
Dimension(Long * Breadth * High)
Machine Weight
Model Number
Brand Name
Place of Origin
Certification
Engineering & Construction Machinery
HD16
5140×3388×3032
17000 kg
HD16
HAITUI
Jining,Shandong
ISO9001
Summary
Dimension(Long * Breadth * High):

5140×3388×3032

Machine Weight:

17000 kg

Model Number:

HD16

Brand Name:

HAITUI

Place of Origin:

Jining,Shandong

Certification:

ISO9001
Specifications
weight:

17000.000kg

Condition:

New

Moving Type:

Crawler

Dozing capacity:

4.55 m³

Max tractor force:

146 KN

Max pressure:

14 MPa

Blade width:

3390 mm

Blade height:

1150 mm

China HAITUI crawler bulldozer HD16 160HP for dry land.
China HAITUI crawler bulldozer HD16 160HP for dry land has the features of high technology, advanced design,strong power and high efficiency, etc. It can adapt to more harsh working environment and is convenient for maintenance and repair.
It is mainly applied to the push, excavation, backfilling earthwork and other bulk materials operations of roads, railways, mines, airports, etc. It is an indispensable mechanical equipment for national defense engineering, mine construction, urban and rural road construction and water conservancy construction.
Features:
1.A Weichai WD10G178E25 engine which gives you more power and reliability you need. Improved fuel economy over the previous model with strong torque output and low fuel consumption gives you excellent overall fluid efficiency.
2.The gearbox uses a planetary gear structure that operates the hydraulic control valve to achieve forward, reverse and various shifts. The structure is planetary gear, multi-plate clutch, hydraulic combined with forced lubrication, which is divided into three forward and three reverse.
3.The closed system keeps the tank pressure at a specific value, which can increase the evaporation temperature and heat dissipation efficiency of the cooling water. The fan power comes from the engine, and the forced air supply increases the cooling effect.
4.The standard straight tilt blade features powerful cutting force and the three-shank ripper can be equipped for the ripping of clay and frozen earth, featuring high working efficiency and super-strong penetrating force.

Model

Unit

HD16

 Type

 

160HP Standard Hydraulic Crawler Type

Engine model

 

Weichai WD10G178E25

Displacement

L

9.726

Rated power

kw/rpm

131/1850

Max.torque

N.m/rpm

830/1000-1200

 Operating weight

T

17

Dimension(no ripper)

mm

5140×3388×3032

 Min ground clearance

mm

405

Ground pressure

Mpa

0.067

 Track gauge

mm

1880

 Dozing capacity

m³

4.55

 Blade width

mm

3390

 Blade height

mm

1150

 Max drop below ground

mm

540

 Track shoe width

mm

510

 Pitch

mm

203.2

Quantity of track link

 

37

 Quantity of Carrier rollers

 

4

 Quantity of Track rollers

 

12(8 Double+4 Single)

 Max pressure

MPa

14

Discharge

L/min

213

 Max tractor force

KN

146

 Grade ability

 

30°

 Forward Speed

Km/h

F1:0-3.29

F2:0-5.82

F3:0-9.63

  Rear Speed

Km/h

R1:0-4.28

R2:0-7.59

R3:0-12.53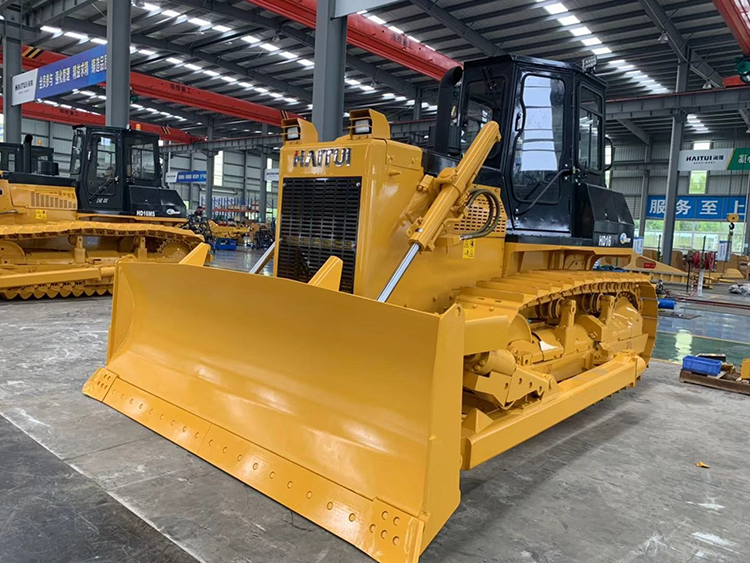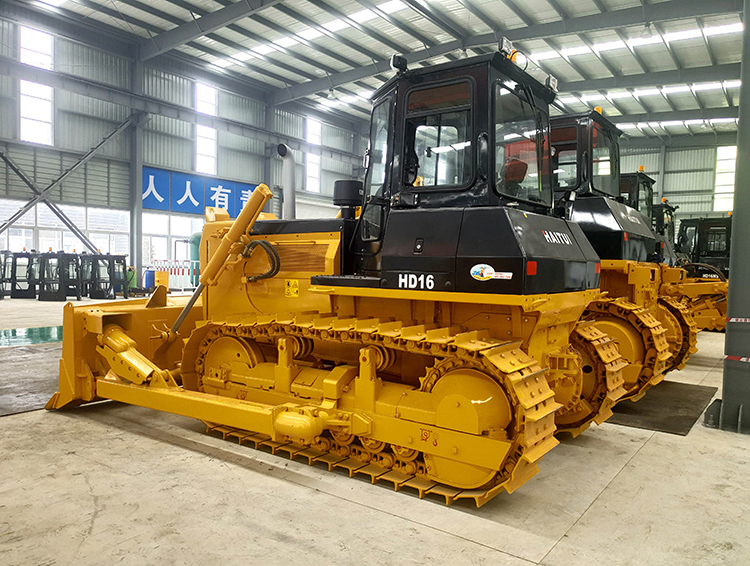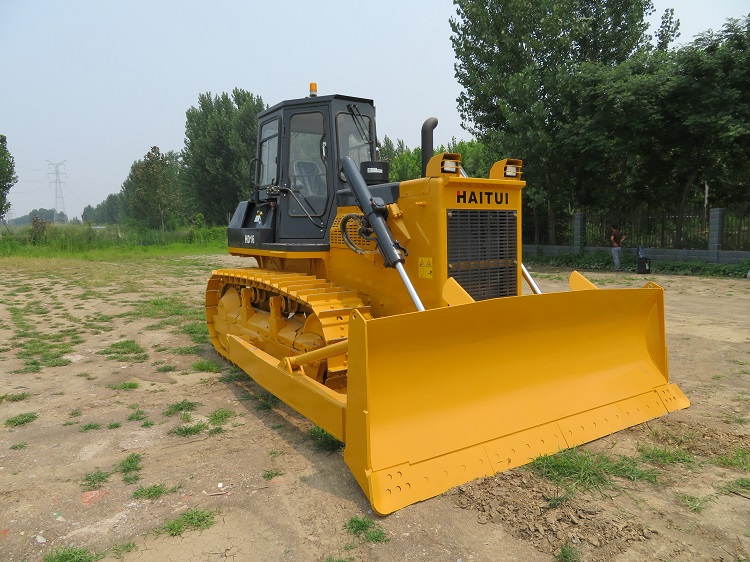 More Bulldozer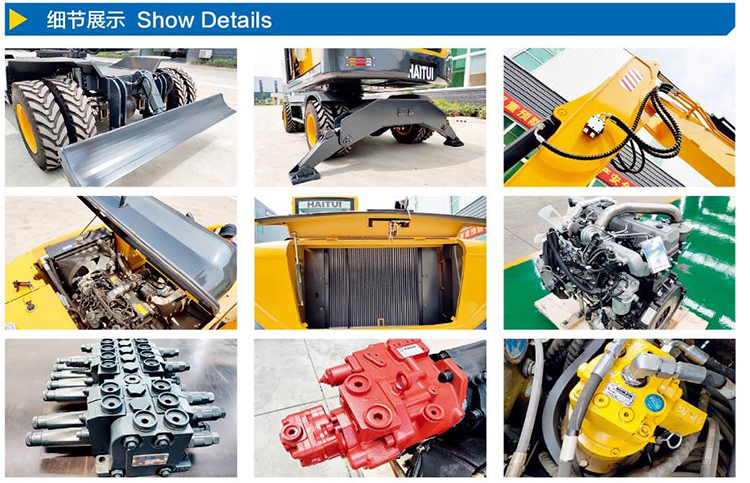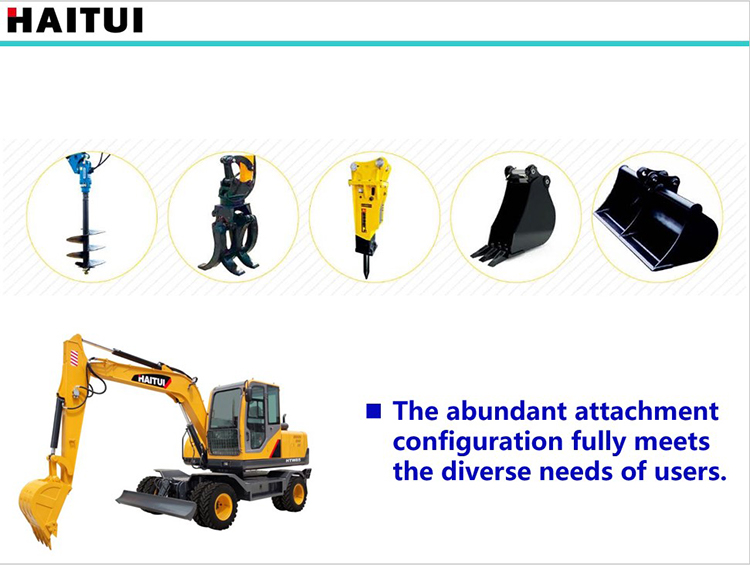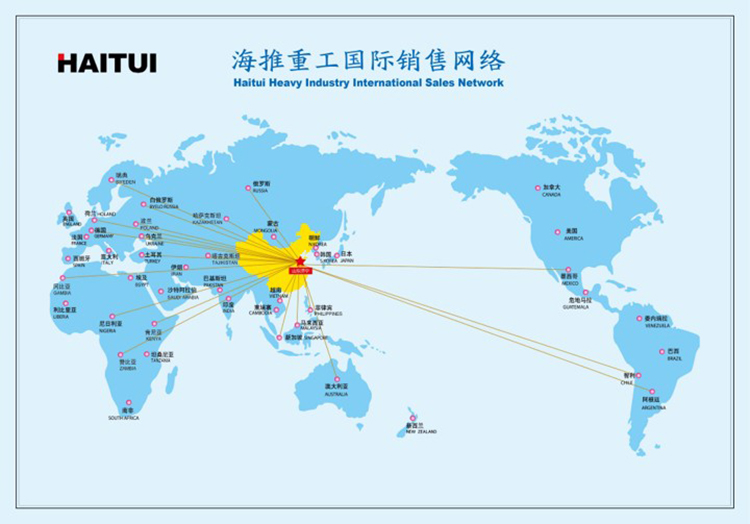 Certified for 3 years
Response Time
Within 24 hours
Year of establishment
Company Address

Add a Product