Storage & Logistics Equipment
>
Material Transfer Machinery
>
Pallet Truck
>
EP
>
EP EPL185 electric pallet truck forkl...

Summary
Details
weight:

170.000kg

Rated capacity:

1800 kg

Load center distance:

600 mm

Wheelbase:

1200 mm

Service weight:

170 kg

Lift height:

115 mm

Overall length:

1550 mm

Overall width:

610(695) mm

EP EPL185 electric pallet truck forklift 1.8 ton with 0.9kW DC motor for warehouse.
EPL185 is a new generation electric pallet truck launched by EP. EP EPL185 electric pallet truck forklift 1.8 ton with 0.9kW DC motor for warehouse is equipped with the newly developed lithium-ion battery and integrated charger to maximize flexibility. The newly launched EPL has a compact structure, and the front frame is only 400 mm wide, so it is very suitable for standard scenarios in the warehouse, logistics and industrial fields.
Features:
1.The metal protective cover of battery can be flipped over, which can effectively protect the battery; The battery has simple cover with two combination modes, it can prevent the battery from plugging and unplugging at will.
2.The truck uses the second generation drive technology and brushless DC motor. There is no need to replace the carbon brush and the drive is more powerful. Its max. Gradeability can reach 10% with the load of 1300kg.
3.On-board charger with plug-in&out battery to satisfy different working condition. Fast charging can be optionally equipped with. Li-ion battery developed by EP is equipped with CAN and BMS, which is more convenient to use.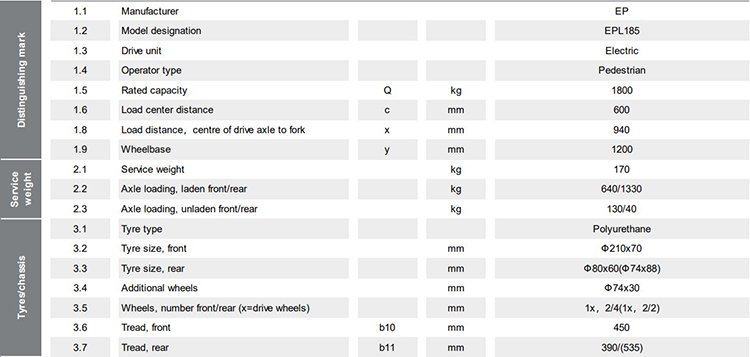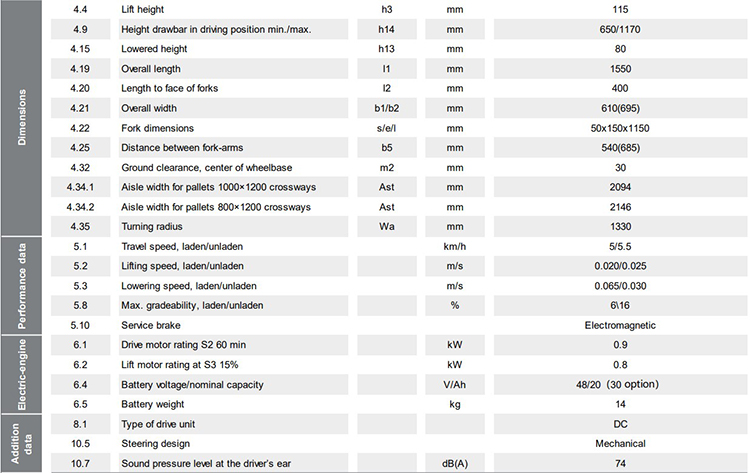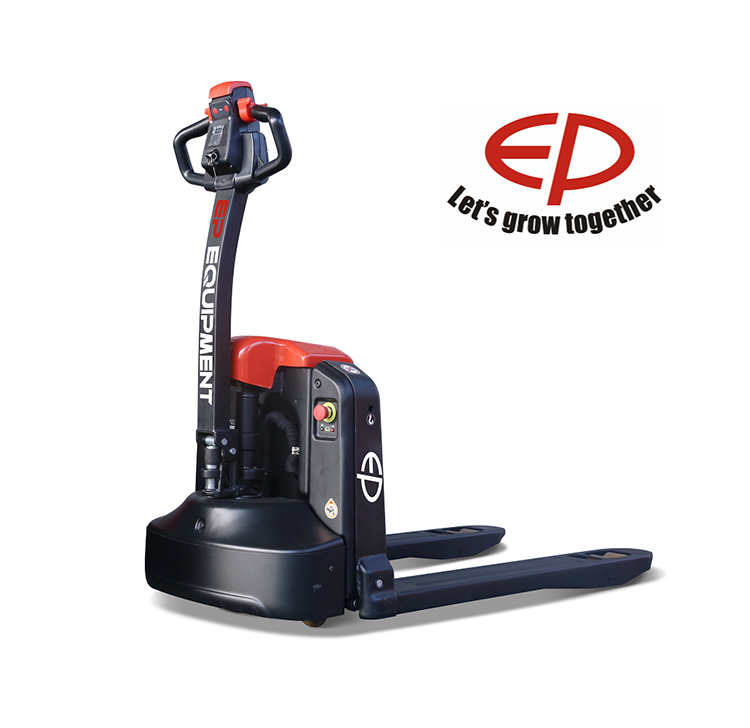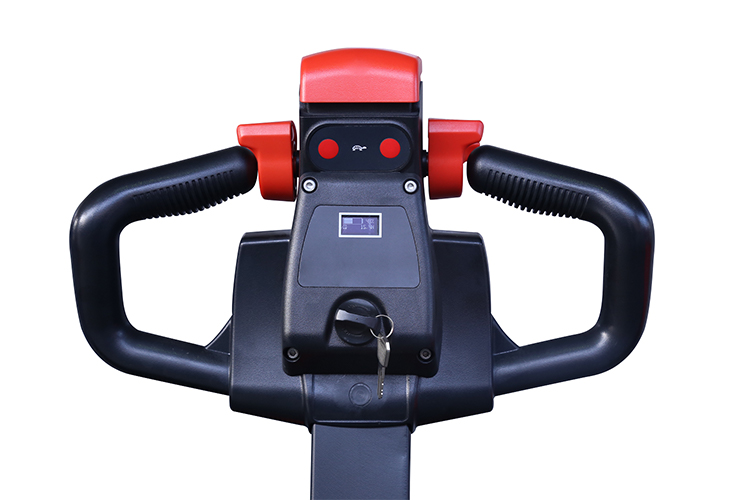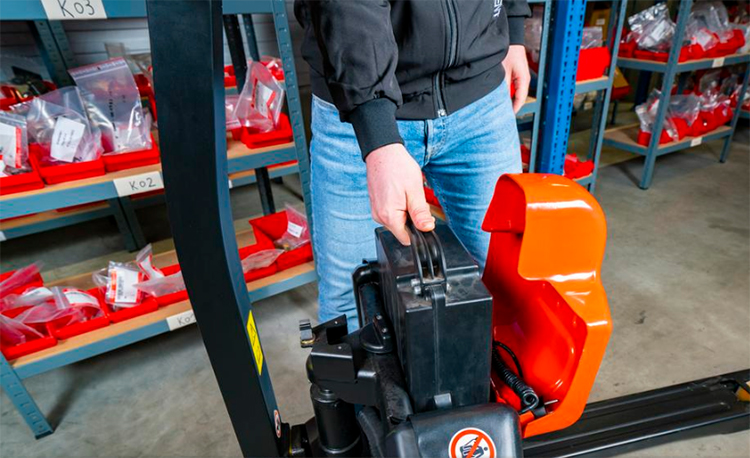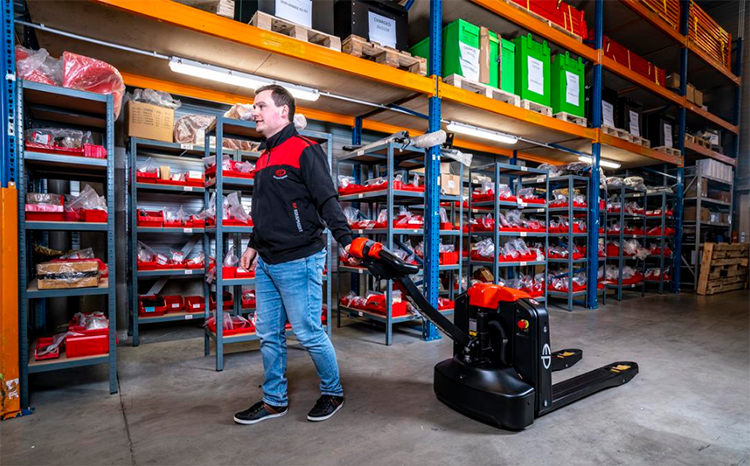 More EP Pallet Truck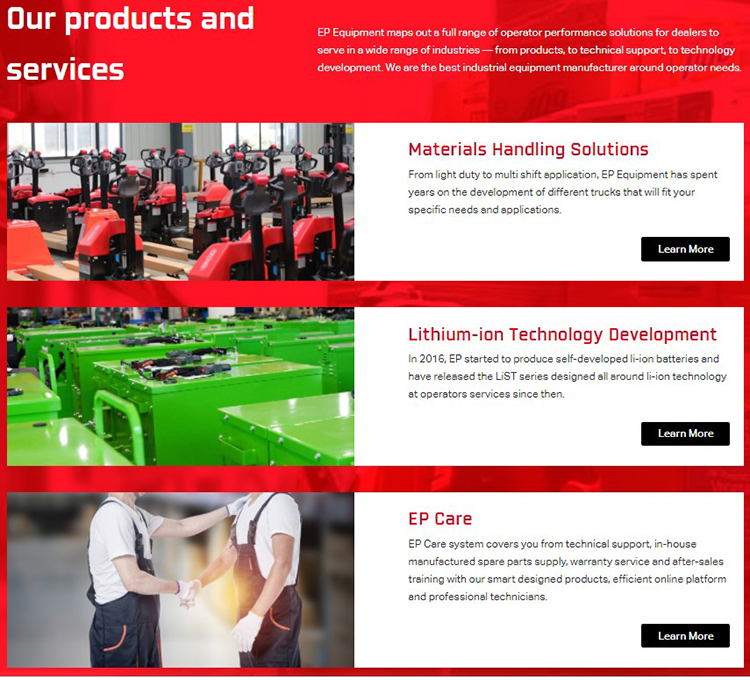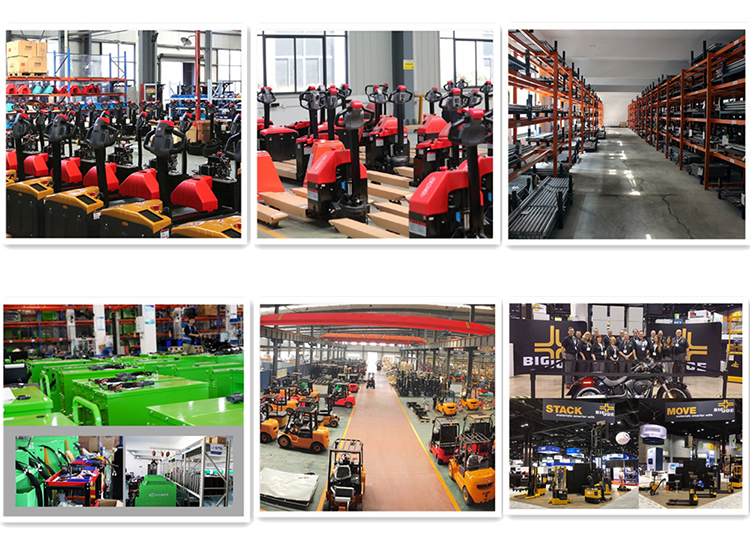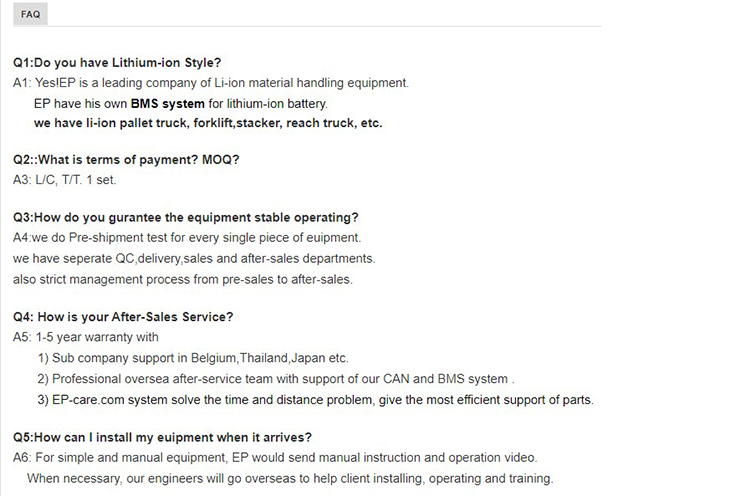 Response Time : 24h
EP equipment is a fast growing enterprise relying on product innovation, specializing in the development, manufacture and service of electric storage equipment and forklift.