Summary
Specifications
Weight:

16000.000kg

Condition:

New

Moving Type:

Other

Model:

PE600x900

Capacity :

90-180t/h

Motor:

45kw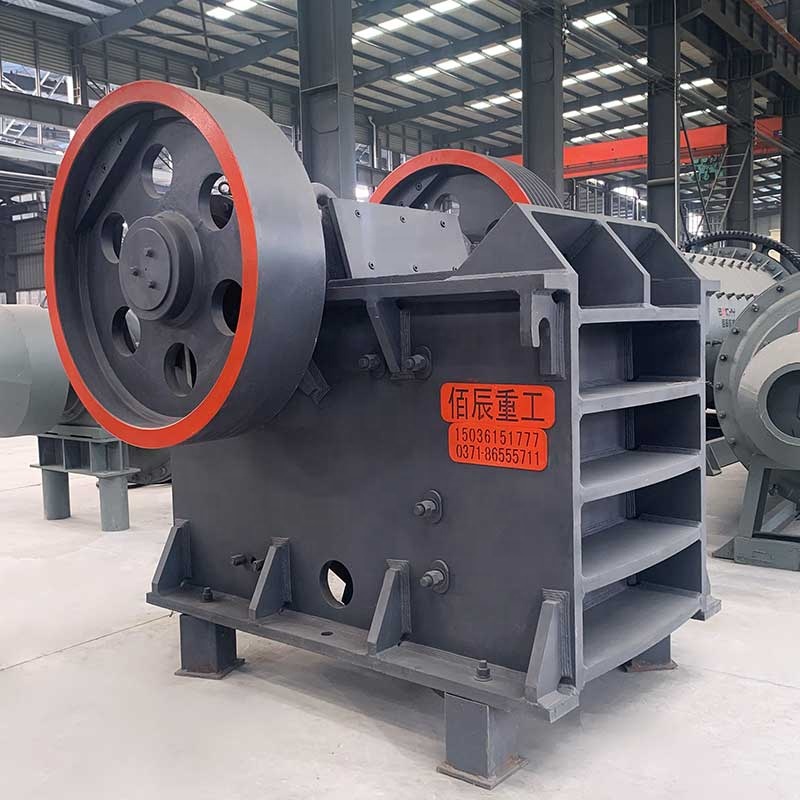 The Stone Crushing Plant mainly consists of Vibrating Feeder, Jaw Crusher, Cone Crusher or Impact Crusher, Vibrating Screen, Belt Conveyor and Control System, etc. It is completely capable to crush and screen limestone, marble, granite, basalt, river gravel and other hard stone materials, and produce sand & gravels with various granularities for construction and building industry. We are able to design and manufacture complete crusher plants with capacity from 30tph to 500tph, and to provide optimum and most economical solutions according to customers' requirements on stone specifications, output, application, etc.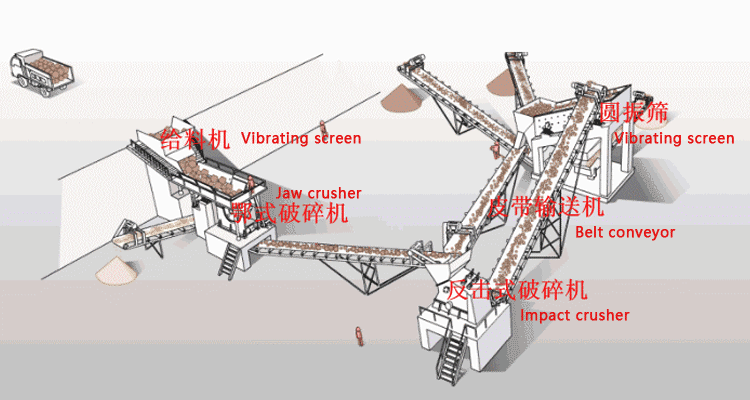 Jaw crusher is a kind of stone crushing machine which is widely used as primary or secondary crusher. Baichy manufactures coarse jaw crusher and fine jaw crusher in stationary type or mobile type.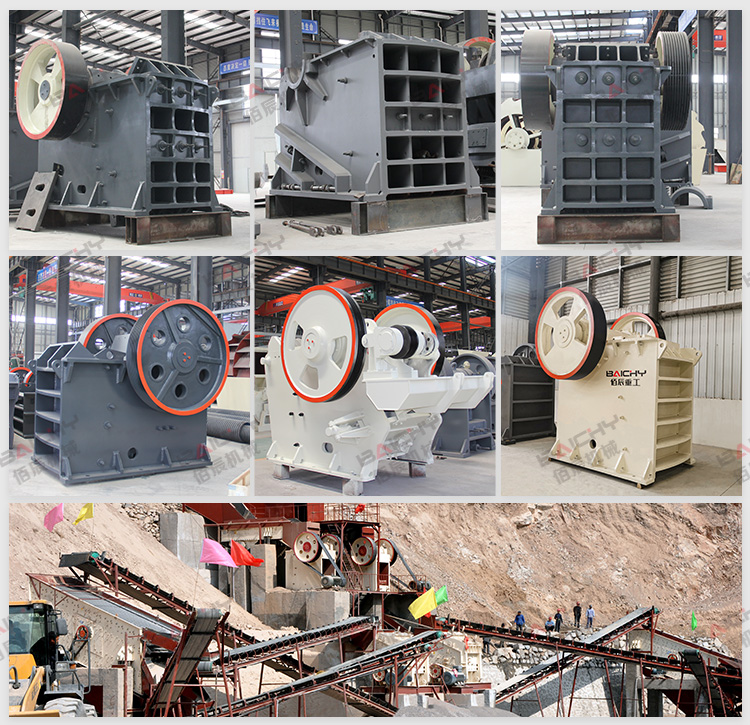 Jaw crusher is widely used in various industries, such as mining, road and railway construction, building construction,water conservation and chemical industry etc. It could crush kinds of minerals and rocks with compression strength less than 320MPa, such as quartz, granite, basalt, limestone, river stone, sandstone, shale, iron ore, copper ore, gold ore etc.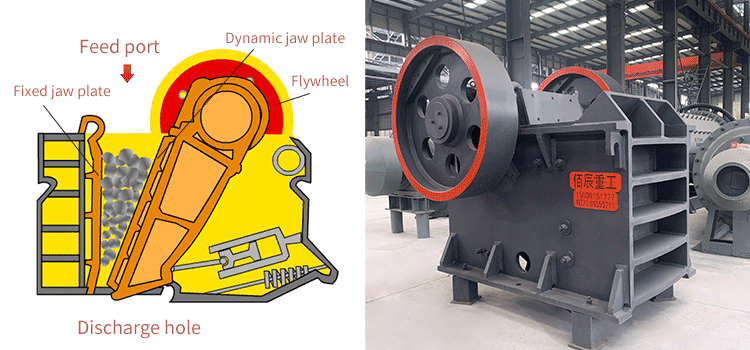 Working principle
The electromotor drives the belt and pulley to make the movable jaw move back and forth, up and down through the eccentric shaft. The raw material is squashed or splitt when movable jaw plate moves towards fixed jaw together with movable jaw. When movable jaw and movable jaw plate turn back by eccentric shaft and spring, the raw material, which is squashed or split before discharges from the bottom outlet under jaw plate. The bulk-production comes true while electromotor rotates continuously and the movable jaw crushes and discharges the raw material periodically.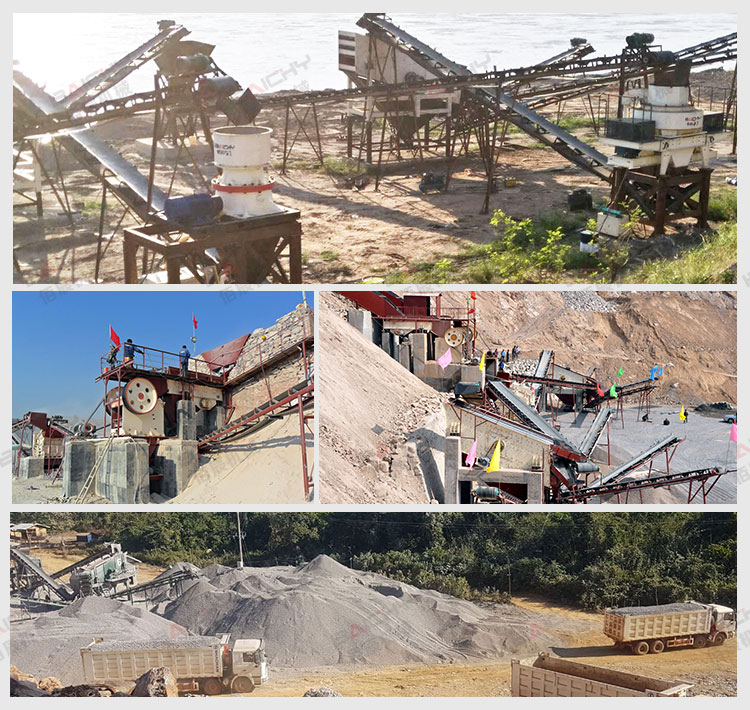 Eccentric shaft adopt 40Cr steel precise forged, Advanced Movable jaw plate assemble made from high quality casting parts, Tooth-shape plate, deep V-chamber, high manganese steel material ZGMn13-4 make crusher more reliable, Precise casting heavy fly wheel,Jaw crusher frame adopt thick Q235B heavy steel plate welding process.Machine blasting, anti-rust painting, surface painting at least three times paintings.

Baichy headquarters is located in the industrial park in Jiaozuo City. It covers a total area of 200,000 square meters, including 150,000 square meters of standarized workshop. There are more than 200 sets of various large and medium-sized metal processing lathe, riveting machine, welding equipment and assembly equipment. We have more than 500 workers, including more than 20 middle and senior technicians. Baichy is mainly focus on 4 series products: stone crusher machines, sand making equipment, powder grinding mills, mineral processing equipment and their spare parts. Every year, Baichy can turn out 1,000 sets of crushers and 10,000 tons of crusher parts.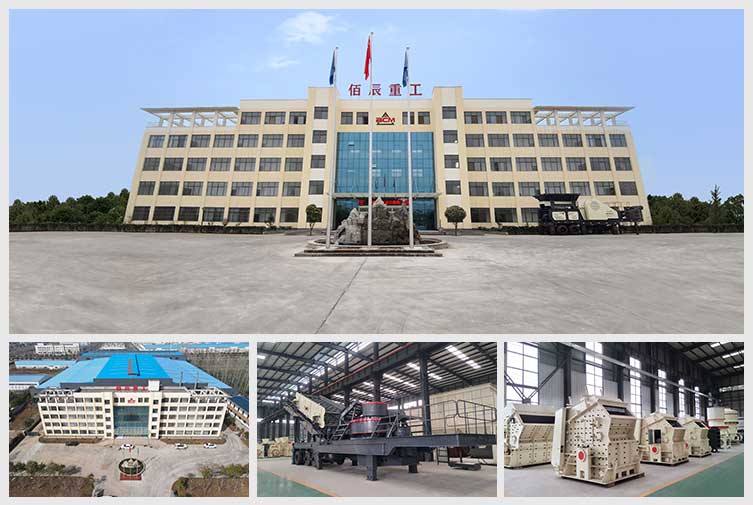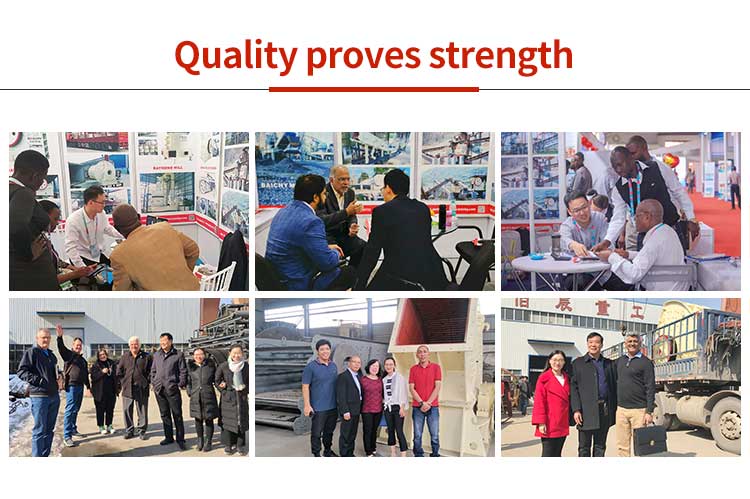 Baichy company is factory supplier on mining machinery , mainly focus on stone crushers, powder grinding mill and mineral beneficiation plant.