Summary
Specifications
360-Degree VR Videos
Product PDF
Summary
Certification:

CE/ISO9001

Power(W):

2×75kW

Model Number:

HZS270V

Brand Name:

XCMG

Place of Origin:

Xuzhou,Jiangsu,China
Specifications
Weight:

1.000kg

Condition:

New

Moving Type:

Other

Theoretical production rate:

270m³/h

Mixer type:

JS4500

Discharge height:

4m

Nominal volume of mixer:

4000L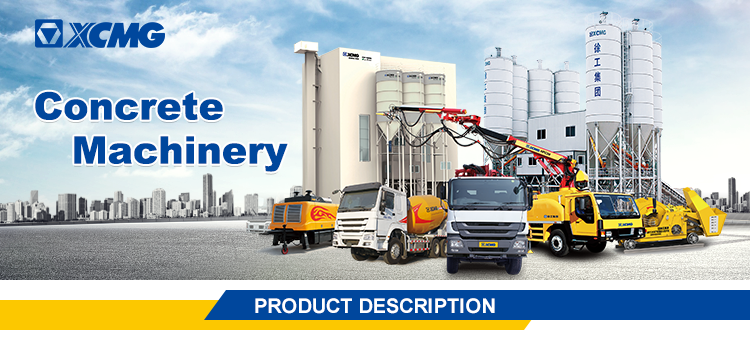 XCMG mobile concrete batching plant 270 productivity HZS270V.
The integrated design of XCMG mobile concrete batching plant HZS270V has the advantages of high efficiency, energy saving and environmental protection, accurate measurement, intelligent control, convenient operation, stability and reliability, and high cost performance.
Advantages and highlights:
1.More Efficient Production
Realize zero-speed start, high-speed hoist and low-speed stop, with high speed and small impact. Providing more reliable operation and better continuous production.
2.More Uniform Agitating
Features faster material cycle, more violent countercurrent and more uniform agitating. Greatly reducing cleaning intensity of labor.
3.Cutting-edge Environmental-care
XCMG not only provides conventional environmental schemes, but commits itself to the application and development of cutting-edge environmental technologies.
4.More Comprehensive Customization
All-around and 3D environmental measures are taken to effectively control the pollution. Realize all-around control of people, vehicles, pumps and plants.
5.steadier batching system
The two systematic technologies-double batching of rough and fine weighing and stability control of material fluxperfectly take account of batching efficiency and precision.Aggregate batching adopts grading flow control, with flow adjustable; "three-straight-face" anti-blocking gate structure realizes smooth and precise batching.  


| | | |
| --- | --- | --- |
| Model | Unit | HZS270V |
| Theoretical production rate | m³/h | 270 |
| Discharge height | m | 4 |
| Mixer type | / | JS4500 |
| Mixer power | kW | 2×75 |
| Nominal volume of mixer | L | 4500 |
| Production period | S | 60 |
| Max. diameter of aggregate | mm | ≤80 |
| Volume of aggregate silo | m³ | 5×40 |
| Volume of powder silo (optional) | t | 6×300 |
| Capability of batching plant | L/Silo | 7200 |
| Delivery capacity of inclined belt conveyor | t/h | 900 |
| Productivity of cement spiral conveyer | t/h | 170 |
| Productivity of flyash spiral conveyor | t/h | 90 |
| Standard installed capacity | kW | 290 |
| Gravel weighing range and accuracy | kg | (1620~5400)±2% kg |
| Sand weighing range and accuracy | kg | (1200~4050)±2% kg |
| Weighing range and accuracy of cement | kg | (810~2700)±1% kg |
| Admixture weighing range and accuracy | kg | (360~1200)±1% kg |
| Weighing range and accuracy of water | kg | (360~1200)±1% kg |
| Weighing range and accuracy of additive | kg | (30~100)±1% kg |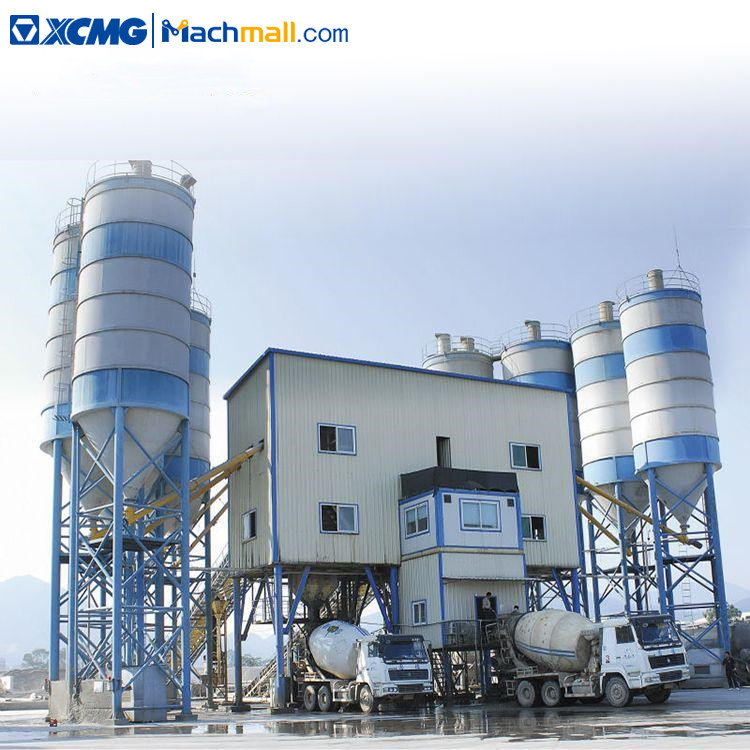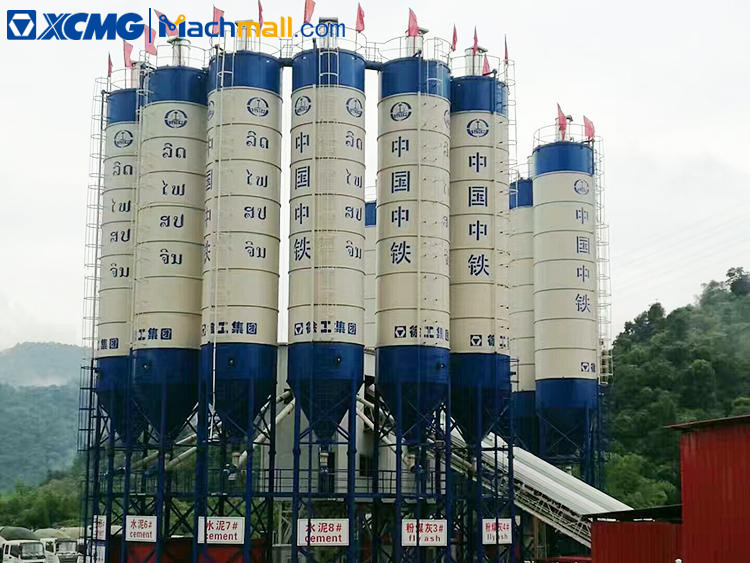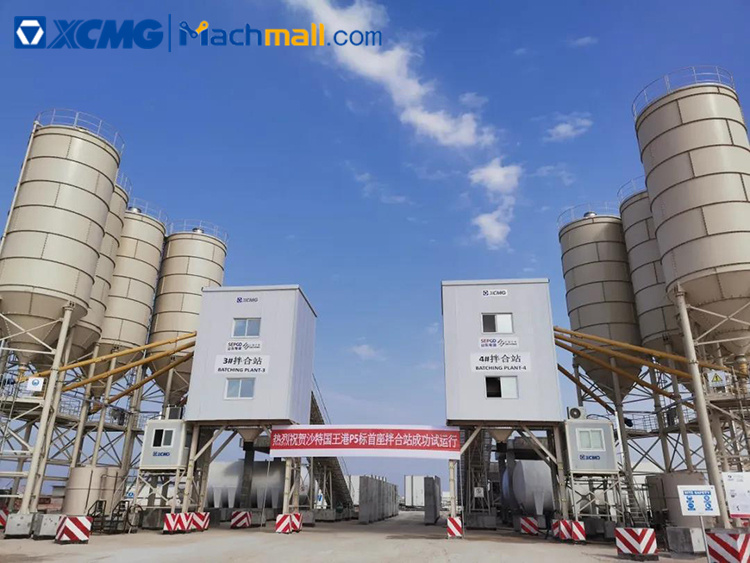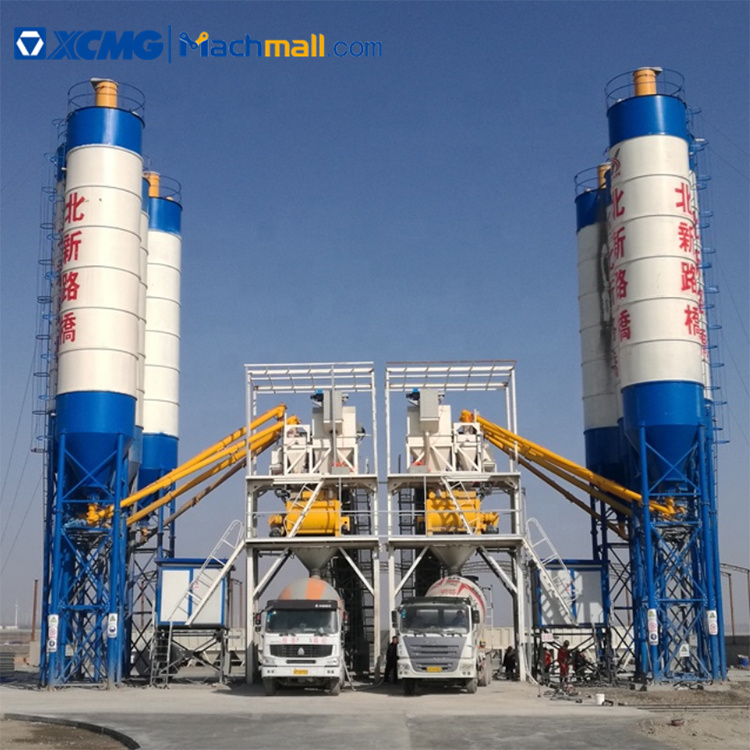 More XCMG Concrete Pump
Q: Who are we?
A: We are XCMG Group. Founded in 1989, we rank No. 3 in the world's construction machinery industry now. We are a large state-owned group with the largest scale, the most complete product range, the most competitive and influential construction machinery industry in China.
Q: What can we provide?
 A: XCMG Group has 31 subsidiary companies and our equipment has been exported to 187 countries and regions. Our products involve hoisting machinery, earth-moving machinery, road machinery, concrete machinery, piling machinery, mining machinery, agricultural machinery, environmental machinery, fire fighting and aerial work machinery, port machinery, warehousing and logistics equipment, etc.
Q: How about after-sales service?
A: 1. XCMG Group pays attention to after-sales service throughout the product life cycle. As our distinguished service object, we always adhere to the service concept of customer first;
2. Online service: XCMG official platform Machmall.com: 12H+ online service, online technical support by engineers;
3. Overseas service: XCMG has more than 300 overseas distributors, more than 30 overseas subsidiaries and technology R&D centers, more than 2,000 accessory centers and service outlets, 15 production bases and KD factories, and 40 overseas offices.
Q: What is the relationship between Machmall.com and XCMG?
A: Machmall.com is the only global online platform officially launched by XCMG.
Q: How to tell whether it is XCMG official?
A: XCMG's subsidiary companies have E-mails set up by XCMG Group ended with  @xcmg.com, for example: machmall@xcmg.com. You have the right to request suppliers to use the E-mail of this kind to communicate.
Q: What are the advantages of purchasing online? Is there a guarantee?
A:1. Machmall.com aims to provide customers with 12H+ online after-sales service, online accessory purchase system, online second-hand equipment service,All series of XCMG construction machinery product, Chinese electro-mechanical equipment;
2. Machmall.com is responsible for every piece of equipment sold through the official channels of XCMG;
3. Purchasing on Machmall.com is more convenient, quicker and more economical; product series are more complete and information is more complete. Machmall.com supports online visit of the factories, VR show of products and product catalog download.
Q: Others:
 A: For more questions about the distributors, exhibition halls, exhibitions, online factory visits, product details, and brand verification, you can contact us via email machmall@xcmg.com,  online service, or leave a message on Machmall.com.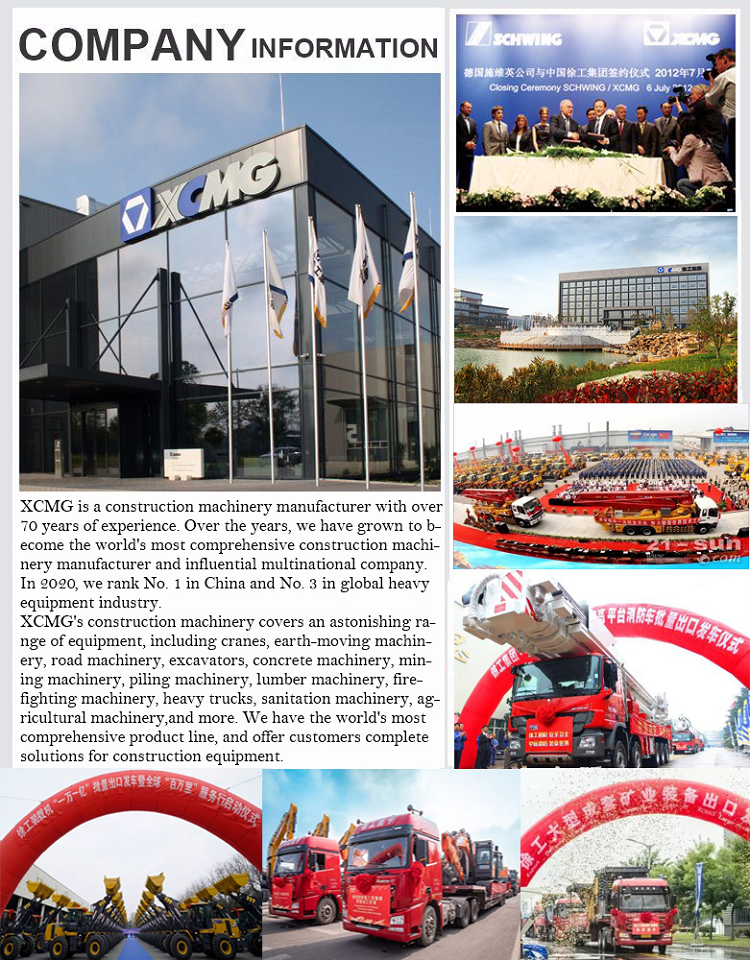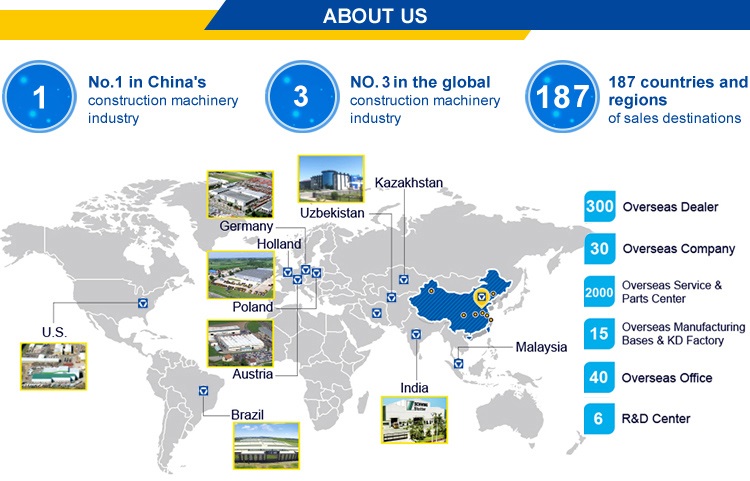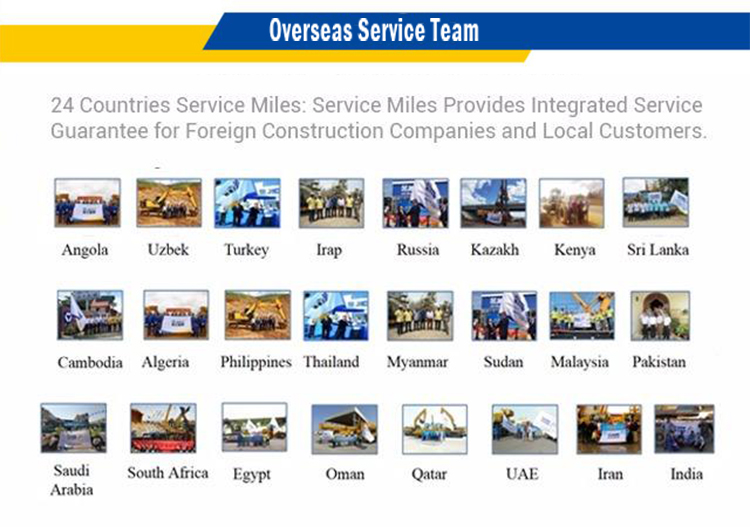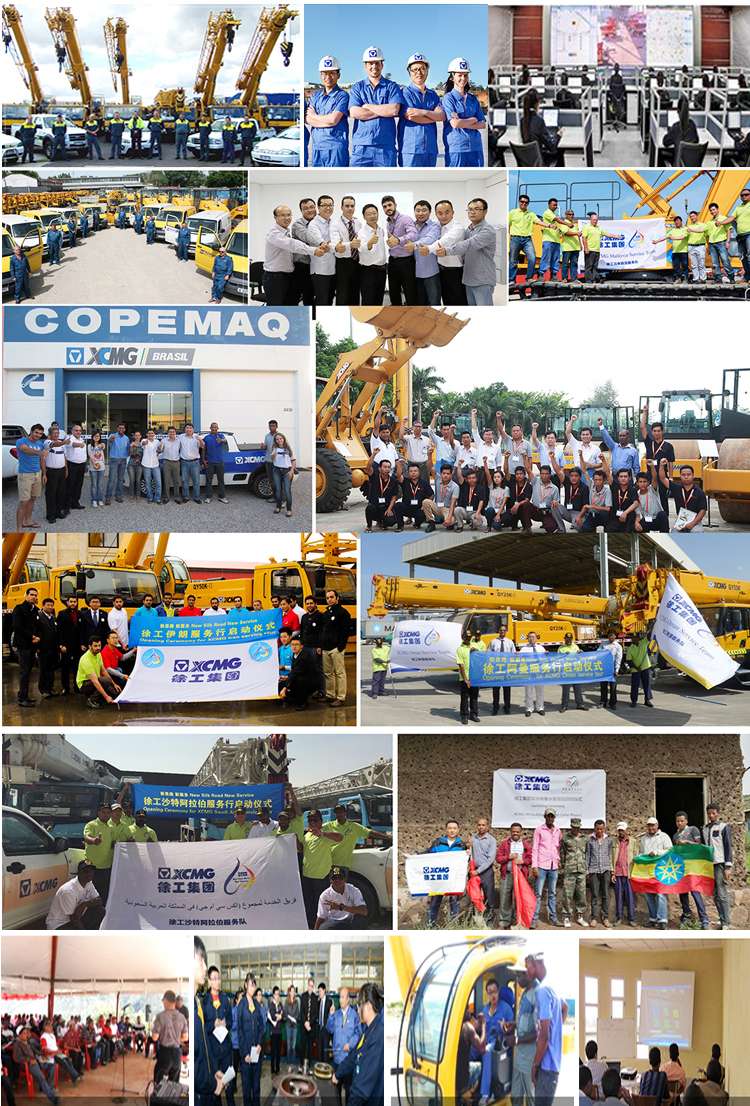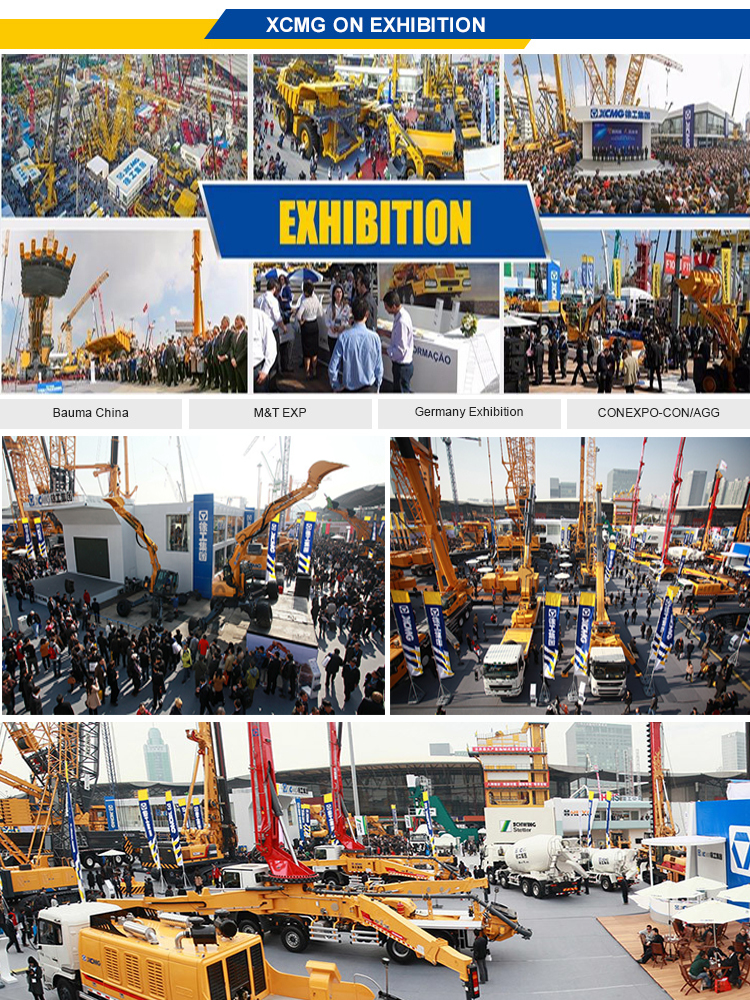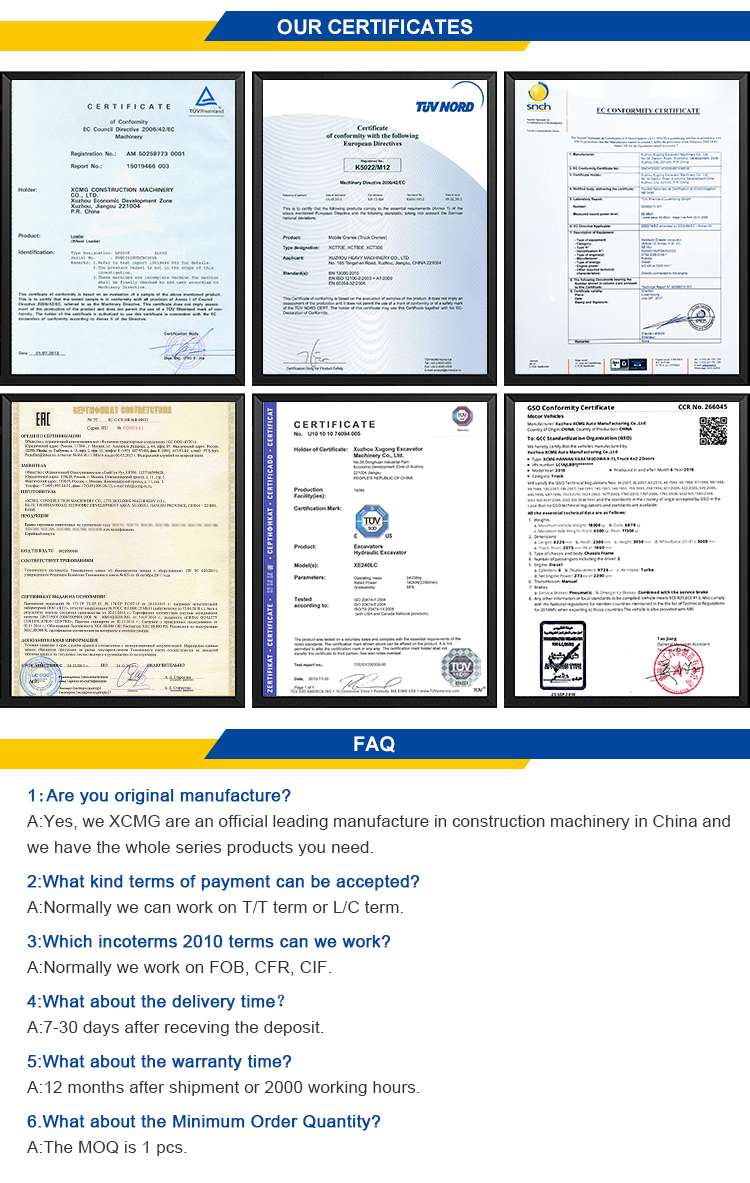 Product Catalog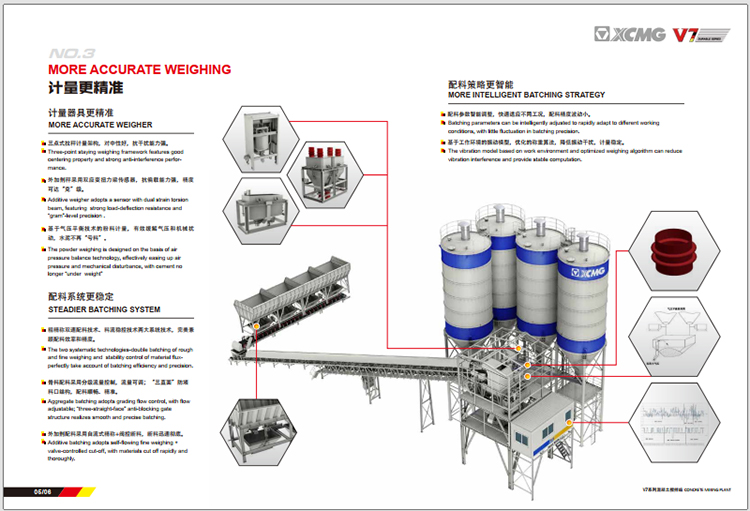 Response Time : Within 24 hours
XCMG was founded in 1943. XCMG products include: excavators, loaders, cranes including earth-moving machinery, road machinery, concrete machinery, mining machinery and other 12 construction machinery.