Model of China-Pakistan Economic Cooperation! A delegation led by the Governor of Minas Gerais, Brazil, visits XCMG
2023-11-10 17:32:46

On November 8th, Jiangsu Province and the state of Minas Gerais in Brazil signed a memorandum of understanding in Nanjing to further deepen their friendly provincial-state relationship. Governor Xu Kunlin met with Governor Romeu Zema and jointly signed the agreement. They then witnessed the signing of a cooperation memorandum between Xugong Group and the Economic Development Department of Minas Gerais.
Xu Kunlin welcomed the visit of Romeu Zema and his delegation. After briefly introducing the economic and social development of Jiangsu, Xu Kunlin said that opening up to the outside world is a distinctive feature of Jiangsu's development, and Minas Gerais is Jiangsu's first friendly province-state in South America. In recent years, the practical and effective exchanges and cooperation between the two sides in various fields such as economy, trade, and culture have been fruitful.
Romeu Zema stated that Jiangsu is one of the most developed economic regions in China, and further deepening the exchange and cooperation between the two province-states has broad prospects and enormous potential. This signing will inject new vitality into the development of bilateral relations. We will fully support more economic and trade cooperation, promote two-way investment by respective companies, and strive to make Minas Gerais an important link for Jiangsu to deepen cooperation with Brazil.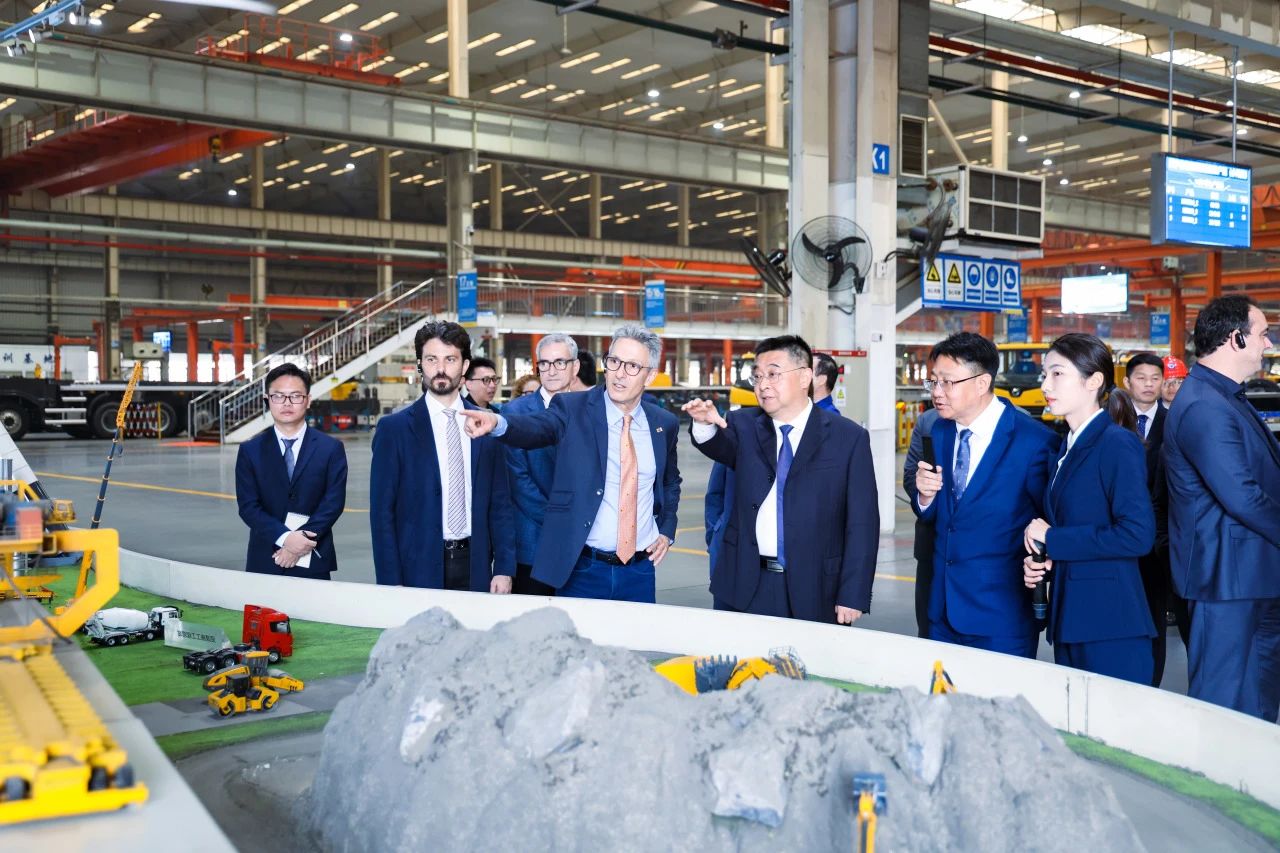 On November 9th, Governor Romeu Zema and his delegation visited Xuzhou in Jiangsu. Mayor Wang Jianfeng met with Romeu Zema and had exchanges with him. Subsequently, Governor Romeu Zema and his delegation visited XCMG Mining Machinery and XCMG Heavy Machinery. Yang Dongsheng, Chairman of XCMG Group, accompanied the visit and exchange.
Yang Dongsheng stated that in the next step, XCMG will continue to increase investment in Minas Gerais together with its upstream and downstream strategic partners, enrich the localization of the industrial chain, and make new contributions to the rapid economic development and improvement of people's lives in Minas Gerais.
Romeu Zema highly praised the contributions made by XCMG Group to Minas Gerais and stated that through the visit and inspection, he deeply felt that XCMG's factories are one of the most modern factories in the world. XCMG is very important to Minas Gerais, and its influence on the industrial chain, upstream and downstream, and the industry is extremely profound. At the same time, mining is an important industry in Minas Gerais, requiring a large number of mining equipment and machinery. The state government will provide assistance to companies in the best possible way, and it is believed that XCMG Brazil will seize opportunities and contribute more to the economic development of China and Brazil.