Summary
Specifications
weight:

11111.000kg

Condition:

New

Moving Type:

Other
DLS885-9M wheel excavator excavator product feature
1.Electrical system: with colorful LCD display, with self-test, monitoring, emergency fault alarm, human-computer interaction and good, high-profile electrical control software, higher reliability.
2.Power system: advanced turbocharged engine exhaust enough power reserves, it is possible to maximize the power of the engine to achieve the perfect match, reducing power losses.
3.Hydraulic system: imported international brands hydraulic parts, power loss, fast action, complex motor coordination, high efficiency and energy saving, reliability and long service life.
4.Walking System: use heavier type front and rear drive axle, gearbox, providing higher carrying capacity.
5.Cab: new style cab, new interior design, vision, bright and spacious, humane front gear mechanism, adjustable suspension seat with a high-grade, silicone shock absorption, superior driving environment.
6.Cooling system: parallel cooling installation, installation and removal are easy to clean; it has very high cooling efficiency.
DLS885-9M wheel excavator specification
项目 Item
单位 unit
数据 specification
整机重量 machine weight
kg
8000
铲斗容量 bucket capacity
m3
0.3
外形尺寸overall size
履带接地长度 Length of track on ground
mm
/
履带长度 Track length
mm
/
配重离地间隙 bob-weight clearance ground
mm
1035
尾部回转半径 tail rotation radious
mm
1833
尾部长度 tail length
mm
2057
上部宽度 up height
mm
2060
总高度(驾驶室顶) total height (top of cabin )
mm
2835
最小离地间隙 min clearance ground
mm
318
轮胎距离 tires distance
mm
1678
车轮轴距 wheelbase
mm
2600
上部轨轮 upper rail wheel
个
/
下部轨轮 lower rail wheel
个
/
动臂长度 boom length
mm
3500
斗杆长度 arm length
mm
2000
总长 total length
mm
6442
履带板宽度 Track width
mm
/
总宽度 total width
mm
2150
整机性能参数 specification
发动机 engine
型号(品牌) model brand
/
4D32ZG31
形式 type
/
水冷/增压 water cooling/pressurize
缸径*行程 Bore * trip
mm
¢98/105
活塞排量 The piston displacement
L
3.168
额定功率 rated power
kw/rpm
55KW/2500rpm
最大扭矩
Maximum torque
N.m/rpm
250/1800
液压系统 hydraulic system
型号(液压泵) model hydraulic pump
齿轮泵*2 gear pump *2
SGP1A27A2H9-岛津 SGP1A27A2H9-Shimadzu
额定排量 rated displacement
ml/r
27+27
先导压力 The forerunner of pump
Mpa
3.5
主阀 main valve
/
派克 Parker
工作压力 Pressure of work
MPa
20
额定流量 rated flow
L/min
135
液压油箱 hydraulic oil tank
L
116
燃油箱容量 Fuel tank capacity
L
138
作业系统 working system
回转速度 Rotary speed
rpm
10
行走速度 work speed
km/h
0~35
铲斗挖掘力 bucket digging force
kN
41.4
斗杆挖掘力 arm digging force
kN
31
最大牵引力 Maximum traction
kN
47
爬坡能力 Climbing ability
°
30
接地比压 Ground pressure
Kpa
/
推土板(宽*高) dump blade (width*height)
mm
2140/310
驻车制动 brake
/
断气刹 automatically air-cut brake
行车系统 brake system
/
气刹 Air brake
工作范围working range
最大挖掘距离 max digging distance
mm
6563
地面最大有效挖掘距离 The ground maximum effective mining range
mm
6588
最大挖掘深度 max digging depth
mm
4660
8英尺水平开挖的最大挖掘深度 The maximum excavation depth of horizontal excavation 8 foot
mm
/
最大垂直挖掘深度 Maximum vertical excavation depth
mm
4488
最大挖掘高度max digging height
mm
6680
最大卸载高度max dumping height
mm
4998
最小回转半径The minimum radius of gyration
mm
2467
快换装置 Quick change device
附带工作装置 Auxiliary equipment
DLS885-9M wheel excavator photo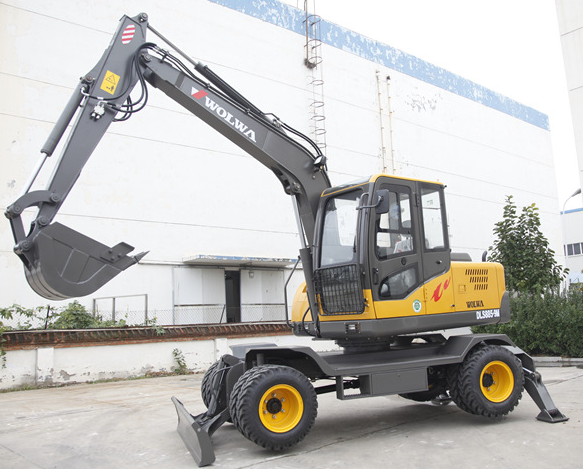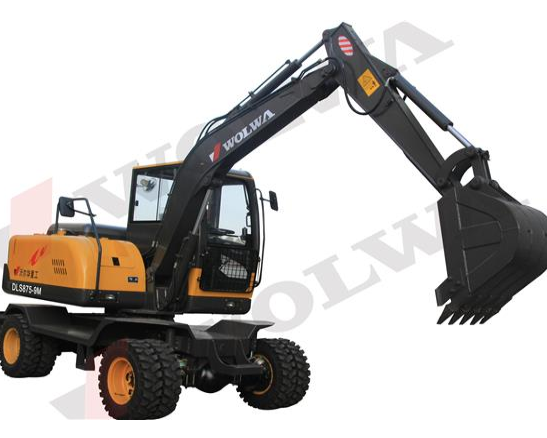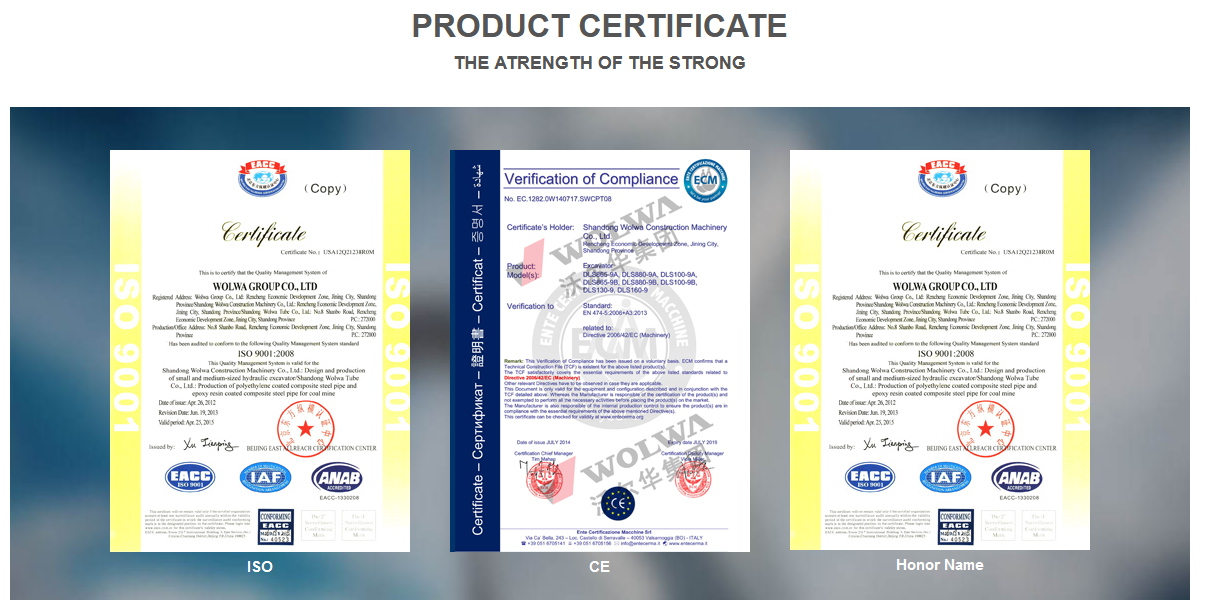 Response Time : 24h
WOLWA GROUP was established in 2005,which is a advanced technology equipment manufacturer.