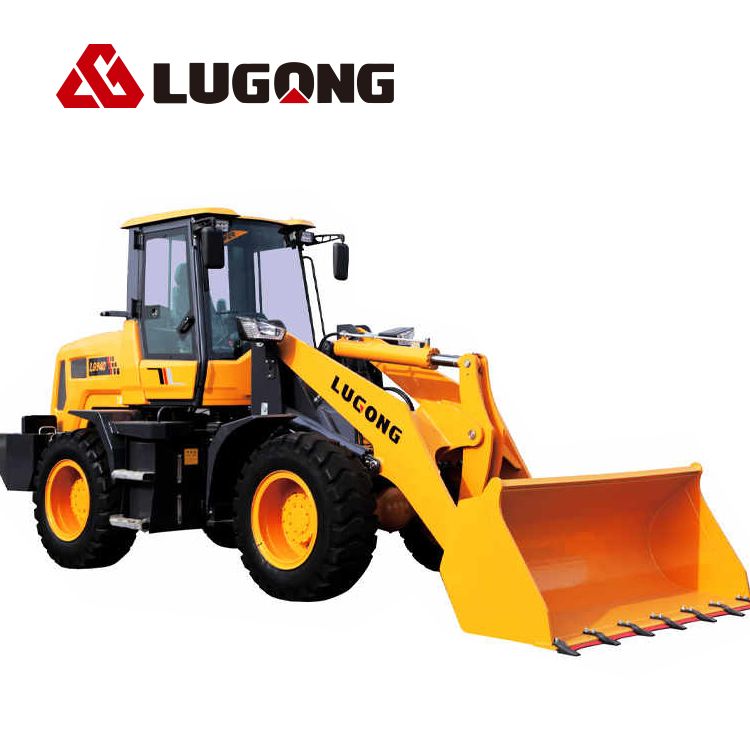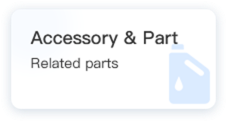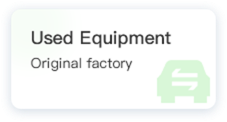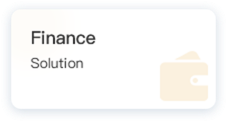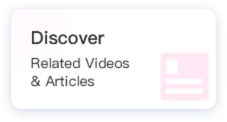 LG940
Specs & Compare
Details
Select 3 models for comparison
Rated Load
Dimension(Long* Breadth * High)
Type
Place of Origin
Model Number
Brand Name
Certification
Engineering & Construction Machinery
LG940
2200kg
6250x2150x2950
Wheel Loader
Shandong, China
LG940
LUGONG
Summary
Rated Load:

2200kg

Dimension(Long* Breadth * High):

6250x2150x2950

Type:

Wheel Loader

Place of Origin:

Shandong, China

Model Number:

LG940

Brand Name:

LUGONG
Specifications
weight:

5750.000kg

Engine Brand:

Other

Rated Load:

1-2 ton

Bucket Capacity:

4 - 6m³
Bucket Capacity:2-3m³


H type junction
This kind of junction can protect oil from overflowing.
Axles-LG2.0
We developed them independently. Their capability is better.
Cab Inside
Our cab is bigger and more comfortable.
Cab outside--

Streamline frame
same
techinics as car
Head lamp
New style lamp is more fashionable and designed by ourselves

main technical parameters

transmission

bucket capacity

1.0m³

type

hydraulic torque converter

rated load

2200kg

box

automatic 280

machine weight

5750kg(+430)

gear shift

F1/R1,double H/L

overall dimension (mm)

6250x2150x2950mm

axle

AWD, LG2.5T big hub reduction

wheel base

2710mm

tyre

wheel track

1680mm

tyre size

16/70-24

bucket width

2200mm

working hydraulic system

Max. dumping height

3800mm

operating type

mechanical single joystick

Max. dumping height

800mm

lifting time

6

.5S

turning radius

6000mm

falling time

5

.5S

Min. ground clearance

380mm

braking system

Engine

service brake

air hydraulic disc brake

model

Yuchai 4105 turbo

parking brake

hand operated caliper brake

pattern

in-line,4 cylinder

optional: A/C, Cabin heater, forklift

rated power/speed

85kw/116HP/2400

Pallet fork, log grapple, grass fork

weight

360kg

1. Drawing stamping , electrophoresis painting and arc design.

2.Design of three-layer articulation beam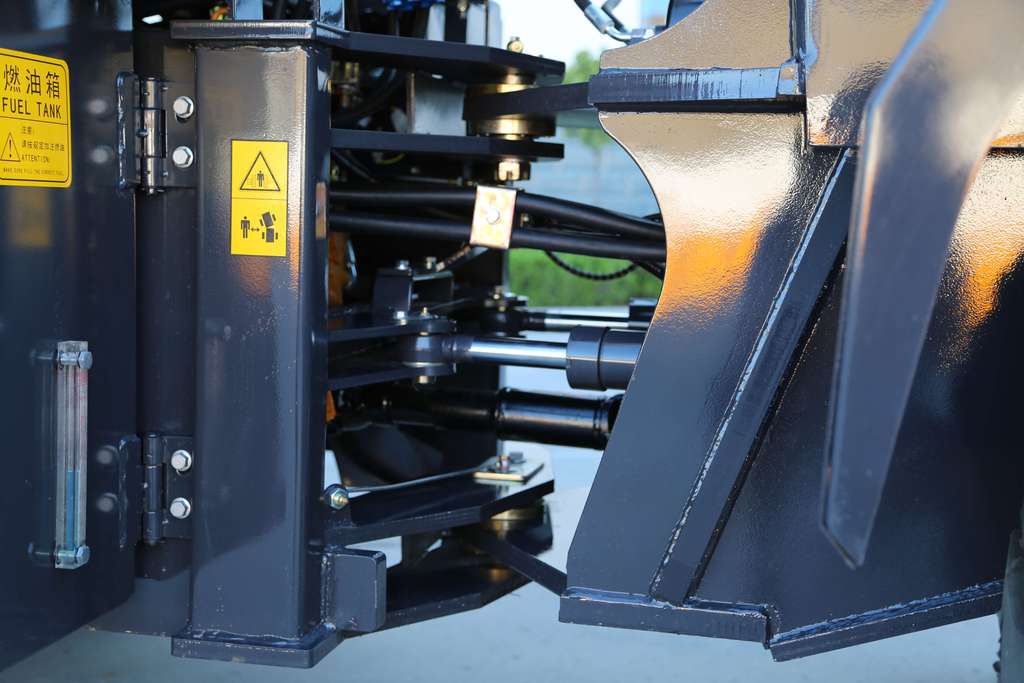 *Three-layer articulation steering design uniform stress, prevent deformation;
*Lengthened and widened hinge plate wedge in column get better chassis strength, more durability;
*Trajectory coincidence technology reduce engine load and tire wear, get small turning circle and more flexible operation.
3. Axle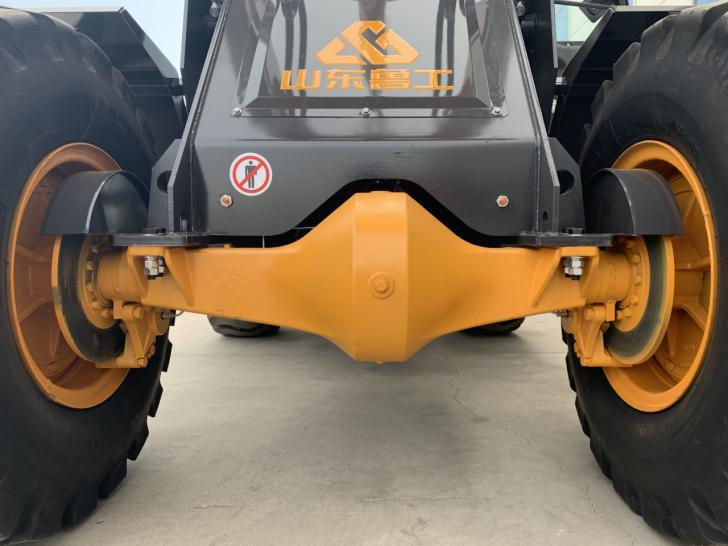 *Patented axle, speed ratio changed from 6:37 to 7:41, stronger power.
*Casting process, compared with other brands in the same specification, the weight is increased by 200kg, stronger and more durable.
4. Cab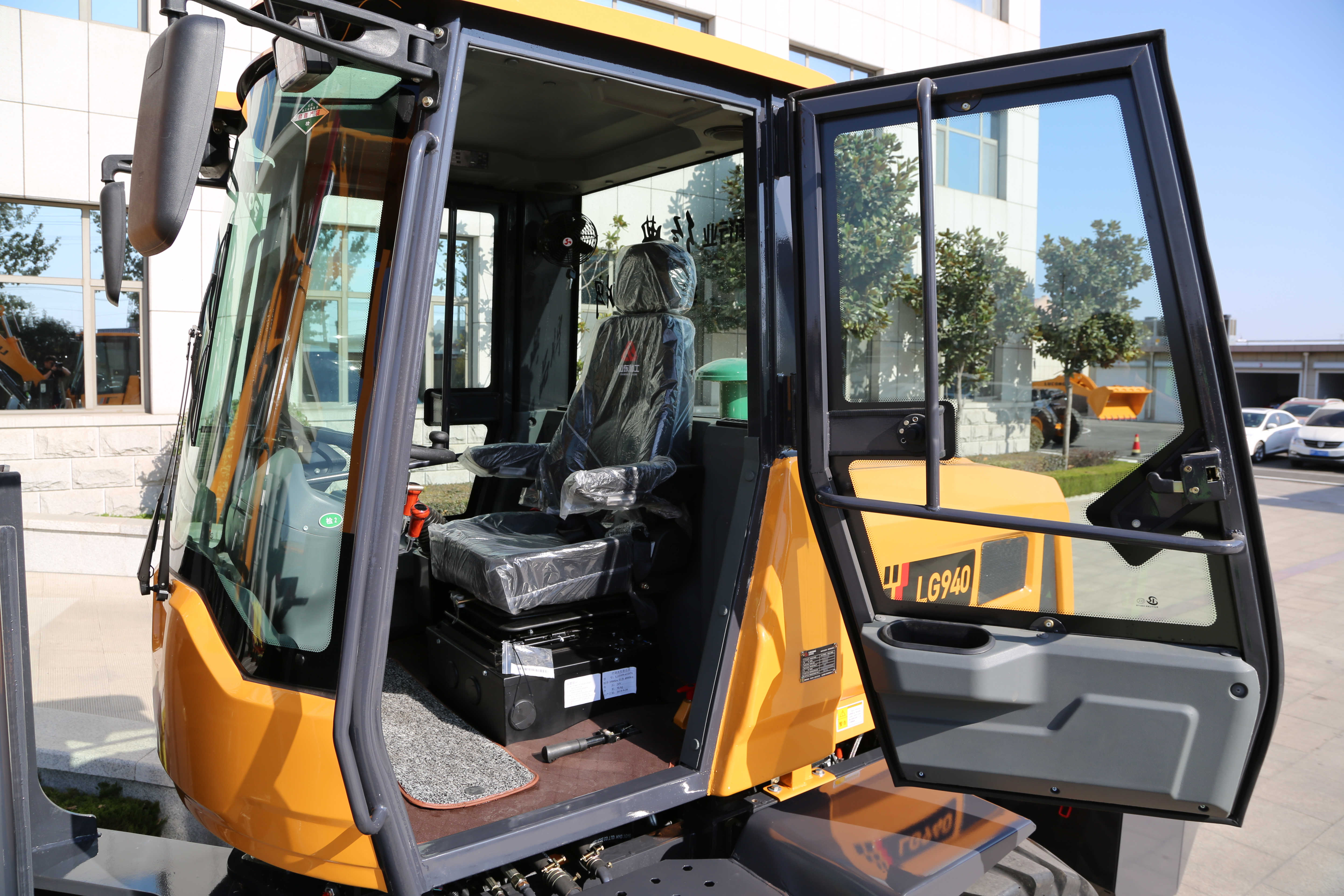 *Frame is welded by high-strength rectangular materials.
*drawing stamping process
*arc design
*electrophoresis painting: high anticorrosion
*no dead angle of vision with one sheet of front glass
*air-damped seat; Germany tech. Design
*high-efficiency conditioner
5.Cooling System
*High level water tank, Large hole grid with 32mm double-row radiating pipe increase radiation effect and not be blocked;
*Tank temperature not exceed 80ºC even continuous working 20 hours at surface temperature 50ºC.
6. Appearance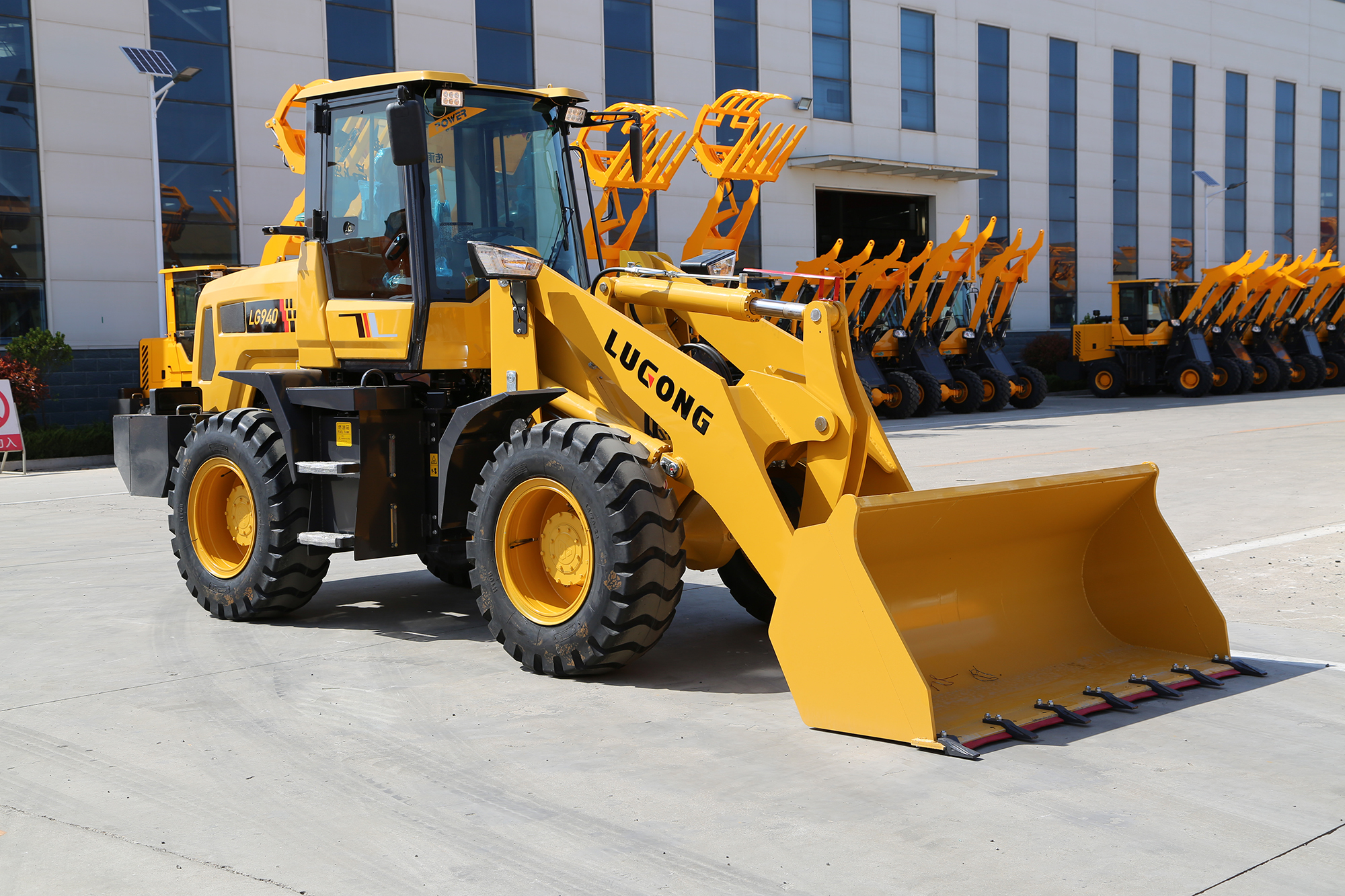 *Drawing stamping sheet metal gets high structural strength;
*Arc design brings good visual effect;
*Electro-coating ensures excellent anti-corrosion property.
7. More Detail

*Separate design of front and rear brake pumps avoid brake failure;
*Integrated design of pump and valve, cancel flexile hose, increase steering performance and safety;
*H type joint with two sealing ring ensure lifelong no leakage.
*New LED lights bring better brightness and longer life;
*Pickling and phosphating treated oil tank avoid block in hydraulic system;
*Fast joint on air cylinder for blowing dust gun, inflation and grease gun;
*Muffler covered with heat resistant material avoid body scalding and components ageing;
*Shanghai "Steel" brand 18PR Nylon tire.
optional: A/C, Cabin heater, forklift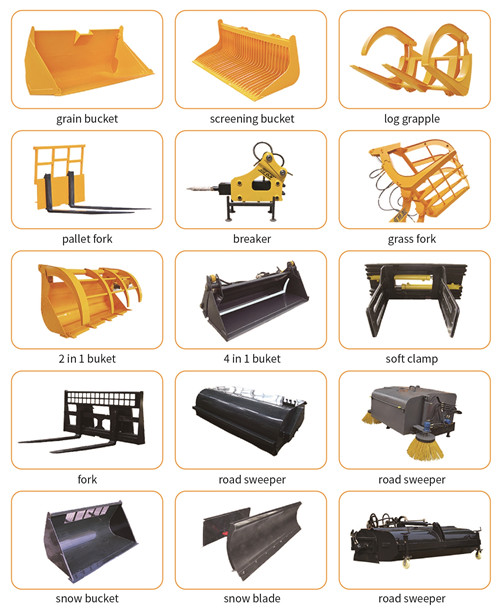 *First-rate manufacturer of Compact Wheel Loader;
*Founded in 2000. Land 200,000 Sq. meters;
*Employee more than 1100;
*Sales more than 40,000 Loaders in 2020


Certified for 3 years
Response Time
Within 24 hours
Year of establishment
Company Address

Add a Product