Summary
Specifications
Weight:

7500.000kg

Condition:

New

Moving Type:

Other

Brand Name:

Brand Name

Place of Origin:

Place of Origin

Certification:

Certification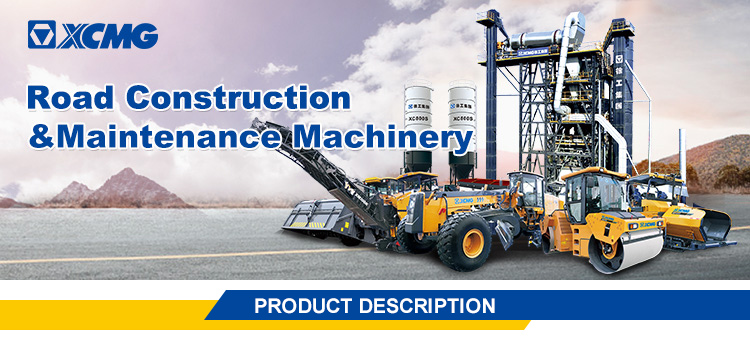 XCMG Official Motor Grader 100hp Mini Grader Motor GR1003 With Cummins Engine Price.
The motor grader is mainly used for ground leveling, ditching, slope scraping, bulldozing, scarification, snow removal for large areas such as highway, airports, farmlands etc. It is the necessary construction machinery for national defense construction, mine construction, urban and rural road construction and water conservancy construction, farmland improvement and so on.
1. Efficient operation: the optimized blade shape can turm and remove the soil quickly and efficiently, and realize optimal load distribution and the minimum material accumulation within the rotary discarea.
2. Safe and reliable: full hydraulic braking system, load sensing steering system, international supporting key, components, ensuring safe and reliable. system; CAE global optimization, of the structural parts, joint special research with universities and research institutes.
3. Maneuverability: single oil cylinder large steering angle front axle is XCMG patented technology, combined with articulated frame, small turning radius guarantees the flexible maneuvering.
4. Control comfortability: diamond shape cabin with bearing damping at six points, control structure is optimized, reduce the control force and operating stroke, operating force decreases by 30%,the control is more flexible and Comfortable, accords with the man-machine engineering control system, the operation environment is more comfortable.
5. Advanced processing technology: all important parts and components are welded by international advanced welding equipment, which is characterized by high weld strength, uniform welding line and high welding quality.
6. Apppearance of the whole machine: it reflects the special painting design of XCMG products.
7. Maintenance accessbility: adopting the backflip hydraulic lift hood, the machine cover is has large opening, easy for maintenance and repair of the machine.

Item

Unit

GR1003

Basic parameters

Engine model

WP4.1

Rated power/speed

kW/rpm

75/2200

Overall dimension(standard)

mm

7130 x 2375 x 3150

Total weight(standard)

kg

7500

Tire specification

16/70-24/13.00-24

Ground clearance

mm

550

Tread

mm

1900

Space of front and rear axles

mm

5135

Space of middle and rear wheels

mm

/

Performance parameters

Forward velocity

km/h

5、8、11、17、24、38

Reverse speed

km/h

5、11、24

Tractive effort f=0.75

kN

≥39

Maximum gradeadbility

%

≥25

Inflation pressure of tires

kPa

300

Working system pressure

MPa

16

Transmission pressure

MPa

1.3-1.8

Working parameters

Maximum steering angle of front wheels

°

±49

Maximum inclination angle of front wheels

°

±17

Maximum swing angle of front axle

°

±15

Maximum swing angle of balance box

°

±16

Maximum steering angle of frame

°

±27

Maximum turning radius

m

6

Blade

Maximum lifting height

mm

310

Maximum shoveling depth

mm

350

Maximum lateral inclination angle

°

45

Cutting angle

°

28-70

Oil filling amount

Slewing angle

°

120

Length x chord height

mm

3048 x 450

Coolant

L

50

Fuel tank

L

260

Engine

L

18

Transmission

L

26

Balance box

L

/

Drive axle

L

28

Hydraulic oil

L

89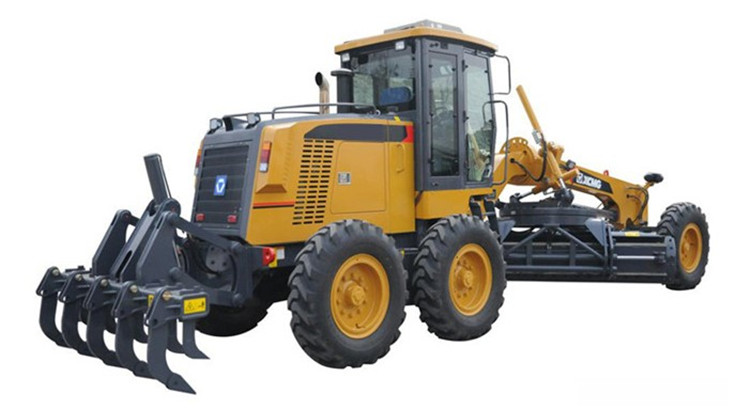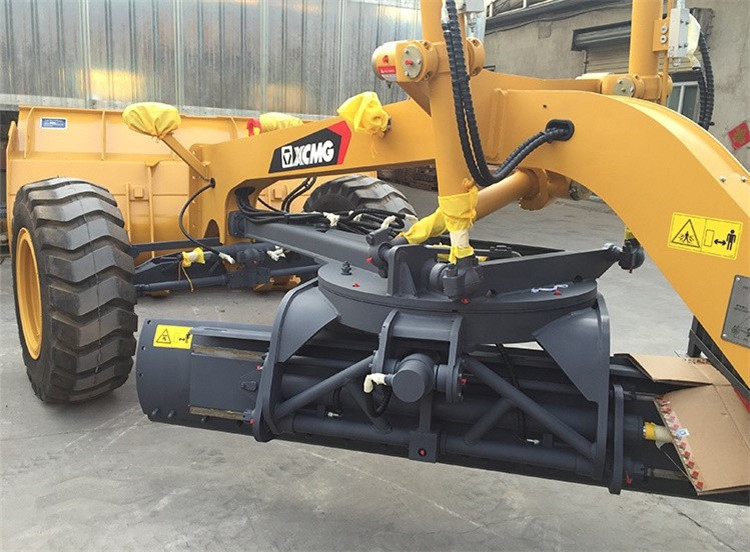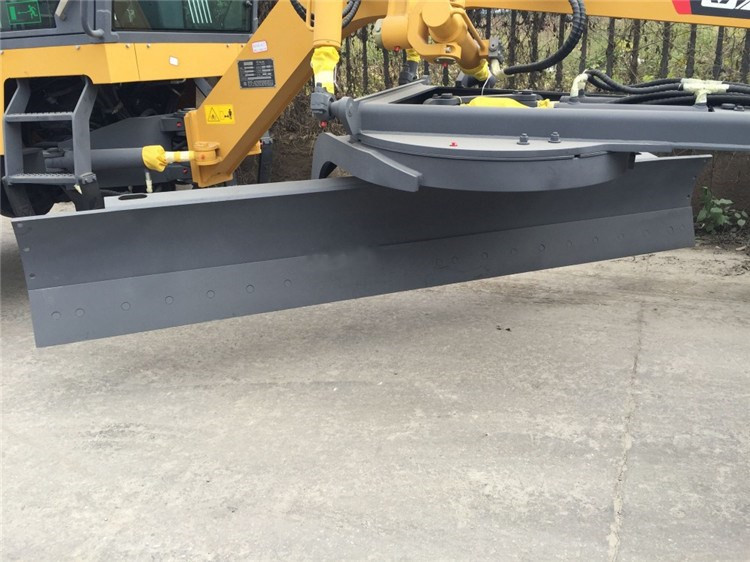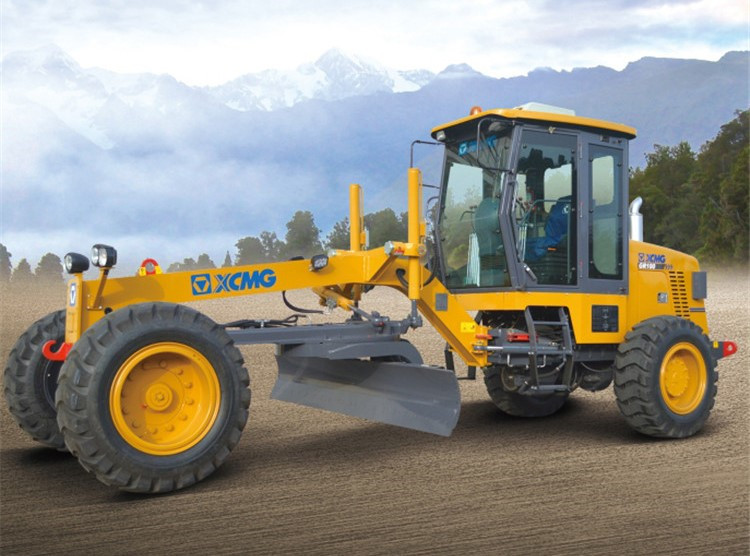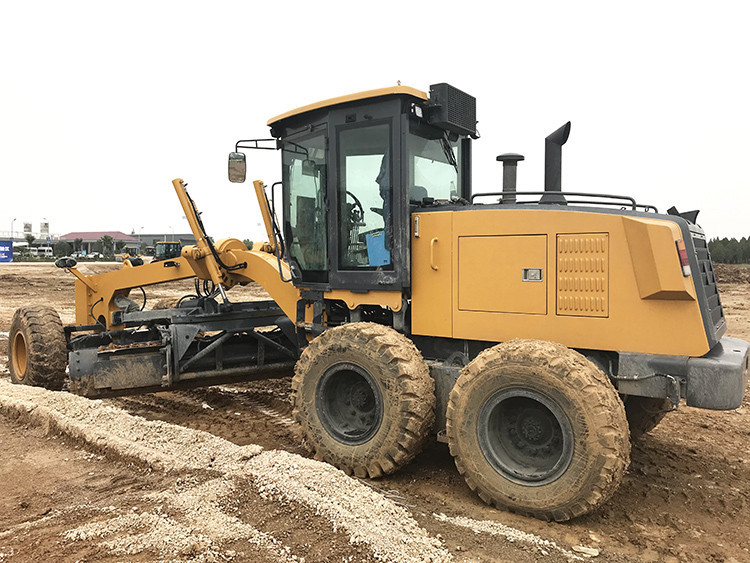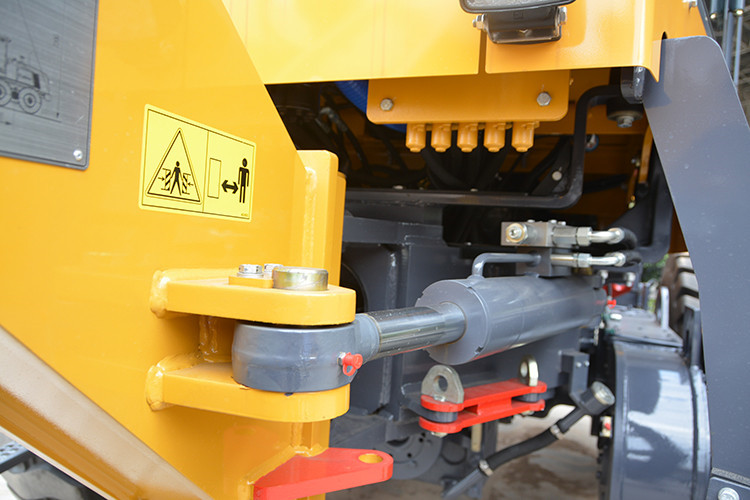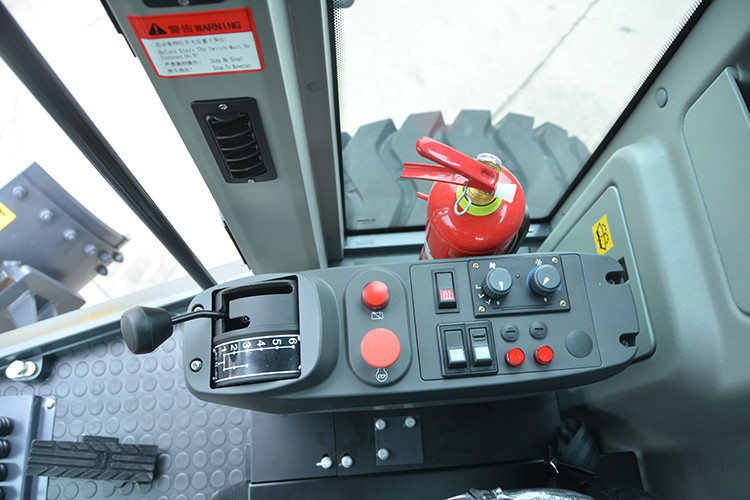 uMore motor-grader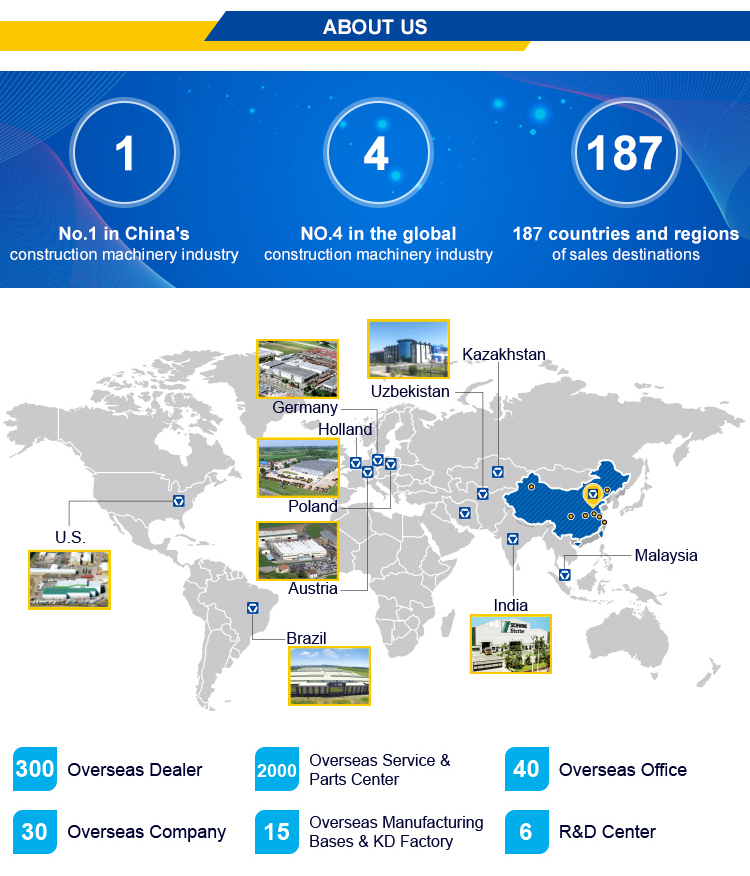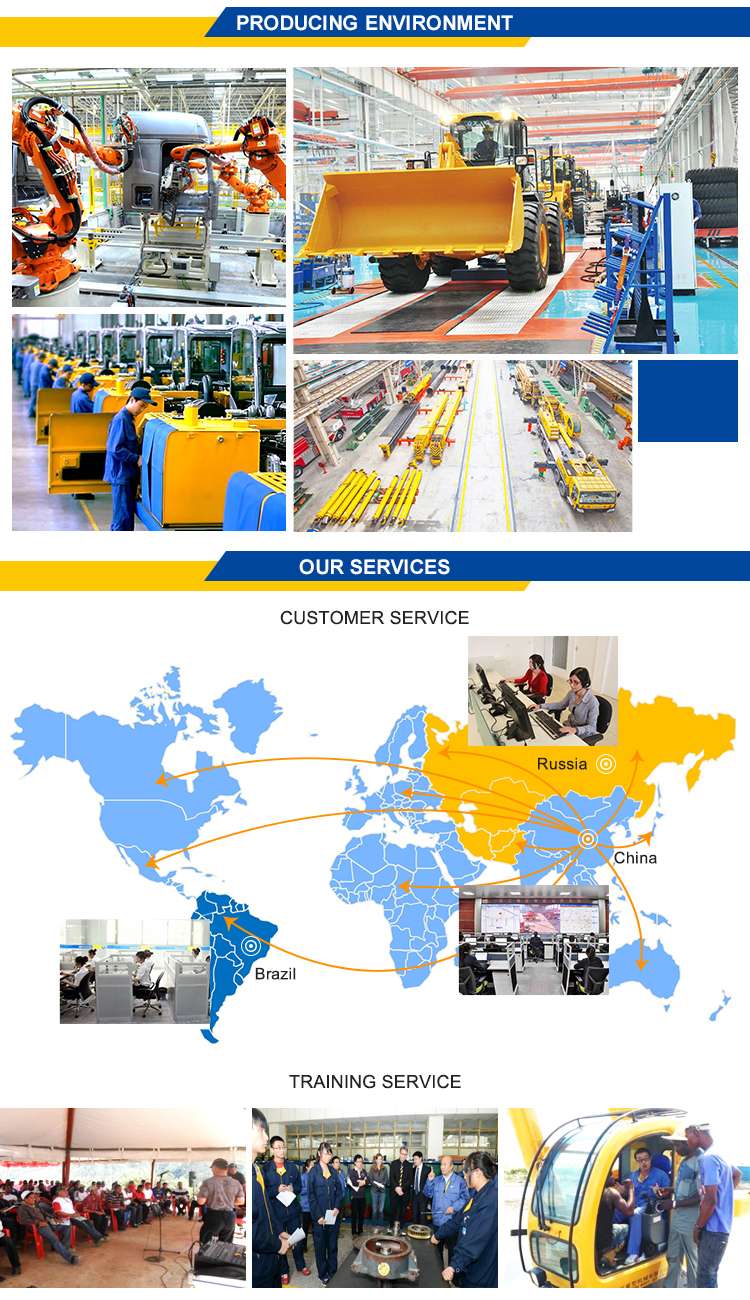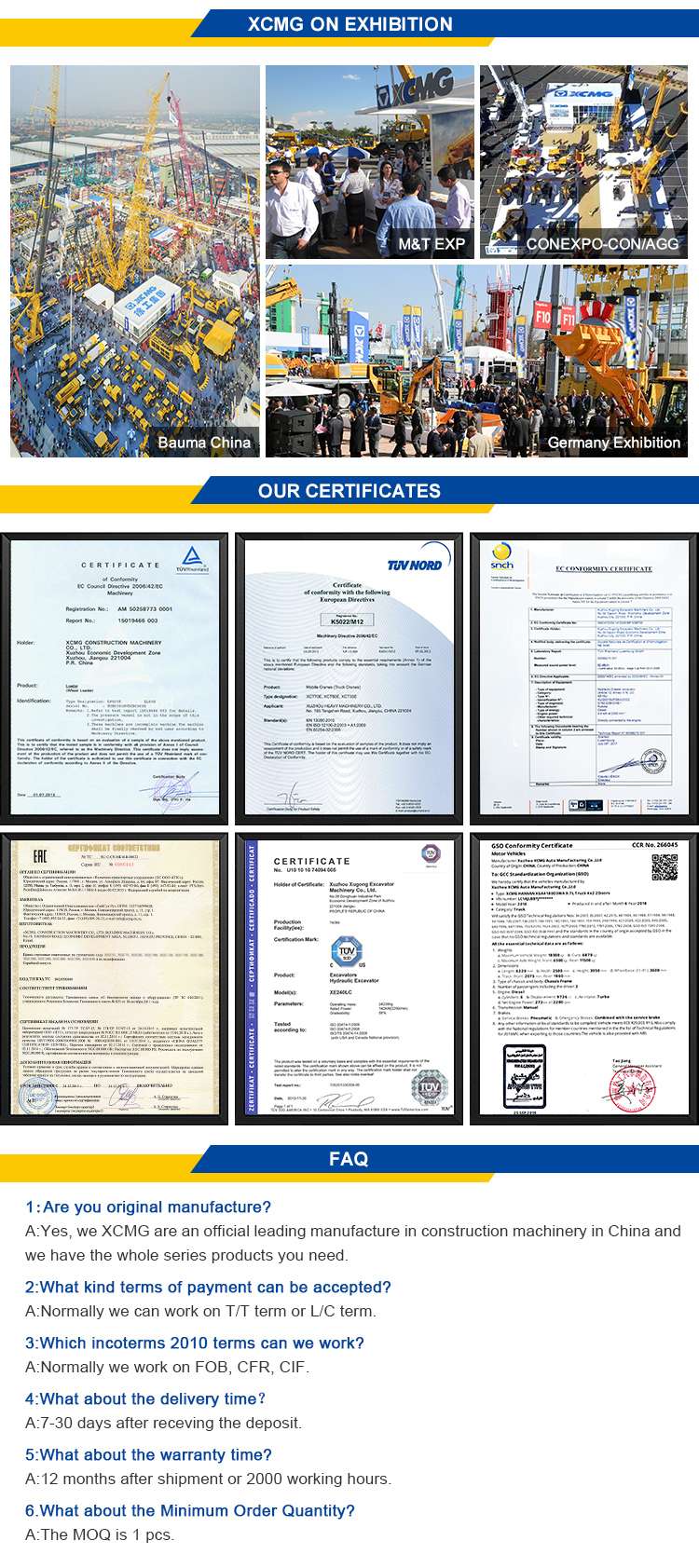 Response Time : Within 24 hours
XCMG was founded in 1943. XCMG products include: excavators, loaders, cranes including earth-moving machinery, road machinery, concrete machinery, mining machinery and other 12 construction machinery.